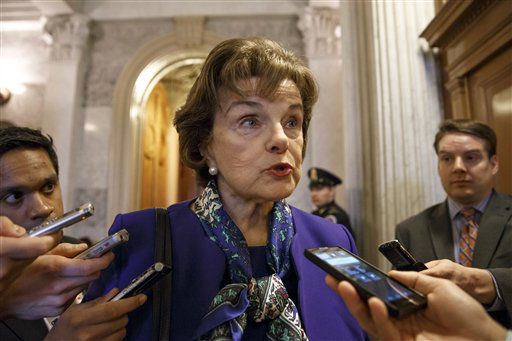 "The Report" is a captivating movie. Nothing in it – from the government-sponsored cruelty experienced by captives depicted in the torture scenes to the government-sponsored intimidation experienced by a diligent government employee – was fun to watch. But every minute of it held my attention.
I am a U.S. citizen, a taxpayer, and a 9/11 victim's family member. I consider myself a well-informed and ethical individual. Yet "The Report" opened my eyes by describing exactly what the U.S. government did after 9/11 in my name and on my dime.
Consider the popularity of the TV series "24," which enthralled audiences across the U.S. in almost exactly the same time period depicted in "The Report." "24" became the longest-running US espionage/counter terrorism-themed TV drama in history, winning a Golden Globe and multiple Emmys.
However, the way "24" depicted torture was so problematic that a general and a team of military and FBI interrogators met with the producers to tell them the show was promoting illegal behavior that was hurting the training and performance of real-life soldiers.
Nearly two decades later "The Report" takes the audience to a similarly fraught circumstance as "24," but with two major differences: "The Report" is a true story, and in the real world torture doesn't work.
Surprisingly, the scenes involving torture are actually not the most disturbing or compelling scenes in "The Report." The audience will find its squeamishness tested far more dramatically by the exasperating difficulty real-life U.S. Senate staffer Dan Jones encounters in getting the Intelligence Committee's own study of the matter into the public eye.
This is not what I ever expected to happen in my lifetime, much less in my name.
"The Report" is as difficult to watch as it is riveting. From the very first scene the audience is drawn into Jones' world, working long hours, making tough choices and being thwarted at every turn. His frequent encounters with gross injustices and unanswered questions make the story more authentic.
You have free articles remaining.
The most important difference between an enormously popular fictional TV series and a shocking but true film about real events is that one can be allowed to live only in our imagination, while the other must take its rightful place in our shared history.
And our shared history is shameful. Despite international humanitarian law or fundamental ethical standards, the CIA brazenly used the euphemism "enhanced interrogation techniques," (EITs), to camouflage the crime of torture and then did it repeatedly, even when it yielded no actionable intelligence after dozens of trials on the same prisoner.
"If it works, why do you need to do it 183 times?" That's the question Sen. Diane Feinstein asks about why Khalid Sheikh Muhammad, the alleged mastermind of 9/11, was waterboarded repeatedly, yet never gave any useful information.
After 9/11, I wanted justice. Instead, I got inexcusable and utterly counterproductive cruelty.
Jones mirrors my sentiments precisely when he says, "They claim they saved lives, but what they really did was make it impossible to prosecute a mass murderer. Because if what we did to him ever came out in a court of law, the case is over."
After I saw "The Report," I witnessed the opening motions of the military commissions trial of the five men accused of plotting the 9/11 attacks, including Khalid Sheikh Muhammad, in person at Guantanamo Bay Naval Station. I sat in the courtroom knowing that the trial will likely go nowhere, because 18 years after my sister-in-law's murder, just as Jones predicted, the entire case is as risk due to the government's own actions in using EITs.
Yet the court case continues, year after excruciating year, wasting billions of dollars at my expense and in my name. Yours, too.
"The Report" is a must-see film, not because it makes a case for questioning EITs (which it does) or because it causes you to question our government's integrity for the first time (which it probably does not).
It's important because it is a piece of actual U.S. history, recent and still raw in the minds of not just me and my family, but millions of people throughout the world. A history that we in this country must learn from lest we are ever tempted to repeat.
Nancy Meyer lives in Cedar Bluffs. Her sister-in-law, Lauren Catuzzi Grandcolas, was killed in the crash of Flight 93 near Shanksville, Pennsylvania, on Sept. 11, 2001. "The Report" will be released on Amazon on Friday.