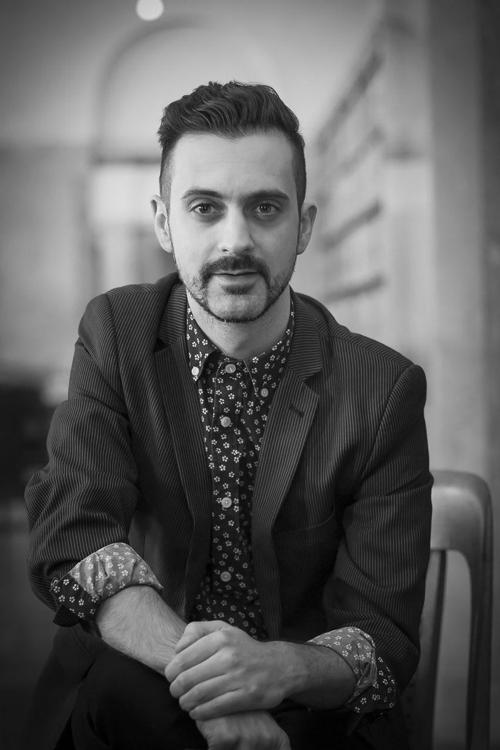 We love to love Lincoln in Lincoln.
Statues of "the Great Emancipator" adorn our public spaces. Notable quotes decorate parking garages and planters. Our nationally famous burger joint makes ironic use of his likeness and biography.
And now, amidst a historic pandemic and a historic movement for equality, we've just passed another Juneteenth — a holiday many of us white folks, myself included, remained blissfully unaware of for years. Yet we've never had trouble celebrating Abraham Lincoln as the white messiah who "freed the slaves."
Let's remember some things about Lincoln. First: emancipation was a wartime strategy. In late 1862, the war was going poorly for the North, and support for the Union effort was growing thin. The Proclamation, to borrow a basketball term, was a kind of political triple-threat.
* It made official the Union's attack on the Confederate labor system, which was powering their war efforts.
* It enabled the Union to deploy the nearly 200,000 Black soldiers they would eventually deploy and whose help they desperately needed.
* It changed the Union's narrative of the war, thereby increasing the likelihood that the weary citizenry would continue supporting it. Let's not forget that the Proclamation didn't abolish slavery in states fighting the Confederacy; Lincoln knew he couldn't afford any more seceding states.
More importantly, "The Great Emancipator" myth omits the role that Black Americans played in forcing Lincoln's hand. Enslaved people had been emancipating themselves and each other for years.
Prior to the War, Black people's emancipation efforts — stealthy escapes as well as organized uprisings — had triggered slaveholders' long-held fears, which prompted increasingly harsh enslavement policies, such as the Fugitive Slave Act of 1850.
As the political climate continued to heat up, lines in the sand were drawn, and when Lincoln was elected in 1860 as a moderate anti-slavery candidate who had supported "colonization" — the proposal fixing the slavery problem by expatriating enslaved people to colonies in the Caribbean or Africa — the Southern states where white people were outnumbered were the first to secede.
Once the war began, Lincoln attempted to find a compromise that would end it without immediate abolition, but Black Americans continued forcing the issue by escaping behind Union lines; in effect, they were forcing the Union army, and its commander-in-chief, to answer to their presence. Claiming them as "contraband of war" became less effective than actively recruiting them.
Amidst a new uprising that is nonetheless very old, my wish is that Nebraskans, especially us white folks, may reconsider the pedestal on which we place our capital city's namesake.
While we may celebrate his pragmatism or his wartime leadership, we should never forget how tentative his embrace of emancipation was, nor should we forget the tremendously important role Black people played in bringing it about. We would do well to remember that the Confederacy was indeed birthed in defense of slavery — secession documents clearly state this — but also that racism motivated many white Northerners' distaste for it.
Likewise, Lincoln was hardly an antiracist savior. He continued the same colonizing efforts for which Jackson has rightly become infamous, and he supported mass-executing Indigenous people and driving them off their land.
Today, across the country, renewed calls to remove Confederate monuments from public spaces and Confederate names from public buildings have garnered unprecedented support from many white Americans, which is a lovely thing to see. But if we really want to square with our history of oppression, we'll need to demystify our Northern heroes as well.
Remove the sentimentalizing glaze of nostalgia; it dismisses the urgency and power of the present moment. In recent weeks, the uprising against racist policies and policing has spread coast to coast. Here in Lincoln, many have been shocked to see the "unrest" and are continuing to excuse the numerous recorded incidents of police abusing peaceful protesters in our city, pointing to a few damaged buildings and broken curfews as evidence that the movement is somehow illegitimate.
As though Lincoln, city and man alike, are exempt from racism. Many white people seem to believe that if we cling to our patriotic icons and bury our heads in the dirt, all of this will pass, and things will "return to normal," but dismantling our racist system will mean dismantling its myths. Let us de-elevate our white messiah and, instead, elevate the courageous anti-racist work that began centuries ago and that so many in our city continue to uphold.
Jeff Moscaritolo is formerly a professor of writing and literature at Doane University.
Catch the latest in Opinion
Get opinion pieces, letters and editorials sent directly to your inbox weekly!