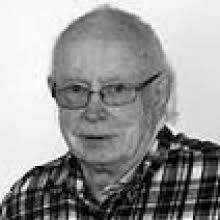 Since 1948, the year of the passage of the U.N. Universal Declaration of Human Rights, there has been what appears to be increasing respect for the rights supposedly guaranteed by the United Nations as worth respecting across the board. This has been particularly true in industrialized nations around the world but also of many underdeveloped nations.
The Universal Declaration does for the world much of what the Bill of Rights in the American Constitution does for the United States. It guarantees, as one Australian summary puts it, "that human rights are universal – to be enjoyed by all people, no matter who they are or where they live," and "includes civil and political rights, like the right to life, liberty, free speech and privacy," also including "economic, social and cultural rights, like the right to social security, health and education." 
The United States has been a leader in the past in supporting the idea of human rights and has criticized a variety of countries for their violations of them.
Even countries that in past times seem to have had little regard human rights, like the Soviet Union or Russia and China, seemed a few years ago to begin to show some regard for them.
Mark O'Doherty wrote in "A Tear for Mother Russia's Children" that Russia, "in the late 1990s, ratified the European Convention on Human Rights (with reservations) and from 1998 onwards the European Court of Human Rights in Strasbourg became a last court of appeal for Russian citizens from their national system of justice."  China seemed to be beginning to show some respect for human rights in Hong Kong and other areas on its fringes, especially for economic rights.
However, this movement seems to have been reversed recently, not only in the new so-called populist authoritarian regimes around the world such as Hungary, Philippines, Poland, Turkey and Brazil. It has also occurred in the three most powerful nations in the world, those possessing large quantities of nuclear arms.
For example, China has recently endeavored to suspend democratic rights in Hong Kong guaranteed only a few years ago, placed in concentration or re-education camps millions of Uighurs whose only crime seems to be that they are Muslims and have a different ethnicity and religion from the Han people. It has turned back the apparent movement toward freedom, especially economic freedom, that the country seemed to experience after the Cultural Revolution.
Again, Russia seemed to be on the way toward a renewal of respect for human rights after the fall of the Soviet Union, but political rights are increasingly being limited there; elections are rigged, and opposition leaders such as Alexei Navalny are poisoned.
The same thing may be said for the United States. The declaration guarantees the rights of families, and our separation of children from parents hardly shows respect for and what we have endorsed. Similarly, the efforts of the Trump administration declaring our election rigged hardly comports with respect for the courts or for the political rights guaranteed in our Constitution. We have mass incarceration of poor, minorities and refugees, a delay in processing refugees and placing them in camps in Mexico and police violence and killings of African American and Latinx people, all violations of human rights.
We have increasingly become a world where law counts for little and authoritarian persons for a great deal. America fought World War II to guarantee freedoms: freedom of speech and expression, freedom of religion, freedom from want and freedom from fear. Increasingly, those freedoms have been eroded in this country and in Russia and China. If the process continues, a great deal of human blood will have been spilled without the salutary consequences I remember hoping for as a child during World War II.
Paul A. Olson of Lincoln is chair of the antiwar committee of the Nebraskans for Peace.