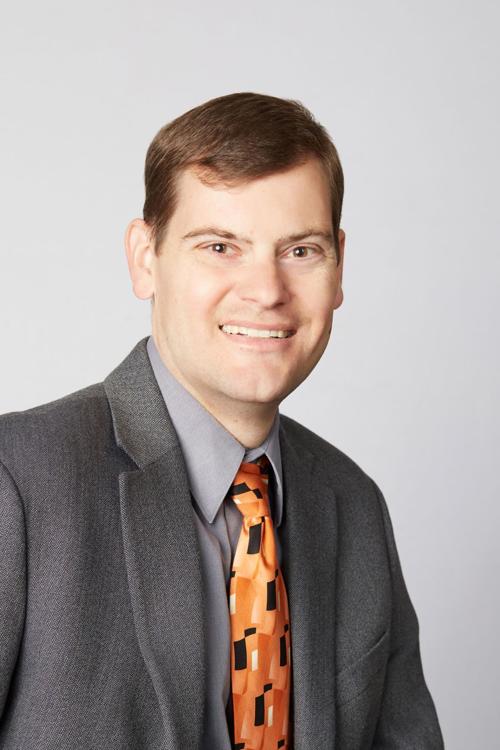 Recently, my wife and I joined thousands of other Nebraskans in casting absentee ballots in this November's election. In the midst of an historic pandemic, absentee balloting is a safe and secure option for those who do not feel comfortable going to the polls in person on Election Day.
Absentee, or mail-in, voting has become the subject of some unnecessary political controversy this year. Politicians have cast needless doubt on the legitimacy of these ballots during this election year.
Perhaps no one has repeated these claims more often than President Donald Trump, including at the first presidential debate. One distinction he and others have tried to draw is between absentee voting and mail-in voting, with the latter supposedly being more legitimate. As is often the case, the facts are somewhat more mundane.
The truth is, there is no functional difference between absentee and mail-in voting, except that universal mail systems automatically send voters their ballots, while voters must request them in an absentee system. (Here in Nebraska, we are splitting the difference this year, with the secretary of state mailing every voter a ballot application but not the ballot itself.)
Absentee voting has existed in one form or another since the Civil War, when Union soldiers voted by mail in the 1864 election. Since that time, those in military service have cast ballots during every major conflict.
In 2000, Oregon became the first state to move to an entirely vote-by-mail system. Four other states — Colorado, Hawaii, Utah and Washington — have joined since. These states provide us our best evidence that vote by mail is safe from fraud.
In the 20 years since Oregon moved exclusively to absentee balloting, they have only reported 14 cases of vote fraud out of more than 15 million ballots cast, or about 0.00009%. That means the average person is about as likely to be crushed by a vending machine as commit voter fraud.
Now that the world is mired in the coronavirus pandemic, most states have changed their rules to send an absentee ballot to every voter or otherwise expand the reach of their absentee ballot procedures.
Such systems, which usually take years to stand up properly, have been erected in just a few months, and we should expect that some glitches will result. That appears to be what happened in Pennsylvania last month when a temporary worker mistakenly threw out nine ballots, seven of which had been marked for the president. (The permanent staff caught the error and notified the proper authorities. The investigation is ongoing.)
While such mistakes indicate a need to more fully fund our election system, they are not evidence of fraud.
You can still request an absentee ballot in Nebraska until Oct. 23. If you want to make your voice heard, but are concerned about going in person, we have over a 150 years of experience that tells us mail-in voting is a safe alternative.
Tim Hill lives in Lincoln. He is professor of political science at Doane University and is a volunteer for the American Political Science Association's #WeKnowVoting initiative.
Concerned about COVID-19?
Sign up now to get the most recent coronavirus headlines and other important local and national news sent to your email inbox daily.