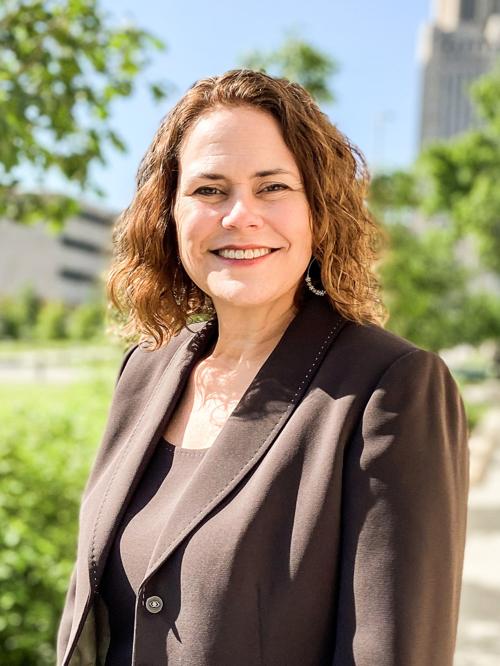 Working in child welfare requires compassion, a commitment to those we serve and a keen mind for solving complex problems. It certainly isn't a career for the faint of heart. However, if you are like the many dedicated child welfare workers in Nebraska, you will find it is a deeply rewarding and fulfilling profession.
In our great state, we take pride in our child welfare workforce. Child welfare workers are the safety net serving children and families that need it the most. Two weeks ago, Gov. Pete Ricketts declared September to be Child Welfare Workforce Development Month, and I want to share my appreciation for our child welfare team members and the tremendous impact they each make every day.
When I first began my career in child welfare nearly 30 years ago, the field was different. While the same goals to protect and serve vulnerable children and families were in place, we have learned a great deal about how to best serve them. When we know better we do better.
In recent years, we have developed a new understanding of the importance of keeping children and families safely together. Thanks to the vision of the team at the Department of Health and Human Services and partner groups such as Bring Up Nebraska and the Nebraska Children and Families Foundation, Nebraska has become a pioneer in transforming our child welfare system into a child and family well-being system.
This transformation is a realignment towards prevention that is helping shift Nebraska's reactive child welfare system into a proactive one. This focus on communities and the critical supports families need prior to coming into crisis strengthens the fabric of our state.
Over the last few years, Nebraska's child welfare workforce has been implementing new practices, starting new programs and building stronger partnerships, all focused on preventing neglect and abuse before they happen.
One of those new practices is Alternative Response. Alternative Response is an approach to working with families to safely care for children in their own homes and communities. It allows us to respond to allegations of abuse or neglect, but children can remain safely in their homes.
In early 2020, the University of Nebraska's Center on Children, Families and the Law completed an expansive review of the Department of Health and Human Services deployment of Alternative Response in parts of Nebraska. The center's findings were significant: Alternative Response is a game changer for child well-being.
Among the many benefits outlined in the report, parents involved with Alternative Response experienced greater knowledge of effective parenting and child development, children showed improvement in emotional symptoms and conduct problems, and Alternative Response individuals experienced significantly fewer subsequent out-of-home placements than those involved in traditional response.
While Alternative Response is a great tool in our arsenal, its effectiveness is built through our amazing workforce. Our staff are on the front lines every day refining and implementing strategies. Their dedication to refining best practices to benefit children and families is building a better Nebraska.
This transformation occurring in Nebraska is evident, and we can see it in the metrics that continue to rank Nebraska as a great place for children.
Metrics, like The Annie E. Casey Foundation's Kids Count Data Book, show us that Nebraska continues to make progress in improving the quality of life for children in Nebraska. This year, we were ranked No. 7 in the nation for child-wellbeing, up from No. 9 last year and No. 12 the year before.
September may have been Child Welfare Workforce Development Month, but the work is year round and makes a great state even better.
Stephanie Beasley is the director of the Division of Children and Family Services in the Nebraska Department of Health and Human Services.