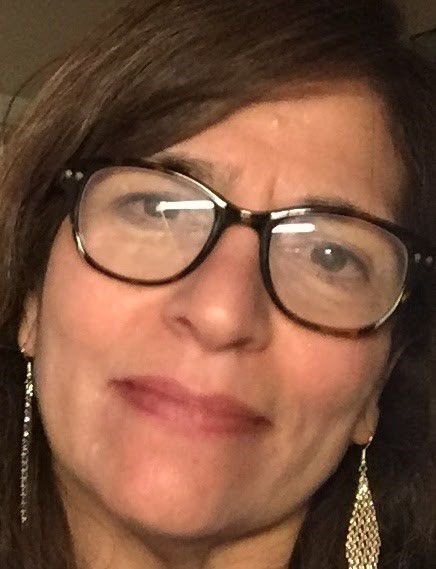 I recently journeyed from central Nebraska to Lincoln to enjoy some shopping time. My plans included visiting one of the many Middle Eastern markets on North 27th Street that offer an array of international foods and spices. My husband is from Northeast Africa and to cook our traditional food, we obtain ingredients from these special stores.
With a deeper cold front looming, I made my way quickly to one of the markets. Whilst shopping, I encountered four Afghan men. It was obvious that they had not been in the U.S. or Nebraska long. Only one of the men spoke just a few words of English – very few. No one had accompanied them.
They were struggling to shop and pay for their food. The Iraqi shop owner was trying to help. I speak a Sudanese language and some Arabic, but not Pashto or Dari, and Arabic was just as foreign to them.
With a background researching and working with refugees in the U.S. and abroad, I was naturally curious about them. I had also been watching news reports about their eventual resettlement to the U.S. I grabbed packages of cookies and told the Iraqi shop owner to add them to my bill for them. Tea is an Afghan daily staple, and they likely were not spending money towards those treats.
Due to the language barrier, it was difficult to learn more about them. Through hand signals and the shop attendant, I learned that they had walked and taken the bus from their accommodation. They had no adequate protection, and they were going to walk and take a bus back in the frigid temperatures. I offered to drive them back. As cold as it was, I couldn't  accept their trek. In the end, the male store worker took them.
The United States has been resettling refugees since at least the late 1940s. We have had adequate time to effectively administer basic services granted to newcomers. In the 1990s and early 2000s, many Sudanese refugees were resettled to the U.S., another opportunity to get it right during their first days of disorientation in an unfamiliar environment. Even then, despite funding from federal and state sources, deficiencies in program implementation were pervasive.
Whereas gaps were touted as administrative or functional problems facing organizations, for refugees they were a source of further distress. Many were housed in the most dangerous and downtrodden areas of the city or in substandard housing, and no systematic language support was provided, so essential to rapid integration. Others became emotionally retraumatized when they were forcibly separated from friends across U.S. states, cities and districts in the settlement process, from persons with whom they had survived ferocious attacks and years in refugee camps.
Refugees arrive having lived through unimaginable turmoil. By the time they reach our shores, they are survivors but also vulnerable. Not all refugee groups adapt in the same way, just as regional integration policies vary. In the Netherlands, for instance, compulsory language and culture immersion programs have resulted in better long-term integration outcomes, whereas in Italy, new refugees adjust through help from older migrants. In the U.S., historically, refugees could also turn to their own ethnic organizations for assistance. This is not an option everywhere in the US.
Agencies in Nebraska are understandably under pressure due to the short-term nature of arrivals and staffing shortages. Housing is most likely the greatest challenge, but the numbers of arrivals are relatively small. No doubt these new populations will have to adapt quickly to survive economically in the U.S., but this does not mean overlooking their immediate needs.
Twenty years on, I am still called upon for help by former refugees due to a lack of basic literacy skills. Working for years in backbreaking types of employment, these foreign-born residents remain at a disadvantage and disempowered. Their added pressures of having to support their extended families back in their home countries, mean they cannot give up their jobs easily. Their world remains a far cry from the upward mobility opportunities to which our educated classes are so accustomed. A few make it through, but on average the American dream is still just a dream.
Hopefully, our local agencies are trying to do better to address the entrenched pattern of failures in our resettlement system. We can still get it right to provide these future citizens with the most needed support in the short term and prospects that validate the 'good life' in this nation.
Stephanie Riak Akuei lives in Grand Island and is an educator, linguist and researcher who has worked internationally on post-war reconstruction and refugee issues.