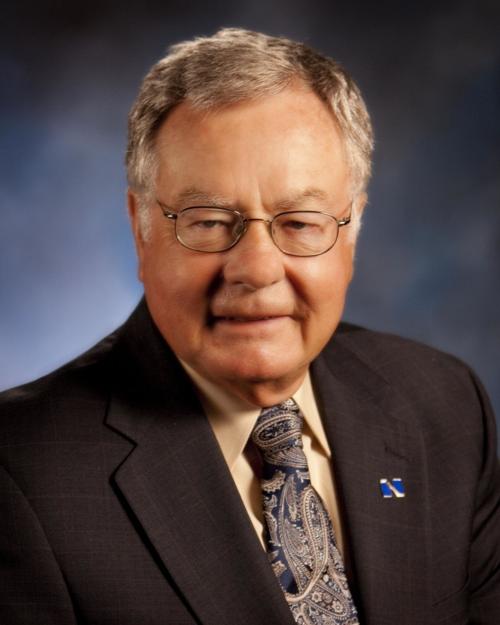 Last month, the Gage County Planning and Zoning Commission voted to recommend to the County Board of Supervisors that amendments be made to existing regulations governing development of wind farms in the county.
Among these was the requirement that each turbine be set back at least one mile away from any non-participating residence. If approved, this would be one of the most restrictive regulations in the nation -- and its practical effect would be to ban any further development of wind energy within the county borders.
As a Gage County resident, and as a member of the board of directors of Nebraska's largest public power utility, I have deep concerns about any level of government taking such an unwarranted, heavy-handed regulatory approach to energy generation and local job creation.
While reasonable regulations are necessary and appropriate for various kinds of development within the county's jurisdiction, this kind of draconian requirement appears to be without any substantive justification. More reasonable requirements, such as those adopted by the Lancaster County commissioners last year, seem more appropriate.
Other models exist around the state. Several Nebraska counties have hosted wind farms now for years, having found ways to adopt reasonable regulations that allow for clean energy development while respecting neighbors' concerns.
For 27 years, I've served as an elected member to the board of directors of the Nebraska Public Power District. As the state's largest utility, NPPD recognizes the importance of diversifying our generation mix. Wind energy can help us achieve that goal, utilizing a resource we have in abundance in our state. Nebraska is third in the nation in wind energy potential.
I have other reasons to be concerned with the severe setback proposal in Gage County. Utilities and major corporations are increasingly establishing goals of reducing carbon emissions to net zero by 2050 or earlier. NPPD will soon be embarking upon a study to consider establishing a similar goal for Nebraska's largest utility.
In the meantime, we are feeling the pressure placed upon us by many of our customers to increase renewable resources in our energy mix. As an example, Monolith, the new carbon black manufacturer located near Hallam, has announced that it will move toward achieving a 100% renewable energy mix as soon as possible. Since NPPD is the sole supplier of electricity to the plant, we must find ways to increase renewables within our energy mix.
Additionally, Gage County needs the economic growth and revenue opportunities clean energy provides. Clean energy production creates jobs, generates new farm income opportunities for ag producers and increases local government tax revenues. In fact, in 2019 wind energy production contributed more than $12 million to county governments and local school districts across Nebraska.
Our county, especially now, must take a reasonable approach to new revenue growth opportunities.
As a whole, developing our natural resources will create new jobs for our citizens as coal plants are phased out to meet the goals of reducing carbon pollution. Wind (and solar) energy production can help us stop shipping Nebraskans' money out of state to purchase coal, providing new work opportunities in our rural places instead.
It is my hope that the Gage County supervisors will take the time necessary to make a fully informed, rational decision about government regulations in our county. In doing so, I hope they account for the overarching benefits of renewable energy and secure the involvement of our community in moving with the trends toward a cleaner, healthier and less expensive power grid.
Gary Thompson is a board member of the Nebraska Public Power District. He lives in Clatonia.