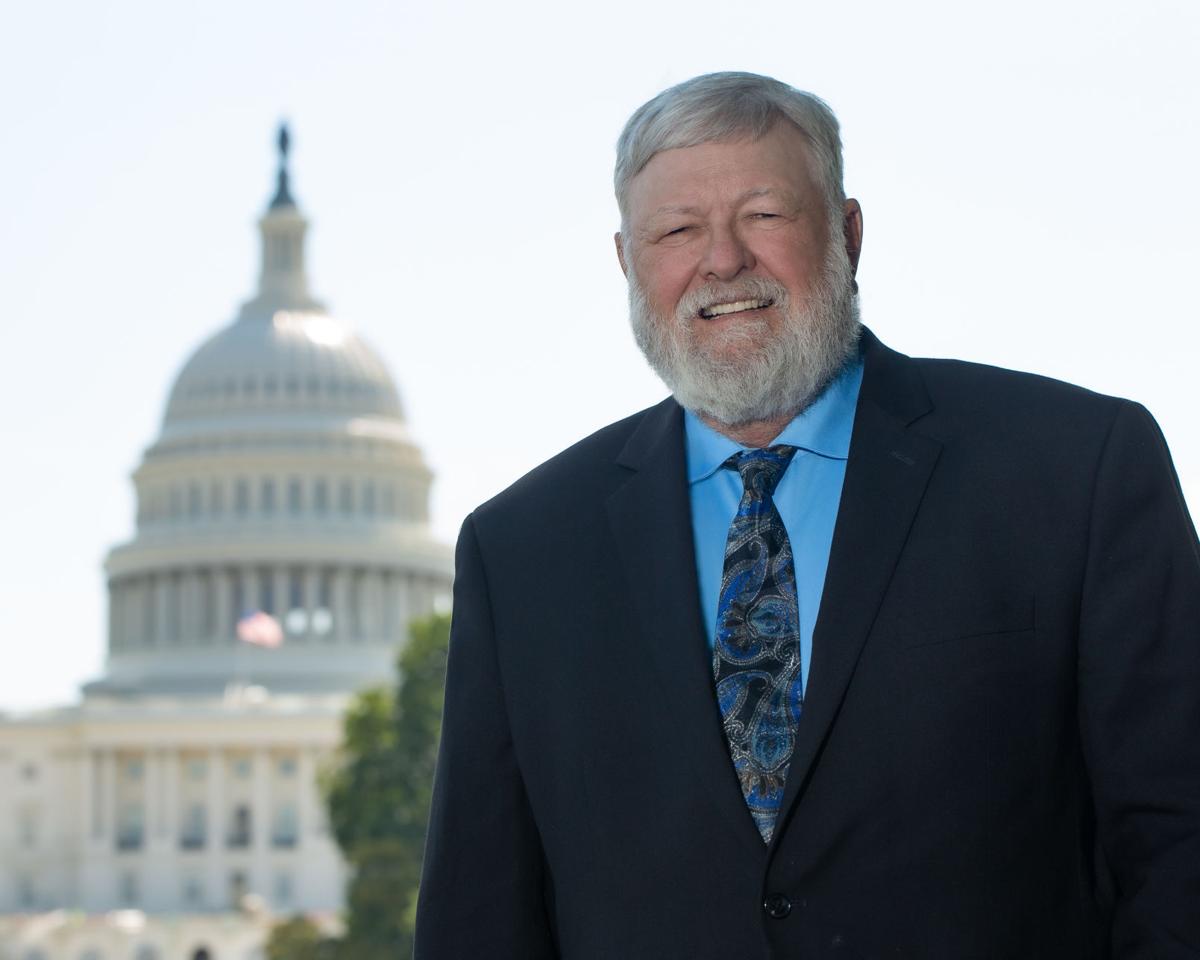 It is easy to criticize our political system and point out its stalls and missteps — but harder to stop and acknowledge when that system gets something right.
Our government does, however, get many things right, and when that happens, we, the people, come out on top.
In August, the Senate came together in a truly bipartisan fashion to pass an ambitious infrastructure plan, the Infrastructure Investment and Jobs Act.
The Senate summoned the political will to get this much-needed infrastructure package across its chamber's finish line, which means Nebraska now stands on the brink of getting nearly $2.5 billion in direct investments for our roads, bridges, public transportation, broadband, clean drinking water, airports and so much more. It may look technical and boring on paper, but believe me, this bold package can help our families thrive and our small businesses continue to grow.
As a farmer, I know how important this bill is to saving our family farms, keeping our products on the open market and putting ag first. Farm products like soybeans — America's No. 1 agriculture export — rely on the health of our roads and bridges, rail systems and waterways — not to mention rural broadband connectivity — to stay ahead in an increasingly competitive global market.
Putting that into perspective for our state, Nebraska is the fifth-largest soy-producing state by crop value and contributes quite a significant slice annually to the $46 billion national soy pie, which bolsters our economy both directly and indirectly.
Nebraska currently has 15,348 bridges, including 1,302 classified as "structurally deficient." These bridges are paramount to our farmers, allowing them to remain competitive and supply their products on the open market. Thankfully, the infrastructure package provides Nebraska — directly — with $225 million for bridge replacement and repairs and allows for additional bids within the $12.5 billion Bridge Investment Program for our "economically significant bridges." We know that most of these bridges are economically significant to many people — whether rural, urban or suburban.
Perhaps most importantly, Nebraska could receive more than $2 billion in federal-aid highway apportioned programs, upgrading and repairing nearly 1,125 miles of highway currently in poor condition. These roads and highways are the lifeline of our rural economy and will save consumers almost $461 per year in costs due to driving on roads in need of repair.
This may not seem like much, but over time, it adds up. What would you buy with an extra $461? Every penny counts in this economy, especially with the pandemic still making life hard for our families and small businesses. It's especially tough in our rural enclaves.
Nebraska currently ranks sixth nationally in terms of being the best state for infrastructure. With these new federal dollars pouring into the state, we have the potential to lead the pack. With innovative governance and local control of these funds, we can become one of the most competitive states in the country. And, by continuing to close its energy, transportation and broadband gaps, Nebraska can improve the quality of life for its residents and protect vital economic security.
Senate passage of this once-in-a-generation package was in large part made possible by Sen. Deb Fischer, who worked tirelessly to put Nebraska's needs first. I'm proud of Senator Fischer for working across the aisle and hope, as the House of Representatives continues its consideration of the bipartisan infrastructure bill, the rest of our state's congressional delegation will follow suit.
If the House can follow Senator Fischer and her Senate colleagues' lead, I am genuinely optimistic for Nebraska's future. Our state will have the opportunity to compete again, and the upgrades we'll see to our roads, bridges, inland waterways and broadband connectivity will save consumers millions of dollars a year.
This is our chance to shore up jobs and businesses lost, close the trade gap, and secure our state's economic prosperity for generations to come.
Ken Boswell, a farmer from Shickley, has been on the American Soybean Association board of directors since 2016. He's served as president and vice president of the Nebraska Soybean Association.