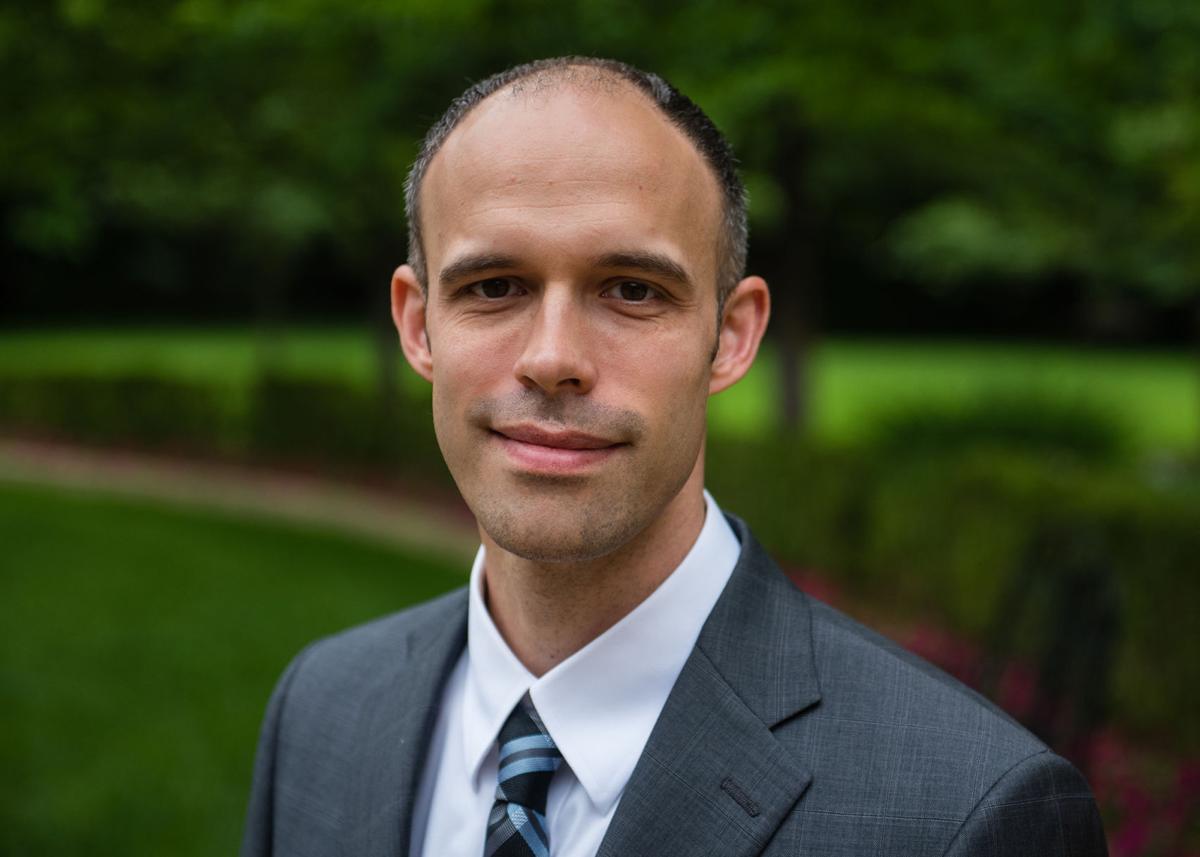 Right now, Congress is considering what could be the greatest effort in a generation to address climate change.
That effort cannot come soon enough. As the Lincoln Journal Star has reported, the consensus of governments, scientists and experts is more certain than ever: Humans have "unequivocally" caused climate change, and many major negative consequences are already locked in. However, if we act quickly and decisively, we still have time to avoid more catastrophic outcomes.
In Nebraska, more frequent and more extreme "once-in-a-generation" droughts (2012), floods (2011, 2019, 2021), heat waves (2012 and 2020), and wildfires (2020) are local examples of the expected impacts of climate change here and now.
Sen. Deb Fischer deserves praise for voting for the bipartisan infrastructure bill in August. The bill contains many important provisions that will help improve our economy, including funding for roads and bridges, public transit, passenger and freight rail, electric vehicles, rural and low-income internet access, electric grid modernization and water.
Perhaps as importantly, Senator Fischer has shown that Congress can work together to get things done for Nebraska and the country. Bipartisan bills are an implicit statement that our democracy can work and that we are willing to work together for the common good -- an important counterpoint to the prevailing narrative of partisanship and congressional dysfunction.
Reps. Jeff Fortenberry, Adrian Smith and Don Bacon should support this bill when it comes up for a vote in the House.
Some provisions in the infrastructure bill will help America decarbonize, but this bill by itself falls short of reaching President Biden's goal of 50% emissions reduction by 2030, not to mention carbon neutrality by 2050.
Democrats are trying to go further. They have passed the initial steps of a budget resolution in both chambers of Congress and are now working on the details. Those details include many potential measures for "tackling the warming of the planet," including a border carbon adjustment, a fee on methane, a clean electricity standard, a Clean Energy Payment Program, an electric vehicle standard and a price on carbon.
Pricing carbon is the most effective strategy for quickly reducing emissions. Many prominent businesses and scientists, including the Chamber of Commerce, as well as nearly 70% of Americans, support making polluters pay for climate change by putting a price on carbon. Simply put, it is the best first step we can take toward cutting greenhouse gas emissions.
The Democrats' budget resolution is an overtly partisan companion to the bipartisan infrastructure bill. If it passes, the Democrats' budget resolution will almost certainly pass along party lines. Moreover, this very large bill will contain hundreds of provisions, far beyond the scope of global warming.
Senators Fischer and Ben Sasse and Representatives Fortenberry, Smith and Bacon will almost certainly not vote for it. However, that doesn't mean that our members of Congress can't influence the final outcome. Conservatives can and should state their preferences related to climate solutions — preferences between, for instance, a clean electricity standard and a price on carbon or between vehicle efficiency requirements and border carbon adjustments, can still make a difference.
Our Republican members of Congress have little to lose. They have the opportunity to improve the final outcome of the budget reconciliation process even if they publicly oppose the bill as a whole. Conversely, Democrats have much to gain from Republican input, which will result in more durable legislation.
Most importantly, Americans and American businesses would gain provisions with bipartisan appeal, as well as the stability and predictability necessary to plan for the future.
Senators Fischer and Sasse and Representative Fortenberry should work to improve the reconciliation package by supporting effective climate solutions such as a price on carbon.
Bryan Hermsen lives in Lincoln and is a member of the Citizens' Climate Lobby Lincoln Steering Committee. He writes on behalf of the committee.