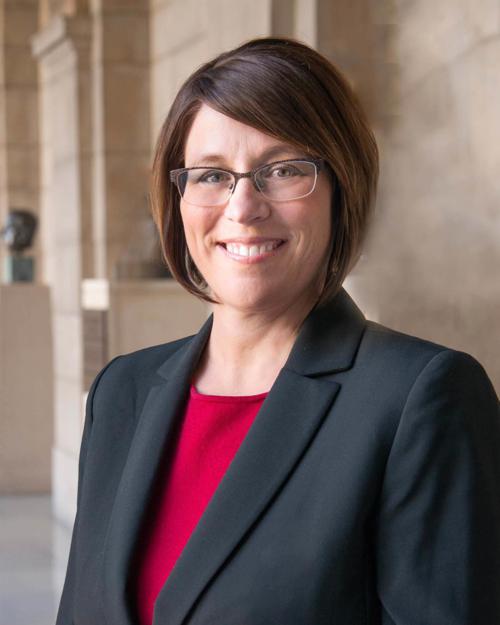 As Nebraska lawmakers head into the heart of this short session, three proposals -- LB720, LB974 and LB1084 -- have emerged as the most prominent fiscal items for the Legislature to address this year.
And a major factor for lawmakers to keep in mind is that the bills' combined fiscal impact could make it difficult to impossible to balance the state budget without having to raise taxes or slash funding for vital state services like K-12 education.
If the measures are approved, combined they could consume between roughly 7% and 9% of state revenues a year between FY23 and FY28. The average annual cost could be more than twice the size of the state appropriation for Corrections and nearly equal to state funding for the University of Nebraska.
Even if state revenues continue to grow at their historic adjusted annual rate of 4.2%, the impact of these measures would create a structural deficit that would have lawmakers continuously faced with having to increase taxes or cut funding for essential services like K-12 education to balance the state budget.
Two of the measures -- LB720 and LB974 -- also create other significant concerns for lawmakers to keep in mind.
You have free articles remaining.
LB720 would create a new state business tax incentive program to replace the current program, the Nebraska Advantage Act, which sunsets this year. The program would provide companies tax breaks for undertaking projects in Nebraska. LB720 -- which is projected to reduce state revenues by about $1 billion through FY31 -- has the potential to significantly impact state revenues for decades to come. It also fails to adequately incentivize the high-wage jobs that economic development experts say Nebraska needs.
Furthermore, the measure lacks transparency, which will make it hard to gauge its effectiveness. Considering that prominent national research shows between 75% and 98% of projects that receive tax incentives would have happened even without the tax subsidies, it's important that state leaders have the ability to ensure the revenue we forgo in tax incentives is a good use of state resources.
LB974, a measure purporting to help reduce property taxes, when fully implemented, would cost the state more than $300 million annually and squeeze school spending for all school districts. It also would flip the school funding formula on its head, resulting in less state funding going to districts with the greatest educational needs, like Omaha and Lincoln Public Schools, and more going to districts that have the ability to raise revenue locally. There are other alternatives that would reduce property taxes without harming public schools.
LB1084 -- which would allocate up to $300 million in total by FY27 to help fund the UNMC NExT project -- does have the potential to provide considerable benefit to Nebraska and its economy. The state funding for the project would help create a large state-of-the-art teaching and clinical care facility on the UNMC campus designed to improve response to national disasters, environmental accidents and highly contagious diseases.
Given its considerable fiscal impact, however, it's important that lawmakers carefully consider how that benefit compares with the need to fund other services that are also vital to our economy.
Making strategic economic development policies and addressing Nebraska's overreliance on property taxes are essential undertakings for this year's Legislature. These issues, however, must be confronted in a way that also ensures other vital state priorities -- such as our investments in K-12 education, higher education and Health and Human Services -- are adequately funded. The combined impact of passing these three measures could make that virtually impossible.
Renee Fry is executive director of OpenSky Policy Institute.
Catch the latest in Opinion
Get opinion pieces, letters and editorials sent directly to your inbox weekly!