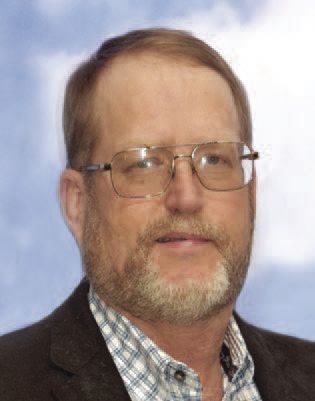 It takes a community of people to bring beef from pasture to plate, including farmers and ranchers, feedlot operators, livestock auction market owners and packing plant workers. As a cattleman, I take great pride in being part of that community.
It is often an untold story, but farm and ranch families have led conservation efforts across Nebraska for generations. Today's farmers and ranchers are strong examples of true environmentalists.
They have a deep love and appreciation for the land that supports communities across The Beef State. Generations of hard-working people are dedicated to caring for the resources entrusted to them. They know first-hand that caring for the environment protects their way of life for future generations.
According to both the USDA and EPA's own estimates, beef cattle production in the U.S. accounts for only 3.3% of total greenhouse emissions. Transportation and electricity generation together make up 56%, by comparison.
It has been suggested that reducing beef consumption would make a significant reduction in greenhouse gases, when in fact, cutting back on beef consumption does not impact environmental sustainability as much as some groups have led consumers to believe.
Research published in the Proceedings of the National Academies of Sciences found if all livestock in the U.S. were eliminated and every American followed a vegan diet, greenhouse gas emissions would only be reduced by 2.6%, or 0.36% globally.
Despite the minimal reduction in U.S. greenhouse gas emissions, The Beef State would face serious consequences. Thousands of lost jobs, skyrocketing unemployment that would devastate Nebraska's rural communities and cause severe harm to the state budget given livestock's $12 billion economic impact. Think less money for schools, roads, natural resource districts, health and human services, etc.
There has been significant progress in overall sustainability achieved by the U.S. cattle industry, and we are doing more with less than our forefathers. Compared to 1977, the U.S. today produces the same amount of beef with 33% fewer cattle. We are dedicated to continuously improving and becoming even more sustainable.
Cattle play an incredibly important role in our food system as upcyclers, which refers to their ability to consume human-inedible forage and plant leftovers and turn it into high-quality protein. In fact, 90% of what cattle eat is forage and plant leftovers that people can't eat, and more than 40% of the land in the contiguous U.S. is pasture and rangeland that is too rocky, steep and/or arid to support cultivated agriculture –- yet this land can support cattle and protein upcycling. 
Additionally, those who oppose eating beef likely have not considered that research is beginning to show how proper grazing management can actually sequester carbon in the soil and help reduce the impacts of climate change.
Partnerships between groups like the Nebraska Cattlemen and Rainwater Basin Joint Venture are helping restore ecosystems and provide critical habitat for millions of migratory waterfowl, shorebirds and other wildlife.
In the face of a growing global population, we need ruminant animals, like cattle, to help make more protein with fewer resources. History and well-established research consistently shows that science-based advancements and practical, balanced dietary patterns promote health and sustainability, not eliminating single foods, like beef.
Everything we eat requires the use of natural resources like land, energy and water -- it is what we do with those resources that is most important. Today, beef is produced using fewer resources than ever before.
But conservation is never complete; farmers and ranchers will continue to work hard to feed a growing population, while, at the same time, working to reduce water use, care for the land and protect the environment.
William H. Rhea III lives in Arlington and is president of the Nebraska Cattlemen.