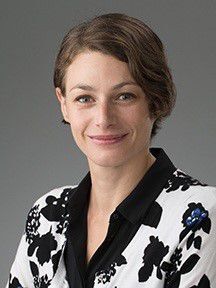 Perry Pirsch wrote in this publication ("A case for constitutional carry," June 3) that shark deaths and gun deaths are both rare. Like "Sharknado," that is the product of a fanciful mind.
In 2020, there were three shark-related deaths in the U.S. In 2020, 44,000 Americans lost their lives to guns.
Shark deaths are a localized problem. According to the University of Florida, with 1,350 miles of coastline, Florida regularly leads the U.S. in shark-related deaths. And while gun deaths vary across states, with more guns than people in this country, there's a good chance you have guns or know someone who does. Which means while your risk of shark-related incidents in Nebraska is functionally zero, that is not the case for gun-related incidents.
To put the risk of shark-related fatalities in perspective, the University of Florida helpfully compares the risk of shark-related death to other accidents. Notably, the fatality risk of a shark attack is 2% compared to 9.8% for hunting accidents. Part of this difference is due to the fact that all guns are potentially lethal, while only some sharks are capable of killing a human.
More shark- and gun-related comparisons highlight that while shark deaths can happen anywhere with a coastline, American gun violence is unique among developed nations.
Our 2019 violent gun death rate (excluding accident and suicides) is 3.96 per 100,000. This rate puts us in the company of Thailand (3.71 per 100,000), Afghanistan (3.96 per 100,000), Iraq (3.54 per 100,000) and South Africa (4.56 per 100,000) rather than peer nations such as Canada (0.47 deaths per 100,000 people), the UK (0.04 deaths per 100,000), Japan (0.02 deaths per 100,000) and Norway (0.07 per 100,000).
Research by the University of Washington's Institute for Health Metrics and Evaluation using socioeconomic status found that the expected gun death rate for the U.S. should be 0.46 per 100,000. At 4.43 per 100,000, our actual gun death rate is almost 10 times higher.
At the risk of jumping the shark, several other things set sharks and guns apart. One cannot conceal carry a shark. Small children cannot accidentally shark themselves or a friend or sibling. A shark cannot be used to murder people in a grocery store, concert, school or movie theater. No disgruntled employee or abusive partner has been recorded using a shark to take out their anger.
Yet, weekly, daily almost, headlines appear proclaiming another gun accident or homicide. In the 72 hours since I started writing this, the Gun Violence Archives report a man in Chicago died from an accidental gunshot to the head and another from an accidental shooting outside of Houston. GVA also reported dozens of homicides in some 20-plus states, including domestic violence, drive-by shootings, arguments, graduation parties, murder-suicides and officer involved shootings. Suicides, the most prevalent death by firearm in Nebraska and the U.S., largely pass without public attention but generate much private suffering.
Our uniquely American gun problem does not have to be this way. It is due to a narrow interpretation of the 2nd Amendment that only came into being in 2008 in the Heller case.
This was not settled 200 years ago. This very new interpretation flies in the face previous interpretations, such that of former Chief Justice Warren Burger, who wrote in 1992 that the phrase "right of the people to keep and bear arms" cannot be understood apart from the phrase, "A well regulated Militia, being necessary to the security of a free State."
While he supported the right to own guns for hunting and self-defense, Justice Burger identified the strong interest of the citizenry and the state to regulate guns, much as we do cars.
We cannot regulate sharks, but we can regulate who carries a gun, what kind, how and where one is carried. It is in the interest of the citizenry. We do not have to live, and die, this way.
Sarah Zuckerman is a member of Nebraskans Against Gun Violence. She lives in Lincoln.