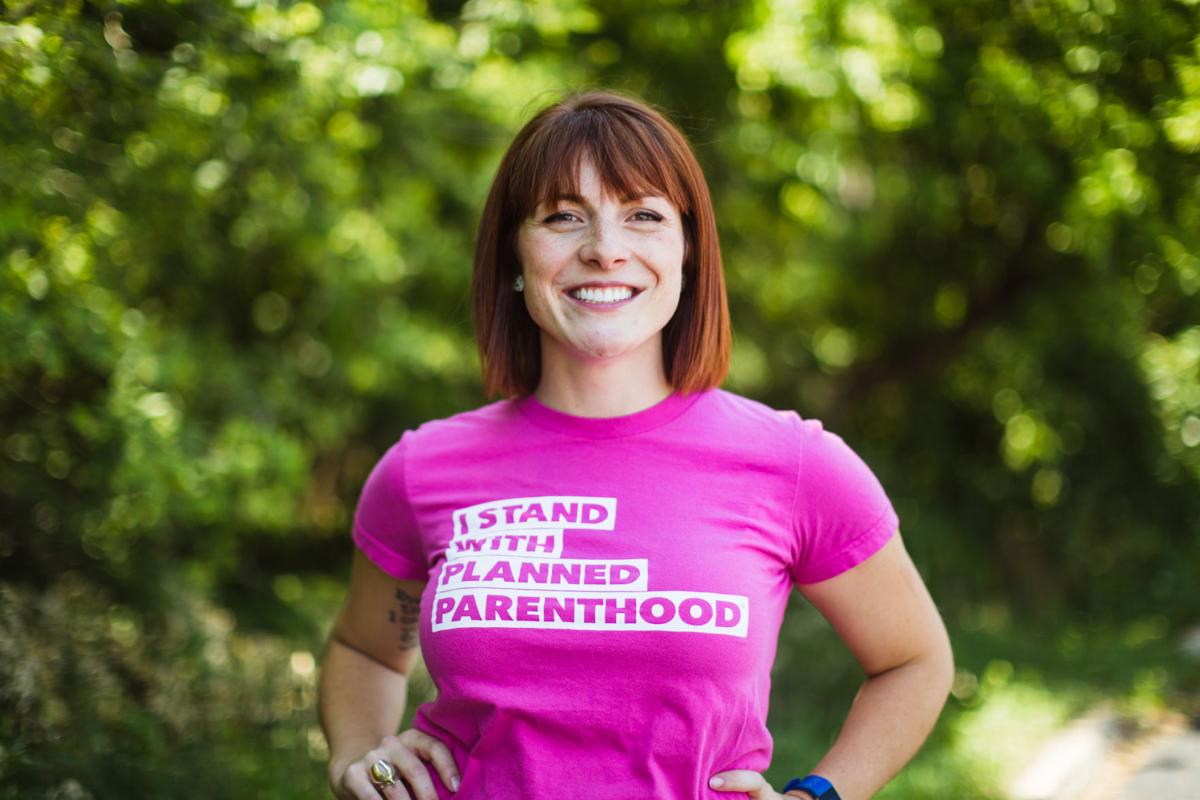 Lincoln residents swept in a slew of forward-looking candidates in the recent city elections. Sändra Washington, Bennie Shobe, and Tom Beckius won. Lincoln elected a diverse city council -- leaders who are Black, female, LGBTQ+, and strong supporters of public health.
Now, five of the current council members won their elections with the proud support of Planned Parenthood Advocates of Nebraska. Voters continue to elect officials who stand in strong support of public health and work to expand access to sexual and reproductive health care and freedom.
Voters are clear – they want policymakers to fight for compassionate policies that move the city and state forward. The results of the election strengthen Lincoln residents' access to critical health care and support for strong public health systems, while solidifying Lincoln as a city supportive of LGBTQ+ people and dedicated to improving racial equity.
Nebraska's electorate is shifting, with voters in Lincoln reinforcing the call for change.
The Lincoln City Council results echo those from last November's general election. Nebraskans voted for progress in key races, delivering a clear referendum on Gov. Pete Ricketts and anti-reproductive health senators.
With Jen Day defeating governor-appointee Sen. Andrew LaGrone, Eliot Bostar defeating the lieutenant governor's handpicked candidate, Terrell McKinney stepping in to fill Sen. Ernie Chambers' shoes and Sen. Carol Blood's reelection against a staunch anti-reproductive health candidate, health care champions continue to build power at the Legislature to fight and defeat restrictions and advance proactive policies.
These results challenge conventional wisdom that outspoken champions of sexual and reproductive freedom cannot win in Nebraska. Eliot Bostar and Jen Day flipping two such seats, on top of two seats flipped in 2018, demonstrate steady change.
The credit for the progress during the past year's elections goes to many organizations, candidates and community leaders. PPAN — just one of those organizations — endorsed a record number of candidates in 2020. And, in the spring citywide election alone, PPAN volunteers committed hundreds of hours of their time to socially-distanced organizing efforts, including thousands of postcards and calls to Lincoln voters, encouraging them to show up for candidates who reflect progressive values. PPAN also reached almost 19,000 people through a paid social media campaign supporting endorsed candidates.
This growth in voter engagement, outreach and electoral success is not new for PPAN – it has been part of a long-term plan over the last decade, with each election cycle continuing to turn the tide in Nebraska in favor of champions for public health and sexual and reproductive freedom.
In the last nine years, PPAN's supporters have increased by 1,372%. During the 2020 elections, Nebraska experienced record voter turnout with 74% of registered voters casting a ballot. This included 92% of the PPAN supporter base. This bloc of voters was able to shift election results by several percentage points. Voters supporting sexual and reproductive freedom and social justice issues have demonstrated that they now have the political power to decide elections.
Sexual and reproductive champions are running boldly on their values, and they are winning. Many believe Nebraska is solidly conservative. But as our fundamental freedoms increasingly come under attack – including the right to love who we love, access the health care we need and be safe in our communities -- more candidates are running in support of these issues.
We also see the shift in policies, whether it be Lincoln banning discriminatory and harmful practices like conversion therapy, the Unicameral introducing and advancing bills expanding access to prescription birth control, protecting natural hair in the workplace, stepping up for tenants during a global pandemic, or the State Board of Education grappling with updating statewide health standards.
Continuing to elect champions who stand for our communities and our rights, including sexual and reproductive freedom, has a direct impact on health, safety and wellbeing.
We know progress is not always steady. We will see fits and starts, setbacks and obstacles. But, looking at the long-term trends and the continued momentum in key districts and city elections, I am confident Nebraskans will continue voting for change. It will take time, but we are already seeing the arc bend toward justice.
It is more vital than ever to continue our fight for the change that will transform Nebraska into a more just, equitable and prosperous state. The tide is changing in Nebraska. As the swell for progress grows, I invite you to join us and our more than 36,000 supporters in riding this pink wave toward more success in 2022.
Meg Mikolajczyk is deputy director of Planned Parenthood Advocates of Nebraska.