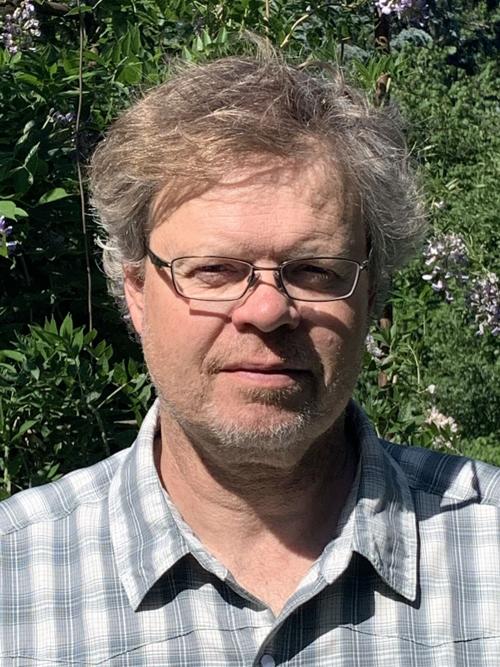 Misinformation abounds, some even coming from Gov. Pete Ricketts, regarding a conservation plan that will have real and lasting benefits for both people and wildlife here in Nebraska and around our nation.
The governor, along with an anti-public-lands group out of Texas, is using fear-mongering to thwart attempts to conserve and restore 30% of our lands and waters by 2030.
Scientists have warned that unless we act, we stand to lose a third of our wildlife species in the next several decades. I'm an angler, hunter and a passionate outdoor enthusiast. I've seen firsthand how wildlife habitat has been degraded by poor watershed management, invasive species and fragmentation from land use activities. As a result, we've lost a third of our wildlife in this country just since 1970.
Nebraskans understand that it is our responsibility to future generations to leave our state better off than we found it. The only way to reverse these trends is for communities to work together to conserve and restore our grasslands, streams and working lands. Doing so will revitalize wildlife populations, make our communities safer from climate extremes and sustain our outdoor recreation economy.
It is unfortunate that our governor continues to spread disinformation that is being peddled by the groups like the American Stewards of Liberty. He is spreading fear instead of offering positive solutions that can benefit rural communities. The wide-open spaces and rural landscapes are places we all cherish and hope to see flourish into the future. It defies logic to suggest that investing in our prairies and streams will have a negative downside for our rural communities.
The goal of 30x30 is to fund locally driven initiatives to protect critically important habitats, restore degraded lands, offer incentives to private landowners to foster conservation and maintain working landscapes. These are things that will protect the rural way of life -- not block access, take private property or prevent multiple-use management.
Working toward this conservation goal cannot be a one-size-fits-all approach. On the contrary, it will only succeed by employing the conservation tools that are already being advocated by local communities — whether that's improving wildlife refuges, creating state and local nature parks, protecting wildlife corridors or greatly expanding agricultural conservation programs for working lands. What's more, the 30x30 vision acknowledges the voluntary efforts of private landowners – including farmers and ranchers.
As Agriculture Secretary Tom Vilsack said recently: "These goals are designed to figure out creative and innovative ways to encourage folks to participate in what I think many farmers and ranchers are already doing, and may very well be inclined to do more, if the right set of incentives are in place."
Above all, the 30x30 conservation framework can help maintain the rural character we all prefer over yet another housing development or concentrated animal feeding operation. Elected leaders should welcome conservation investments in their communities, both urban and rural. This is exactly what a majority of Americans say they want to see: policies that encourage clean air and water and protections for wildlife habitat.
Our sweeping prairies help define us as Nebraskans. Conserving and restoring these prairies – and the wildlife that live there -- aren't fringe ideas. Right now is the time to come and chart a course that's good for our communities and the open spaces and public lands that we are lucky to live near.
It's pretty hard to argue with a conservation framework that promotes job creation; makes our communities more resilient to floods, drought and climate change; protects our air and water; and ensures that our children and our grandchildren will be able to enjoy our vast grasslands and the wildlife heritage that we inherited.
We need to stop spreading fear and divisiveness. Instead, let's take advantage of the opportunity to get sorely needed resources into rural America.
George R. Cunningham lives in Omaha. He is board president of the Nebraska Wildlife Federation.