Stay in the know! Browse through opinions and analysis on today's hottest topics.
When my wife and I moved to Washington, D.C., in the summer of 1999, a rebellion was about to take place. Not one like the Jan. 6 storming of …
If one can say the pandemic has had any positive side effect, it has been to help us focus on what the loss of liberties looks like. Such loss…
As Americans bicker over Georgia's new voting statute, I can't tell if we're all talking about the same law.
I am a Christian and a conservative, and I oppose the proposed Nebraska Health Education Standards. As I spoke at the last state Board of Educ…
If the late Martin Luther King Jr. were to hold the Montgomery bus boycott today, would conservative politicians call him a "woke" activist pu…
Back in the day when "Saturday Night Live" was funny, Chevy Chase would open the "Weekend Update" segment by saying, "I'm Chevy Chase ... and …
After a 10-year hiatus, earmarks are coming back to the U.S. Congress. Democrats and Republicans alike repudiated the practice of letting cong…
Opinion: Why can't those who own guns and know the most about them take responsibility for ensuring they're used safely and without malicious intent?
Episode 11: Scott Rada and Richard Kyte talk about how their different life experiences frame how they each look at firearm safety. Later, the…
Joe Biden wants to help us all, although he hasn't figured out how to do it yet. Of course, it's early in his presidency, and maybe he will le…
Even without the Trump Circus, the Republican Party still has an abundance of clowns.
After just two short months in the White House, President Joe Biden has gone from the most empathetic person in politics to someone whose poli…
In a recent column ("Fostering a brighter future," March 22) James Blue, who runs CEDARS Home for Children, a shelter for children taken from …
Hudl and Nelnet are proud to have established our headquarters in Lincoln.
In its first weeks in office, the Biden administration showed it prepared well to tackle the yearlong COVID-19 pandemic. But the opposite seem…
House Democrats are poised to vote for Washington, D.C., statehood. As in the past, the proposal is being met with total Republican opposition…
Neither the Republicans nor the Democrats hold the moral high ground when it comes to matters of immigration. What's desperately needed is rat…
I am hardly a core member of Teen Vogue magazine's demographic. But I began to pay attention to the lively Conde Nast publication back in 2016…
Over the past 12 months, we have lost many of the small businesses that make our communities whole. Thousands more have been forced to delay p…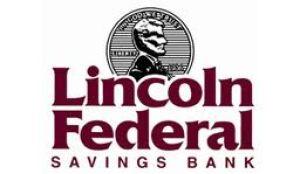 Lincoln Federal Savings Bank

Tabitha Health Care Services
Recent reactivation of the BNSF Railway branch line from Lincoln to Nebraska City has brought out a bunch of citizens who object to the noise …
Opinion: Describing something as a "war" envelops it in fog, distorting reason and obscuring common sense.
Podcast: Topics include whether you should teach children that police officers are their friends, how much to reveal when selling a used car a…
Today, March 24, is our national observance of Equal Pay Day, the day when women and men around the country recognize the wage gap between wor…
Trust. At 16 years old, Kristi has known too little of it. She has been in CEDARS emergency shelter for over four months. For the life of me, …
Are we all socialists now?