From Elizabeth Warren to Tulsi Gabbard, the Democratic presidential candidates have come out strong for breaking up big tech. It has become a …
The Justice Department recently issued a policy memo that would limit the access of noncitizens to legal assistance in immigration courts, the…
Stay in the know! Browse through opinions and analysis on today's hottest topics.
Before I succumb to the holiday spirit, I'm having an Ebenezer Scrooge moment.
Over the past month, my wife, Lynda, and I have had the honor of meeting Nebraskans across the state as part of the search for the next presid…
is Human Rights Day, when we honor the incredible work of human rights advocates around the world. It is also a time when we should demand the…
The American criminal justice system has never been as good about ferreting out truth and justice as most people would like to think. The syst…
Not many people think of the Ten Commandments these days, unless some group is trying to fight a legal battle to place them on public property.
Secretary of the Navy Richard Spencer was fired last month, a consequence of President Donald Trump's foolish decision to pardon three service…
Our president should be able to meet a simple test: understanding that Puerto Ricans are American citizens, and that they are entitled to - an…
There are really only three ways NATO could end: - The United States, NATO's most powerful member, could walk away. - Europe, led by one of th…
For the more than 300,000 immigrants in the United States with Temporary Protected Status, or TPS, every day brings them one step closer to de…
The University of Nebraska–Lincoln exists to create opportunity for Nebraska. That's why it was chartered 150 years ago as our state's land-gr…
Once again Iranians have flooded their country's streets to participate in widespread protests sparked by gasoline price hikes, only to be met…
Republicans and Democrats disagree on just about every point being made during the impeachment inquiry triggered by President Trump's July 25 …
When a fresh news poll finds that a majority of Republicans believe that Donald Trump is a better president than Abraham Lincoln was, what's a…
In today's information age, the average person can empower himself or herself with knowledge like never before. But there is one notable excep…
Water is the lifeblood of Nebraska. It fuels our economy and sustains our quality of life.
It's not often that the Supreme Court agrees to hear a Second Amendment case. It's been nearly 10 years since the last one, despite numerous p…
It bears repeating: Donald Trump was not only press-ganging Volodymyr Zelenskiy in an illegal scheme for partisan gain. He was rewriting the h…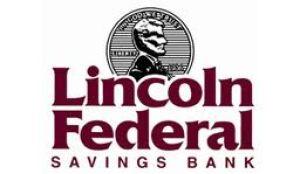 Lincoln Federal Savings Bank

Tabitha Health Care Services

I'm not surprised that Kamala Harris has dropped out of the presidential race. Sinking poll numbers, dwindling finances. That can only mean a …
It looks like a "witch hunt" has found another witch. U.S. Rep. Duncan Hunter (R-Calif.), embattled over allegations of misusing campaign fund…
A lot of people seem to know when their life needs to change. Author Cheryl Strayed went on a hike expressly to "change her life." I was waiti…
Now that Thanksgiving has come and gone, it's time to get serious about the next big holiday event: the ugly sweater party. (You thought I was…
People from China will often ask me, "Why are Westerners like you so obsessed with what happened in Beijing in 1989?" I've never had a succinc…
Advocates who serve persons experiencing homelessness have learned a lot about what types of programs are most effective in ending homelessness.
LOS ANGELES - It seemed fitting somehow that the news of Kamala Harris' withdrawal from the presidential race would be quickly blotted out Tue…