America celebrates a distortion of Martin Luther King Jr., void of his prophetic call to justice by any nonviolent means necessary. Particular…
When Elizabeth Warren aimed her character assassination at Bernie Sanders in the seventh Democratic presidential debate, she may have thought …
A great way to remember Dr. Martin Luther King, Jr. is to listen to his words for peace. We need his inspiration as we are dangerously sliding…
President Donald Trump has come up with a new solution for the Middle East, a region that has embroiled the United States for decades in confl…
LOS ANGELES - I circle around UCLA's Moore Hall for the third time. Security officers block each entrance. Police in riot gear patrol the stre…
Please disregard this column, if anything besides the World War I drama "1917" wins the Producers Guild of America award Saturday. If "1917" d…
When the anti-Trump Republicans of the Lincoln Project crafted their first digital ad, they didn't go after college-educated East Coast urbani…
Should the number of Nebraska state senators be increased from 49 to 55?
There is no one-size-fits-all solution to a set of proposed local laws aimed at regulating a burgeoning online home-sharing industry.
Lincoln voters decided in November 2018 that a mayor should be limited to three four-year terms. The term limit measure passed with 53% of the vote.
"We packed up all our stuff and headed south. If I'd had more experience with fire, I'd know that not on fire means not on fire yet." -- Susan…
With plenty of legislation being carried over from 2019 and hundreds of new bills awaiting introduction, trying to pick a singular focus durin…
Lake McConaughy trails only Omaha's Henry Doorly Zoo as Nebraska's leading tourist attraction, annually bringing nearly 1.5 million people to …
America celebrates a distortion of Martin Luther King Jr., void of his prophetic call to justice by any nonviolent means necessary. Particular…
When Elizabeth Warren aimed her character assassination at Bernie Sanders in the seventh Democratic presidential debate, she may have thought …
A great way to remember Dr. Martin Luther King, Jr. is to listen to his words for peace. We need his inspiration as we are dangerously sliding…
President Donald Trump has come up with a new solution for the Middle East, a region that has embroiled the United States for decades in confl…
LOS ANGELES - I circle around UCLA's Moore Hall for the third time. Security officers block each entrance. Police in riot gear patrol the stre…
Please disregard this column, if anything besides the World War I drama "1917" wins the Producers Guild of America award Saturday. If "1917" d…
When the anti-Trump Republicans of the Lincoln Project crafted their first digital ad, they didn't go after college-educated East Coast urbani…

Tabitha Health Care Services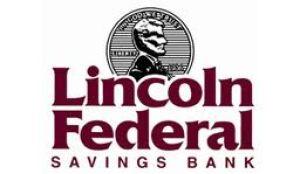 Lincoln Federal Savings Bank

Being able to show growth of any kind appears to be a highly valued objective for many politicians, and frequently, the citizens of a locality…
Breaking News: Developer proposes to build new town in Lancaster County.
The most admired man in the America for 12 consecutive years is Barack Obama. He's largely responsible for turning the longest recession since…
There is a need to address school overcrowding, but the proposed school bond includes several unrelated items. Were they removed, the bond cou…
Interesting to see that our state treasurer John Murante defends his position of selecting Victory Enterprises because he thought the fees wer…
A little less than three years ago, I wrote an opinion piece that wound up in the Lincoln Journal Star. My thesis went something like this: Se…
I don't like seeing America divided in the face of an international challenge. That Iranian general Trump had killed was certainly our enemy, …