(StatePoint) When it comes to their next set of wheels, the majority of Americans would consider buying used despite harboring concerns about …
(NAPSI)—When it comes to winter car care, many motorists tend to think of antifreeze and batteries—but vehicles need extra attention in winter…
Sorry, but your browser does not support the video tag.
(StatePoint) Last year's long and brutal winter depleted road salt supplies throughout much of the U.S.  As a result, a number of cities have …
(StatePoint) The holidays can be the happiest time of the year, but unfortunately, they can also be the most dangerous, with more fatal car cr…
(StatePoint) Even as more Americans turn to the used car market for affordable vehicle options, a recent survey suggests that outdated notions…
(NAPSI)—You may notice, when the weather turns colder, the tire pressure monitoring system (TPMS) light on your dashboard lights up more frequ…
(StatePoint) If you're like many Americans, your car is your lifeline. When it's in need of repair, being able to cough up the cash to keep it…
(StatePoint) When thinking about road trips, you might envision college kids heading on adventures, but older adults take road trips, too, acc…
(NAPSI)—Many drivers may feel that they don't have the time or money to address vehicle repairs immediately, but beware: Ignoring some repairs…
(NewsUSA) - Working batteries in smoke alarms? Check. Fresh oil in your car? Check. New water filter for your fridge? Check. But how many peop…
(NAPSI)—Knowing where to look can help you save money at the fuel pump.
(StatePoint) Driving can be expensive if you lack basic car-care knowledge or proper insurance. Regular maintenance can prevent costly breakdo…
(StatePoint) Fifty-two children died in hot cars nationwide in 2018 of pediatric vehicular heatstroke -- more than any other year on record in…
(StatePoint) Spring is in the air. Birds are chirping, trees are budding and flowers are blooming. But unfortunately, the warmer temperatures …
(StatePoint) As the popularity and availability of electric vehicles (EV) continues to grow in the U.S., a new survey suggests that many consu…
(StatePoint) As the popularity and availability of electric vehicles (EV) continues to grow in the U.S., a new survey suggests that many consu…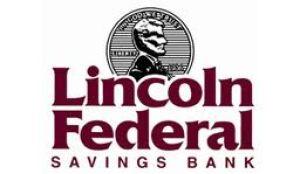 Lincoln Federal Savings Bank


Tabitha Health Care Services