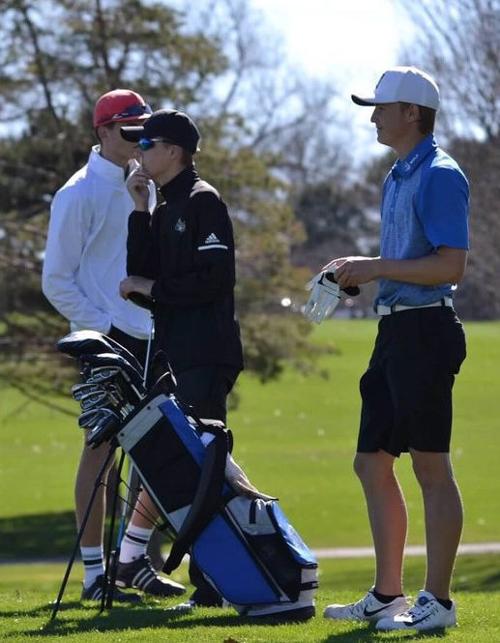 Lincoln East senior Caleb Shirk was the lone Spartan when it came to varsity golf experience on the 2020 team.
His coach, Joe Schlegelmilch, was not worried about that in the least.
"Caleb has been a great leader," Schlegelmilch said. "He was the only kid that we had who had played any varsity golf, but just from a leadership standpoint, you would have felt like he'd been a leader for the last several years on this team."
And his game is plenty strong, too.
"He's got a great swing," Schlegelmilch said. "A natural, smooth swing. Really good driver accuracy."
Shirk, who saw some varsity action as a sophomore, was on a senior-dominated team in 2019.
"He would have played for just about any other school," Schlegelmilch said. "He was good enough to be able to play for anybody at the varsity level.
"He is a great kid, and a highly successful student who has a 4.438 GPA."
Shirk's next stop is Arizona State, where he plans to study accounting and data analytics.
First, he hopes to play a little more golf with his teammates.
"It will be fun to compete in any state-sponsored tournaments (this summer)," Shirk said. "Even if that doesn't happen, I'll still be out there with my teammates."
The Spartans lost eight seniors from last year's squad, which finished 11th in the Class A state championship. That put Shirk and two other seniors – Evan Christensen and Bryce Keck – in the driver's seat for 2020.
"All three of those guys were going to take on big roles for our team this year," Schlegelmilch said. "It was a chance for these three seniors to play varsity golf, and they have been pretty patient in waiting their turn.
"I know all three will take what they got from the limited time to be leaders and apply that to their future and their college and professional and family life."
Shirk is disappointed but also grateful.
"I just want to say thanks to all the coaches and players who have helped me throughout my career," he said. "Coming into high school, I was pretty new to golf. I wasn't used to competing, and I think my coaches and teammates really helped me out in getting my mental game better, so I just want to say thank you to them."
Be the first to know
Get local news delivered to your inbox!