The 19th annual Pumpkin Run, a one-mile fun run for youth runners, is set for Saturday, Oct. 17 in the West Haymarket, beginning and ending ne…
True Dance & Company of Lincoln was named a top 12 winner in Break the Floor Productions' first virtual dance convention/competition this …
The Cornhusker State Games virtual torch run begins Monday, June 1 with runners from four counties, Box Butte, Dawes, Sheridan and Sioux, set …
The Nebraska Sports Council and the Nebraska Medical Association are providing some motivation for Nebraskans to stay active this June with a …
The COVID-19 situation has not hurt golf as much as many activities. Maybe the perfect sport for social distancing.
ELMWOOD - Mike and Cyndi Craig have carried on the tradition of fun and friendliness at Grandpa's Woods Golf Course.
Standing on the green tee box, looking at the first hole, you might get the idea that Friend Country Club is a pretty wonderful place.
Dave Malone, of Pine Lake Golf and Tennis in Lincoln, has been honored as a Top 50 Kids Coach by U.S. Kids Golf, a worldwide organization that…
You've heard the news: The Nebraska School Activities Association canceled all spring sports, including golf, after Gov. Pete Ricketts announc…
Dylan Beck woke up on March 14 to witness a thin layer of snow on the ground – just 10 days before his high school golf team's season-opening …
To say that Stanford ("Binko") Bradley Jr. will miss coaching B.J. Bradford and Lazerek Houston is an understatement.
Lincoln Southwest junior Geran Sander knows how to win a golf tournament. He did it last year as the Silver Hawks' No. 5 player.
Link hopes to someday make golf his livelihood.
Nobody is more competitive than Owen Barrow.
Lincoln East senior Caleb Shirk was the lone Spartan when it came to varsity golf experience on the 2020 team.
Athletes and female sports advocates were honored Feb. 5 at the 24th annual Girls and Women in Sports and Fitness awards banquet at the Nebras…
Hit it straight and true, and golf is a beautiful game.
Each spring, my high school soccer team chooses a theme for the season. This spring, it was "I can, I will," which reflects the growth mindset…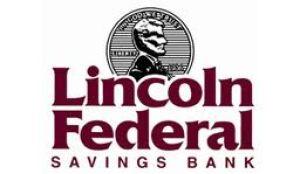 Lincoln Federal Savings Bank

Tabitha Health Care Services
Here are a few strategies, ideas and essential tips for parenting and coaching the new generation of junior golfers.
Core strength is the hot topic in sports, health and fitness today. Sports performance and injury prevention center on the strength and flexib…
The Lincoln Parks and Recreation Department reminds the public of temporary trail closures and detours in the Wilderness Park and Jamaica Nort…
Cornhusker State Games baseball competition will be staged July 20-21 at Fleming Field, 31st Street and Leighton Avenue. Schedules and full to…
June 28 - Sioux City Explorers, 7:05 p.m.
Dominators Baseball was started in 1994. That's 25 years of many state championships, top 10 places at World Series and many more to come!