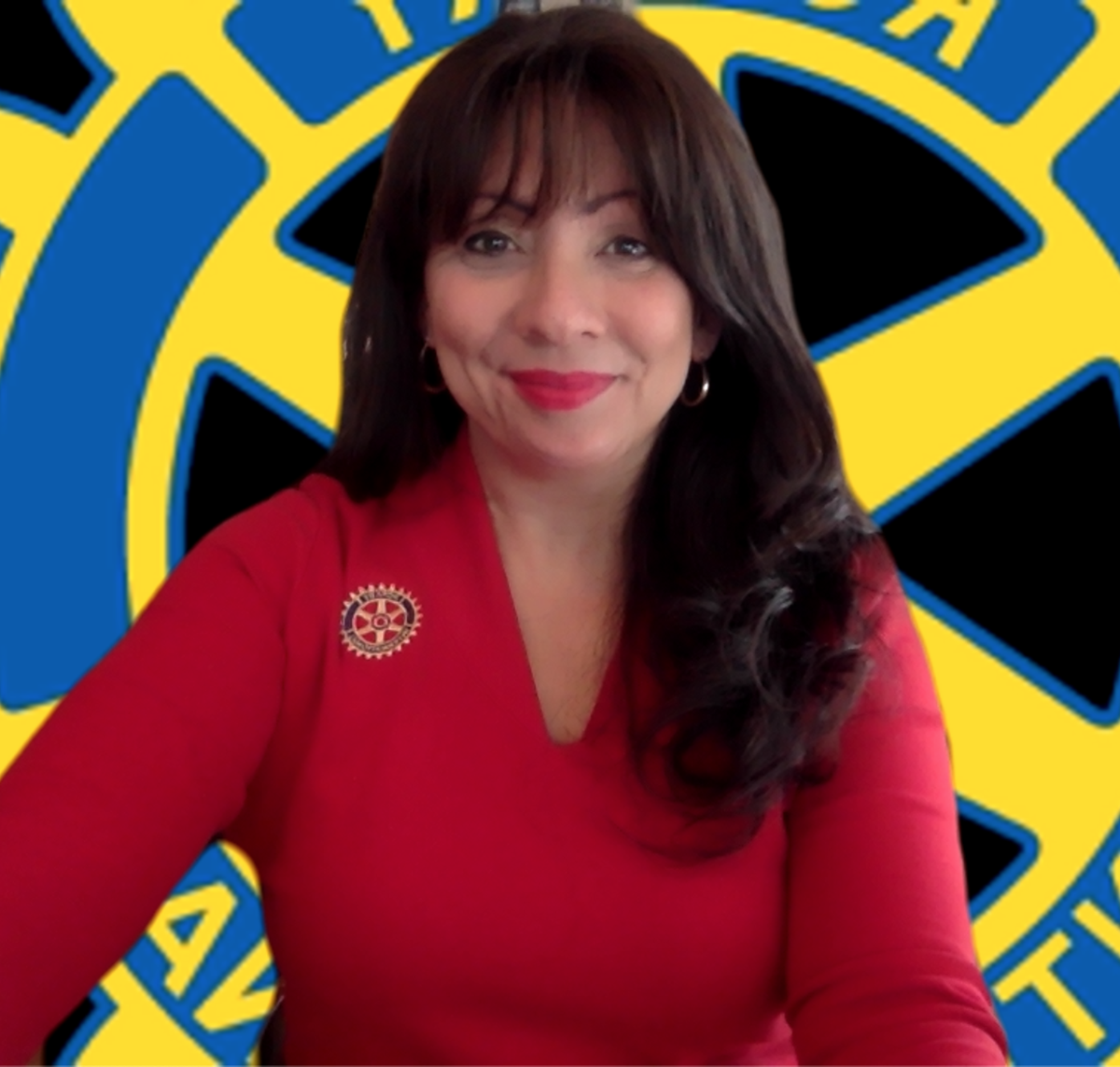 Downtown Lincoln Rotary Club #14—Lincoln's oldest and largest service club—was presented with two prestigious awards July 25 at the Rotary District 5650 Conference, which comprises 45 clubs serving southeast Nebraska and southwest Iowa.
Rotary #14 was named Outstanding Large Club, and 2019-2020 club president, Mailani Veney, was honored with the Outstanding President award. Mick McKinley, who served as district governor for the recently concluded Rotary year, presented the honors.
McKinley shared, "As COVID-19 set in, Rotary #14 took the lead in moving weekly club meetings to an online format. During this transition, the club didn't miss a single meeting. I checked with other Rotary district governors around the world and learned how unique this was. Rotary #14 has literally exhibited leadership for Rotarians around the world."
In addition to her presidential duties through the club, Veney is the CEO of Kana Systems, an AI technology company serving military and defense customers. Under Veney's leadership, the club set record numbers for new members and enhanced program offerings.
"After participating in several Rotary #14 events over the course of the year—both in-person and virtually—it became apparent that Mailani's leadership was one of the key reasons the club did so well during the pandemic," McKinley added. "In all my years involved with Rotary on the local, regional and international stage, she has stood out as an impressive leader and one deserving of these honors."
Receiving these dual awards has happened before in the club's history, with Rotary #14 being recognized for a successful 1993-1994 year under the leadership of then-president Art Knox. Today, Knox and Veney continue to share the "aloha" spirit of Rotary's motto of "Service Above Self."
Downtown Lincoln Rotary Club #14 was the 14th Rotary club established in the world. Today, Rotary International includes more than 35,000 clubs with more than 1.2 million members. The motto for Rotary is "Service Above Self" and can be quantified each year as members volunteer more than 47 million hours serving causes in their local communities and through projects coordinated by clubs throughout the world. To learn more, visit rotary14.net.
Be the first to know
Get local news delivered to your inbox!