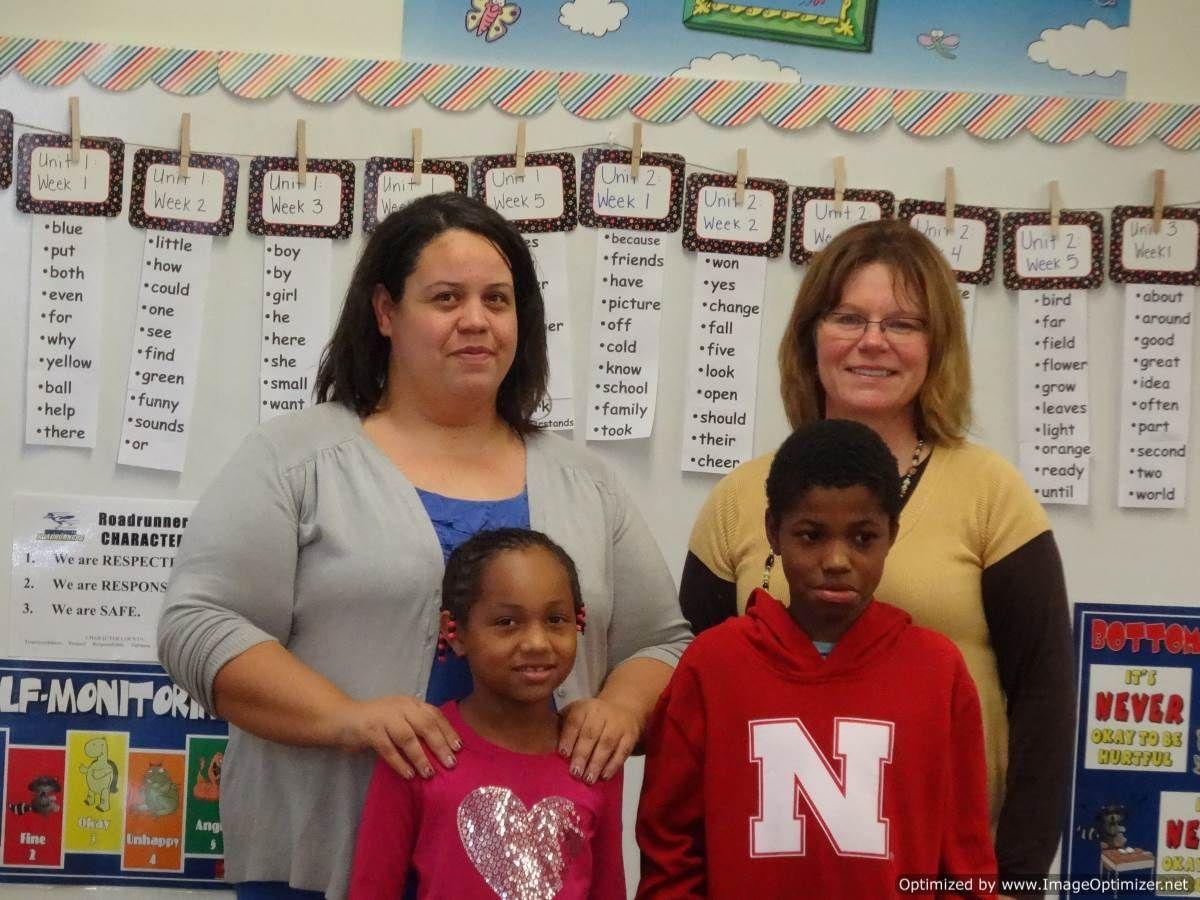 Fourth grader Christian Harris said it "helps us do more stuff better." His 2nd grade sister Corinn finds it easier to concentrate. Their mother, Suzanne Christian, added: "We are so appreciative of what you guys do."
They are talking about mobile sound systems provided by Lincoln's Northeast Sertoma Club for all students at Norwood Park Elementary School, 4710 N. 72nd St. Teachers wear microphones on lanyards around their necks. A small box nearby evenly distributes their voices to every corner of the room. Students respond to teacher questions with a hand-held microphone.
"Students benefit in many ways including increased capacity to hear and listen to instruction, and opportunities to hear each other as their own voices are amplified for peers to hear discussion, resulting in increased achievement in all subject matter," said Norwood Park School Principal Pam Hale. "Hearing is essential to learning. This system ensures that all of our students have better access on a continual basis to hear crucial instruction to support their learning. We are incredibly grateful to Northeast Sertoma for this amazing gift."
The project is the extension of a plan two moms launched several years ago to help students hear their teachers clearly in the public schools. They raised private funds to provide sound systems for four schools with the goal of eventually getting school budget funding for all 39 elementary schools.
Project 'a good fit'
Realizing that Norwood Park is one of the schools that may wait a while to be helped, Northeast Sertoma Club purchased the system for the school's 252 students so every classroom has a new sound system. The club has long identified with the school because of its location in our community and for the exceptional commitment made by its teachers, administrators and volunteer parent organization, said club project leader Jim Becker. "Also, the project is a good fit with Sertoma's emphasis on hearing and education," he said.
The club provided $11,000 to the school for the purchase of the Redcat sound system. It works in large and small rooms and fills the room with the teacher's natural voice. No matter where students sit, they hear every word with clarity. It uses exciter technology to apply sound energy directly to a sound panel, which radiates the voice evenly throughout the classroom.
Overcoming noise
The system is especially useful now at Norwood Park as the school is undergoing major renovation. Construction equipment and workmen are on site throughout the school day. Spokesmen said that even though they are considerate of the classroom environment, the school can be a noisy place.
"Redcat (sound system) is a great help in counteracting the construction noise," Becker observed. "Some of the classrooms had to be moved to portable trailers on the school grounds. Because of the system's portability, students in these temporary places also learn in a clear communication environment."