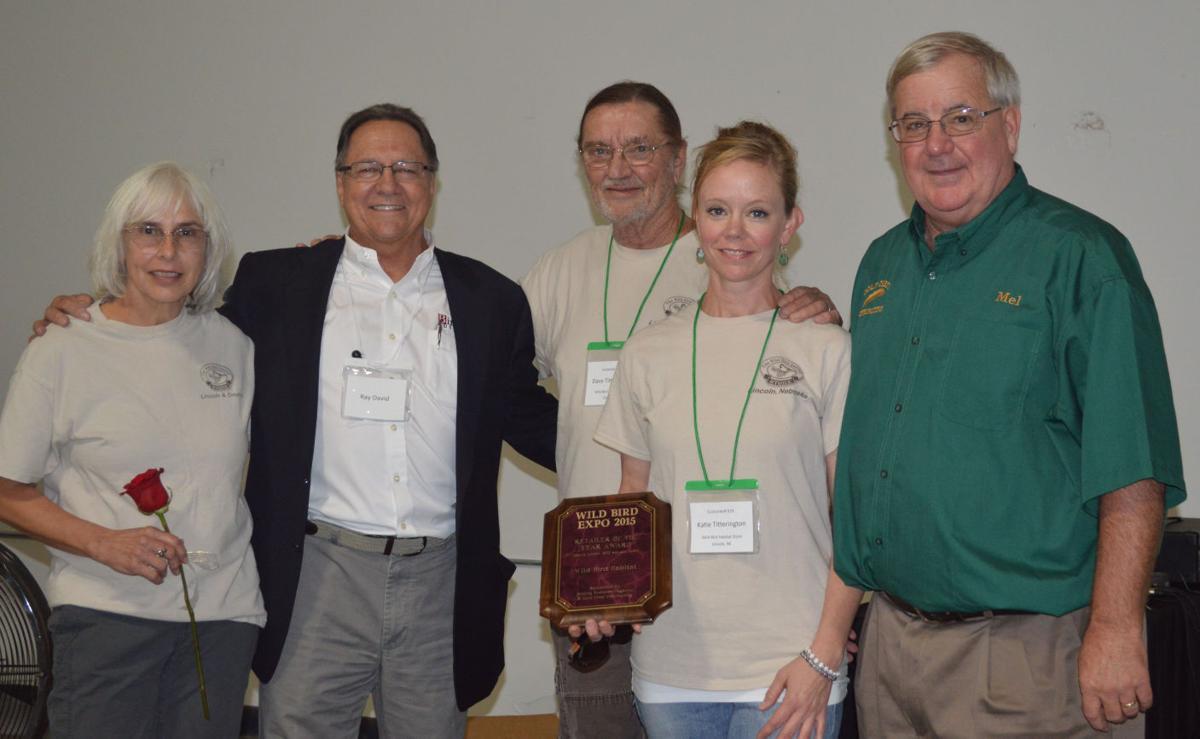 The Wild Bird Habitat Store in Lincoln received the "Best Store with a Birding Emphasis" award during the first "Best Birding Retailer of the Year Awards Ceremony" at the 2015 Wild Bird Expo. The Lincoln store was selected from the thousands of backyard bird feeding specialty stores across the United States and Canada.
The award was sponsored by Ray David, publisher of the birding industry's periodical, Birding Business, and Mel Toellner of Gold Crest Distributing in Mexico, Missouri, where the annual Wild Bird Expo is held. Nominees were submitted by a Candidate Search Committee with the winner selected by birding industry leaders from across the U.S.
The search committee determined which stores demonstrated a conscientious effort in advancing the hobby of birding and the birding industry. Nominee criteria to qualify included sales volume, selection of inventory, growth history, advancement of new trends in the birding industry, customer service, communication and education, and the overall impact they have on their community promoting bird conservation and education through outreach programming and birding activities.
Birding Business publisher Ray David said, "Lincoln's Wild Bird Habitat Store has done a remarkable job educating customers, merchandising and marketing wild bird products, and impacting their community with an appreciation for birds and nature. It is time these champions of the birding industry be given worthy recognition for their dedication and hard work."
Lincoln's Wild Bird Habitat Stores opened in 1993 with two locations, one in north Lincoln at 4840 Orchard Street and the other in south Lincoln in The Alamo, 56th & Highway 2. "We feel blessed to receive this award as Birding Retailer of the Year," said Dave Titterington of Wild Bird Habitat. "But it would not have been possible without the support of our loyal customers, our dedicated staff, and all the partners in bird conservation, environmental education, and outdoor birding recreation we have been honored to work with and be part of".
Over the stores' 23-year history, Lincoln's Wild Bird Habitat has also received the Lincoln Journal Star, Howard Wiegers "Conservationist of the Year" award, the Edna Shields "Sharing Nature with Children Award", the "Earthkeeper Award" and "Lyman's Award" from Wachiska Audubon, and the Better Business Bureau's Integrity Award.