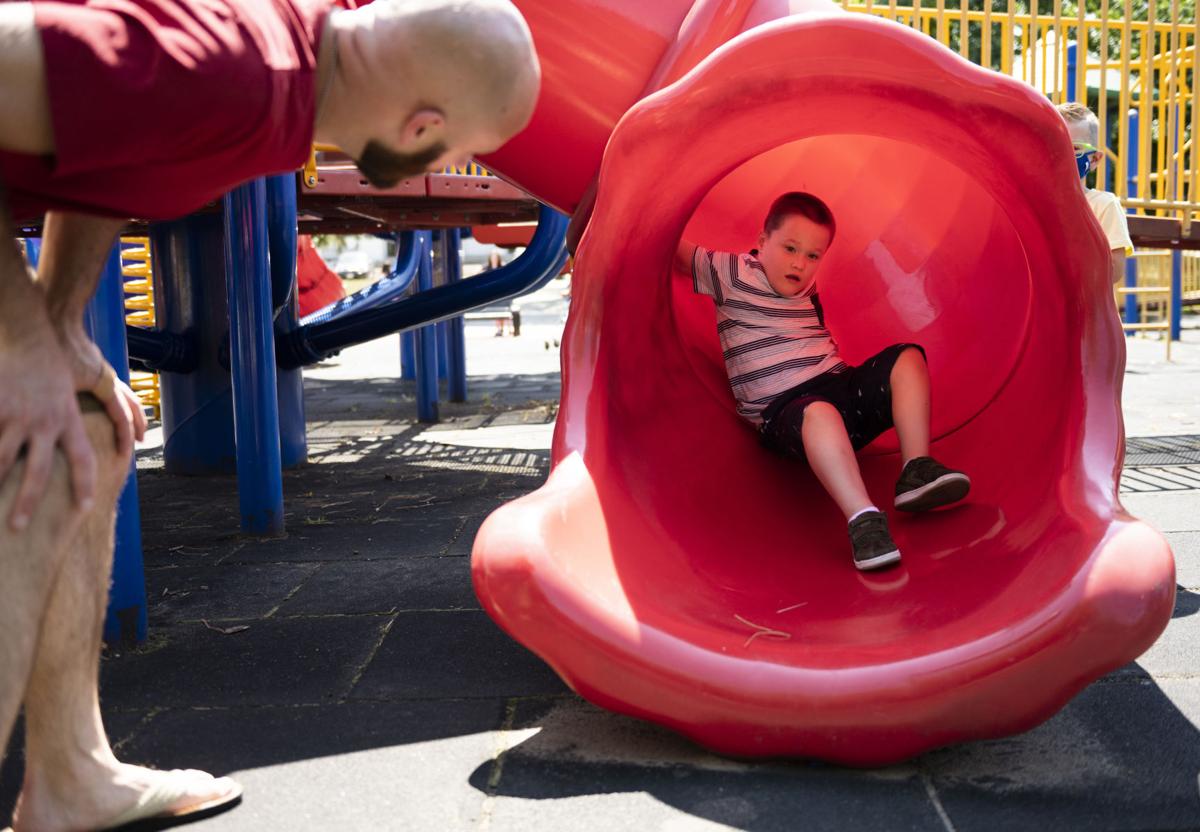 The Lincoln Parks and Recreation Department invites the public to complete a survey regarding inclusiveness of playground areas.
The survey is available at parks.lincoln.ne.gov. Printed copies are available at the Parks and Recreation offices, 3131 O St., all city recreation centers, or by calling 402-441-7847. The deadline to complete the survey is Oct. 20.
The Parks and Recreation Department staff and a group of advocates and experts are working together to develop a strategic plan for integrating more inclusive playgrounds into the city's park system, said Lynn Johnson, director of Lincoln Parks and Recreation. The information provided by the survey will help guide development of a strategic approach to increasing opportunities for outdoor inclusive and adaptive play in city park playgrounds.
Johnson said nearly all of Lincoln's 91 playgrounds meet Americans with Disabilities Act requirements by being accessible; however, they may not allow for ideal inclusive play. Inclusive playgrounds, he said, allow access by mobility devices but also provide opportunities for children and adults with disabilities to use the equipment alongside those without disabilities, as well as providing play features that stimulate senses through touch, sound and color.
"A well-designed inclusive playground allows for visual monitoring by parents and caregivers, and provides quiet spaces where children can retreat when needed," Johnson said. "Inclusive play equipment allows for varying levels of challenge and skill depending on how the user decides to interact with it."
In addition to the survey, the planning process will use information provided by a working group and gathered through community meetings. The final plan will be reviewed and approved by the Parks and Recreation Advisory Board.
One element the plan will consider, Johnson said, is whether the city should continue to have a large centralized inclusive playground, or whether a program should be developed to include outdoor inclusive play features throughout the community. Antelope Park has served as a central location for two generations of "play for all" playgrounds and was last updated in 2002.
"I am excited to see our community taking another step toward 'Play for All,'" Johnson said. "The opportunity for all children to be able to play alongside one another, regardless of ability, is important to development. Parents and caregivers should also be able to participate and to feel that their child is in a safe, comfortable and fun environment."