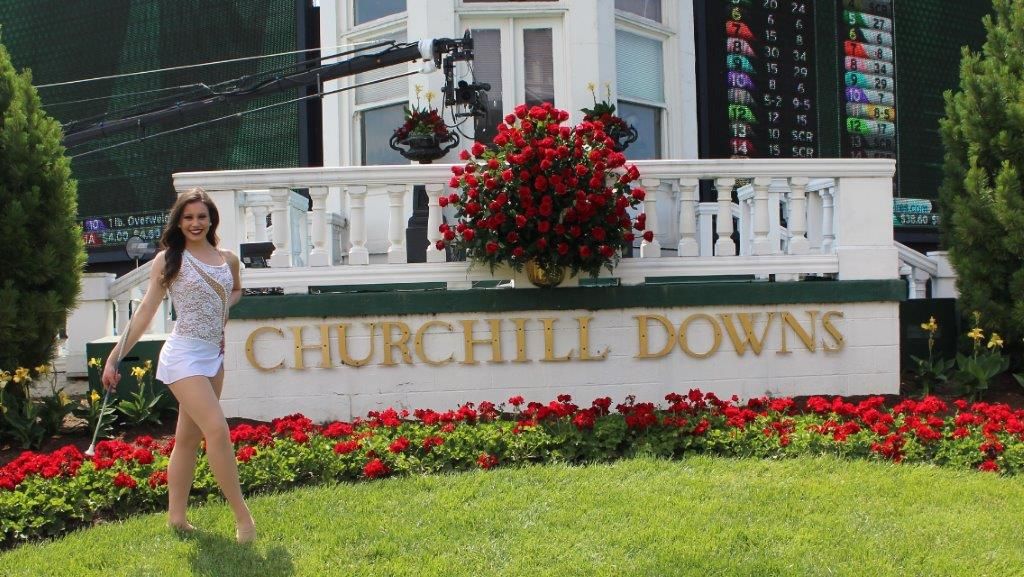 Steffany Lien had never attended a live horse racing event.
She'll never forget her first experience. Nor is it likely that she'll ever perform before a bigger crowd.
It occurred last weekend at Churchill Downs, where more than 167,000 horse racing fans gathered for the 142nd running of the Kentucky Derby.
A month after accepting a full-ride scholarship offer to be the featured twirler for the University of Louisville Marching Band, the Lincoln Southwest High School senior was notified by the university's band director that he wished to introduce her during the Kentucky Derby festivities.
Two nights prior to the big race, the designated "Cardinal Girl" performed with her new marching band teammates during the traditional Pegasus Parade Kickoff, and two days later, during Derby festivities.
"Fans were incredibly warm and welcoming to me," the university's new featured twirler e-mailed on Sunday after three days full days in Louisville. "Representing the University of Louisville's Cardinal Marching Band at Churchill Downs, in front of nearly 170,000 people, was a thrilling experience," she said.
The talented teen is no stranger to the big stage. Eleven months ago, she won the overall title of Miss Nebraska's Outstanding Teen at a pageant in North Platte, which led to national competition last summer in Orlando, Florida.
Several years ago, she won a world baton twirling championship in Switzerland.
She has also taken classes for more than 10 years at Chase Dance @ Madonna ProActive, where she currently teaches baton classes.
Asked to compare her world championship in Switzerland with performing in front of nearly 170,000 horse racing fans in Louisville, she said: "Being involved in my sport has given me so many great opportunities. The world championship required incredible dedication, so winning there was personally satisfying, but participating at the Kentucky Derby required projection and personality – and it was such fun!"
The future Louisville Cardinal also excels in the classroom at Lincoln Southwest, where her latest weighted GPA is 4.28. She said her mentors in life have included her mother, Susan Lien, "my number one fan," who signed her up for her first baton lesson at the age of 4.
The twirler's list of mentors also includes her dance instructor, Stephanie Chase, and her twirling director, Bonnie Baxter. "They've taught me life lessons," she reflected.
"Steffany is just such a beautiful representation of our state, inside and out," said her dance instructor, Stephanie Chase.