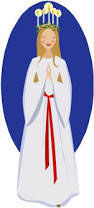 Celebrate an authentic Swedish Christmas on Sunday, Dec. 8 with the Norden Club at Hillcrest Country Club, 9401 O St. This annual Christmas smorgasbord celebrating Scandinavia is open to the public.
This year, the event will highlight Sweden with a children's candlelit St. Lucia pageant.
You have free articles remaining.
Sweden celebrates St. Lucia Day on Dec. 13, which marks the beginning of the Christmas season in Scandinavia and is meant to bring hope and light during the darkest time of the year. Traditionally, the eldest girl in the family gets up early, dresses in white, and wears an evergreen wreath with candles on her head so she has both hands free to serve coffee and baked goods to her family.
The banquet includes a silent auction of Scandinavian items, which benefits an educational scholarship fund for students to study abroad in Scandinavia. Doors open at noon with hors d'oeuvres and cash bar available before a buffet dinner at 1 p.m. Be sure to stop by the Swedish Christmas tree to have your free photo taken.
Advance reservation and payment is required by Nov. 30. Call Ted at 402-464-4682 for reservations, which are $45 for the general public, $35 for Norden Club members and $15 for ages 6-12. It's free for age 5 and under. Mail check made out to Norden Club, along with names of all attending, to: Norden Club, 4130 N. 42nd St. Circle, Lincoln, NE 68504. Include your email address when you send in your check, as reservation confirmation will be done via email.
Norden Club is open to anyone interested in Scandinavian culture/heritage and comprises the countries of Sweden, Norway, Denmark, Finland and Iceland. More details: nordenclub.com.