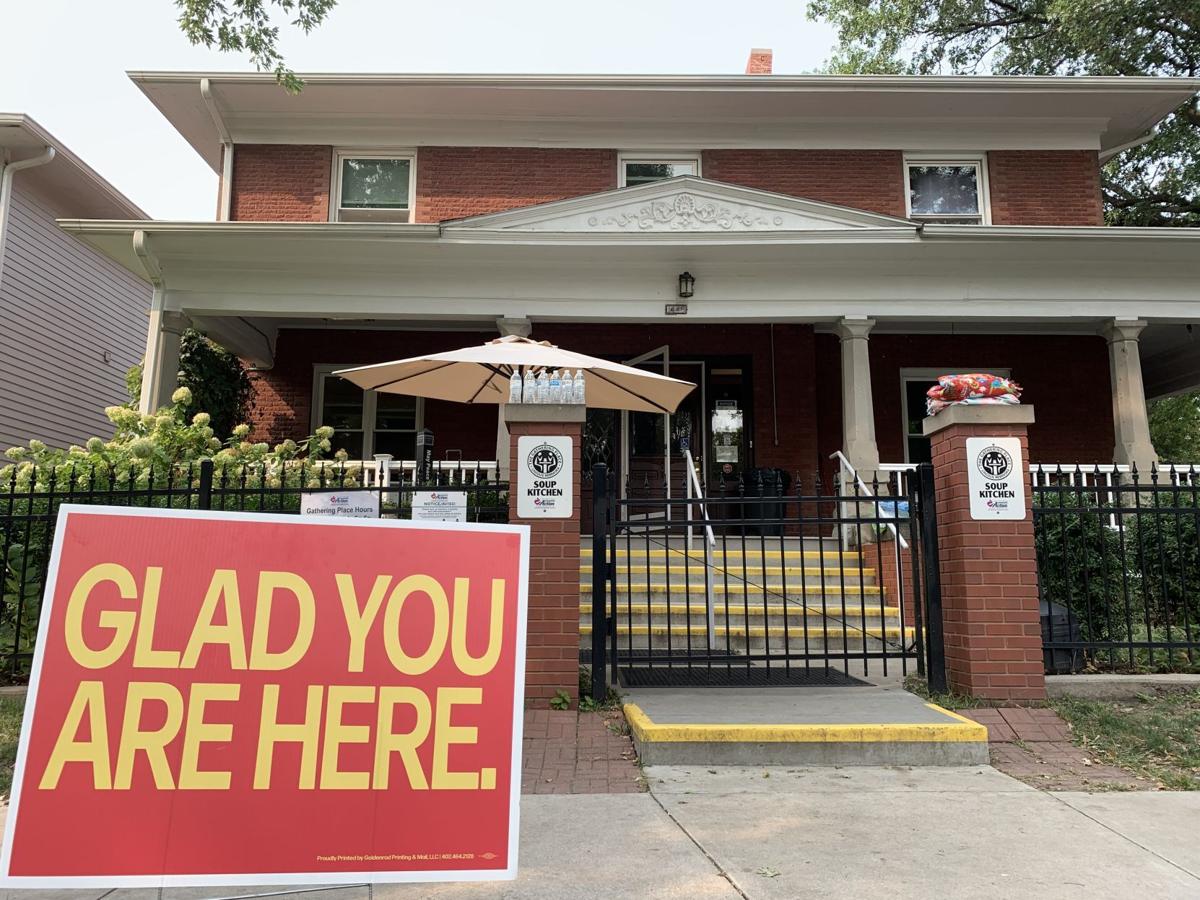 As winter arrives and nights grow darker, colder and longer, it's more important than ever to ensure everyone in our community receives the support they need.
Every evening from 5-6 p.m., neighbors are welcome to visit Community Action's Gathering Place soup kitchen for a free hot, nutritious meal. Meals are served to-go from the historic brick house located at the corner of E and Goodhue Streets in Lincoln.
"This year has been difficult," one guest recently shared. "And we don't know how long it's going to take to recover. I'm glad to have somewhere to go like the Gathering Place."
Thanks to the support of a variety of local foundations and businesses, donations made to the Gathering Place before Dec. 31 are being matched dollar for dollar. Community Action ultimately hopes to raise $200,000 in support of the Gathering Place.
"Our community has demonstrated incredible generosity toward supporting the Gathering Place's work," said Heather Loughman, CEO of Community Action. "We thank all who have given in support of this campaign. Need for the Gathering Place's meal service remains great. We invite all who have not yet given to consider making a contribution to help our community heal."
At Community Action's Gathering Place, need for financial support is great. The soup kitchen relies primarily on community contributions to operate, and serves over 34,900 meals each year to those experiencing hunger.
Dollars raised through the annual match campaign will support the Gathering Place's work to serve nightly meals. The dollar-for-dollar match opportunity is made possible by a variety of local entities, including lead sponsor Acklie Charitable Foundation and additional sponsors Nebraska Presbyterian Foundation, Miriam Moeller Charitable Trust, Union Bank and Trust, Lincoln Rotary #14 Foundation, Bukaty Companies, Horizon Bank, Sue Quambush in Memory of Len Sloup, and DuTeau Chevrolet-Subaru.
"For many in our community, recovery from the COVID-19 pandemic has not been quick or linear," said Lisa Janssen, Community Action's Gathering Place administrator. "At the Gathering Place, we're seeing extraordinary levels of need for meals. So many of our neighbors rely on us to ensure they're getting a hot, healthy meal every day. Without community support, we simply could not continue to provide this service."
The annual campaign to support Community Action's Gathering Place runs through Dec. 31. To donate, visit www.communityactionatwork.org or mail contributions to: Community Action Partnership of Lancaster and Saunders Counties, Attn: The Gathering Place, 210 O St., Lincoln, NE 68508.