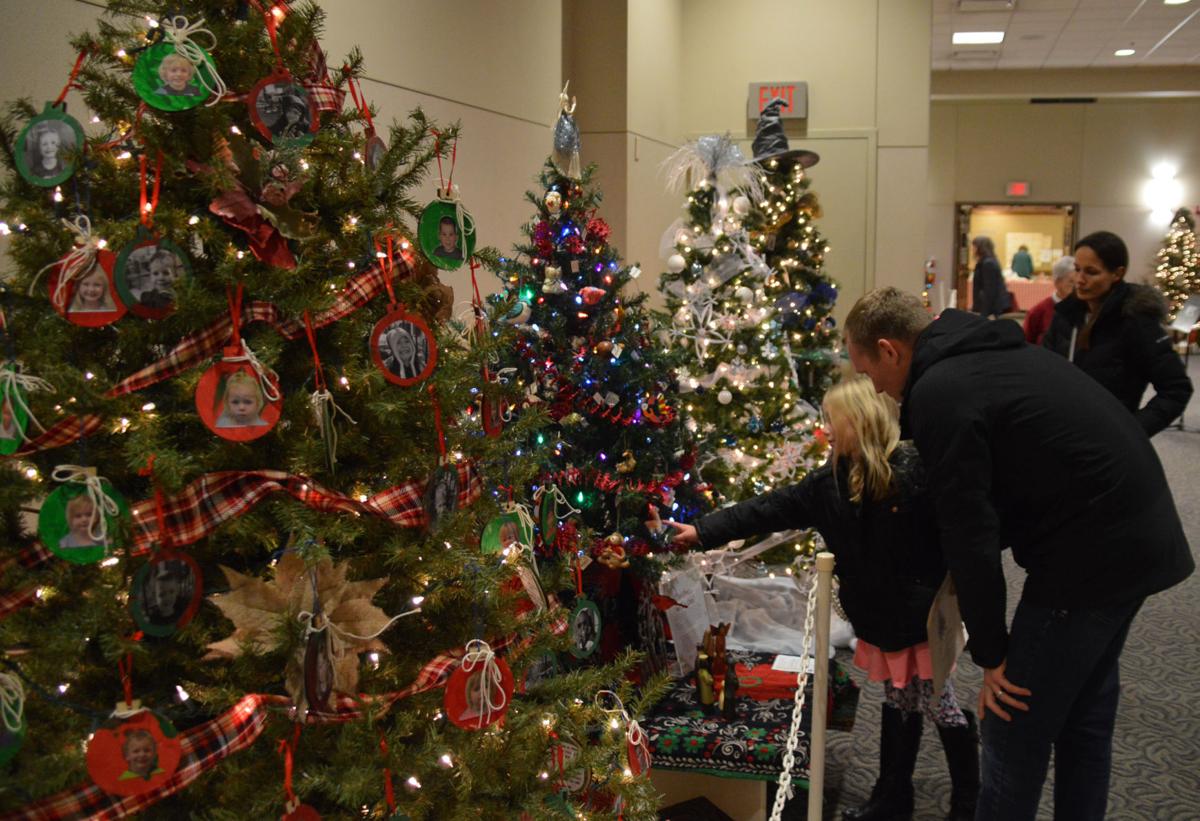 The Heritage League will host its 49th annual Holiday of Trees on Thursday, Dec. 2, and Friday, Dec. 3, at accessible Westminster Presbyterian Church, 2110 Sheridan Blvd. (26th and South streets).
Event hours are Dec. 2 from 10 a.m. to 8 p.m., and Dec. 3 from 10 a.m. to 7 p.m. On Dec. 3, the raffle will take place and food service will close at 6:30 p.m.
The COVID-19 protocol for masking and spacing on these days will be as announced by the local health department. Admission price remains at $1 per person. Tickets may be purchased at the door or from Heritage League members.
Proceeds from this year's ticket sales will go to the Friendship Home of Lincoln. Friendship Home supports, shelters and advocates for victims of domestic violence and their children. Advocates work with each victim to assess current risk and determine options and resources.
Friendship Home also offers short-term mental health and substance abuse counseling if the initial assessment indicates it is needed. For more information, go to Friendshiphome.org or call 402-437-9302. Friendship Home is a 501(c)(3) corporation, and donations are tax deductible.
Holiday of Trees will display up to 20 beautiful trees decorated by community members and organizations, including the Friendship Home. The Holiday of Trees also features music by local musicians, Santa Claus from 5-7 p.m. each day, Mrs. Claus throughout the day, expanded Attic Treasures, a pantry of homemade food items, a raffle of several items and a café.
In September 1973, Heritage League's charter member, Cec Cather, presented the Holiday of Trees idea as a fundraiser for local charities. The first Holiday of Trees took place in November of the same year with 10 decorated trees and a bake sale. The event raised $1,000, which was donated to the newly opened Burn Center at St. Elizabeth Hospital. This tradition has continued for 48 years, and over $350,000 has been donated to local organizations.
The Heritage League Women's Club was organized in 1966 and is affiliated with the General Federation of Women's Clubs (GFWC). The Heritage League was organized for charitable and educational purposes and is a 501(c)(3) organization. The club meets on Tuesdays for general meetings with featured programs and has special interest groups that include Bridge, Books, and Home & Away. For more information, visit Heritage League's Facebook page.