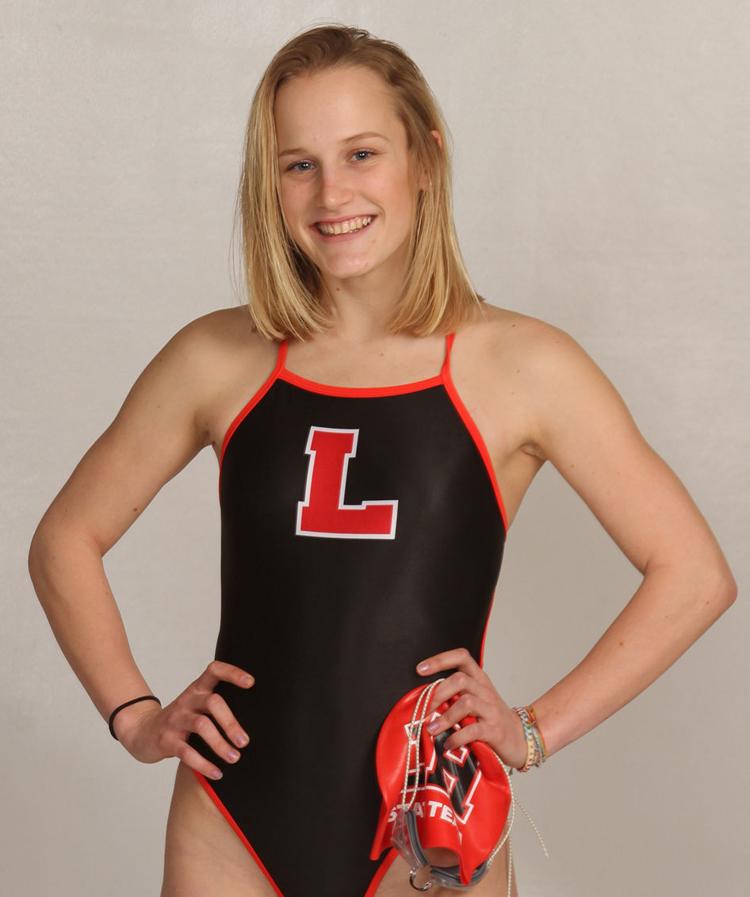 Focus is a big part of Colleen Arnold's life.
After the first two periods of her school day at Lincoln High, she's off to the Lincoln Public Schools Science Focus Program, aka Zoo School, where core classes account for the rest of her school day.
Then it's back to Lincoln High, where her focus shifts to athletics. Currently, the senior student-athlete is working with her swimming teammates to improve on two school-record times set last year.
History repeated
With all personnel returning intact to both the 200-meter freestyle and 200-meter medley relays, Arnold is optimistic that history can be written again this season.
"We set the new school records at the conference meet last season and rewrote them by improving our times at the state meet," said Arnold, recapping the historic season. "It was a great year, and we have everyone back who swam on those relays."
Attributes such as "commitment, leadership and competitive spirit" were used by Lincoln High assistant swim coach and science teacher Sharill Luedtke in nominating the team leader for the Carmel Sheppard Spirit Award presented by the Girls and Women in Sports and Fitness committee.
The GWSF committee concurred. GWSF will honor the leading Link during a recognition banquet Wednesday evening at The Champions Club.
Late bloomer
Arnold has made great strides in a short time period. Four years ago, the encouragement of a friend persuaded Arnold to test the waters during her freshman year at Lincoln High.
"I was looking for some sort of off-season training between cross country and track seasons," the Lincoln High senior reflected.
Brimming with confidence and unbridled enthusiasm, Arnold tasted some early success. She embraced the team concept and joined the Woods Park team to compete in the Lincoln Parks and Recreation summer swim league. As her times dropped, her enthusiasm soared.
"She moved into a competitive club, which propelled her into being state-ranked," said Luedtke, one of her high school coaches. Focused on making the Lincoln High team her top priority, she racked up varsity letters as she lowered her times.
Steeped in tradition
The storied history of Lincoln High underscores the achievements of the two record-setting relay teams, Luedtke noted. "With Lincoln High being the oldest school (established in 1871), and having a rich history of incredible swimmers, our school records are very hard to beat," Luedtke said.
Emily Smith, Johanna Schubert and Arnold swim on both record-setting relays. Nella Maynard joins them on the 200 medley relay. Katie Smith swims on the 200 freestyle relay, which placed sixth at the state meet last season.
The 200-meter freestyle relay swam a school-best 1:40.76 and trimmed more than three seconds off the school record of 1:44.03 set in 2003. The record-setting medley relay recorded a 1:53.50 last season, erasing the school standard of 1:57.77 set in 1985.
Arnold also earned two varsity letters in cross country and has accumulated three in track and field, contributing to a state meet-qualifying 4x800 meter relay team last spring.
A gifted student, Arnold carries a weighted 4.35 GPA and is considering swimming at the college level. She said Nebraska Wesleyan University and Midland University are probably her top-two finalists.