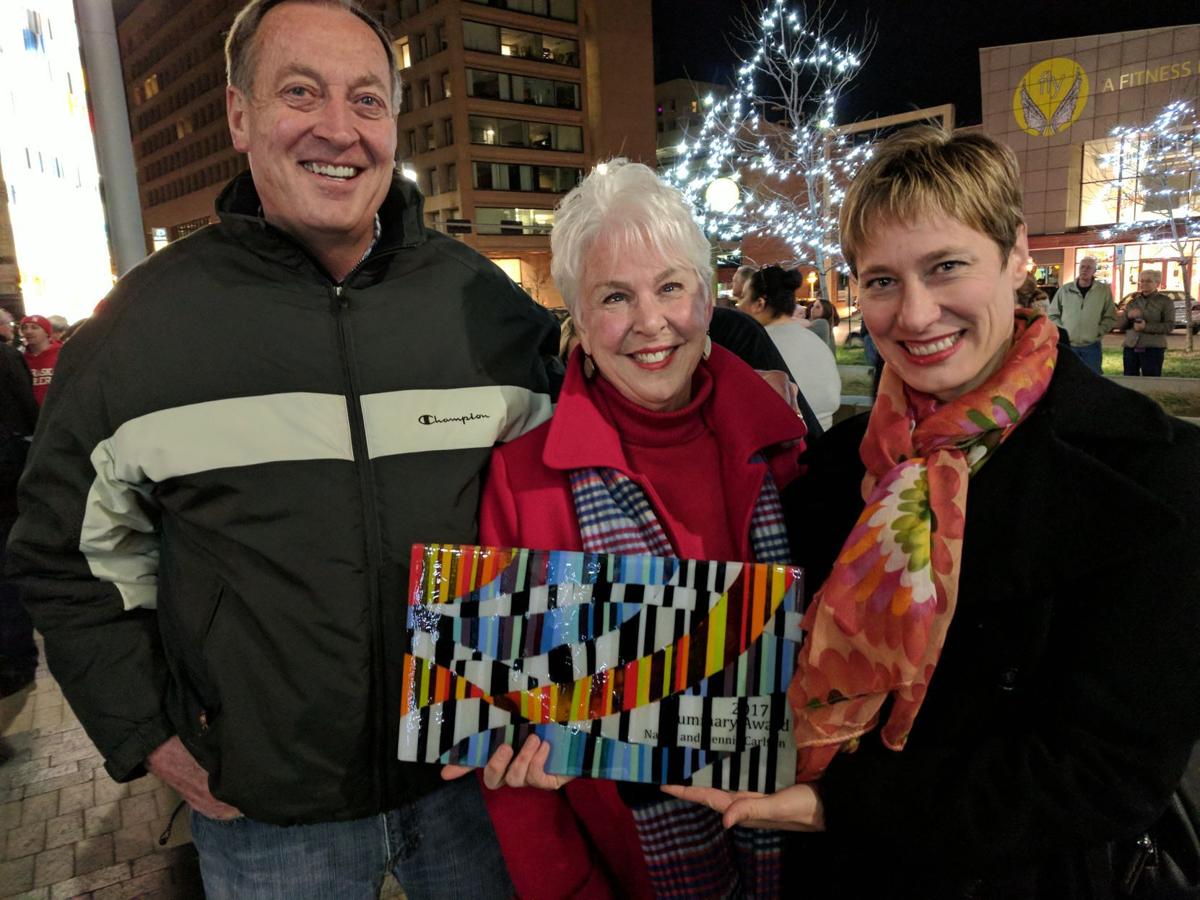 Hot chocolate, cookies, some singing, and celebrating people who have made an impact on Lincoln -- all on a mild winter evening under a full moon. The only thing missing was a light, fluffy snow to make the evening perfect for the Lincoln Winter Lights Festival.
Residents of Lincoln gathered at Tower Square at 12th and P streets downtown Dec. 1 to welcome winter, listen to and sing along with Igesia De La Comunidad choir and the Pius X High School aCaFellas, and shout out a cheer as Mayor Chris Beutler recognized Nancy and Dennis Carlson as the 2017 recipients of the Lincoln Luminary Award.
You have free articles remaining.
"Dennis and Nancy light the way for others in Lincoln with their kindness, generosity, thoughtfulness, care and concern," noted Beutler. "They are always the first to lend a helping hand and to think about ways to help those with the fewest resources."
The Carlsons have contributed to Lincoln in a number of ways, including helping at their church, sharing a meal with those in need and being instrumental in initiating Nebraska's effort to make positive changes in Whiteclay, Nebraska.
The Winter Lights Festival is a joint effort of the City of Lincoln's Parks Department, Mayor's office, Downtown Lincoln Association, Leadership Lincoln and the Lincoln Parks Foundation. The event started with the dedication and lighting of Ascent, the tower in the plaza, and has been established as an annual event to celebrate the season and recognize those who demonstrate the luminescence of Ascent through their actions and values.