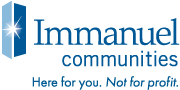 "When two or three are gathered in My name, I am there in the midst of them."
With the coronavirus pandemic causing a health directive that includes restricting the size of public gatherings, the common Bible verse above, found in Matthew 18:20, takes on an added meaning, mused the Rev. David Kingsborough, pastor at Yankee Hill Village, 33rd and Yankee Hill Road.
We can all use a little humor during these unsettling, unprecedented times. As the clergyman prepares his Thanksgiving message for the 120 folks who call the retirement community home, the challenges caused by the novel coronavirus create modifications, but the message of the Good News remains the same, said Pastor Kingsborough.
"The message for our Thanksgiving community service will be one filled with hope, grace and forgiveness," said Kingsborough, who joined the Yankee Hill Village staff last year. "The presence of the coronavirus has created changes in how we can hold our in-person services, exercise classes and activities (10-person limit), but the message of our care and service toward our residents remains the same."
Yankee Hill Village's mission is "Christ-Centered Service to Seniors, Each other and the Community," which Kingsborough says staff members strive to live daily.
Kingsborough makes it a point to visit with residents one on one for support or just to share a story and visit, in addition to offering support to staff and family members as the community deals with these unique times. Interestingly, even during COVID-19, people move to Yankee Hill Village to be part of a wider family, meet new friends and have that extra support for personal cares they may need.
Virtual services soon
In this era of social distancing and in response to the pandemic, Kingsborough said one of the changes at Yankee Hill Village will be the production of "virtual services," which residents may view online in the comfort and safety of their own apartments.
"It's in the process of being established and will be complemented by our take-home devotions," he said.
Virtual services will become a key component of the weekly spiritual schedule at Yankee Hill Village, which also includes:
• Weekly in-person worship services in the retirement community chapel, welcoming and openly accepting, at 1:30 p.m. each Sunday;
• A monthly service of life, a time of reflection to remember residents who passed away in the previous month;
• A weekly Bible study, on Tuesdays;
• And, a weekly coffee devoted to spiritual reflection.
Pastoral family
Kingsborough, 33, is an ELCA (Evangelical Lutheran Churches of America) ordained pastor who moved to Lincoln with his clergy wife, Pastor Jessica Kingsborough, in the fall of 2019. Jessica Kingsborough is an associate pastor at Southwood Lutheran Church, located at 4301 Wilderness Hills Blvd., not far from Yankee Hill Village.
The Kingsboroughs were married in 2014 and moved to Lincoln from Nescopeck, Pennsylvania. Pastor David served a church in Berwick, Pennsylvania, a borough located near Wilkes-Barre. He expressed his appreciation for being warmly accepted by residents and staff at Yankee Hill Village (formerly Clark Jeary Retirement Community).
"It's been an incredible opportunity that has far exceeded my expectations," he said. "It's exciting to be a part of the residents' faith journey."
Yankee Hill Village is part of the Immanuel Communities family; it welcomes all faiths and backgrounds, and supports individuals in their spiritual journeys. Immanuel Communities' pastors are active and integrated members of the retirement communities, leading Bible studies, community worship and educational activities. Immanuel Communities have a rich Christian heritage; spiritual support and nourishment are a vital part of the Immanuel lifestyle.
For more information about Yankee Hill Village, 8401 S. 33rd St., call 402-489-0331.