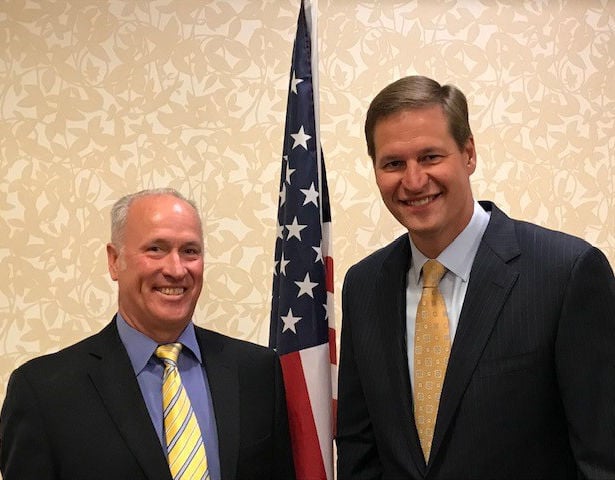 Trev Alberts was an All-American. He was named the Big Eight Defensive Player of the Year, the Big Eight Male Athlete of the Year and the Football News Defensive Player of the Year. He played in a national championship football game his senior year on an undefeated Husker team. His Nebraska jersey No. 34 was retired.
He was the fifth overall draft pick in the 1994 NFL draft and played three seasons with the Indianapolis Colts before an early retirement due to injuries. He went into sports broadcasting with CNN and ESPN and became a columnist, and also did color commentary for NFL broadcasts and provided more commentary for CBS on SEC football games.
He and his wife Angela lived contently in Georgia in the Atlanta area and were raising three children. What would possess someone with so much success in all his strides to undertake a challenge so far away and do something he knew very little about – becoming the athletic director at the University of Nebraska Omaha – a program that was nearly bankrupt and had gone through 17 different directors over a 30-year span? The only thing familiar was Nebraska.
"When we got to UNO in 2009, and me not knowing what I know now, it was very interesting with what I thought was a benefit of not having any experience. And people were saying, 'Trev doesn't have any experience, and if there's any time we need a very experienced administrator, it's now," Alberts said to Executive Club members this past Monday at their weekly luncheon at the Hilton Garden Inn in the Haymarket district of downtown Lincoln. "They were saying this was a typical UNO move. We're going to have somebody with no experience fix this thing."
With 17 different ADs in 30 years, Alberts said that meant 17 different visions of leadership that didn't work before he arrived. He said he knew immediately about how deep the financial issues were and shared with his wife, "We're in trouble." He said that didn't exactly sit well with his wife, who grew up in Indiana, now living in Nebraska.
"I'm not saying she was upset about this idea of the job in Omaha, but she was wondering, 'Why are we doing this?'"
"It was not her idea to move to Nebraska. We were living in Marietta, Georgia, and we had 11 wonderful years and were ingrained in the schools and our church and had some great friends," Alberts shared. "When we got to Omaha, my son was in sixth grade and now he's graduated from West Point and he's at Fort Stewart and is engaged to be married at 23 years old. Time moves quickly."
Alberts said the job of broadcasting, being gone from Wednesday through Sunday during the week and not being able to see his kids grow up and play sports, motivated him to take the job in Omaha.
In those early years of understanding and deciding what steps to take to move UNO Athletics forward in 2009 and help fix the financial woes, Alberts looked toward the community of Omaha and its leaders for help. Part of that leadership came from the top.
"I decided to ask for a meeting with Warren Buffett, and what was surprising to me is that he took the meeting," Alberts said. "He spent about an hour with me, encouraging me, and said I should talk to Walter Scott. Eventually I went to him and he put a small committee together, and we spent 16 months figuring out a plan."
Alberts said the decision from the committee was that UNO could no longer continue to go down the same path. Instead of athletics and academics being at odds with each other, they needed to work together, and athletics needed to integrate into the campus.
"We decided to change course and use UNO Athletics as a tool to help solve the problems," Alberts said. "We needed a unified vision."
Part of that unified vision included the move to Division 1 sports and entering the Summit League Conference.
"Division 1 is all about self-generating revenue," Alberts said. "The power of a Division 1 plan is very real. We needed to find a portfolio of sports to get into to make it work."
And Alberts said that decision to go to Division 1 in 2011 did not come lightly. Because of the expense and the financial losses of the football program, that made it easier to eliminate football.
"But wrestling was different," he said. "That was difficult."
What did that mean to the bottom dollar? Alberts said since 2011 when they made the commitment to change, "$106 million has come our way."
Alberts has made the hard decisions to make the needed changes to UNO Athletics, and in 2014 he was named vice chancellor of Athletics. He has revealed his leadership. And he has some mentors he likes to credit for that.
"In my life, I've had two tremendous leaders. My dad is a tremendous leader of our family, and I also consider Tom Osborne an incredible leader," Alberts said. "The problem is, nobody stacks up to Tom Osborne or my dad."
Nice tribute the day after Father's Day.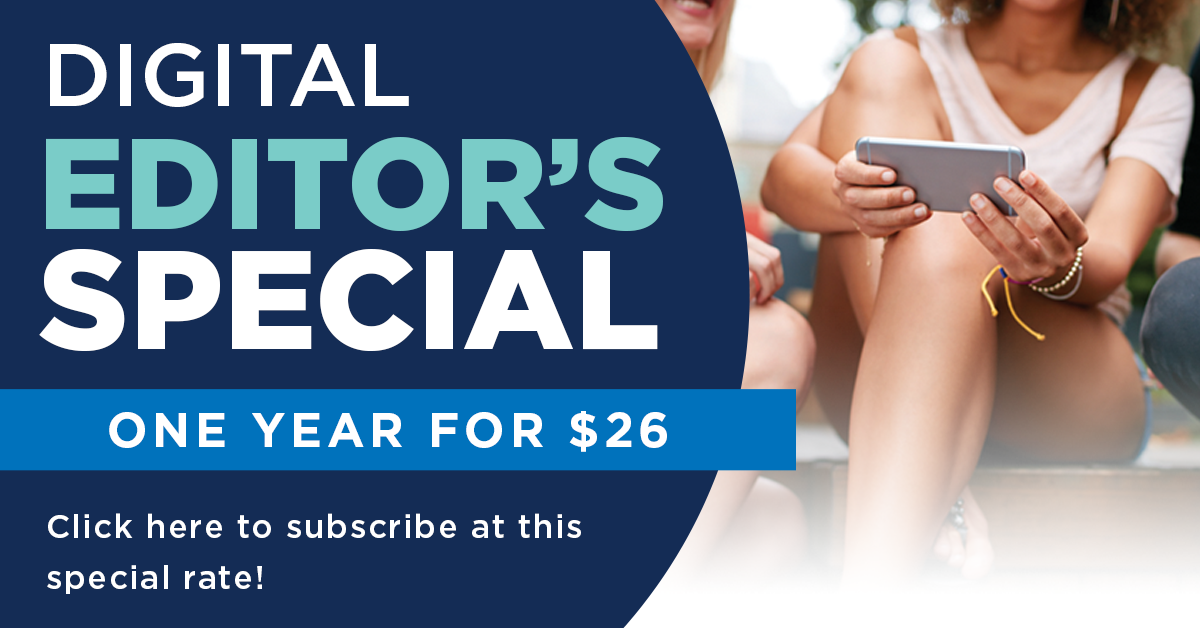 The author, Tim Brusnahan, is program chair for the Lincoln Executive Club and employed by Marco.