Comedian Matt Geiler is next in TADA Theater's Comedy Cabaret Series today, May 8, with shows at 7 and 8 p.m. on TADA Theater's Showcase Stage…
Members of the Wyuka Historical Foundation and community supporters planted trees at Wyuka Cemetery on April 30 to celebrate Arbor Day.
The FCLT Brass will present a concert livestreamed from Christ United Methodist Church on the FCLT Brass Facebook page Sunday, May 16 at 3 p.m. 
The public is invited to a concert performance by the Hayseed Cowboys from 7-10:30 p.m. today, May 8, at VFW Post 3606, located at 3340 West A St.
Boy Scouts Troop 55 will host a Blessing Box and Little Free Library public dedication Thursday, May 13, from 6:30-7:30 p.m. at Willard Commun…
Glenn Korff Distinguished Undergraduate and Graduate Artist/Scholar honors were awarded as part of the UNL Glenn Korff School of Music Honors …
The Heritage League of Lincoln recently awarded $300 each to Lincoln Public Schools for Middle School Summer Music Camps and to the Lincoln Mu…
All three University of Nebraska State Museum locations will participate in the Blue Star Museums program for 2021.
The dreaded COVID-19 pandemic created delays, and business changes meant that decisions had to be made, yet the determination of Lincoln's Rot…
Thanks to my Mother, I grew up in the realm of inclusion, curiosity, a sense of wonder and the belief that every person of every color was wel…
University of Nebraska-Lincoln Glenn Korff School of Music's India Enter has been awarded the Presser Scholarship given by the Presser Foundation.
Larissa Myers, a Lincoln East High School senior who has played violin and piano for 15 years and trombone for nine years, is among three winn…
Eighteen Lincoln-area students are among 65 graduating seniors who will be honored as Chancellor's Scholars at the University of Nebraska-Linc…
Sponsored by Sunrise Optimists and Neighborhood Extra
Three Lincoln students were winners among students from across Nebraska who competed in the 22nd annual Letters About Literature competition.
Circa 1973 a popular book called "Small is Beautiful" made a splash. That title, and its subtext "A study of economics as if people mattered" …
A record total of 455 local charities have registered for Lincoln's 10th annual giving day, scheduled for Tuesday, May 25. Coordinated by the …
In the past year, local Rotary clubs in Nebraska and western Iowa have focused on local food distribution to meet the ever-growing need to fee…
To celebrate National Bike Month in May, the City of Lincoln invites area cyclists to start pedaling to help Lincoln continue its streak as Na…
It all started because the Prescott Area Neighborhood Association Board thought the Easter egg hunt wouldn't be wise in 2021 due to the COVID-…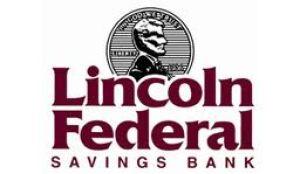 Lincoln Federal Savings Bank

Tabitha Health Care Services
Super Bird Saturday will return to the Spring Creek Prairie Audubon Center near Denton on Saturday, May 22, from 8:30 a.m. to noon in celebrat…
Some questions were answered last Saturday at Memorial Stadium, and others were not. But it is the first week in May, and that means it's 19 w…
The Lincoln-Lancaster County Health Department will present the free online environmental health program, "Hazardous Waste – What Is It and Wh…
The Aging Partners Fitness Center, 555 S. Ninth St., is now open to the public from 8 a.m. to 4 p.m. weekdays on an appointment-only basis.
Mothers … we all have one. Each Mother is unique in personality and style of Motherhood. No universal job description exists for these women; …
Nebraska State Association of Parliamentarians will host its annual workshop, "Standing Rules and Policies: Investigating the Details," virtua…