The Cuban Missile Crisis band will be featured in a concert livestreamed from Vine Congregational Church through the Capital Jazz Society's Fa…
Postage stamp collectors will find dealers, exhibits and other activities at a public stamp show, LINPEX 2021, sponsored by the Lincoln Stamp …
Most adults have seen the iconic movie "Jaws" during their lifetime. At one point during the movie, Quint, the shark hunter, reveals that he w…
The League of Women Voters of Lincoln-Lancaster County will bring the program "Can't Trust It: Race, Policing, the Prison Industrical Complex"…
I went outside this morning to hear the most glorious sound in February: birds singing! It is my favorite sound in late winter and perhaps of …
"The Show Must Go On" has been a running theme for the Lincoln Midwest Ballet Company's 2020 production of "The Nutcracker."
The Noyes Art Gallery at 119 S. Ninth St. will open its March Focus show with diverse work by eight artists from 6-8 p.m. Friday, March 5.
During a busy lunch break between pulling fiber-optic cable and finishing a splice case on a frigid Nebraska day, ALLO Manager Brent Sexton an…
The Parkinson's Foundation will host a virtual program, "Beyond the Diagnosis: Managing Changing Symptoms," at 4 p.m. Tuesday, March 30, to he…
The General Federation of Women's Clubs (GFWC) in Washington D.C. highlighted an array of holiday activities held by some of the many women's …
The Rev. Dr. Clay Lein was called to be the priest at Church of the Holy Trinity, 6001 A St., on May 1, 2020, having no idea he would not be l…
World Day of Prayer, sponsored by Church Women United of Lincoln, will take place Friday, March 5, but will be a little different this year.
CHI Health Priority Care and Quick Care clinics are offering free blood pressure checks to the community because many people have delayed heal…
The University of Nebraska State Museum-Morrill Hall recently partnered with the Malone Community Center to provide free museum passes to stud…
Summer learning will be more important than ever this year. Bright Lights camps provide a way for elementary and middle school students to max…
Two students from Lincoln have been named to the president's list at Bryan College of Health Sciences.
Sponsored by Sunrise Optimists and Neighborhood Extra
Lincoln Southwest High School senior Kate Dilsaver should be a great fit for the women's basketball program at Fort Hays State University. She…
A team of students from Marilyn Moore Middle School won virtual regional competition Feb. 6 for the 2021 National Science Bowl (NSB) and will …
Basketball Coach Ryan Psota uses a number of superlatives to describe Alexis Markowski, calling the Lincoln Pius X High School senior "a domin…

Tabitha Health Care Services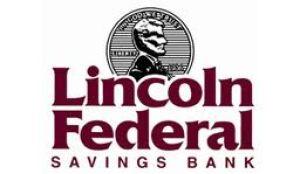 Lincoln Federal Savings Bank
You can excuse John Baylor for wearing sunglasses on a cloudy day this winter. The voice of Nebraska volleyball wholly believes the future is …
The Derek Molacek Quartet will be featured in a concert livestreamed from Vine Congregational Church through the Capital Jazz Society's Facebo…
The Black History Month Choral Celebration, featuring the University Singers at the University of Nebraska-Lincoln's Glenn Korff School of Mus…
Many people have a skewed vision of what most real estate agents are and how they work. A lot of folks view Realtors in the same category as t…
Paddywhack will present a livestreamed concert at 7 p.m. Thursday, Feb. 25, from Vine Congregational Church. There will be no in-person audience.
Lincoln's Symphony Orchestra will present Ann Chang Plays Mozart at 7:30 p.m. Friday, Feb. 26.