Peterson Park has 10 newly refinished pickleball courts with people waiting to play when the weather is nice.
The Lincoln Senior Men's Golf League's June 14 Fun Day at Pioneers Golf Course utilized a Best Ball format for the front nine and a Shamble fo…
Karla Jensen of Nebraska Wesleyan University will present "Mindfulness" via Zoom as part of the Lincoln Parkinson's Disease Support Group meet…
"Tails and Tales" is the theme for the Summer Reading Challenge offered by Lincoln City Libraries (LCL).
Vic Saltzman developed an appreciation for Mexican cuisine in the late 1980s during his years as a chef at Chi-Chi's Mexican Restaurant in Lincoln.
Lincoln Southwest is among 13 high schools selected to perform on the main stage at the International Thespian Festival (ITF) June 22-25 in an…
Star City Area Parliamentarians will meet at 7 p.m. Monday, June 28, at Scooter's Coffee, 84th and Van Dorn streets.
The Lincoln G.O.L.D. (Girls Organization for Leadership and Development) scholarship program was created to recognize high school seniors who …
Every weekday morning, around 7 a.m. – some come a little earlier, some come a smidge later – a small group of women from my senior community …
A webinar will focus on "The 7 Steps to Take in the Face of Dementia" during the next Caregiver Education Group meeting via Zoom on Tuesday, J…
"Hold my hand Grandma," my 5-year-old granddaughter said, "and you will see my dream with me."
Apparently it takes a worldwide pandemic to slow down the activity of Bill Moos, who has met countless numbers of Nebraskans since becoming th…
Lancaster County 4-H has named Jen and Jesse Metcalf of Lincoln as co-winners of the June Heart of 4-H Award in recognition of outstanding vol…
The Lincoln Arts Festival is about much more than just art – it's about all of the arts, including music, theater, dancing, film and poetry, a…
Adults age 21 and over can enjoy craft beers and live music by the AM/FM band Saturday, June 26, at the first Brews at the Zoo event since 201…
Several streets in the Haymarket area are closed from 9 a.m. Friday, June 18 through 9 p.m. Sunday, June 20 for the Lincoln Arts Festival.
An "out of this world" collection of new work landed at the Noyes Art Gallery, 119 S. Ninth St., at its Third Friday show June 18.

Tabitha Health Care Services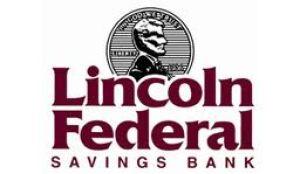 Lincoln Federal Savings Bank
A free TEDxLincoln talk on Humane Consumption will take place from 5-7 p.m. Friday, June 25, at the Antelope Park Bandshell, 1630 Memorial Drive.
On Thursday, July 1, 16 college-age cross country bicyclists will arrive in Lincoln at First Mennonite Church, 7300 Holdrege St.
Home is our escape, refuge, and a place to gather. Now, more than ever in the last 100 years, home defines our every day. We design our homes …
As local pandemic conditions continue to improve, on Monday, June 21, the Spring Creek Prairie Audubon Center near Denton will return to regul…
Spring Creek Prairie Audubon Center (SCPAC) near Denton will receive a $117,421 grant from the Nebraska Environmental Trust (NET) for the seco…
The Calvert Recreation Center invites parents, guardians and their preschool-age children to learn about the Little Sprouts Preschool program …
Citizens For Improved Transit (CFIT) will host a fundraising cookout at Super Saver, 27th and Pine Lake Road, from 10 a.m.-2 p.m. today, June 19.