"Create, discover and learn though the power of play."
With a deadline of Oct. 1, Humanities Nebraska is again accepting grant applications from Nebraska museums, historic sites and other cultural …
It's time to think spring. Fall is the time to plant tulips, daffodils, crocus and other spring flowering bulbs. Use these early bloomers to w…
CHI Health is helping combat student anxiety and depression by providing 3,000 free books, "A New Norm," to area elementary and middle schools…
A total of 124 Lincoln Senior Men's Golf League members enjoyed great weather and course conditions Sept. 14 at Crooked Creek golf course for …
Lincoln Friends of Chamber Music will meet the coronavirus challenge by opening its 56th season with three Zoom concerts that recall the origi…
The University of Nebraska-Lincoln Glenn Korff School of Music is partnering with the Lied Center for Performing Arts to present two performan…
Graduate students from the University of Nebraska-Lincoln's Glenn Korff School of Music (GKSOM) will celebrate Beethoven's 250th birthday with…
The Nebraska Water Environment Association and Water Environment Federation will host a screening of the film "Brave Blue World" through a vir…
ServeNebraska and Gov. Pete Ricketts have named Downtown Lincoln Rotary Club #14 "Volunteer Group of the Year" as part of the Step Forward Awards.
The South of Downtown Community Development Organization (SDCDO) will host a week-long jamboree called "Civic Sidewalk Series: Census, Art, Vo…
A Virtual Art Auction to benefit LUX Center for the Arts programs opens Friday, Sept. 25 at noon at www.luxcenter.org/artauction2020.
Lincoln Community Playhouse will bring back its production of "Erma Bombeck: At Wit's End" Sept. 25-27, and Oct. 2-4. Performances are at 7:30…
We have been experiencing a supply and demand imbalance in our housing market.
Tabitha, a senior care provider, offers a variety of support groups in Lincoln and Lancaster County.
Runza restaurants will host the third annual Runza Feeds the Need fundraiser Tuesday, Sept. 22. Ten percent of sales from all Lincoln location…
The Arts for the Soul Music & Fine Arts Series will present the Bach Aria Soloists, a free, online-only concert, on the Arts for the Soul …
As schools across the country including colleges struggle with COVID-19 cases, there is a local case study in a large school district with no …
The Lincoln Education Association-Retired (LEA-R) and Union Bank have awarded four $1,000 scholarships to education majors who will student te…

Tabitha Health Care Services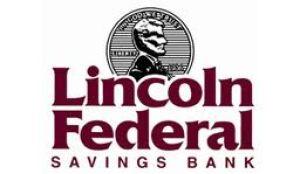 Lincoln Federal Savings Bank
The most unique year in the nearly 20-year history of The Landing, an Immanuel Community, has brought out the best in its 160 residents and th…
The Trendwood multi-level home with a tuck-under garage is similar to many homes in this neighborhood. Built in 1967, it's a combination of mo…
IN-PERSON EVENTS AT CHURCHES
Lincoln City Libraries reminds residents that it offers many programs and services to help keep families safe during the pandemic. A library c…
Alan Kuzma, who works with the Dementia Society of America, will present a webinar titled "The 7 Steps to Take in the Face of Dementia" during…
The Cooper Foundation Board of Trustees awarded the fifth cycle of Rapid Response COVID-19 grants at the August board meeting to address the c…
First National Bank of Omaha (FNBO) has awarded $895,000 in workforce stability grants to 63 organizations in Nebraska, Colorado, Illinois, Ka…