After a one-year absence, the Scott Middle School Make a Difference Fair is back today through Friday, May 14, albeit in a slightly different format.
To better serve animals in the community like kittens Bea and Arthur, who came to the Capital Humane Society in need of care after being place…
Mark your calendars -- the Lincoln Community Foundation's Give to Lincoln Day (G2LD) is on Tuesday, May 25, this year. This is the 10th annive…
Lincoln Animal Ambassadors (LAA) helps people and their pets in Lancaster County through an income-based pet food bank and low-cost spay/neute…
Noyes Art Gallery will open its May focus show Friday, May 7, from 6-8 p.m. with work by seven gallery members and new artists.
Former Oakland Raiders Owner Al Davis was well known for the phrase, "Just win, baby."
LUX Center for the Arts invites everyone to celebrate spring and Mother's Day at Mayfest on Saturday, May 8, from noon-3 p.m.
The Lincoln Tennis Buddies program will begin its outdoor season Saturday, May 8, from 9:30-10:30 a.m. at Woods Tennis Center. New athletes an…
HopeSpoke inspires healthy futures for children and their families through behavioral and mental health services. During the last fiscal year,…
Sponsored by Sunrise Optimists and Neighborhood Extra
I go into a lot of homes and meet a lot of people of all ages. Over the years, I've noticed some similarities, albeit generalizations, about t…
It's remarkable the difference one year makes, but at this time last year, the Ashland event had to be postponed due to the COVID-19 pandemic.
The COVID-19 pandemic and the resulting economic recession have negatively affected the mental health of many, creating new barriers for peopl…
The East Campus Community Organization (ECCO) Neighborhood Spring Clean-up will take place today, May 1, from 9 a.m. to 1 p.m. at American Lut…
On Tuesday, May 4, the Nacho Ride will begin its 15th year.
While making plans during COVID-19 has been challenging for all of us, you can still depend on some things. Spring will eventually arrive, Mot…
The South of Downtown Community Development Organization (SDCDO) will host Party at the Polls, a non-partisan, outdoor, socially distanced eve…
Rat Pack Jazz will be featured in a concert livestreamed from Vine Congregational Church through the Capital Jazz Society's Facebook page at 8…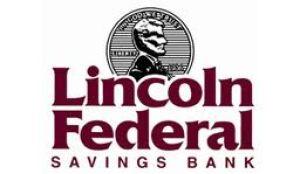 Lincoln Federal Savings Bank

Tabitha Health Care Services
My real estate partner, Kim Soucie, and I have experienced a phenomenon lately. A few years ago, we saw people moving predominantly for jobs. …
The Great Plains Trails Network (GPTN) invites everyone to celebrate National Bike Month in May by participating in the annual Tour de Lincoln…
The League of Women Voters of Lincoln-Lancaster County will bring the program "Together One Lincoln" via Zoom at noon Thursday, May 6.
The Veterans of Foreign Wars Harris-Fraley Post 131 in Lincoln has named local winners of this year's public service awards.
Doug Keller of Lincoln used his 8-iron to ace the 136-yard hole No. 5 at Iron Horse Golf Course in Ashland on April 26.
The Ron and Barb Suing family of Lancaster County has been named the Multigenerational Award winner in a new statewide awards program that hon…
The Veterans of Foreign Wars Harris-Fraley Post 131 in Lincoln has named local winners of this year's Smart/Maher VFW National Citizenship Edu…