Seven-year totals for the holiday lights recycling effort are 64,000 pounds collected, yielding $22,000.
Get your chocolate fix with delectable delights at the 34th annual Chocolate Lover's Fantasy from 7 p.m.-9:30 p.m. Friday, Feb. 7 at the Gradu…
February is all about the heart -- not just because of Valentine's Day, but because it's Heart Health Month as well.
The sixth annual "Pancakes for PCAN" benefit, which raises awareness and funds to support local families who have a child diagnosed with cance…
To support HopeSpoke's mission of inspiring healthy futures for children and families through comprehensive behavioral and mental health servi…
The Lincoln Parks and Recreation Department invites families to register now for summer day camps that begin in May and Pioneers Park Nature C…
VFW Auxiliary Harris Fraley #131 offers the annual Young American Creative Patriotic Art Contest.
Nickolas Birdsley and Hatin Ido from Lincoln are among 10 Nebraskans who will share $56,000 in renewable Reaching Your Potential scholarships …
Prime Time will return to Lincoln this semester to seven different locations, with three locations being bilingual in English and Spanish. The…
Sponsored by Sunrise Optimists and Neighborhood Extra
Join University of Nebraska-Lincoln Glenn Korff School of Music soprano Jamie Reimer and friends for "Vacation with Friends," a cure to the mi…
Lincoln Duplicate Bridge Club
Lincoln Friends of Chamber Music will present Imani Winds (imaniwinds.com) in concert at 7:30 p.m. Saturday, Feb. 8 in the Johnny Carson Theat…
The Nebraska Jazz Orchestra will present a "Learning from the Master" concert featuring guest artist Joey Gulizia, electronic wind instrument,…
One of the major steps to purchasing a home is the inspection process. It can often be filled with tension and anxiety on the part of both the…
Souper Bowl of Caring is celebrating 30 years of giving. Since 1990, groups in Lincoln and across the nation have tackled hunger during the we…
I saw the end of the world. And it's spectacular! No doomsday sage needed. Ushuaia, Argentina bills itself as "El Fin Del Mundo." It's the wor…
Lincoln Parks and Recreation Department will offer adult softball, youth volleyball and youth flag football leagues this spring.

Tabitha Health Care Services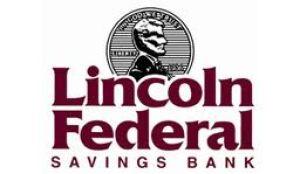 Lincoln Federal Savings Bank
The Caregiver Education Group and St. Paul United Methodist Church sponsor meetings for caregivers on the fourth Tuesday of each month at 1:30…
Lincoln City Libraries reminds everyone that Friday, Jan. 31 is the deadline to record reading times for the Beanstack Winter Reading Challeng…
The public is invited to a Parkinson's Support Group meeting Sunday, Jan. 26, from 2-4 p.m. in the Sheridan Room at Madonna Rehabilitation Hos…
First-Plymouth Congregational Church, 20th and D streets, will offer a new three-week series titled "How the Romans Understood Christianity" l…
Lincoln Repair Cafe fixes things for free, keeping them out of the landfill and making them last longer.
Antibody imbalance fails to impede hitter's aspirations
Julie Obear's competitive spirit is a force to contend with, not only on the tennis court but in life.