As the weather gets colder, HopeSpoke is asking for financial donations from the Lincoln community to provide warm coats, stocking hats and gl…
Thanks to the foresight of generous donors, Lincoln Community Foundation made grants in November of nearly $1.1 million to 160 nonprofit organ…
The League of Women Voters of Lincoln-Lancaster County Lunch and Learn will focus on "Women's Suffrage" Thursday, Dec. 3, at noon via the Zoom…
This year has been one to remember. A global pandemic has affected all our lives, and we are left searching for every ounce of good amidst all…
In June 2020, the Board of Trustees of the Community Health Endowment of Lincoln (CHE) established a Resiliency Fund to support the community'…
Dr. Bob Rauner, Lincoln physician, has been honored for his many contributions to the health and wellness of the Lincoln community.
Founded in 1994, the Mourning Hope Grief Center companions children, adults and families before and after the death of loved ones. Now located…
People's City Mission will present a special edition of the Starry Nights Christmas tree festival, "Walk Through the Trees," Nov. 25, 27, 28 a…
Girls Scouts Spirit of Nebraska is hosting an item drive to benefit Voices of Hope today, Nov. 21, from 2-4 p.m. in the parking lot at First-P…
Self-described Christmas enthusiast and Nebraska Hall of Fame author Bess Streeter Aldrich wrote so many Christmas stories that she put togeth…
The 10th annual Waverly Community Library's Holiday Tour of Homes will go virtual for 2020. The online tour will feature the 54 decorated home…
The 48th annual Holiday of Trees, sponsored by The Heritage League Women's Club, will be a virtual event Dec. 9-30 to ensure public safety dur…
The Community Crops Hudson community garden at 14th and Hudson streets in southwest Lincoln has a new 8- by 8-foot wooden shed for storing gar…
In Lincoln, night arrives quickly this time of year. As the sky darkens around 5 p.m., warm light shines from within the old brick house on th…
"When two or three are gathered in My name, I am there in the midst of them."
To properly ring in the holiday season, Abendmusik will present one of its all-time favorite annual concert traditions. "Handel's Messiah: A V…
Lincoln City Libraries (LCL) invites everyone to participate in the Read Woke Challenge through Jan. 31. The purpose of the challenge is to en…
The Lincoln Senior Men's Golf League's Oct. 21 Mixer Fun Day at the Pioneers Golf Course had a smaller field of 67 golfers on a cool day, but …
Jenn McKee of Lincoln reached for her 8-iron, hit her tee shot and watched the ball sail and roll into the 125-yard hole No. 11 on Thursday, N…
Sponsored by Sunrise Optimists and Neighborhood Extra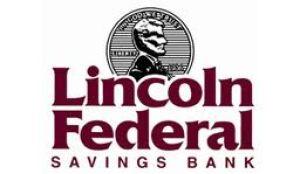 Lincoln Federal Savings Bank

Tabitha Health Care Services
Woods Charitable Fund's Board of Directors approved grants in its fall grant cycle totaling $540,000 to 19 tax-exempt organizations at its Nov…
Six years ago, I thought about retiring … and did … for two weeks.
The feeling among the 42 members of the Lincoln East Rotary Club is unanimous: The world could use a few more men like Steve Grosserode.
As the surge in coronavirus cases across the country increases to record levels, so does the level of infection in Nebraska. And, Lincoln-Lanc…
You can help families in need this holiday season by dropping off unwrapped gifts for a toy drive for City Impact's Gifts of Love program thro…
Lancaster County 4-H has named Jodi Gabel of Lincoln as winner of the November Heart of 4-H Award in recognition of outstanding volunteer service.