VFW Harris-Fraley Post 131 and its Auxiliary have named Andreas E. Huscher, an 11th-grade student at East High School, winner of the 2019-2020…
In December, Noyes Art Gallery, 119 S. Ninth St., will host multiple events. In addition to First Friday, Focus Gallery artists will hold a Se…
Woods Charitable Fund, a private grant-making foundation, announces the retirement of Board Chair Donna W. Woods and the elections of a new bo…
First-Plymouth Church will offer an Advent service of meditation and ancient music at 7 p.m. Sunday, Dec. 8, at First-Plymouth Congregational …
The Harris Fraley Veterans of Foreign Wars Post 131 and its Auxiliary have announced that Tristen Christopher Boehle, a seventh-grader at Malc…
The annual Cathedral of the Risen Christ Craft Show is today, Dec. 7, from 9 a.m. to 4 p.m. at Cathedral School, 37th and Sheridan Boulevard.
The Lincoln Haymarket Development Corporation will once again host Breakfast with Santa on Saturday, Dec. 14, from 8 to 11 a.m. in the Atrium …
A Lincoln High School freshman has been awarded a $1,000 scholarship from U-Stop after winning its Zoo Stop Doodles contest.
The Capitol City Ford & Mustang Club (CCFMC) presented a $7,225 donation to St. Gianna Women's Homes Nov. 21.
Working side by side with volunteers across Lincoln, Thrivent members successfully completed a 2019 Faith Build and will dedicate the new home…
You can help the Lincoln Junior Stars hockey team give back to the Lincoln community through Hat Trick for Holidays. The Junior Stars will be …
As all of The Cat House's furry residents watch the snow start to fall and our volunteers do their best to cater to every feline whim, we want…
Lincoln Animal Ambassadors (LAA) announced this week that it received grants of $1,000 each from Walmart Giving at South 27th Street (2500 Jam…
The P.A.W.S. (Pet Adoption Watch Service) page appears the first Saturday of each month in the Neighborhood Extra section and is brought to yo…
We are in the busy holiday season, with so much to do, including holiday shopping. Let Coalition for Pet Protection (CPP) be part of your gift…
The 34th annual Bud Light championship field was dominated by bowlers age 30 and under on Nov. 24 at Sun Valley Lanes.
The Community Health Endowment (CHE) will host a Community Conversation with Kim Russel, president and CEO of Bryan Health, at 10:30 a.m. Wedn…
Lincoln 21st Century Lions Club is collecting used eyeglasses and hearing aids.
This year's holiday season seems a bit more dull than previous ones – there is much going on in the world and the feeling of good cheer, mutua…

Tabitha Health Care Services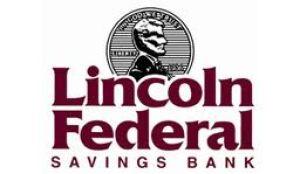 Lincoln Federal Savings Bank
TeamMates representatives delivered Christmas tree ornaments made by mentors and their mentees to Whitehall Mansion on Dec. 3.
The Jarana Band will present a Holiday Cultural Concert at 6 p.m. Sunday, Dec. 8, in the Scarlet room at the Graduate Hotel, 141 N. Ninth St.
Sponsored by Sunrise Optimists and Neighborhood Extra
Lincoln Choral Artists will continue to celebrate its 40th season with a holiday concert, "Simply Christmas," at 7:30 p.m. Thursday, Dec. 12, …
A "Celebrate Christmas" concert, which is a joint collaboration of 20 Missouri Synod Lutheran churches, will begin at 6 p.m. Sunday, Dec. 8 at…
Lincoln Duplicate Bridge Club