Rotary International has named Downtown Lincoln Rotary Club #14 recipient of the 2019-2020 Rotary Citation with Platinum distinction—the highe…
The Arts for the Soul Music & Fine Arts Series will present Sing from the Heart, a free, virtual concert event, on Friday, Oct. 30 at 7 p.m.
Mark Sunderman, director of rehabilitation services at Eastmont, will present a webinar titled "Winter Safety" during the next Caregiver Educa…
"The Gingers and Tonics" will give a cabaret performance Oct. 24-25 at the Lincoln Community Playhouse, 2500 S. 56th St. Performances are at 7…
Nebraska's young change-makers have until Nov. 10 to apply for scholarships, grants and more through The Prudential Spirit of Community Awards.
The Department of Agricultural Leadership, Education and Communication (ALEC) at the University of Nebraska-Lincoln is hosting a food drive fo…
Sunday, Oct. 18 marks the 48th annual meeting of the Near South Neighborhood Association (NSNA), which will be conducted via Zoom due to safet…
Thirty years ago, the Near South Neighborhood Association (NSNA) and Ed Zimmer, Lincoln's recently retired historic preservation planner, emba…
I enjoy an occasional bike ride, especially with my new toy, an e-bike, which makes me feel like I can always make it home again, no matter th…
After being blown around the course the previous Monday at the Pines in Valley, the Lincoln Senior Men's Golf League was hoping for a respite …
The YMCA of Lincoln is inviting people to take part in a free six-week challenge to reenergize their spirit, mind and body. Because the COVID-…
When you drive by 56th Street and Pioneers Boulevard, you might notice a few changes on the northwest corner. The Lexington Assisted Living ad…
When COVID-19 struck in early spring, the Lincoln Arts Council knew the 42nd annual Mayor's Arts Awards was in jeopardy. As LAC's marquee cele…
Voices of Hope will host the 26th annual Shop to Stop Family Violence Week Sunday, Oct. 18 through Saturday, Oct. 24.
The YMCA of Lincoln is hosting a one-of-a-kind Team Triathlon to benefit the Association's annual Strong Kids campaign. The Team Triathlon inc…
Sponsored by Sunrise Optimists and Neighborhood Extra
The 11th annual "Stuff the Bus" for the Food Bank of Lincoln, sponsored Oct. 8 by Immanuel Community: The Landing at Williamsburg Village in p…
It's 1 a.m., and you are startled awake by an odd noise; and then another one. Now you're wide awake, hiding under the covers, willing this ni…
First United Methodist Church, located at 14410 Folkstone St. in Waverly, will host a Drive-Through BBQ Sunday, Oct. 25 from 5-7 p.m.
Great Plains Sertoma presented its 2020 Regional Service to Mankind Award to Marilyn Mecham on Sept. 26. She was selected from several candida…

Tabitha Health Care Services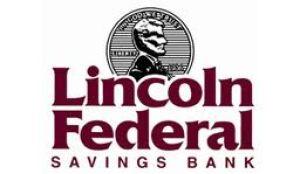 Lincoln Federal Savings Bank
It started with a $500 humanitarian project to purchase two sinks for a pediatric ward at a Zambian hospital.
IN-PERSON EVENTS AT CHURCHES
Lutheran Family Services has received a $3 million gift to establish the Coyner and Donna Smith Diversity Scholarship Fund. The fund will help…
Matt Talbot Kitchen and Outreach invites the community to be part of a new Huskers Helping the Homeless celebration. Instead of hosting the ev…
Alyssa Schwinck of Lincoln was named one of 16 Girl Scouts from Nebraska to earn the Gold Award, the highest achievement in Girl Scouting. Gol…
The Lincoln 21st Century Lions Club's Hoopla fundraiser will take place today, Oct. 10, from 10 a.m. to 2 p.m. at the MiddleCross Church parki…