The final act in the 29th season of Jazz in June is set for Tuesday, July 7 with a performance by Mesonjixx, a trio led by soul-jazz artist Ma…
Lincoln club traveled to central Nebraska each year since 1968
The Sowers Club Car Show, postponed May 31 due to COVID-19 concerns, will not be rescheduled for later this year and has been moved to the 202…
In the wake of COVID-19, Lincoln Animal Ambassadors has made changes to its programs and its annual Wine & Howl fundraiser. The latter has…
It's the Fourth of July weekend, and that means fireworks. Many cats become anxious this time of year, and The Cat House (TCH) encourages you …
Many think all they have to do is put a sign in the yard and find a buyer. Done.
Gallery 9, at 124 S. Ninth St., will present "Quarantini Creativity," featuring new works by Mark Entzminger (turned wood), Jan Fox (encaustic…
The Cooper Foundation Board of Trustees awarded the third cycle of Rapid Response COVID-19 grants at the June board meeting to address the cri…
"NOW," an exhibition of work by students from the School of Art, Art History and Design at the University of Nebraska-Lincoln, will open Frida…
Grace Lutheran Church, located at 11640 A St. in Walton, Nebraska, will dedicate a newly constructed addition Sunday, July 12. Services will b…
Community Services Fund of Nebraska has announced the addition of two new member agencies for the 2020 campaign, giving employees more choices…
For the eighth consecutive year, Lincoln's Sunken Gardens, located on the southwest corner of 27th and D streets, will host Art in the Garden,…
Humanities Nebraska (HN) has introduced a new letter-exchange program called "Dear Stranger." Originally conceived by Oregon Humanities, "Dear…
Dr. Deborah Turner -- a member of the League of Women Voters of Nebraska, which is headquartered in Lincoln -- was elected president of the Le…
Since Sept. 25, 1942, the Nebraska State Historical Society Foundation has financially supported the state agency History Nebraska (HN), which…
Grilling, lounging by the water, watching fireworks into the night -- no matter how you celebrate Independence Day, the Nebraska Department of…
Collective Impact Lincoln, a partnership to lift up the city's core neighborhoods to empower resident-led positive change, extended its reach …

Tabitha Health Care Services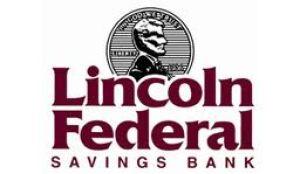 Lincoln Federal Savings Bank
Due to the COVID-19 virus and the complications it presents for large gatherings, the annual Star City BaconFest event, which had been resched…
Six neighborhood friends got together on a Saturday afternoon to put on a lemonade stand complete with cookies, brownies, homemade art, stress…
The Lincoln Municipal Band will give its annual summer concerts on Sunday evenings throughout the month of August. The concerts will be held f…
In the age of Twitter, texting and emojis, there's stilll a place for good handwriting. Just ask three Lincolnites, who earned honorable menti…
Lancaster County 4-H has named Grace Kim of Lincoln as winner of the June Heart of 4-H Award in recognition of outstanding volunteer service.
Noyes Art Gallery will open a new First Friday art show with a mix of eight current and new artists July 3 from 6-9 p.m. 
The Heritage League recently presented the Lincoln Music Teachers Association with a $5,000 check for the benefit of its Music Outreach Progra…