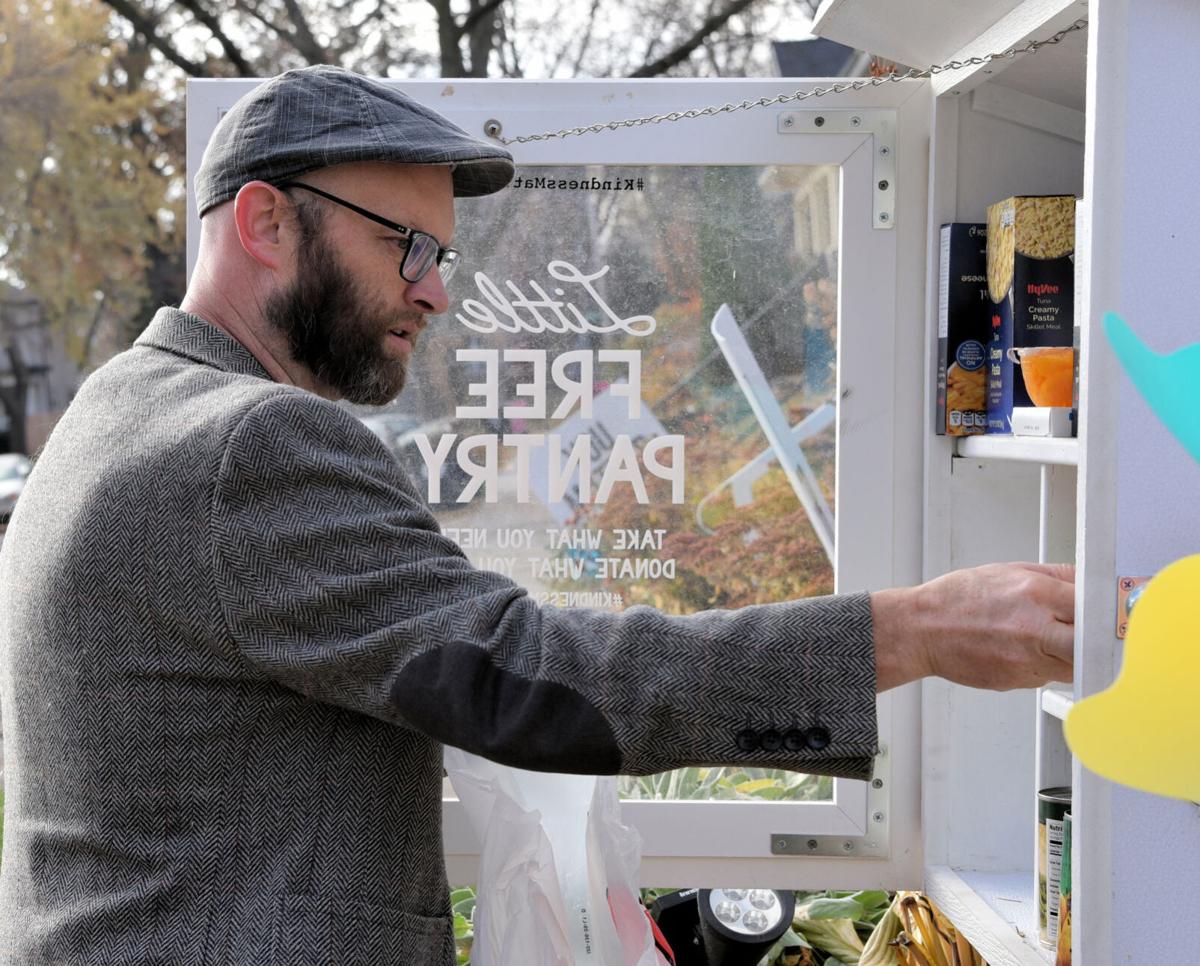 Last fall, Michael Reinmiller was casually watching CBS "Sunday Morning" until it showed a piece about helping the poor that grabbed his attention. Somewhere in Minnesota, a woman had adapted the Little Free Library concept into a food pantry, available to anyone who needed help at any time, day or night – and it was anonymous.
It was a "cool idea" that got him thinking.
Thoughts turned into action, and on Dec. 23, 2019, Reinmiller erected the Little Free Pantry in front of his Near South home in Lincoln at 26th and Garfield streets. It was a family endeavor – his father-in-law, Jim Falk, a craftsman, built the pantry. Michael provided labor, legwork and passion. His wife, Melanie, a talented artist, provided the style and good ideas. Their toddler son, Jack, did what he does best – providing joy, wonderment and plenty of "big boy" help to his dad and grandpa.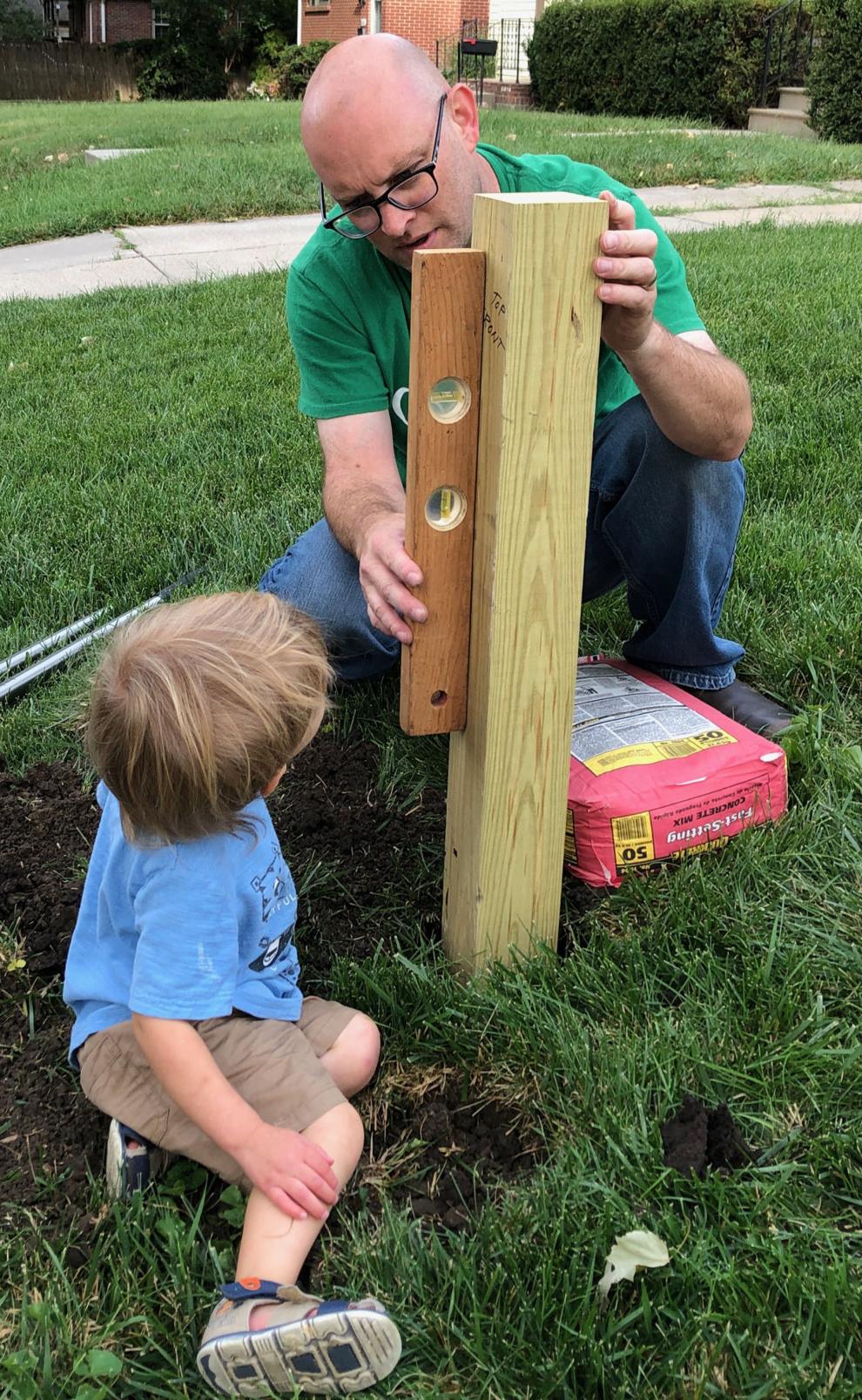 Reinmiller had no idea whether it would take off and be of value, but it did and it is. The first day, he tweeted that the Little Free Pantry was open and available. Within 24 hours, some items had been taken and new items were added. Solar lights were installed on Dec. 26 so it could be easily used at night. To date, the only rules have been "Take what you need, donate if you can, and don't put in any hateful rhetoric."
"There are a ton of rentals in my area," said Reinmiller. "I remembered being a renter when there were a lot of months where you'd open the kitchen cupboard doors and it echoed. Melanie and I are doing well now, so we decided to put this up and see what happened. Suddenly there were all these footprints in the snow [by the pantry]. And it just kind of picked up and up and up. Then the pandemic hit, and it's been busy ever since."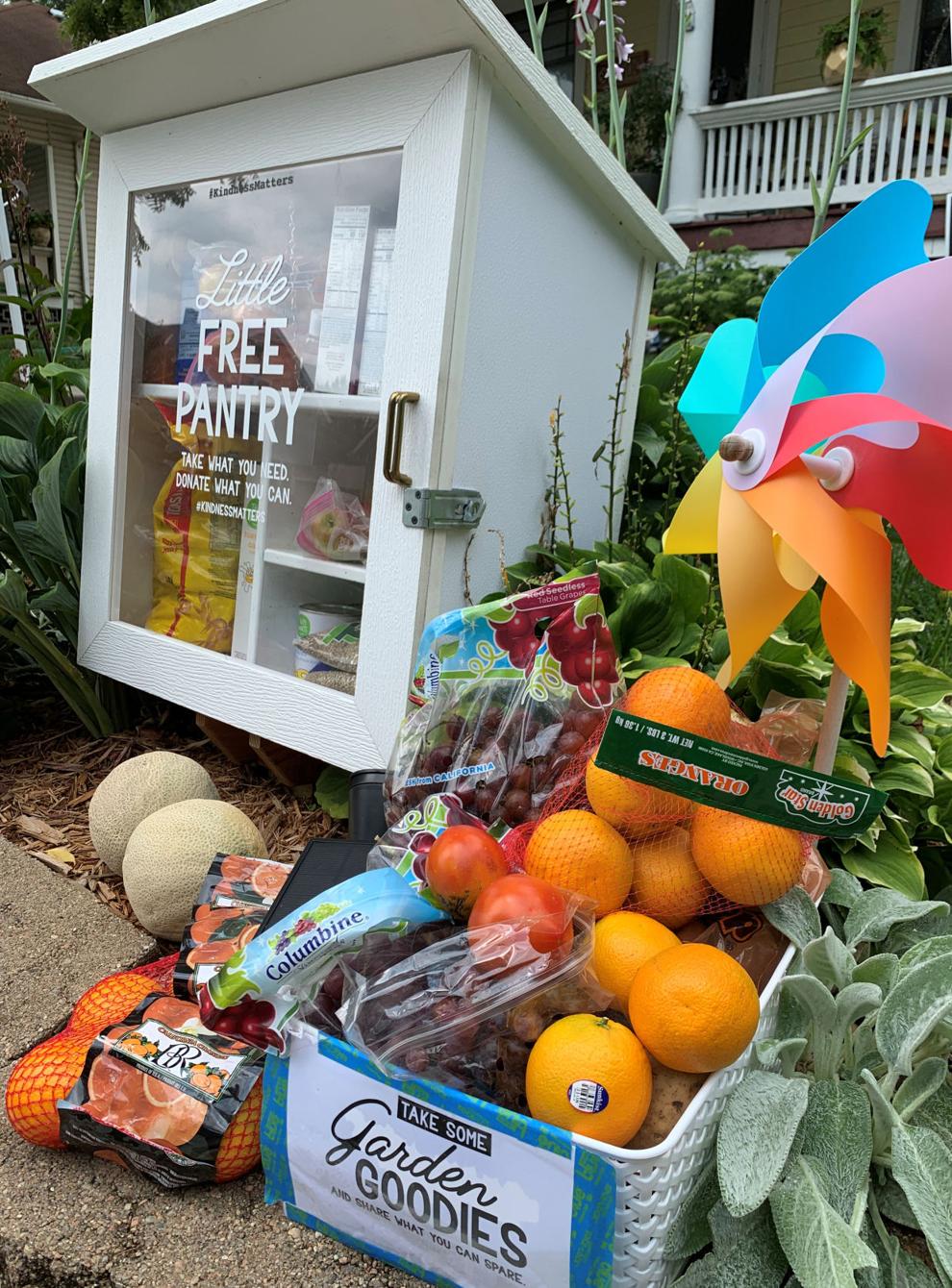 Emptied and restocked often
Many days, the Little Free Pantry is completely emptied and emptied again the same day after restocking. That was doubly true during the Thanksgiving holiday – emptied and restocked several times a day. Bittersweet.
Not being a man of unlimited means, Reinmiller's network of friends and church family (and some folks he doesn't even know) have helped keep it stocked. He received a Community Learning Center/Civic Nebraska mini-grant. He's been handed checks and cash. Food is dropped off. There's a Go Fund Me page set up on Facebook, too.
"Every time there's $50 in the fund, I order cereal from Amazon," Reinmiller said. "A while ago, I ordered $300 in feminine hygiene products, and it was gone in two weeks. Unbelievable!"
When Reinmiller contacted the UNMC College of Dentistry about toothpaste and toothbrushes, it literally filled the back of his pickup truck, and he's been back for more. He restocks with three toothbrushes and tubes of toothpaste each day, sometimes twice a day now that he's working from home.
"It's good for my step counter," he said with a laugh. Again, bittersweet.
This year, the Reinmiller-Falk team has helped some concerned Lincolnites put Little Free Pantries in their neighborhoods (and others have done it on their own). The pantry model they use costs $425. Michael helps with the installation, but he insists that the homeowner calls the Diggers Hotline number. He doesn't want any surprises.
Melanie has created the Little Free Pantries LNK NE page on Facebook. There, you can find the locations for 17 known pantries in the city; two more are coming soon. Now that temperatures are much colder, there's also a reminder on the page about stocking pantry shelves only with items that won't freeze and burst open, or otherwise can survive the cold.
Mixed emotions
Reinmiller's experience with the Little Free Pantry has presented him with mixed emotions.
"I'll be really proud to be able to tell Jack in 10 years that his grandpa and dad did this during a pandemic to help people," he said.
At the same time, he feels guilty because he's sitting in a heated house with a refrigerator full of food.
"So, I'm all over the map," he shared. "Some mornings when Jack and I go out, I'll have him carry a box of cereal. The other day, as we were putting it in the pantry, he looked right at me and said, 'Helping people.' That made me tear up."
The sense of community that has grown around the Reinmiller pantry is something he wasn't expecting. It's become a co-op. He sees people pull up in a car or on a bike, take what they need and wave a thank-you as they leave.
"Soon, a neighbor comes across the street and loads in five boxes of cereal," Reinmiller said. "Or the neighbor next to me puts in candy bars because everyone needs chocolate now and then. Or I'll get a text from a neighbor telling me someone just emptied the pantry, and I should go fill it. It's amazing!"
Visitors' situations run the gamut
His sense is that those who visit the pantry run the gamut from the homeless to families in between paychecks. "One lady stopped by and told me she just lost her job at UNL, and this is keeping money in her account so that she can pay her rent," he said.
Reinmiller's volunteer spirit does not begin and end with Little Free Pantries. He's a staunch supporter of people in need, formerly serving on the Board of Directors for Fresh Start, working on a backpack program with Matt Talbot Kitchen & Outreach, serving meals at shelters, mentoring youth and more.
In November, he received the 2020 Volunteer of the Year Award from the Lincoln Homeless Coalition.
He'd like to see double the number of Little Free Pantries in the coming year, but he knows it's a matter of resources, accessibility, time and commitment. He's delighted to provide ideas and guidance to anyone who's interested. Reinmiller can be reached through the Facebook page or at avdude@me.com.
"I lay in bed at night and often can't sleep. That happens a lot since the pandemic," he said. "Then I'll hear a car door opening and shutting, which is kind of cool – lying there thinking somebody's getting what they need."
PHOTOS: LINCOLN'S PANDEMIC SCENE
Finals week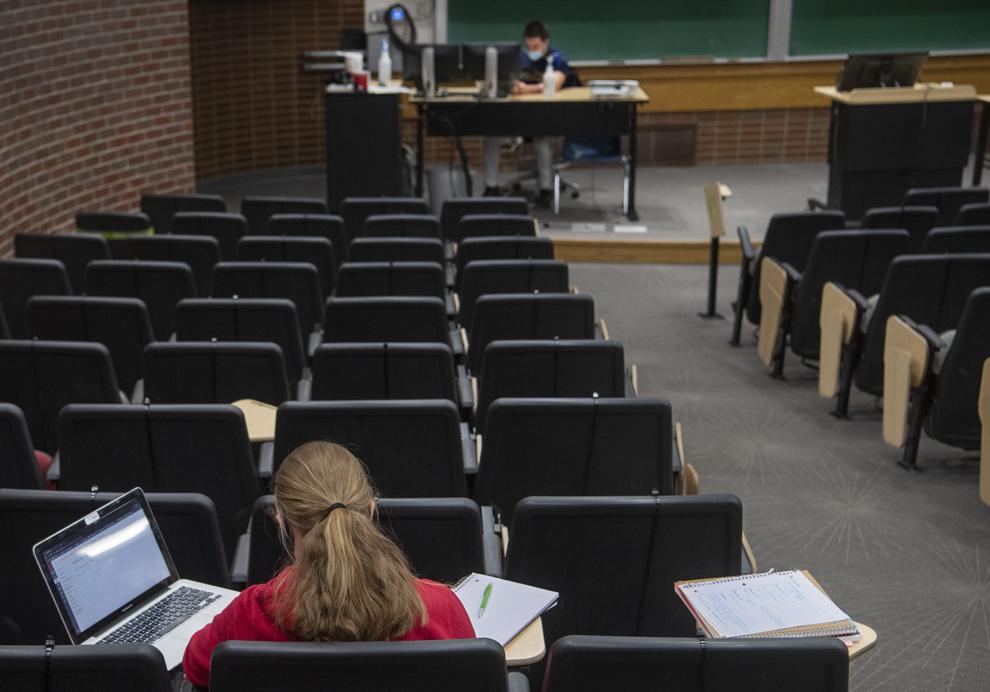 Co-teaching
City Council distancing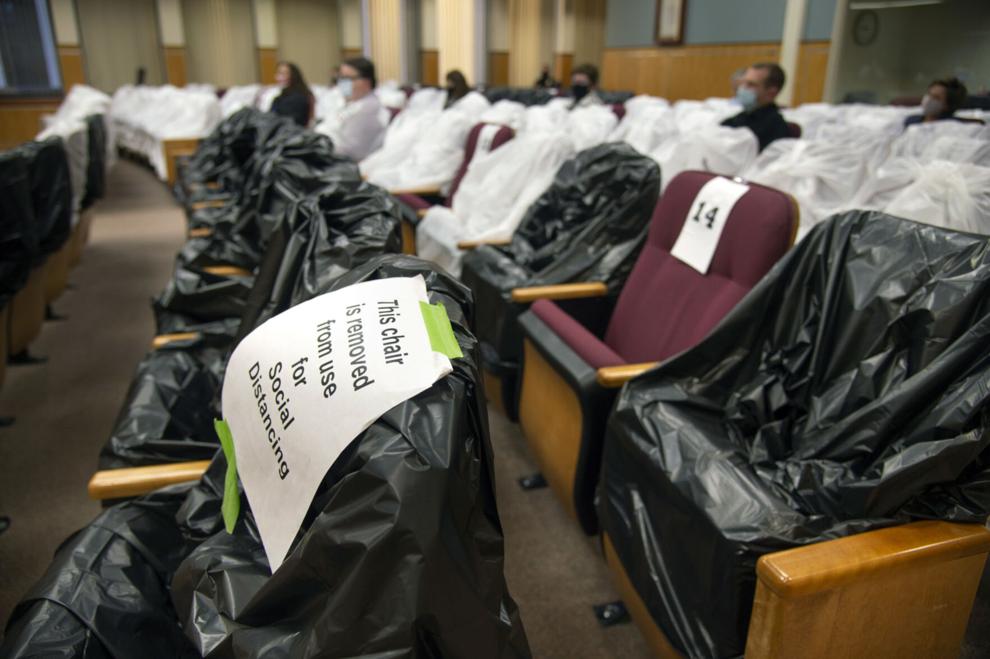 Gameday empty Saturday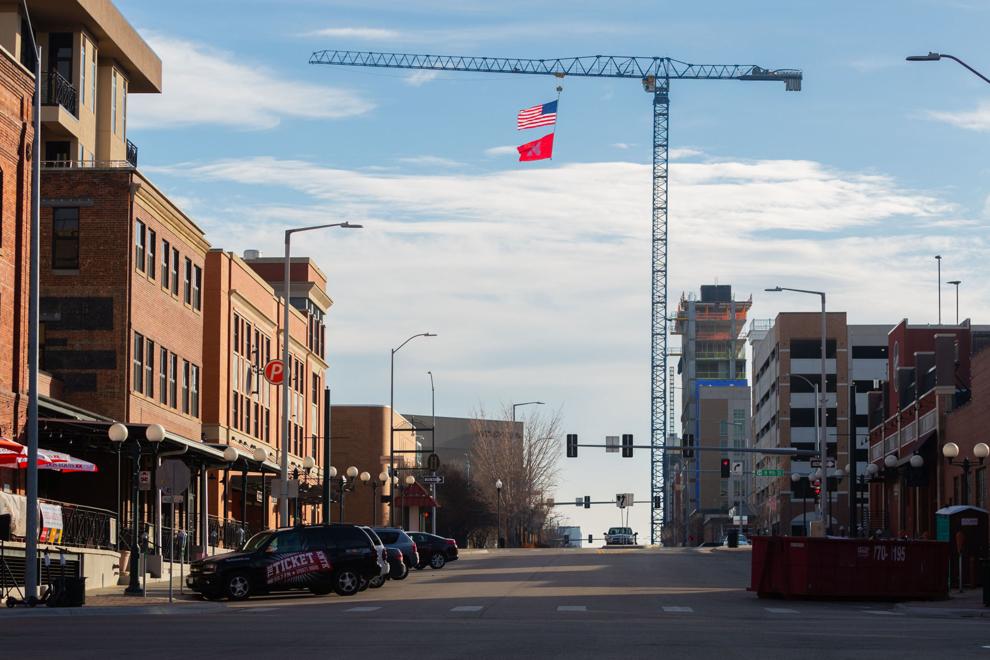 Thank you Bryan West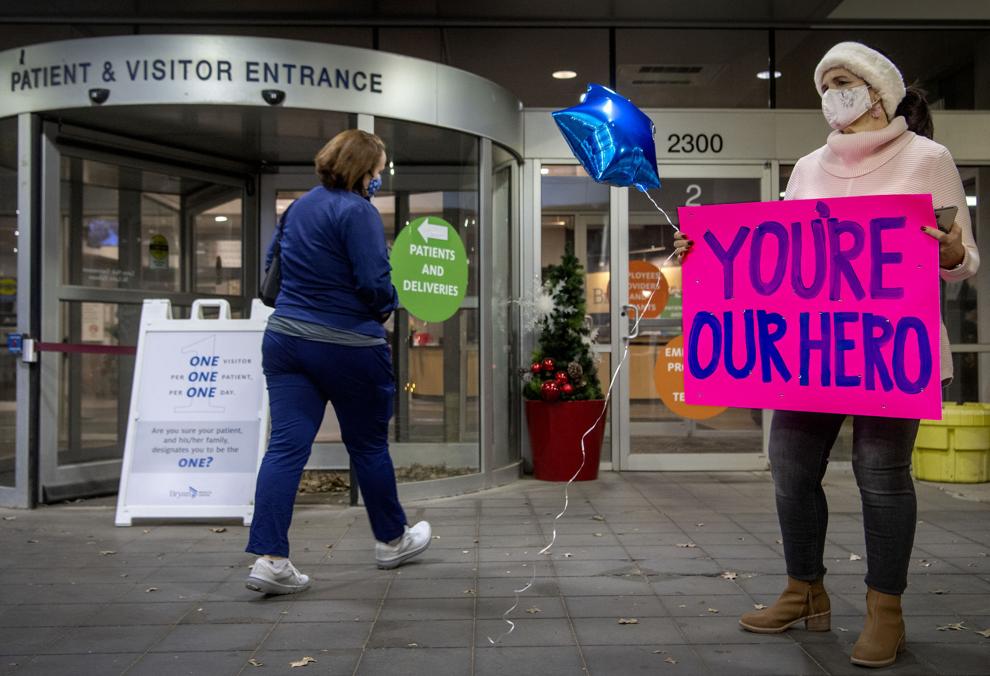 No fans allowed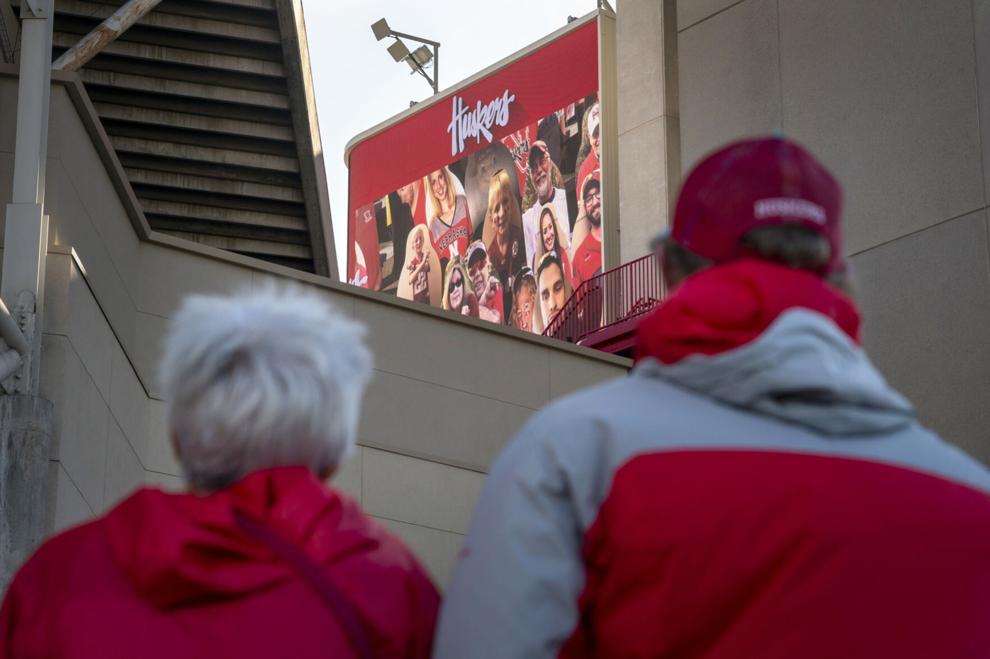 Husker cutouts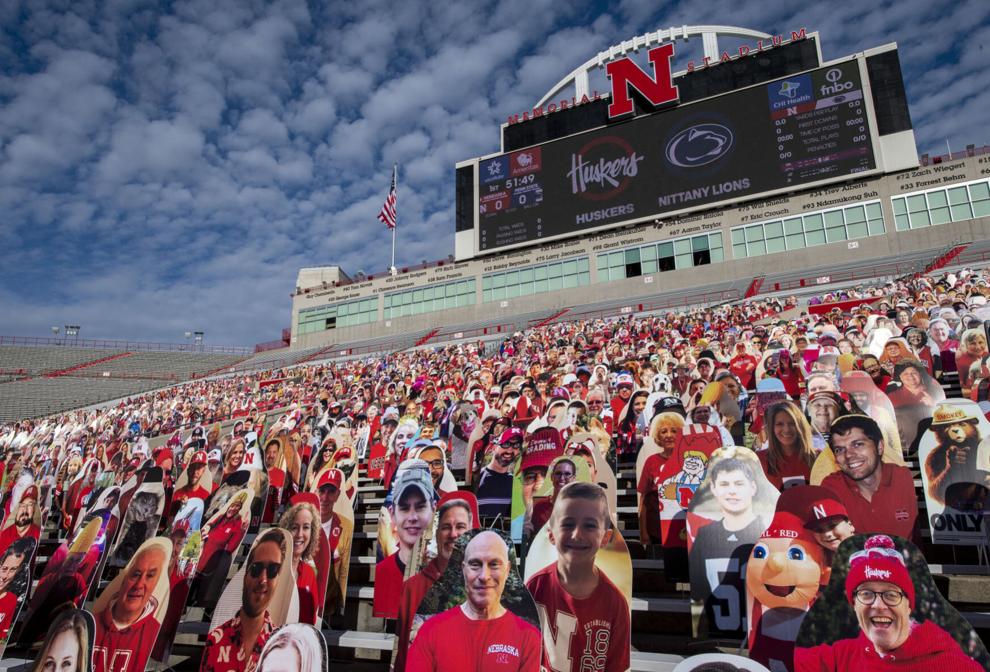 Arena cleaning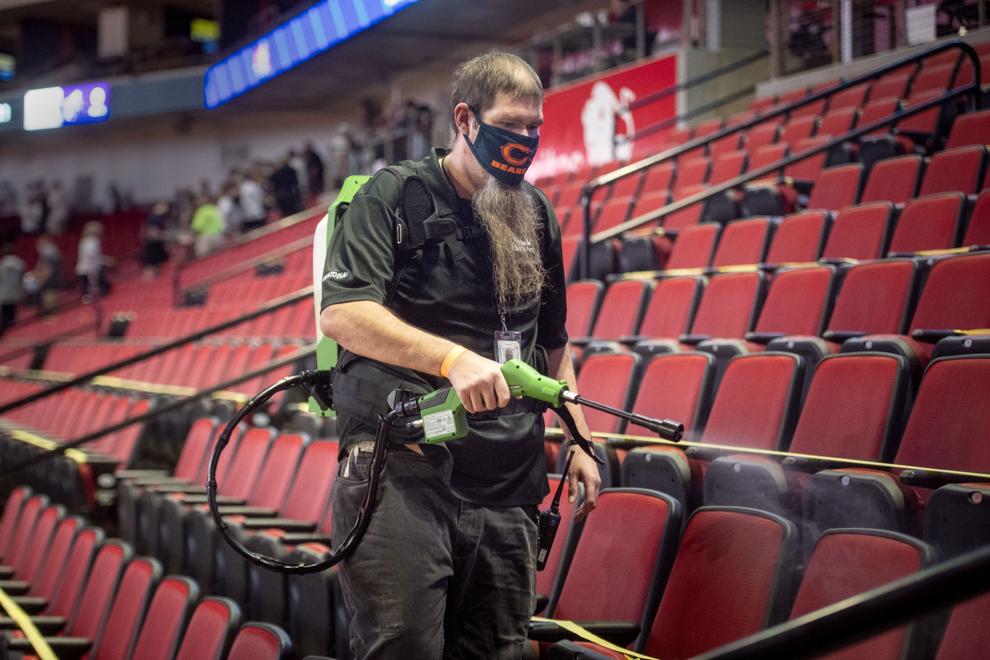 Volleyball social distancing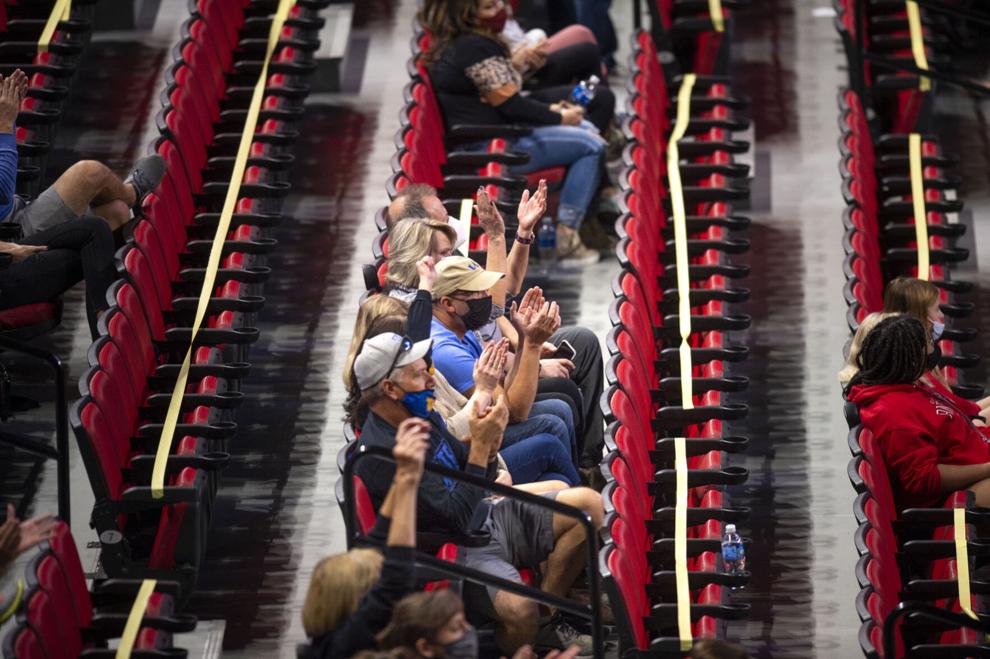 Skeleton signs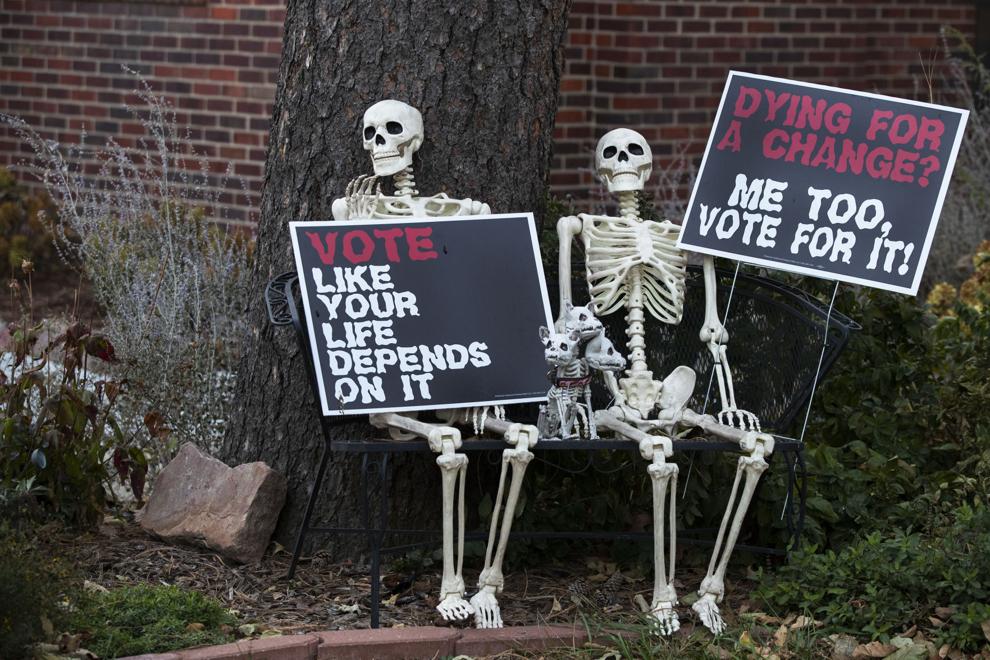 Boo at the Zoo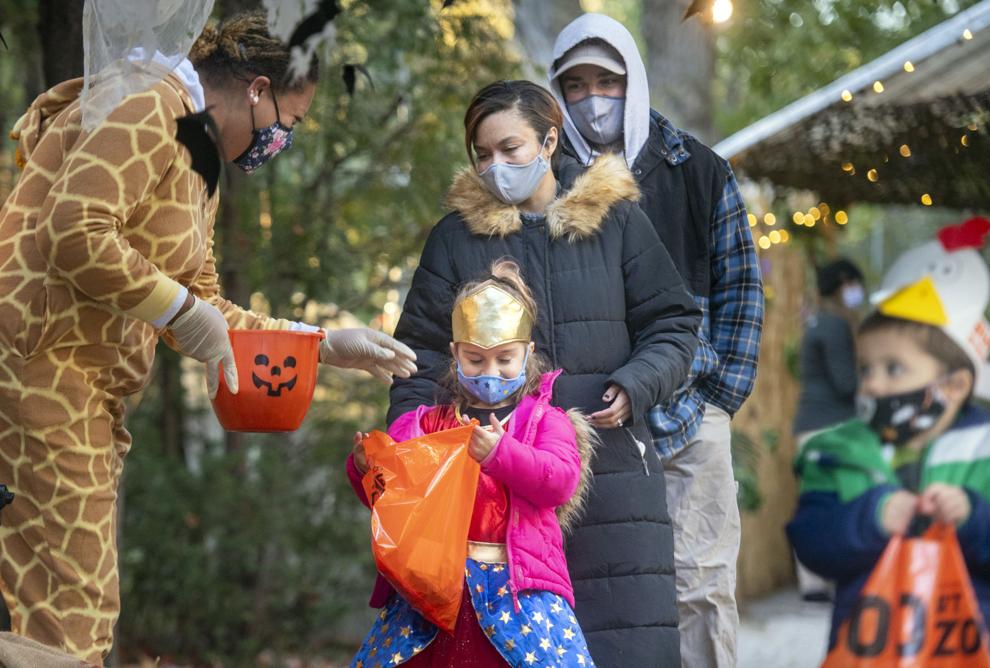 Football Saturday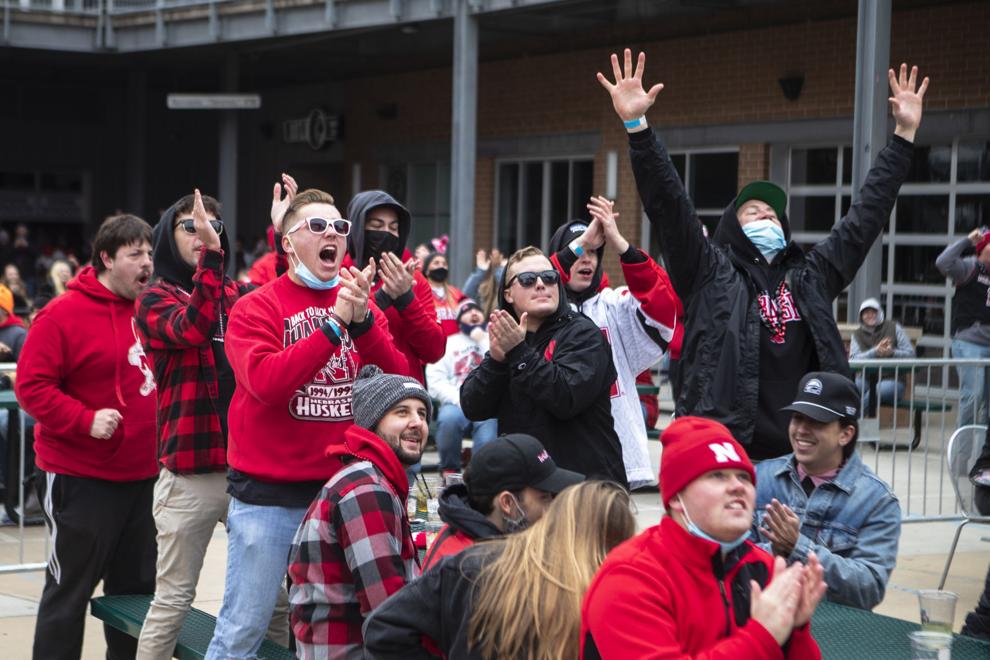 YMCA closed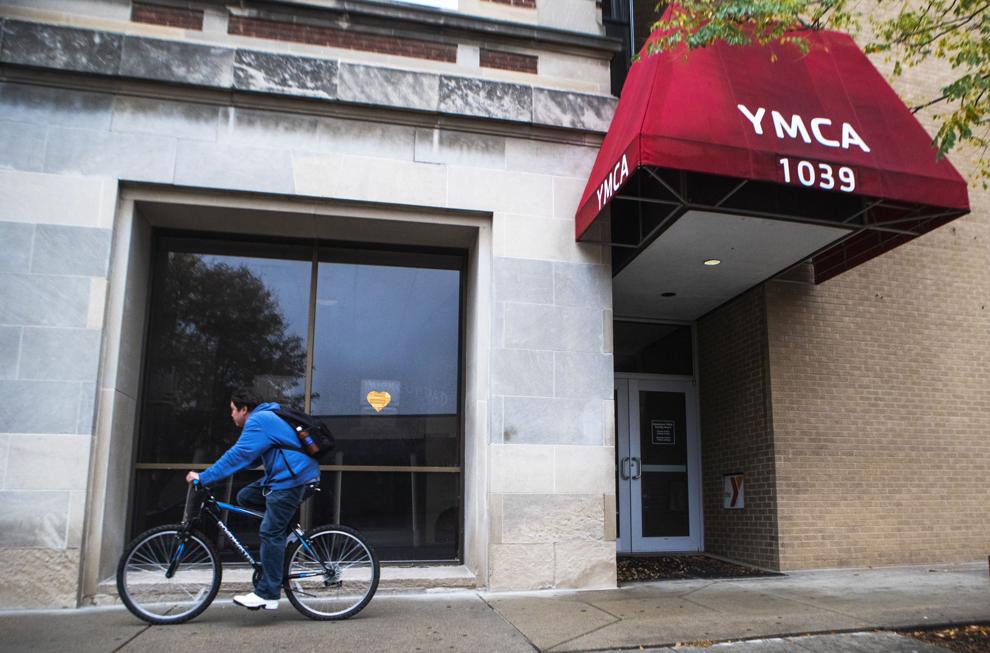 Downtown mask art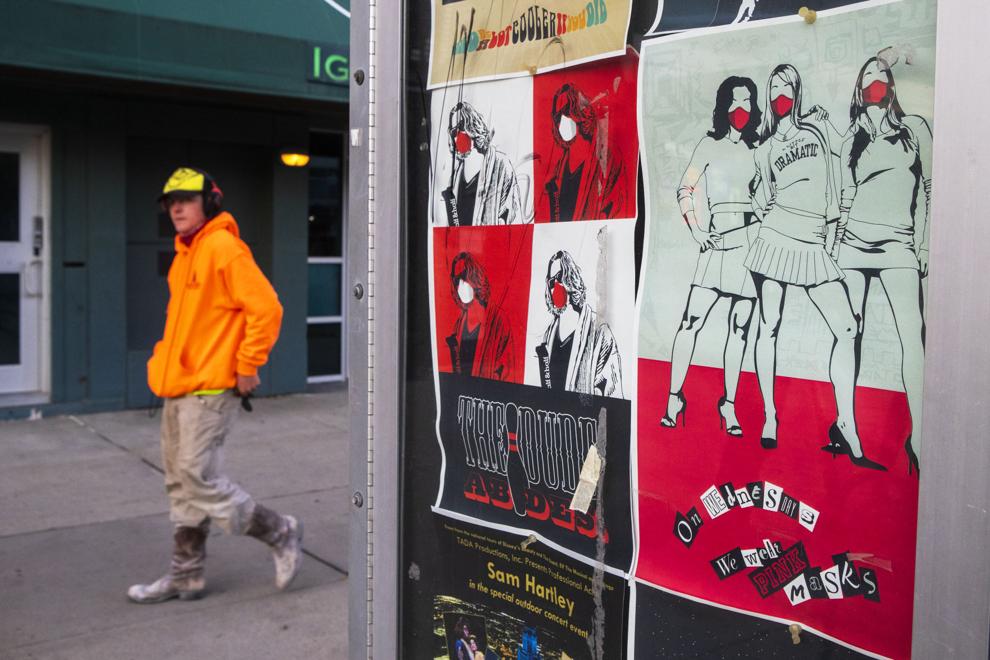 Marching band competition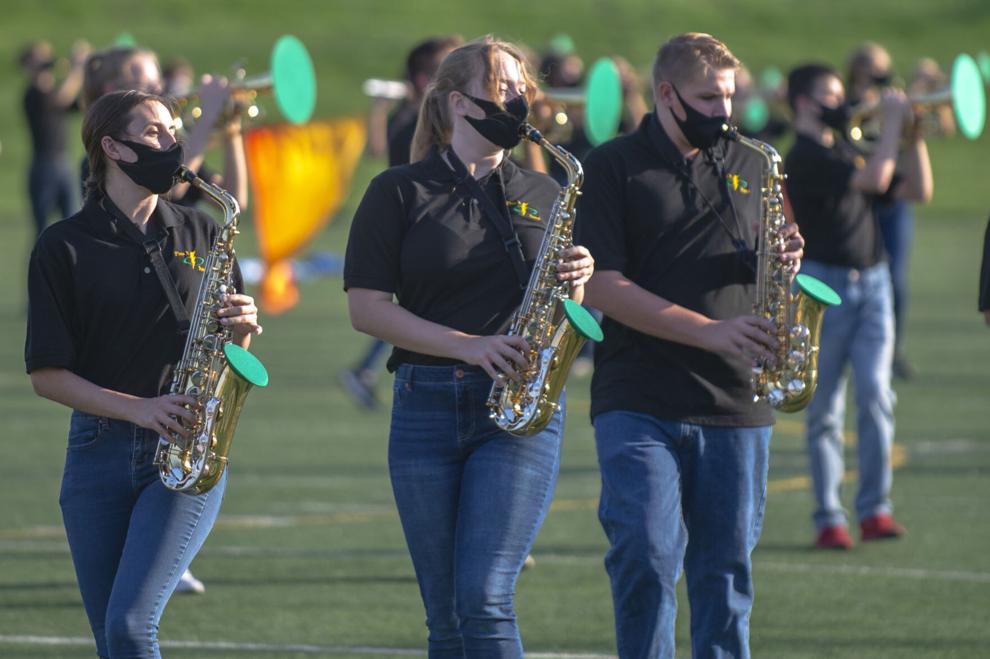 Outdoor seating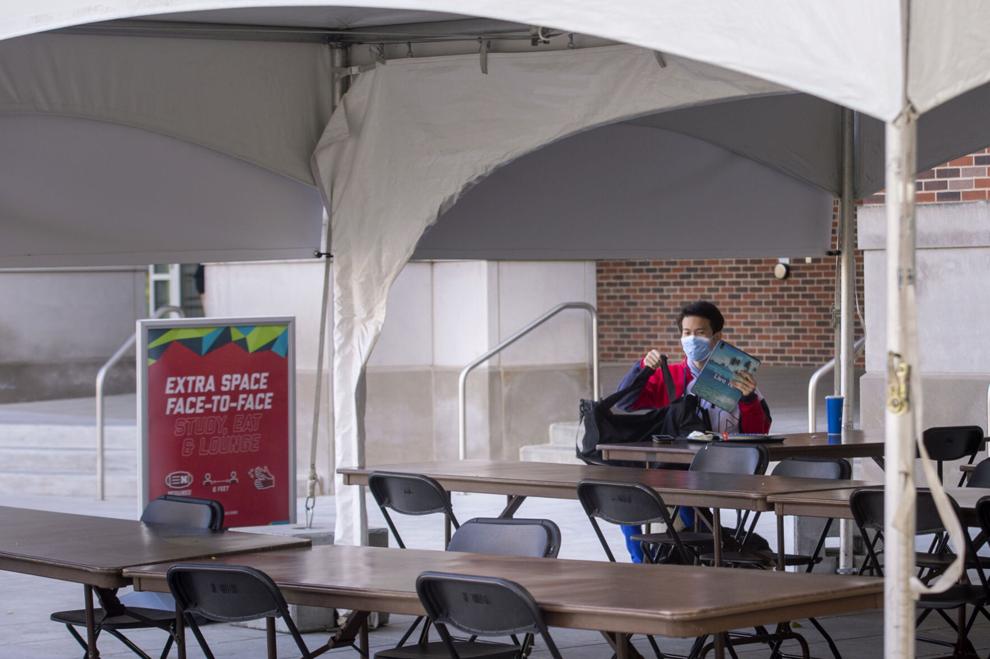 East Campus proposed budget cuts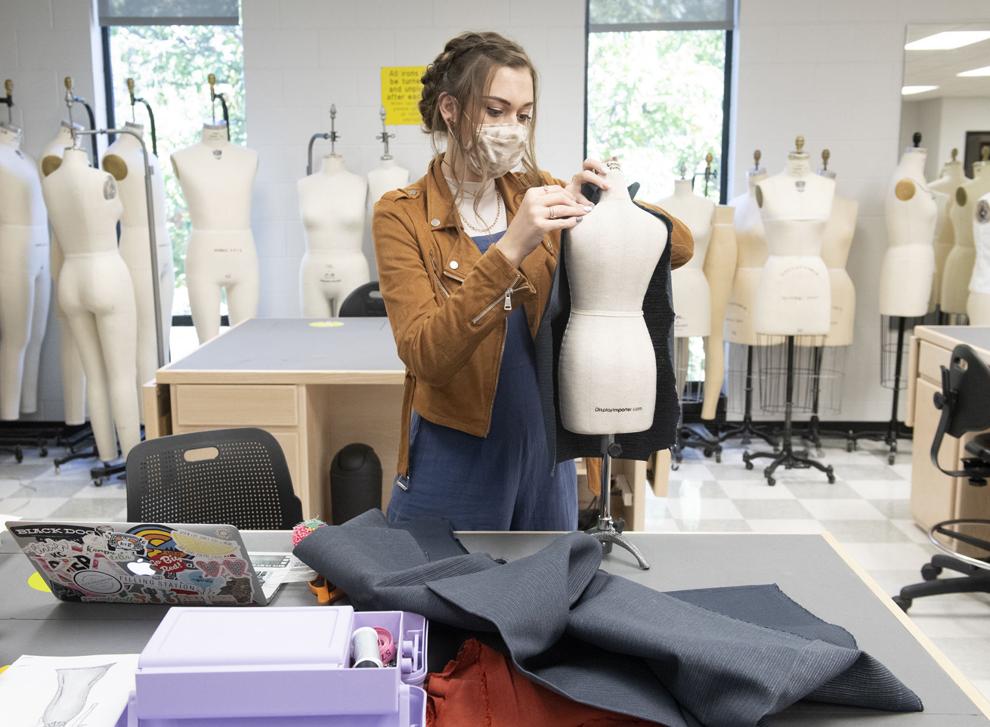 Flu shots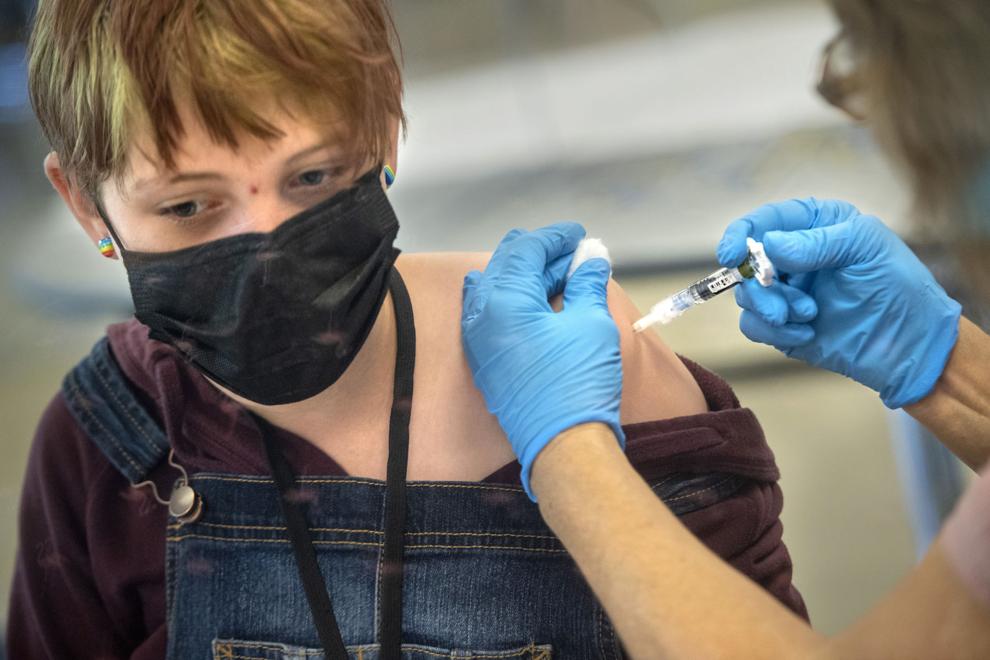 Coronavirus Bible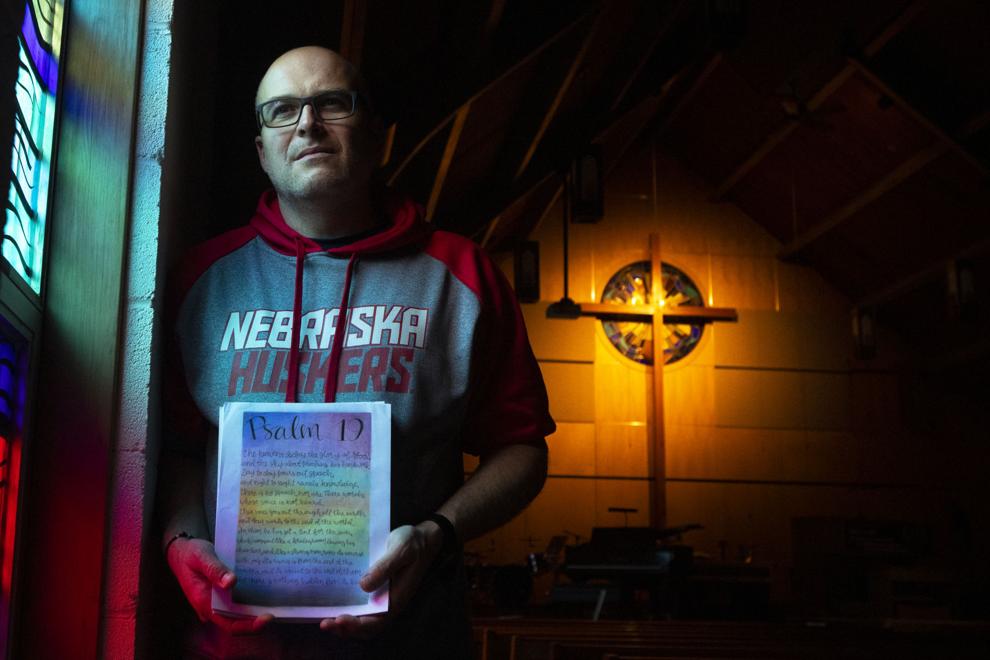 Anti-mask rally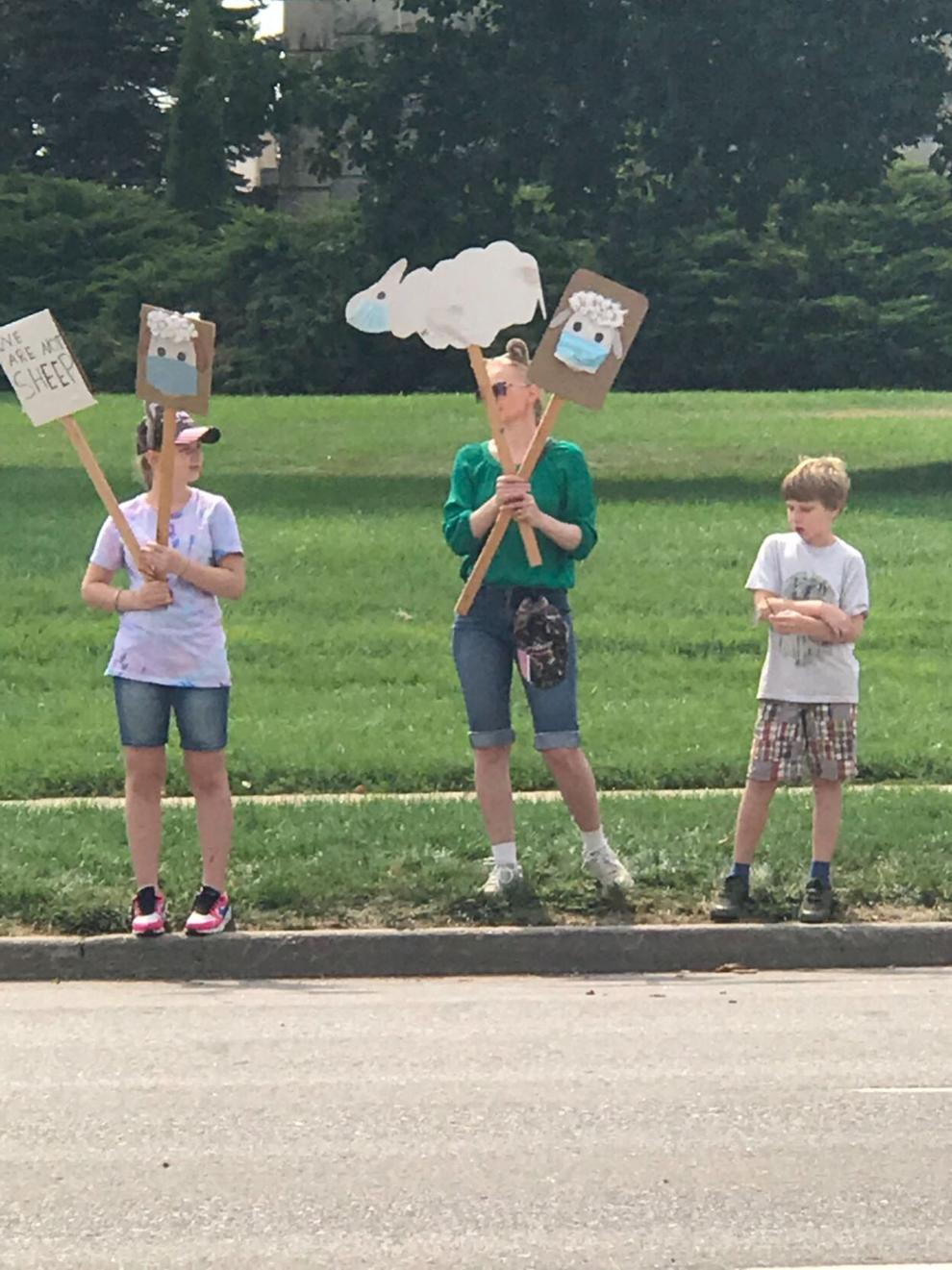 No Football Saturday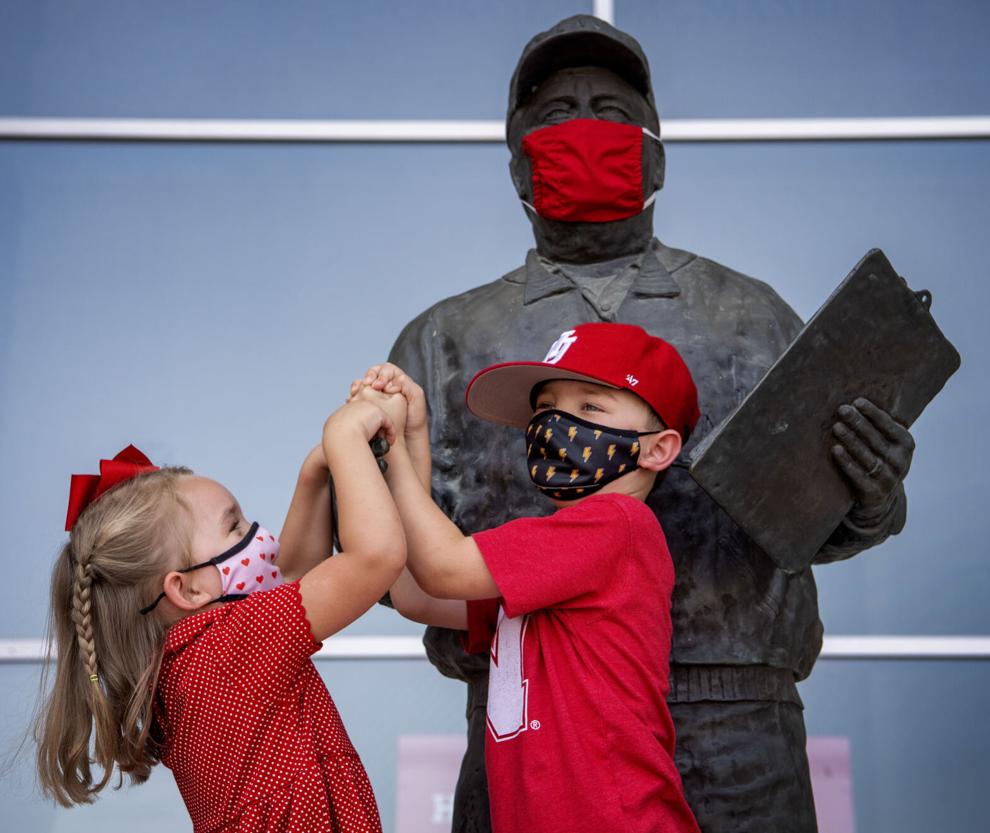 DMV lines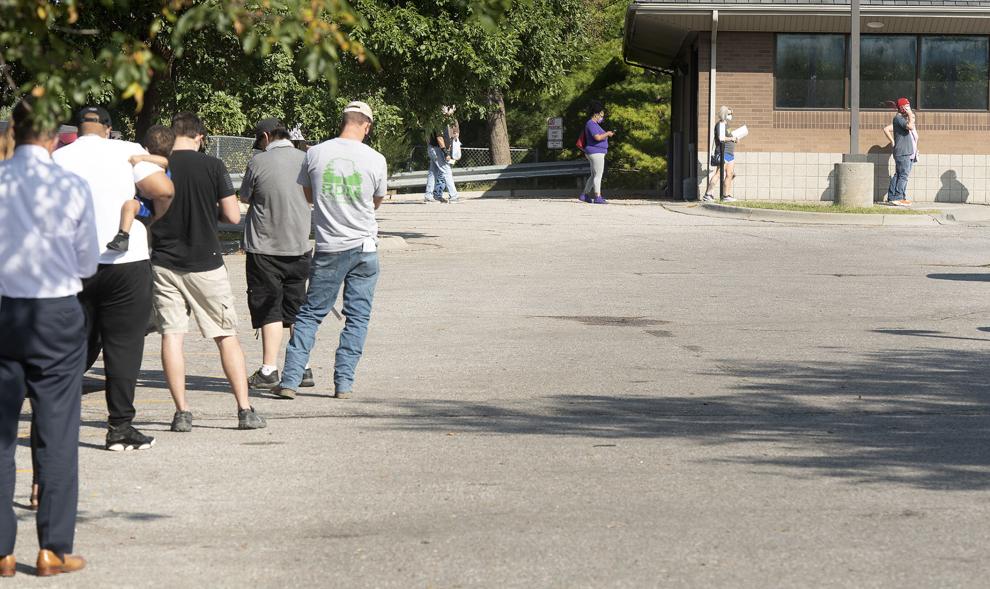 UNL in-person class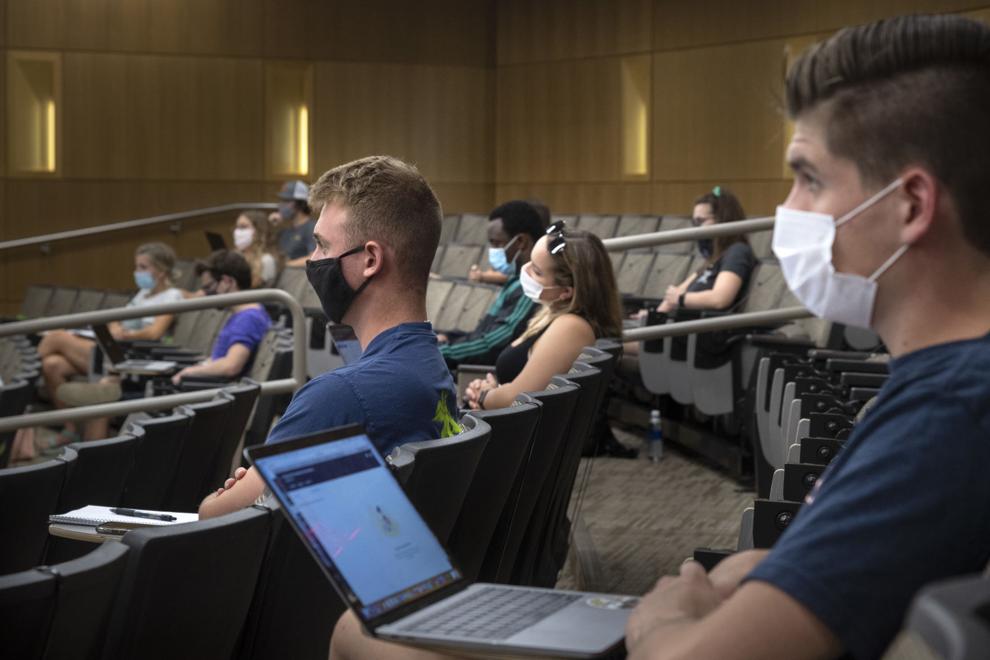 Iguana's Pub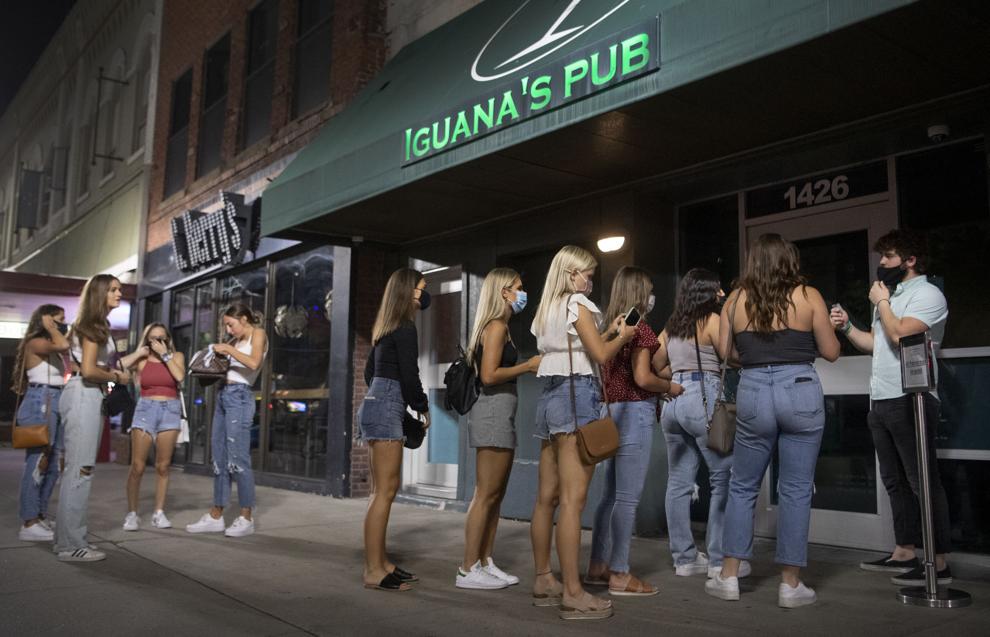 Farmers Market influencers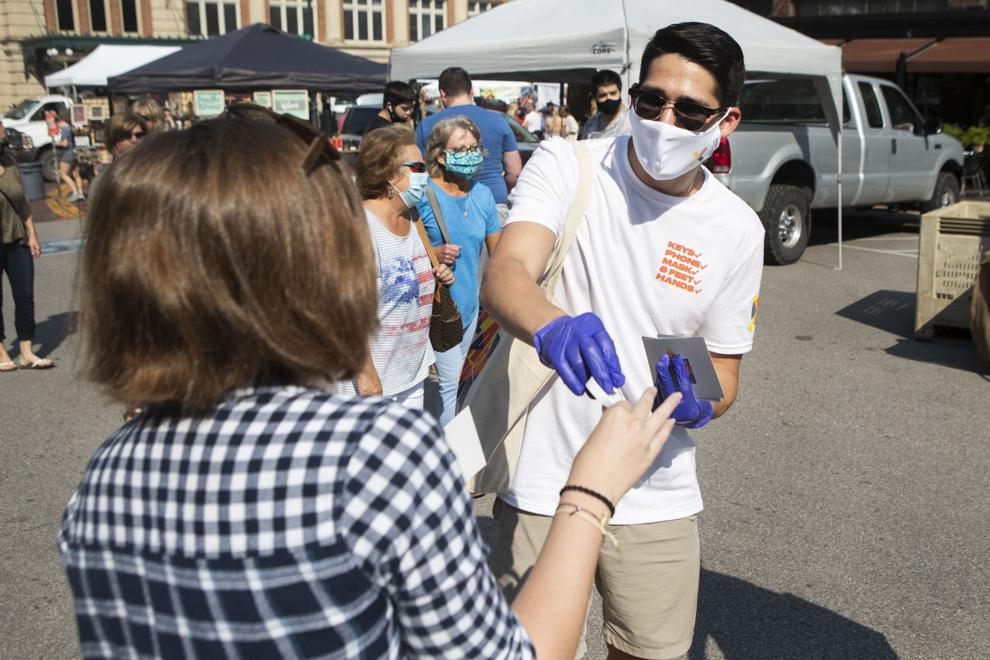 Remote learning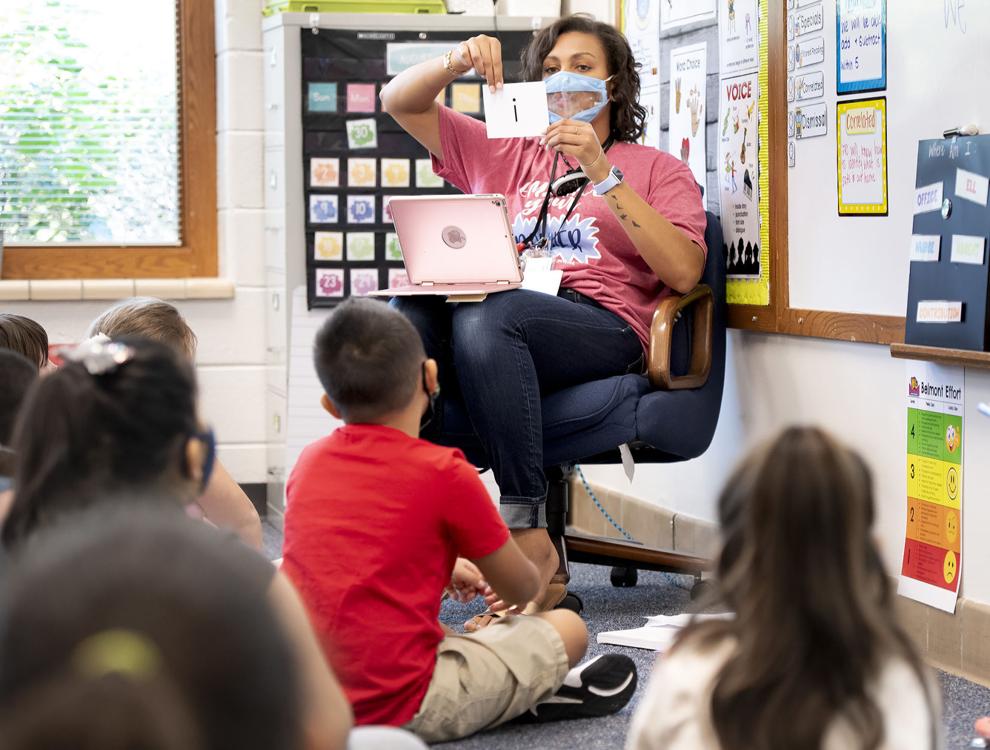 Weeping Water vs. Fillmore Central/Exeter-Milligan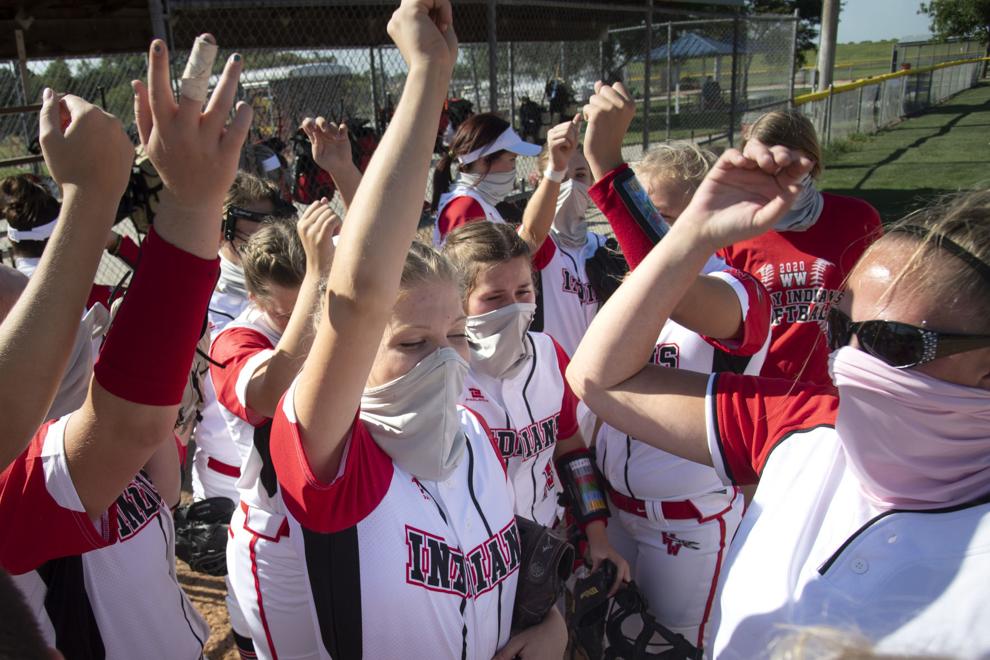 City Council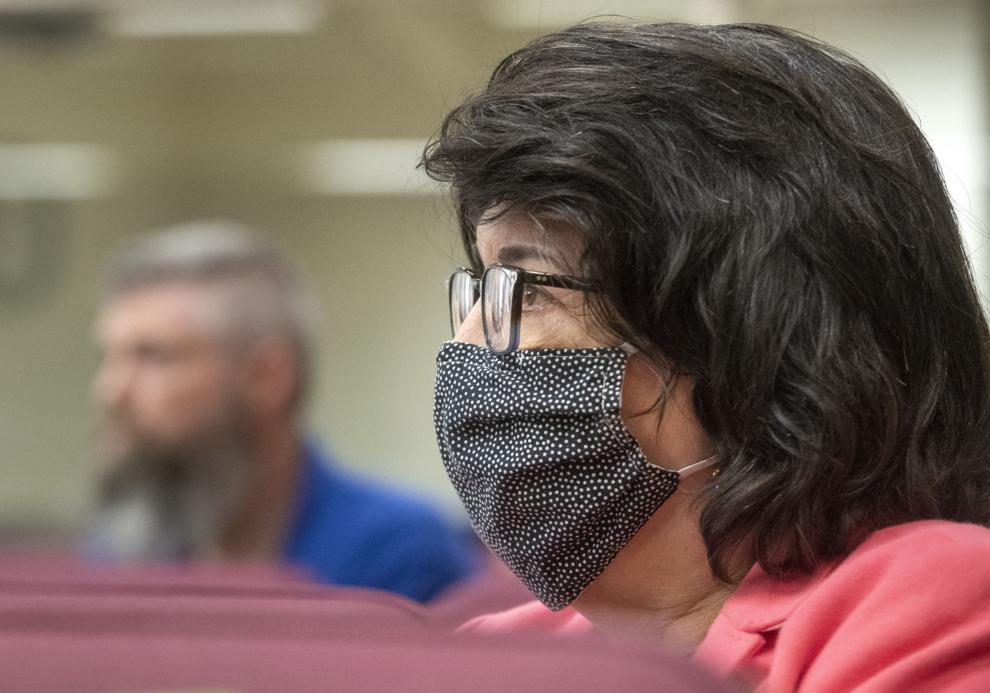 First day of middle school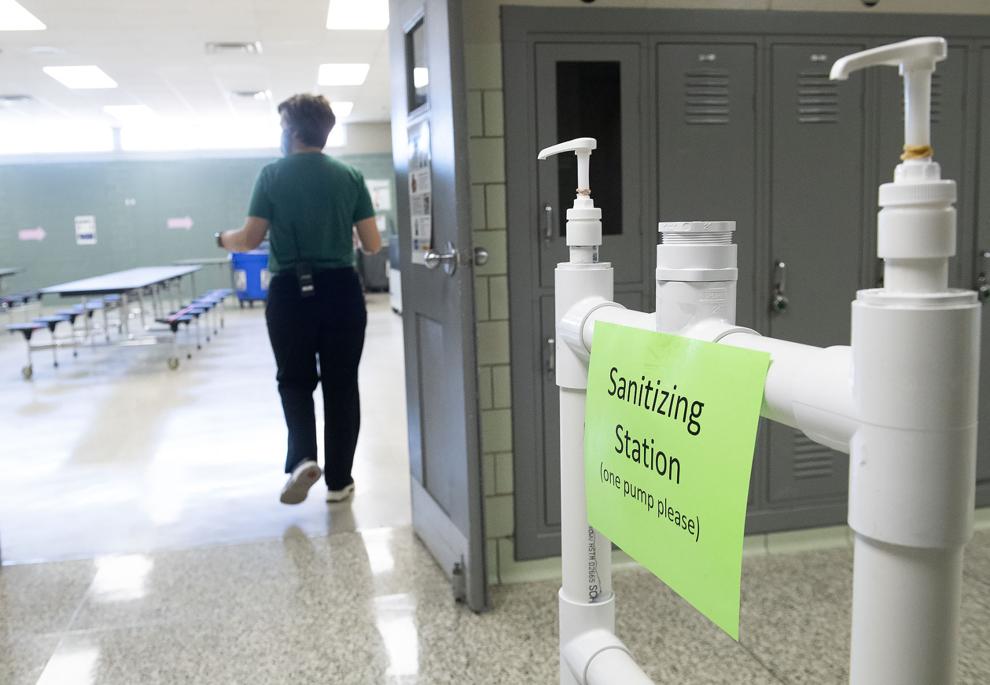 Ukulele Class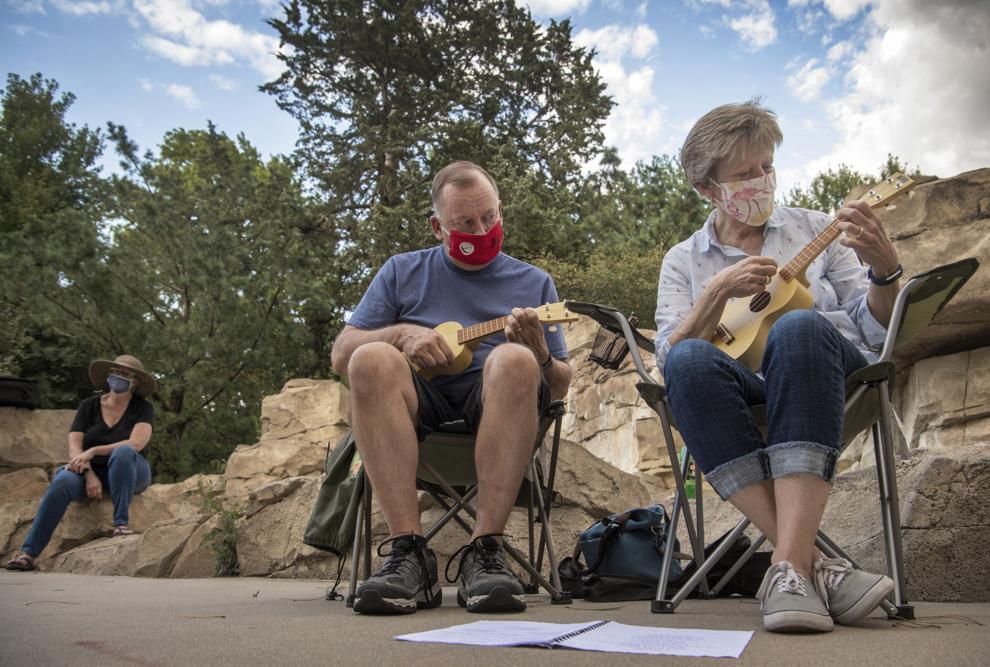 First day of school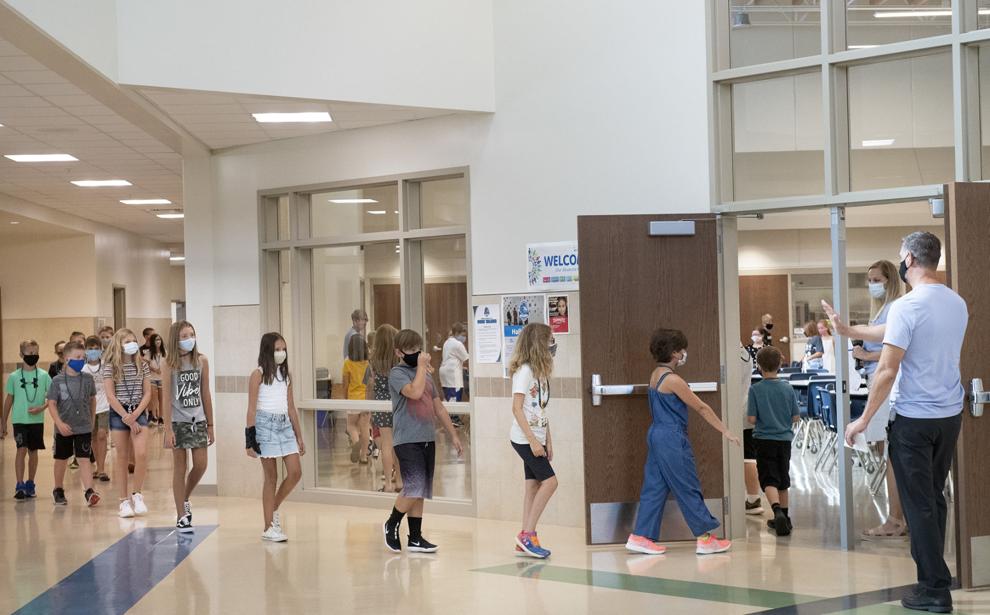 Pius X volleyball practice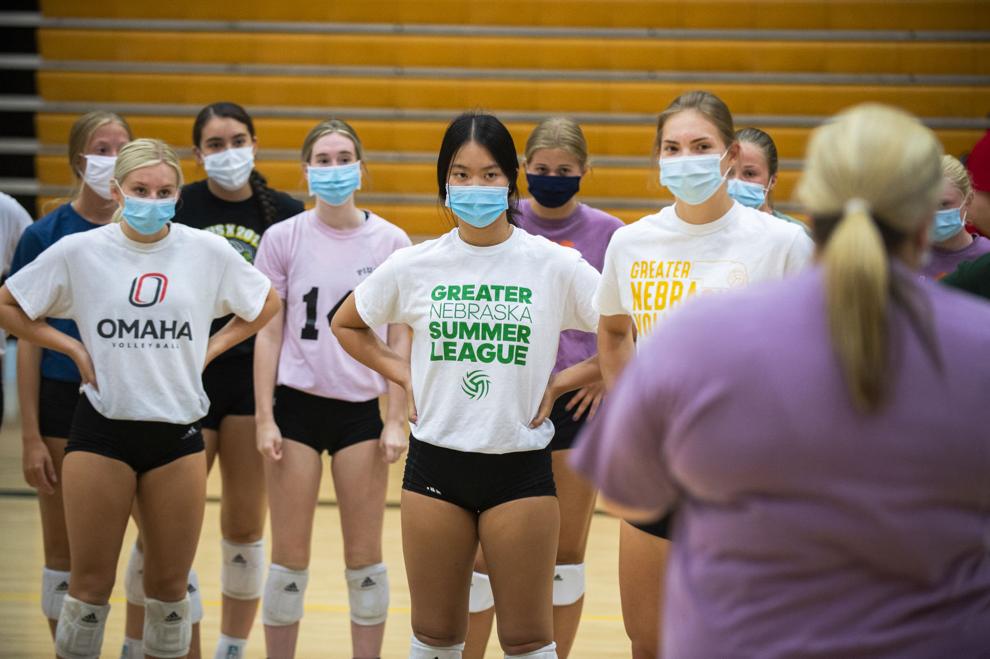 Madsen's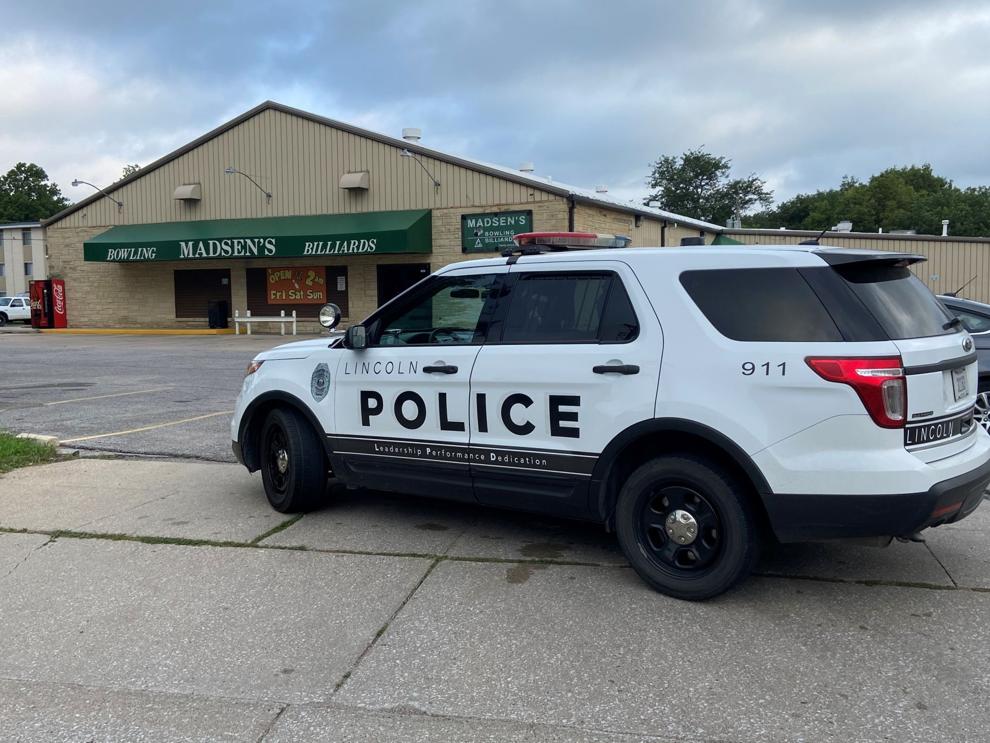 Flower shop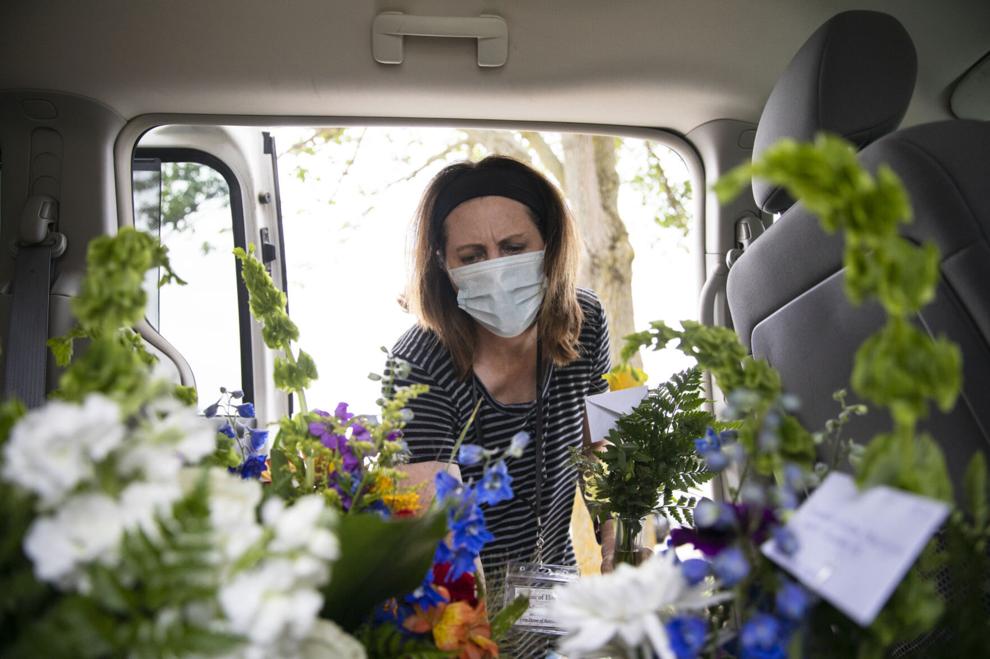 City Council BLM protest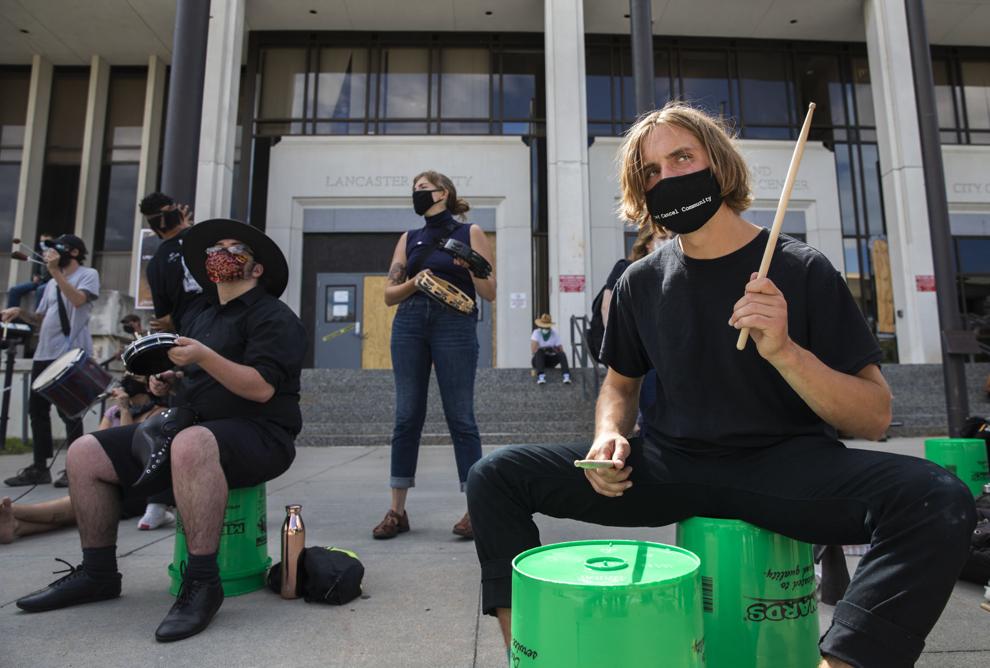 LPS Protest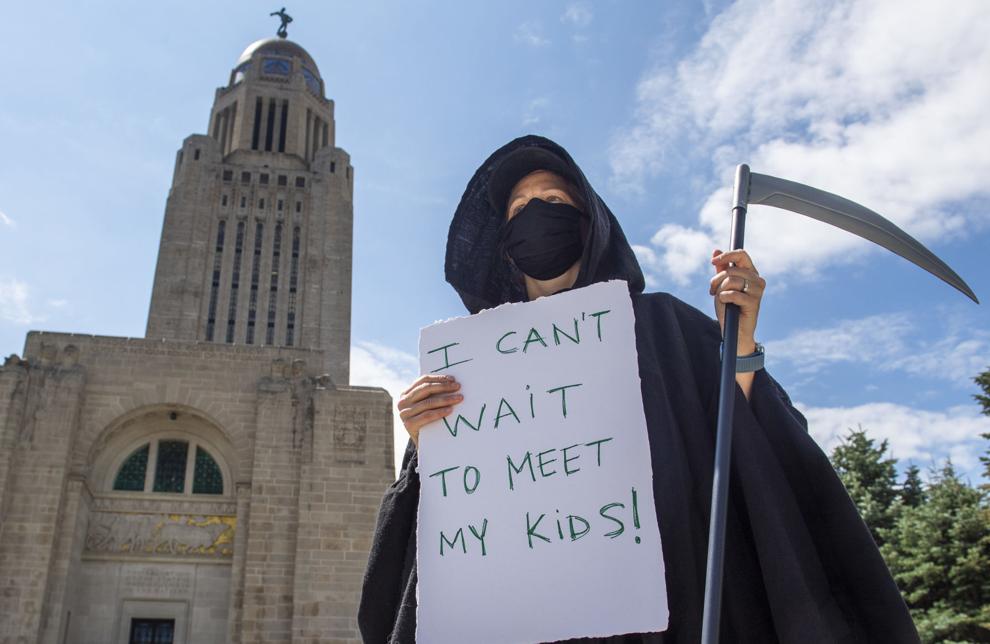 Beach Boys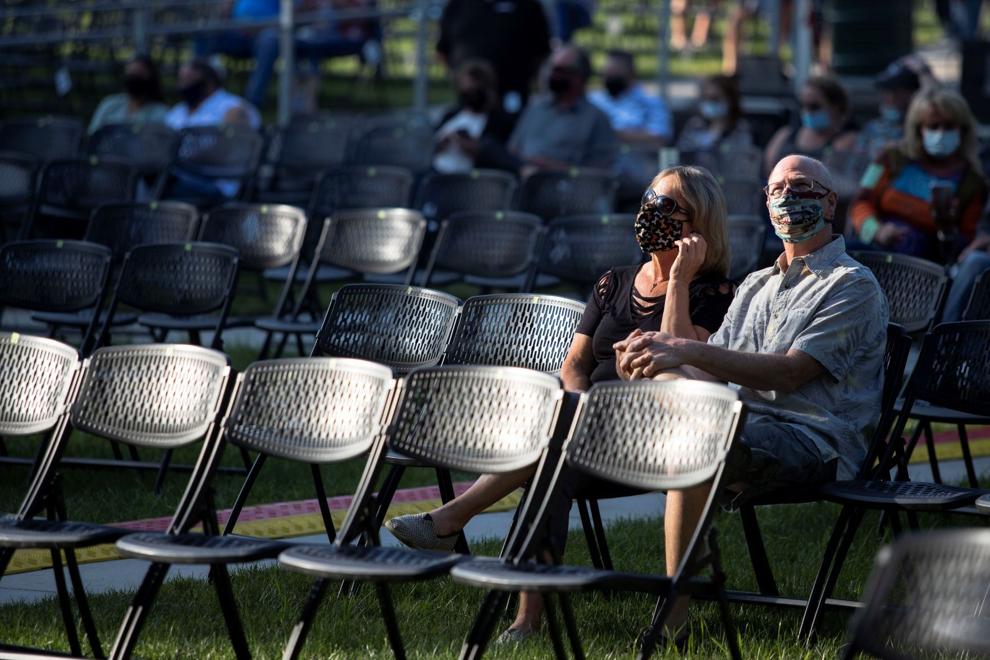 Rally and hearing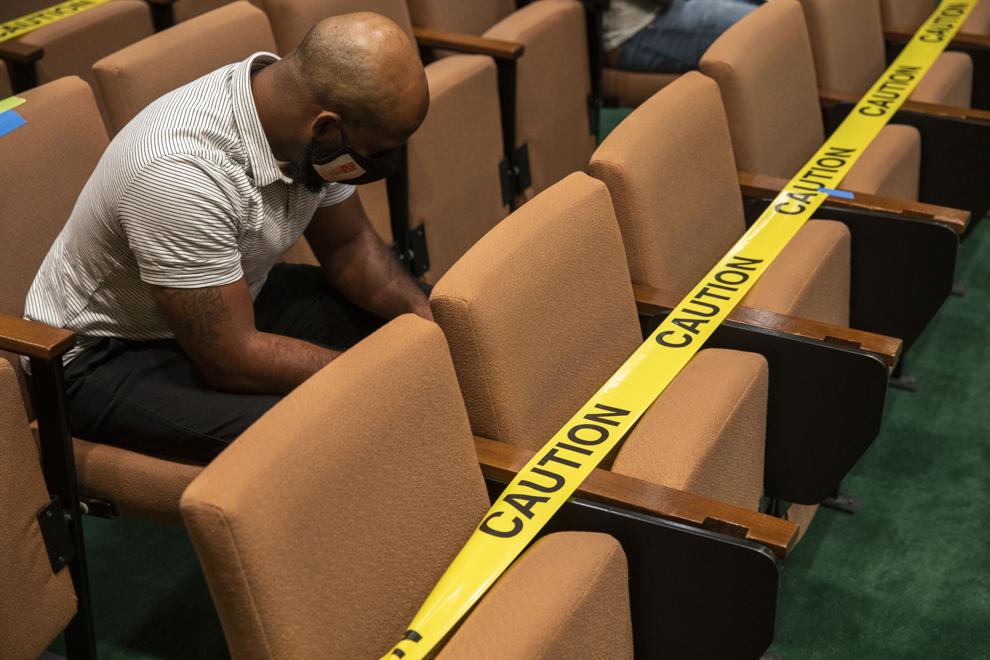 Lancaster County Super Fair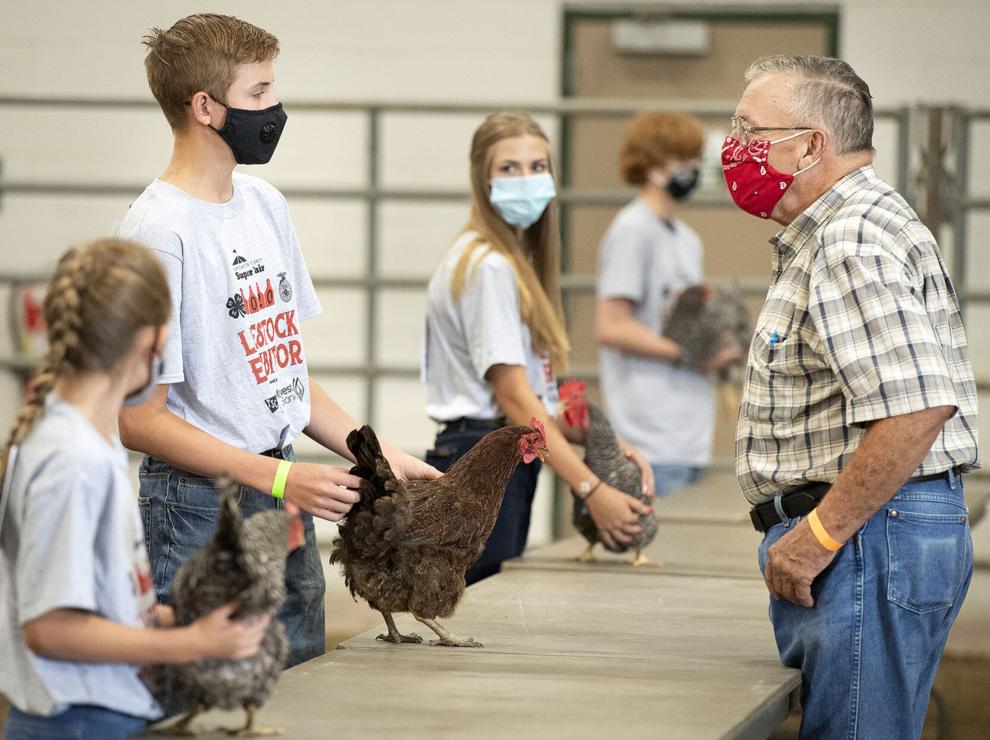 LPS board meeting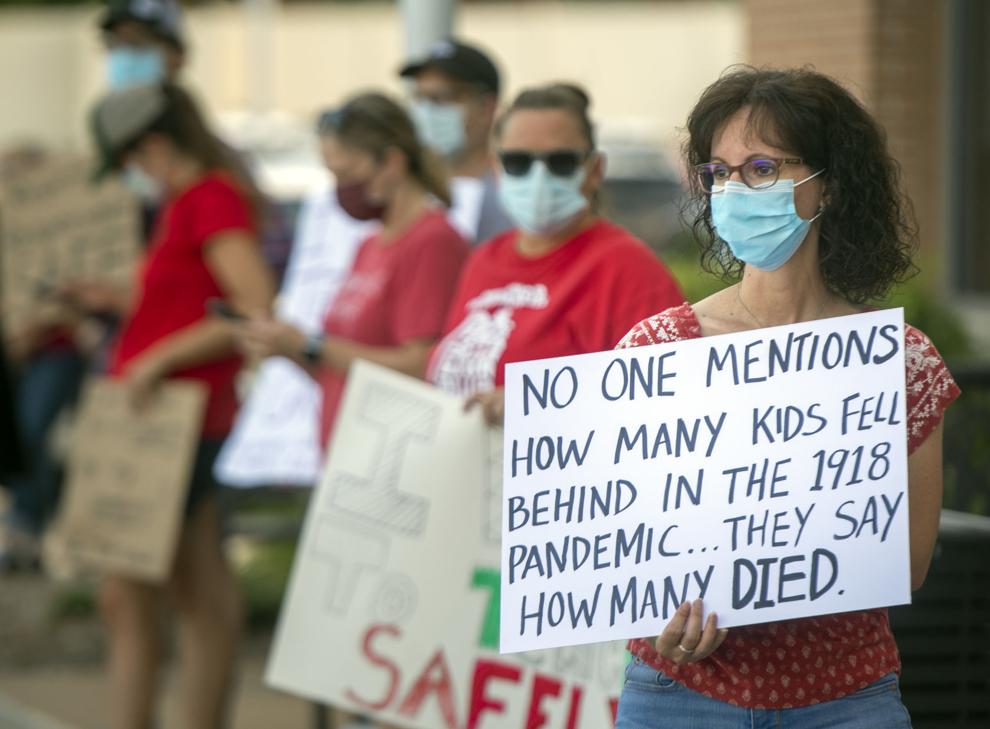 Meatpacking workers rally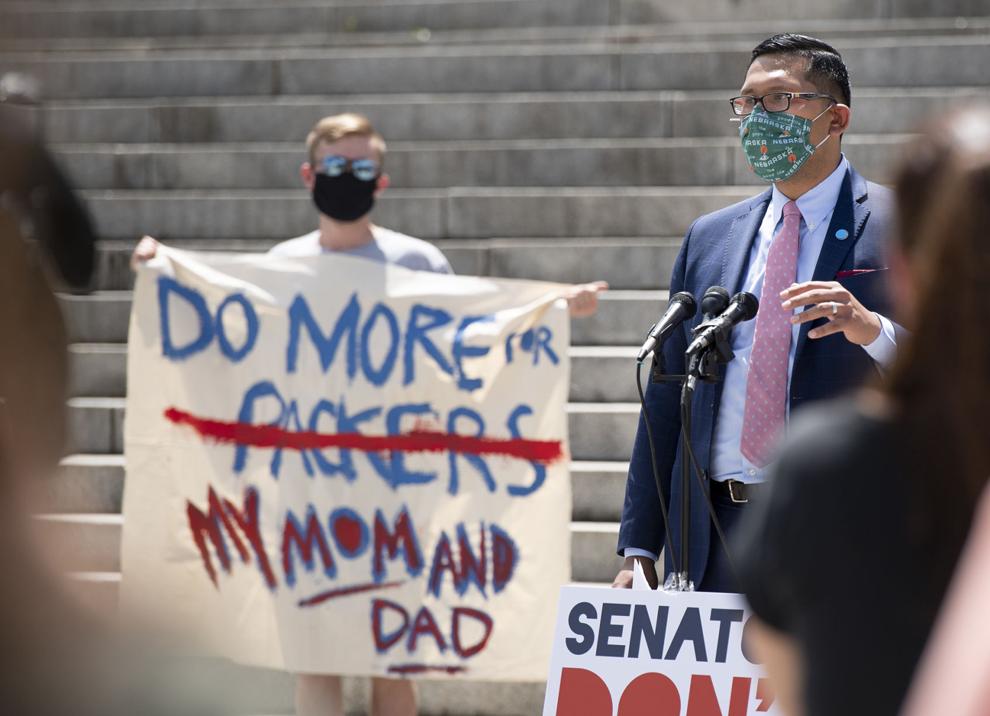 Legislature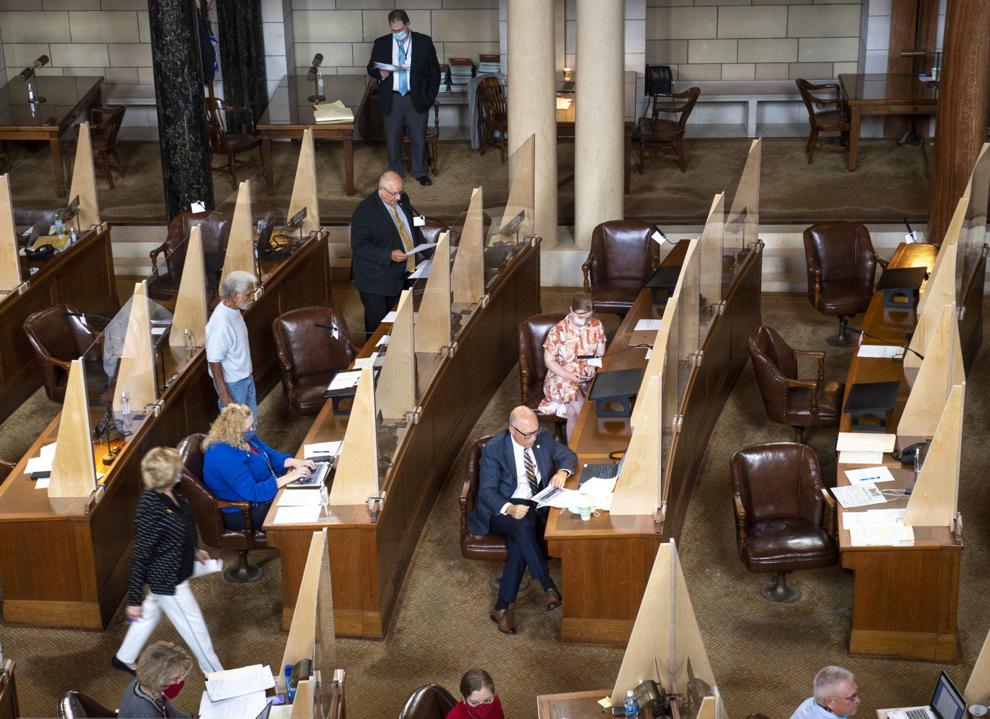 Lincoln Northeast graduation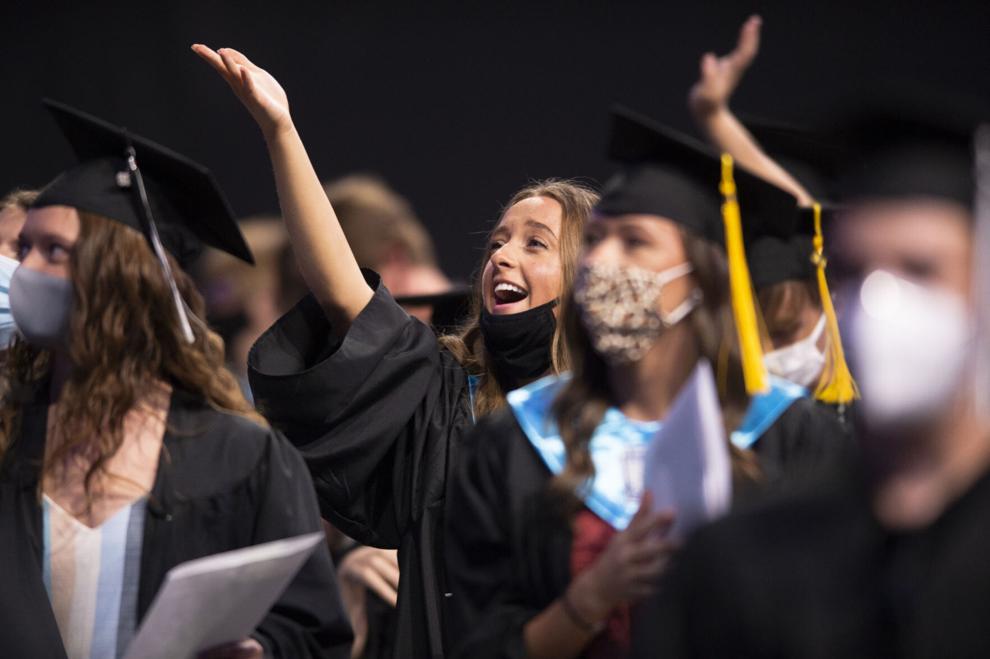 Gov. Ricketts address Legislature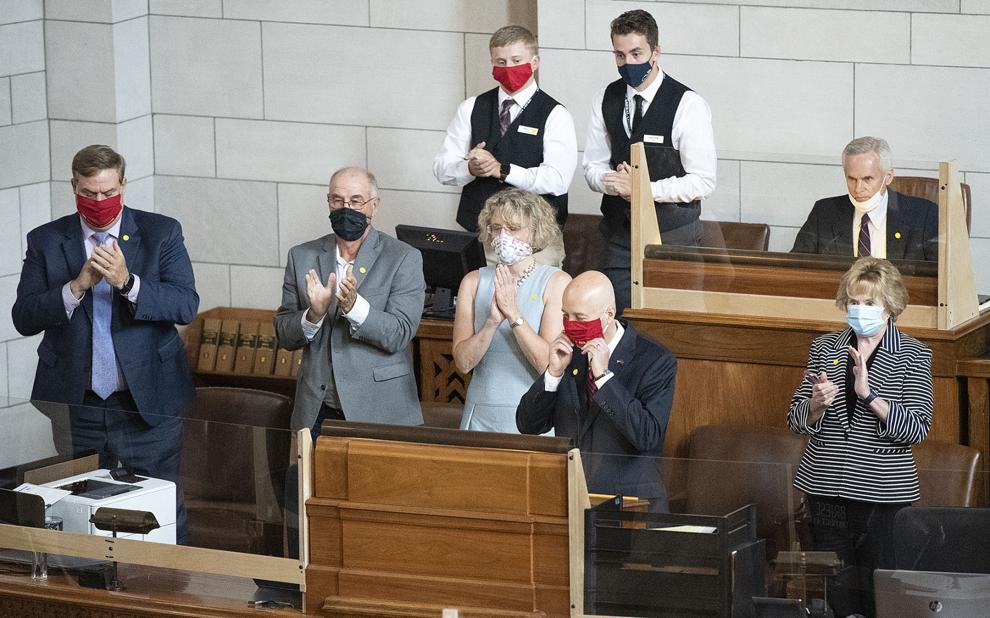 Mask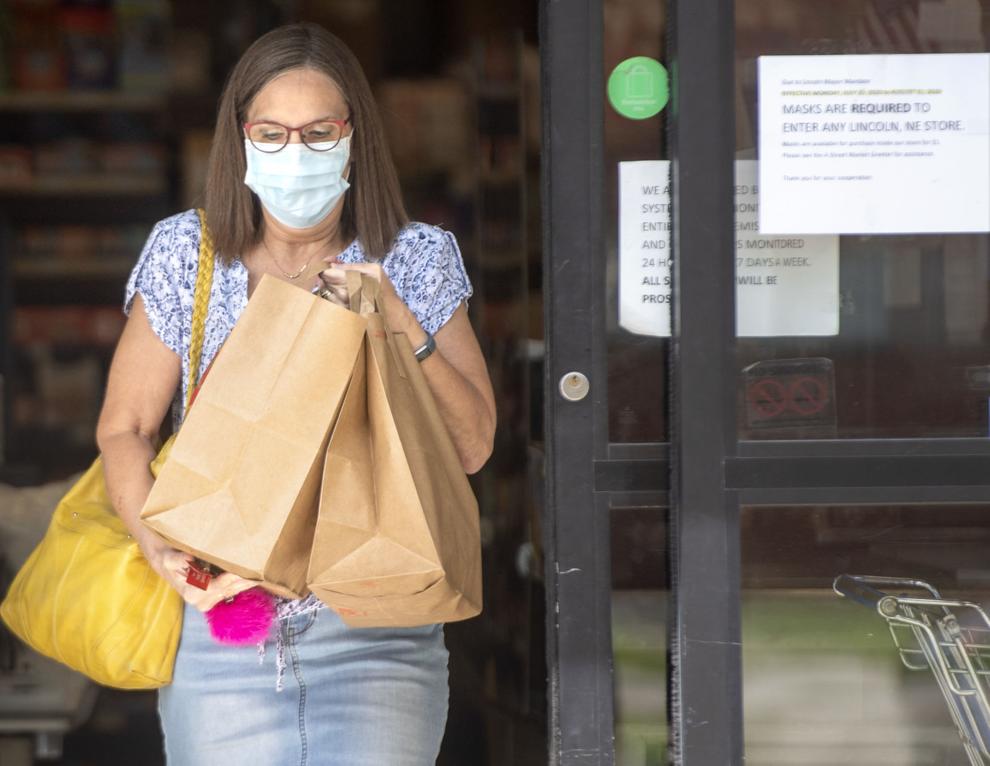 Legislature resumes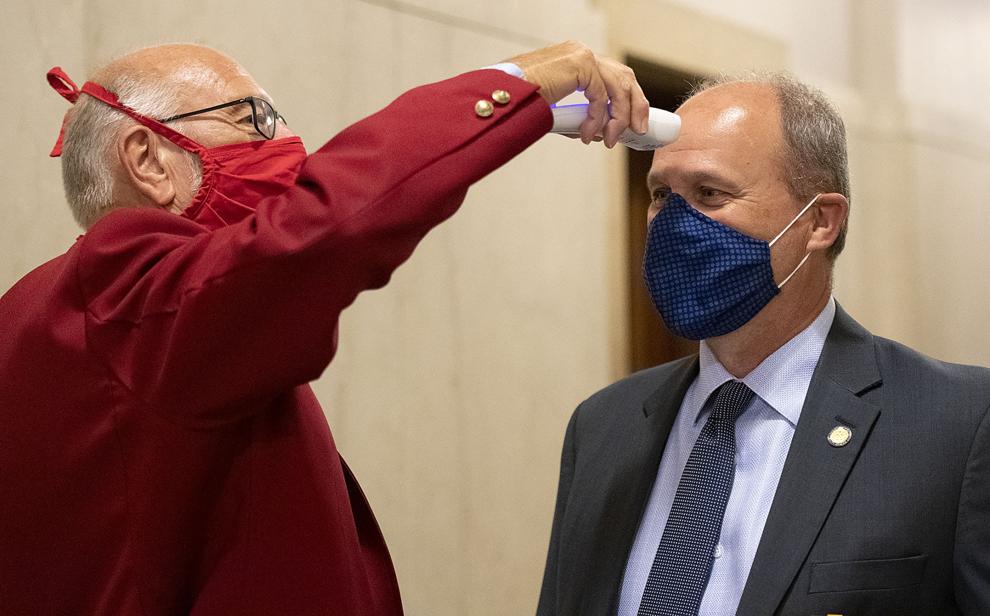 Girls basketball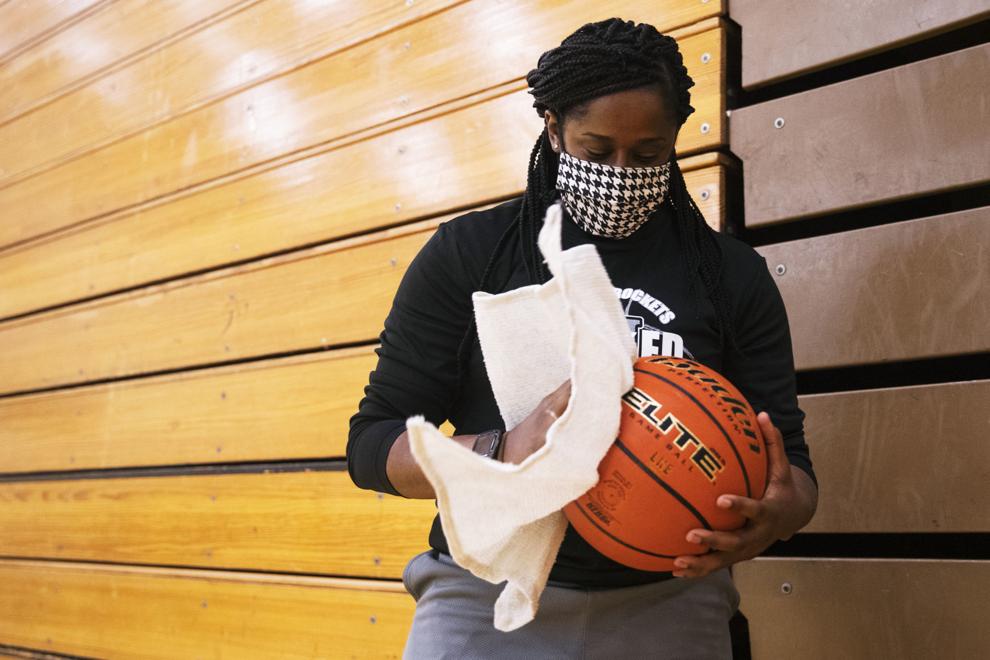 Masked Archie the Mammoth
First Jury Trial in Four Months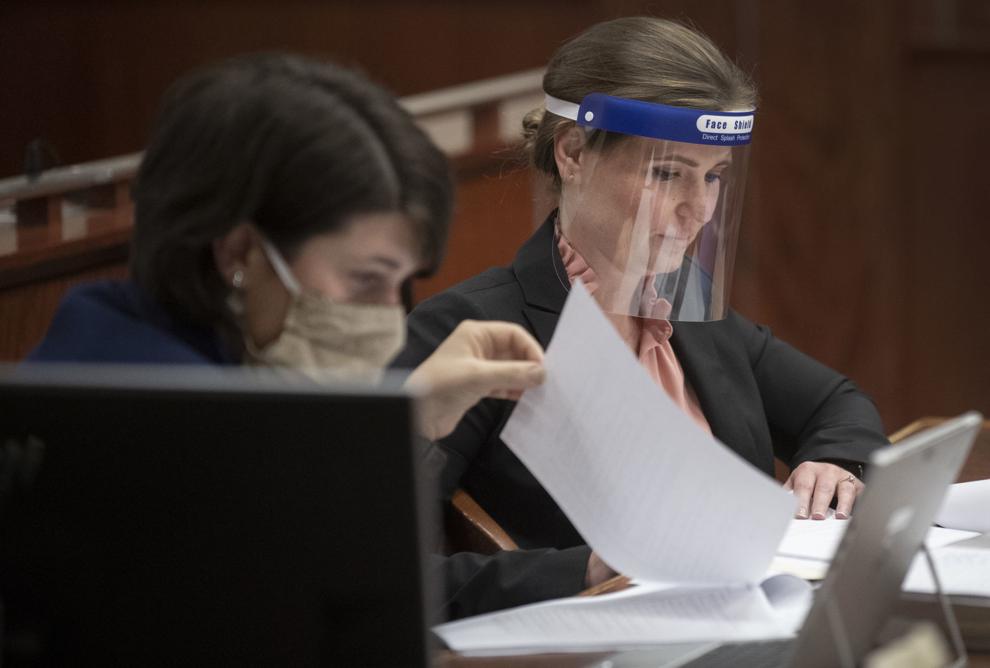 Lincoln Community Playhouse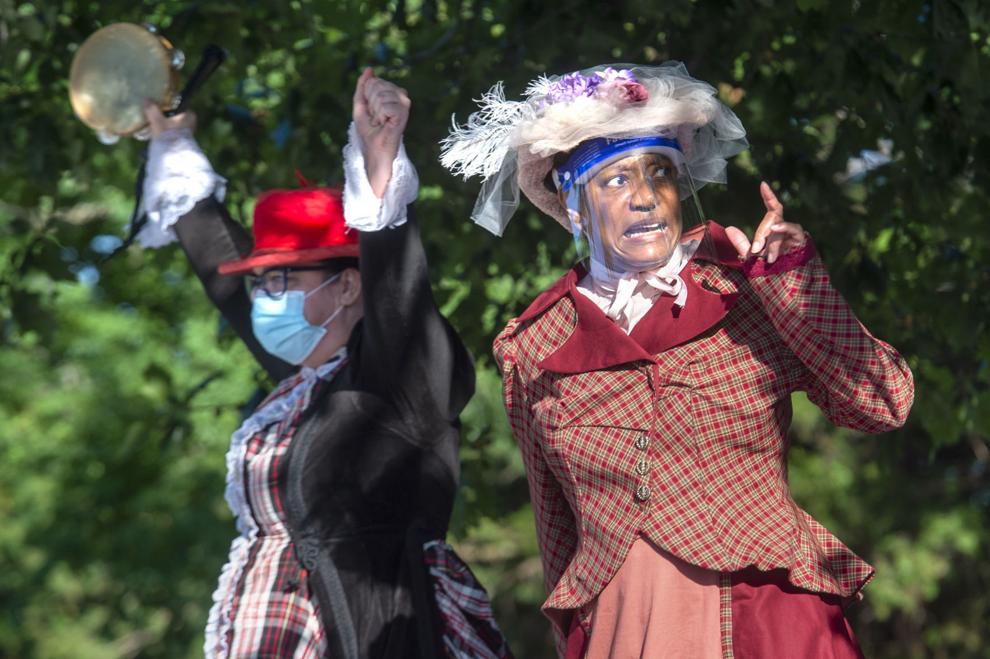 The Kindler Hotel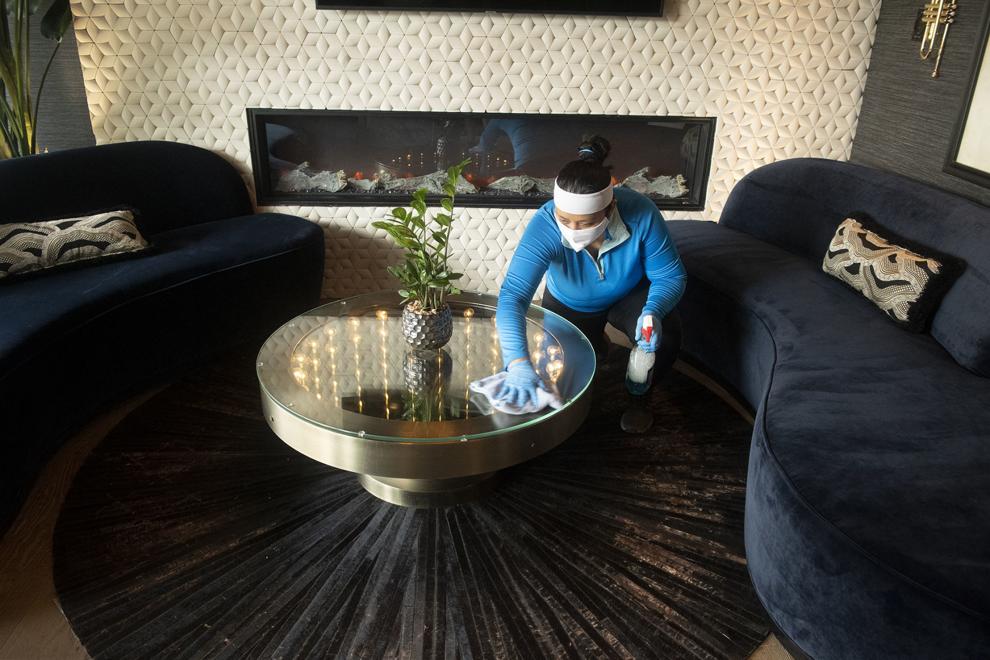 Garth Brooks Drive-In Concert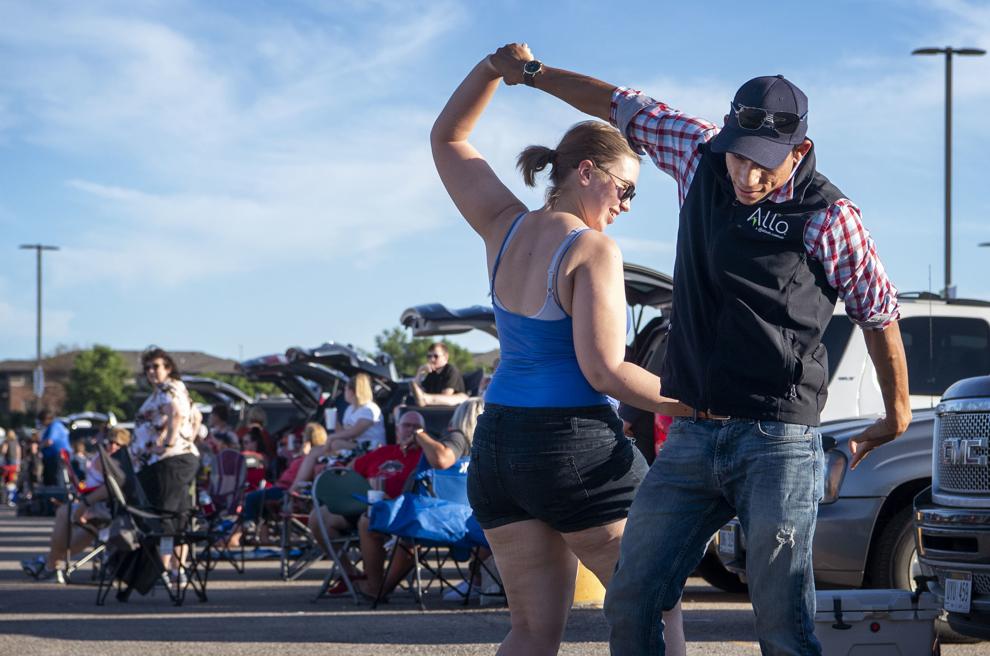 Naturalization ceremony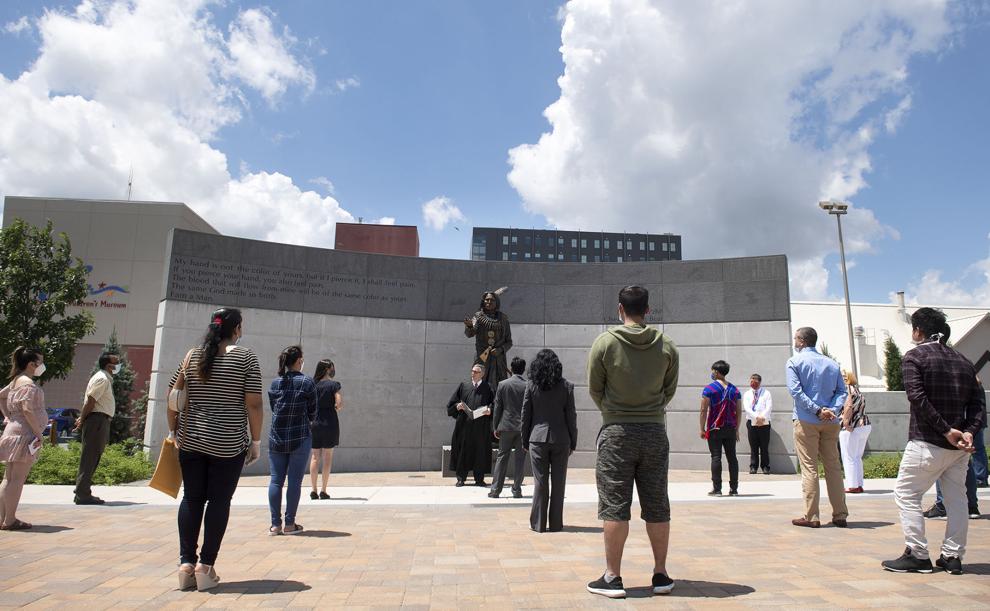 Urban Air Adventure Park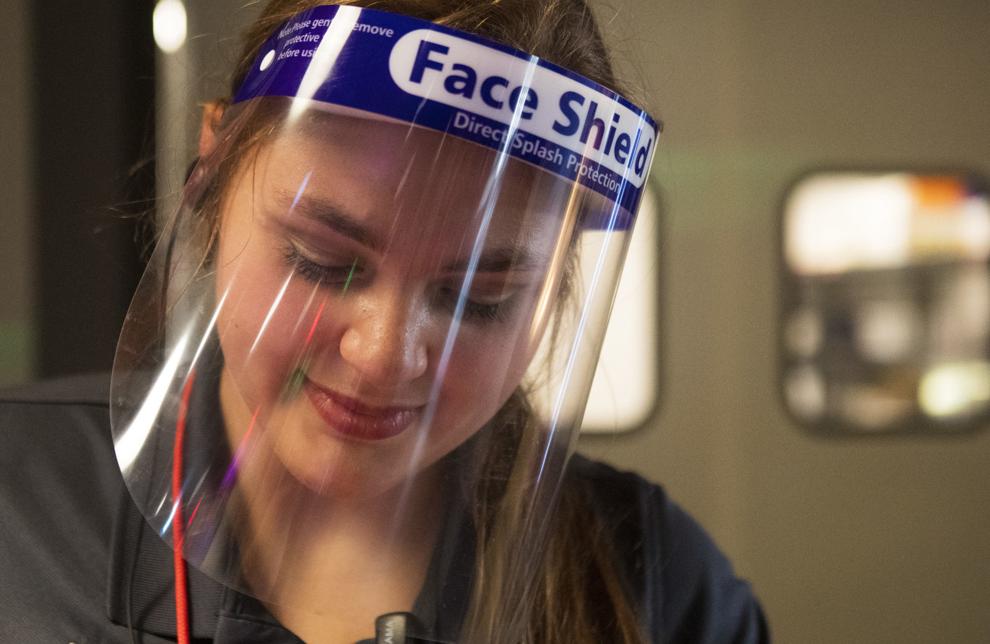 Juneteenth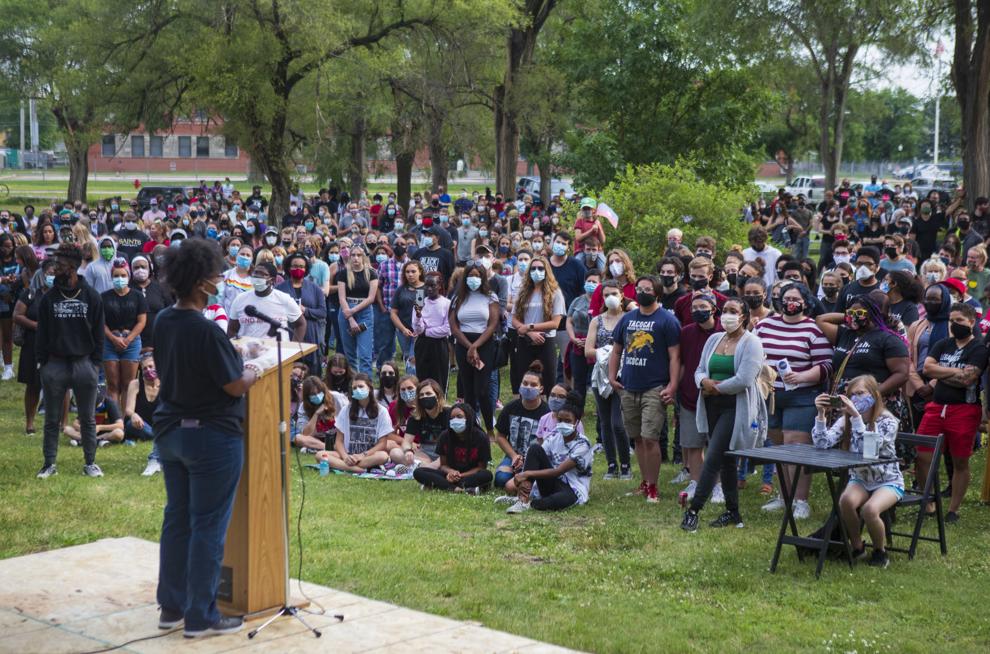 Gere Branch Library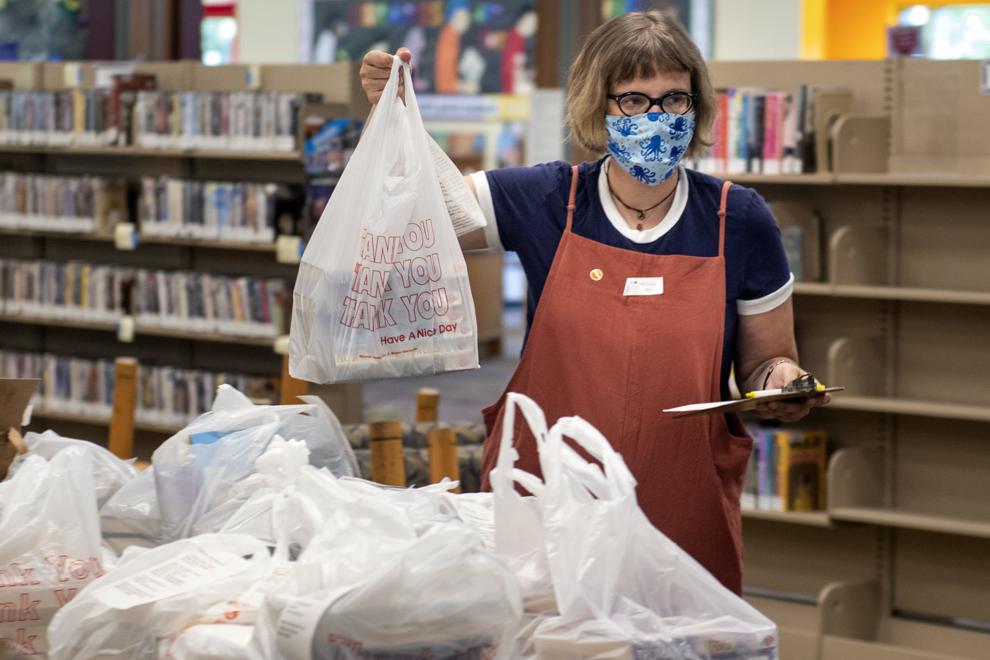 Music on the Move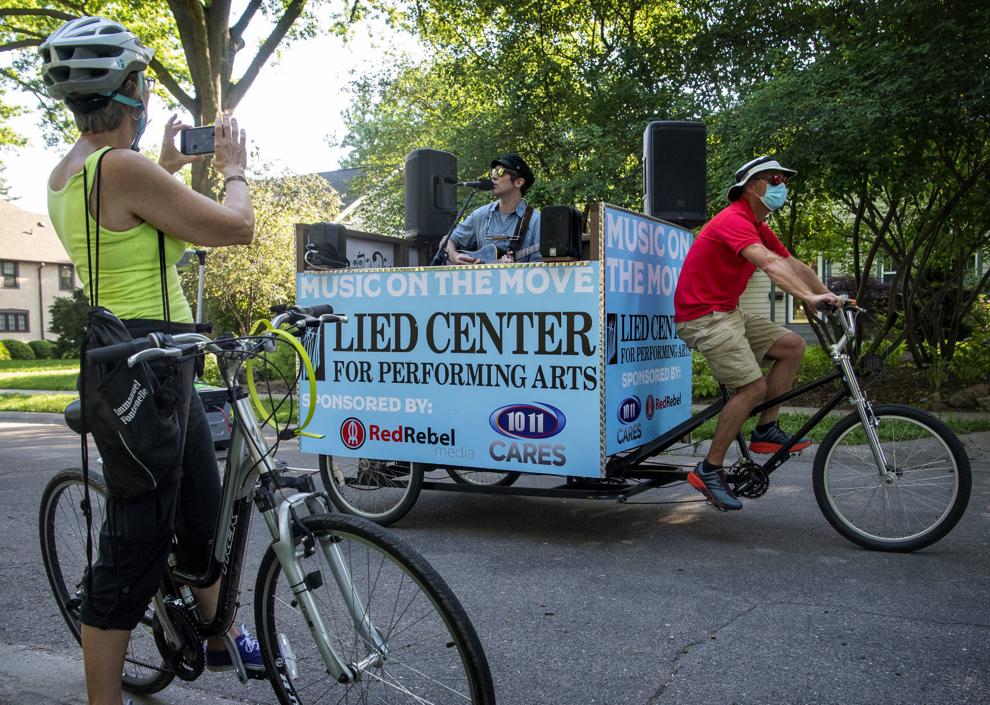 Pool Reopenings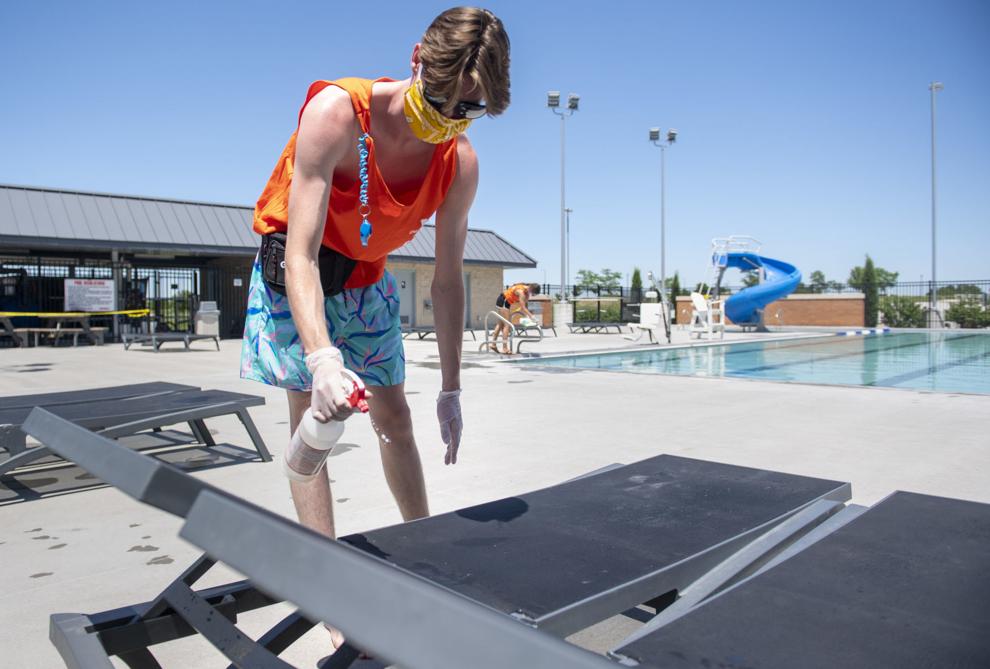 Judiciary Committee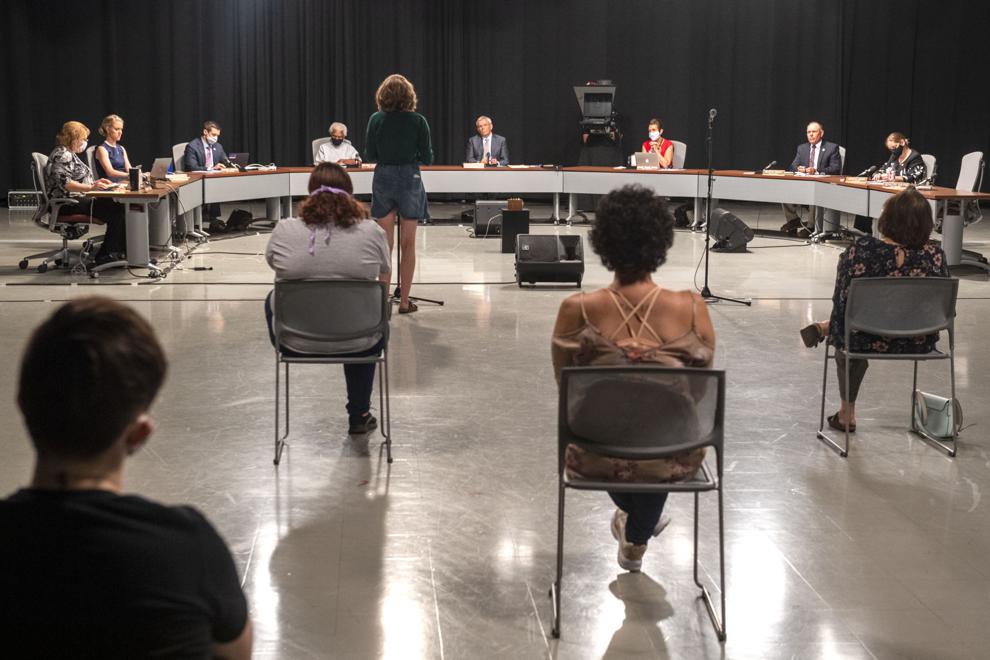 Bars Opening in Lincoln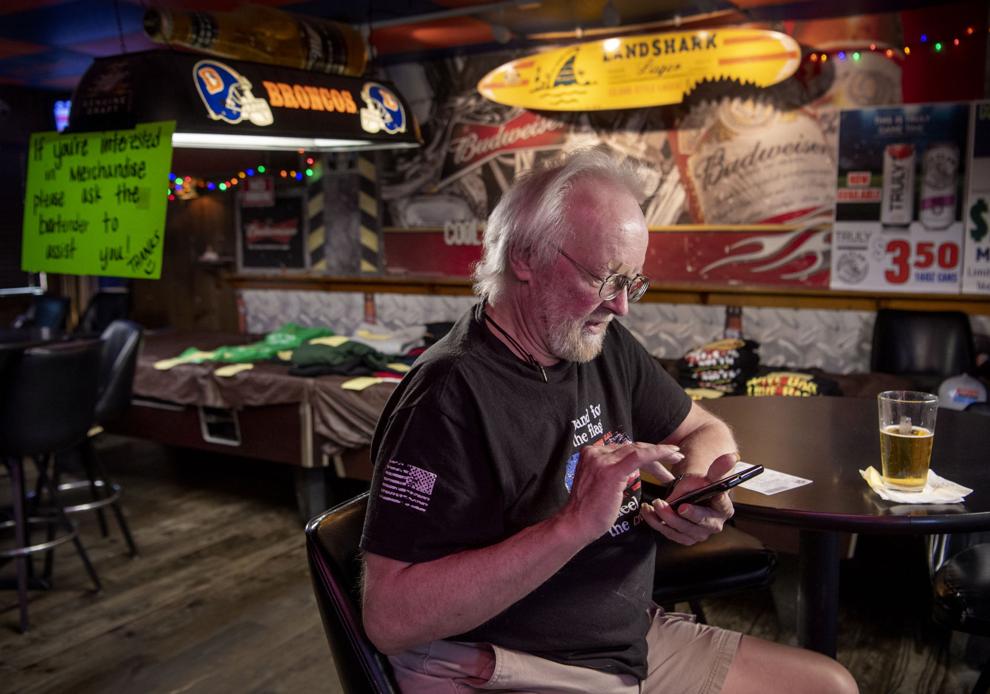 LPS Teachers Retirement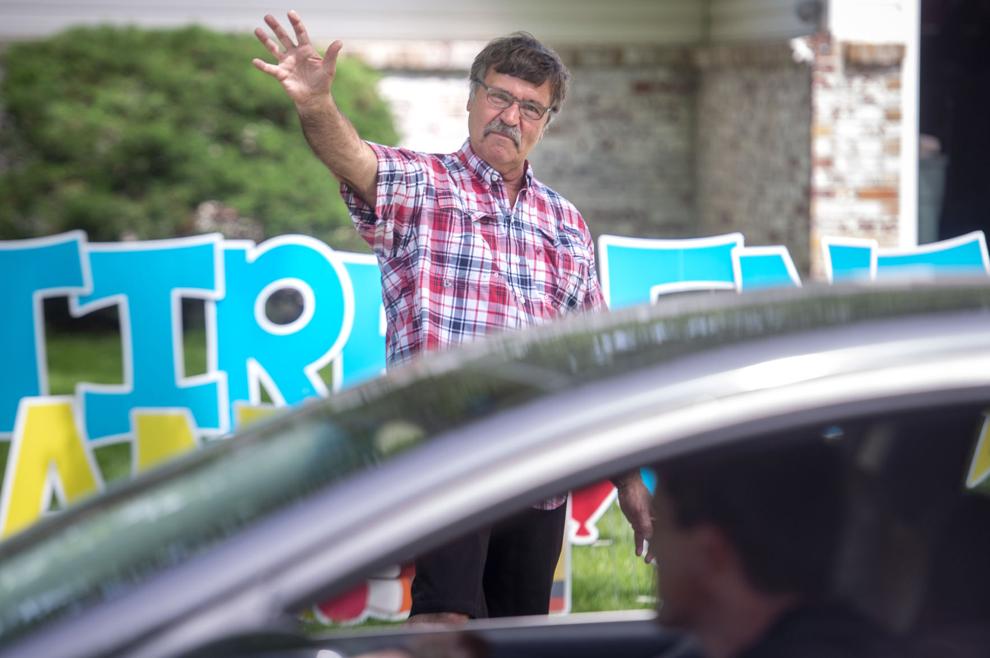 Holmes Lake Manor Horse Visit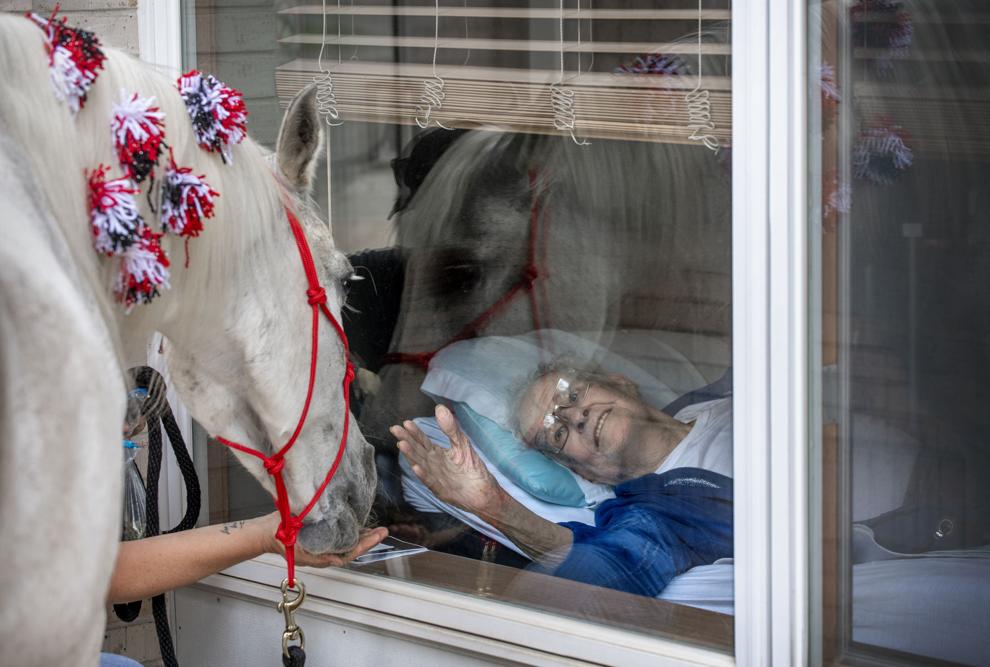 Lancaster County Courthouse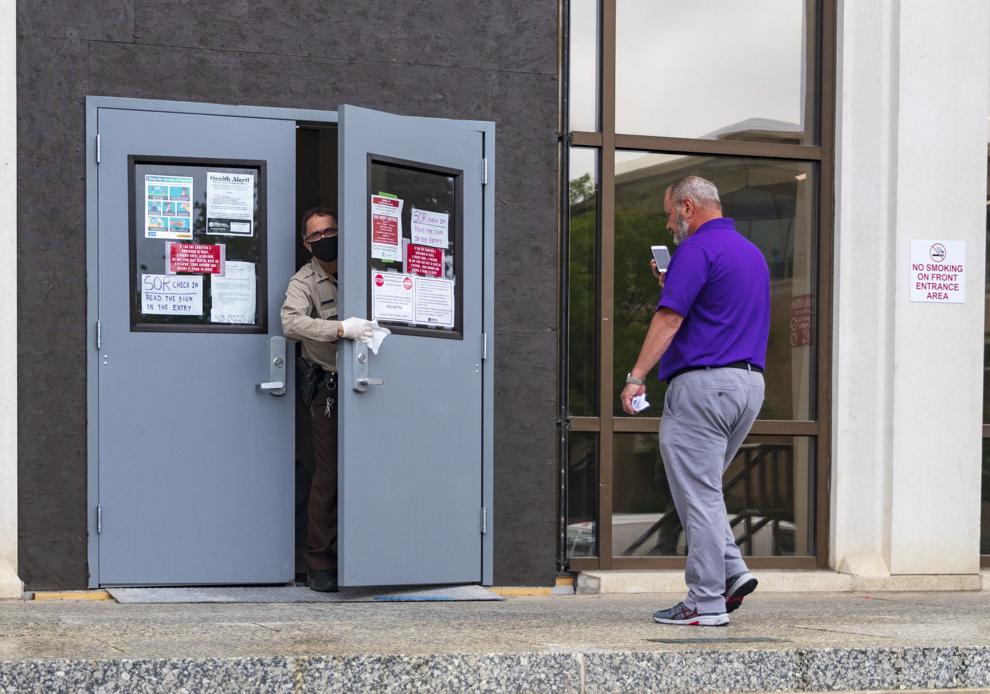 Campgrounds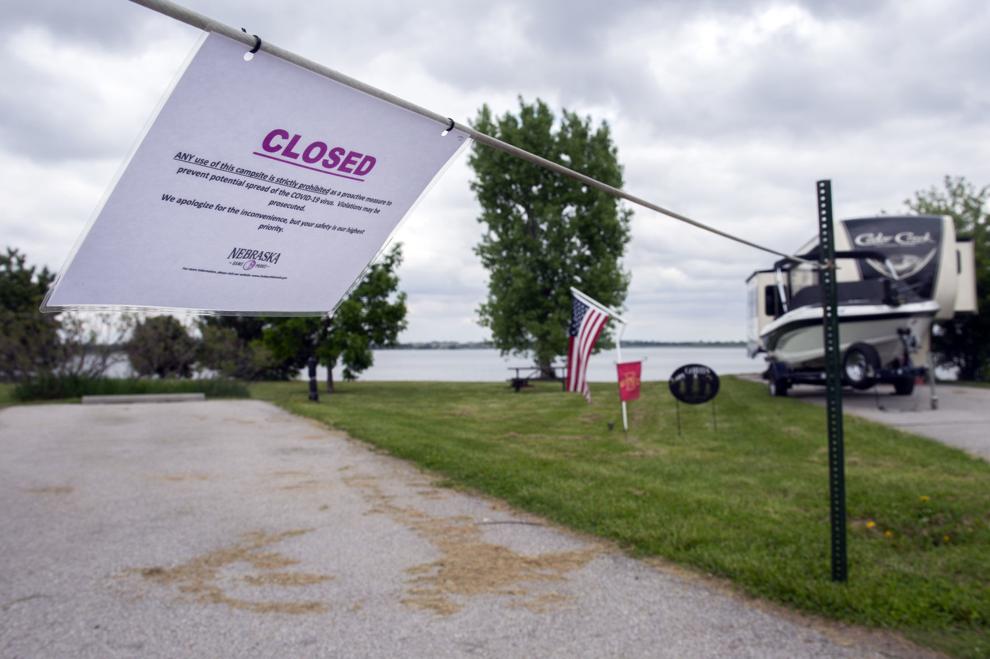 Church Social Distancing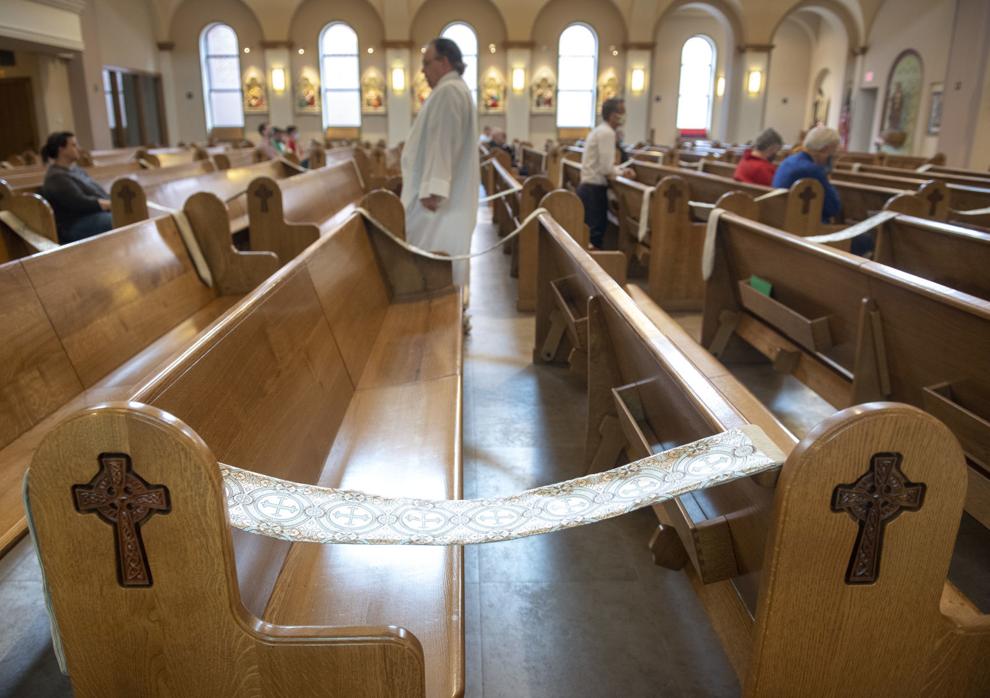 Children of Smithfield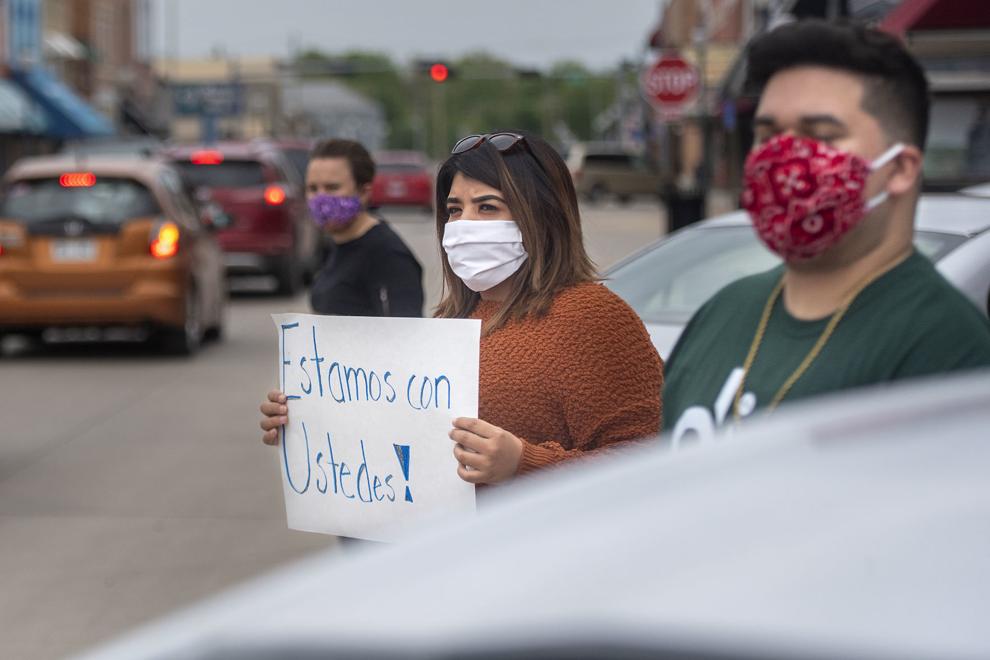 Farmers Market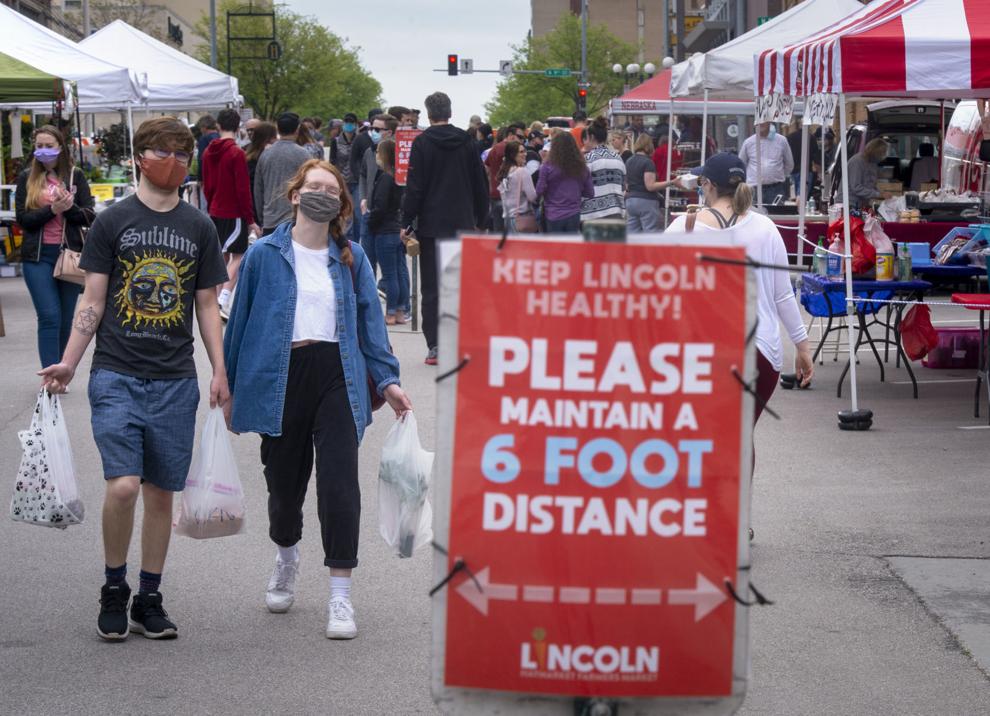 Parkview Christian Teacher Appreciation Day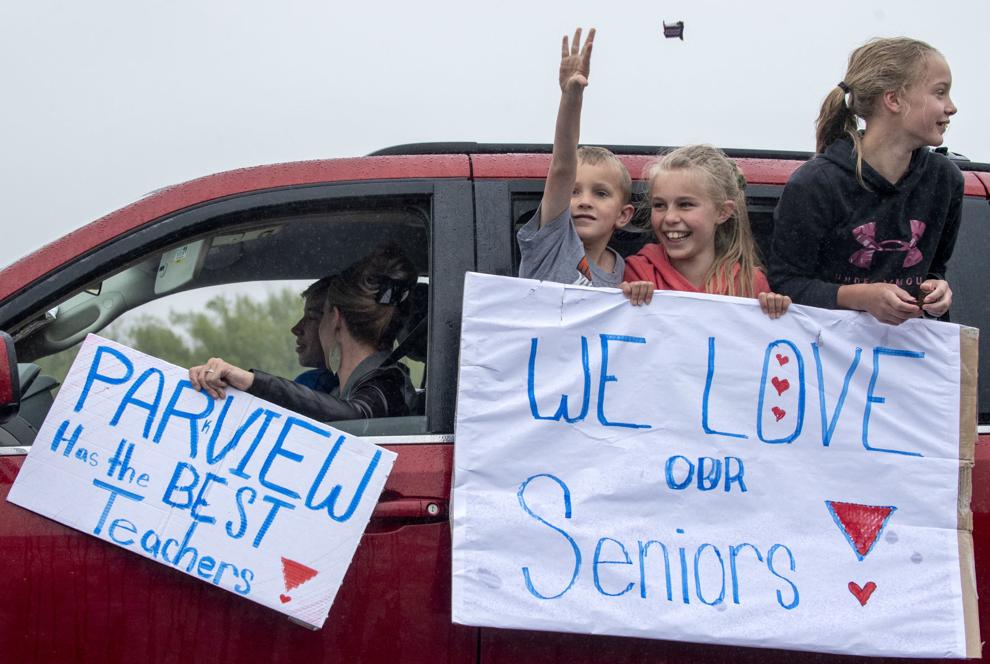 Lincoln reopening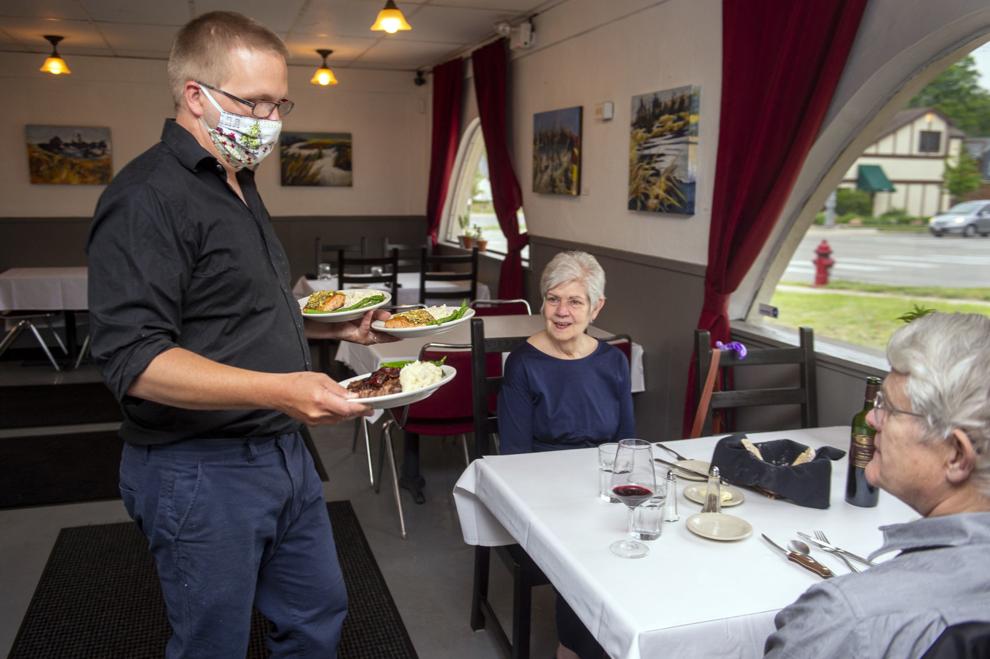 Mother's Day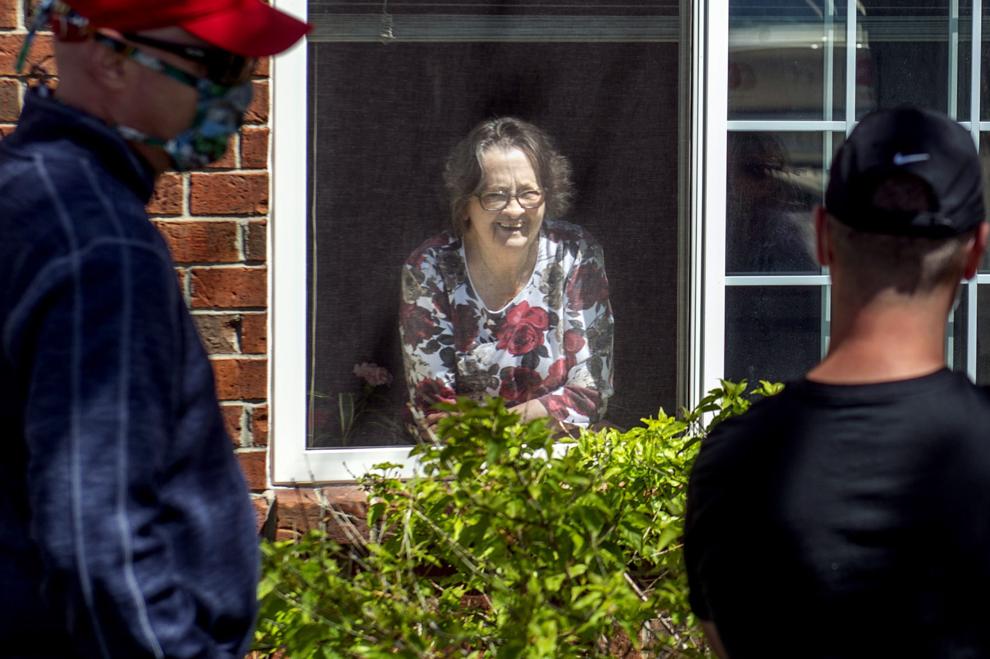 Lincoln Christian 2020 Seniors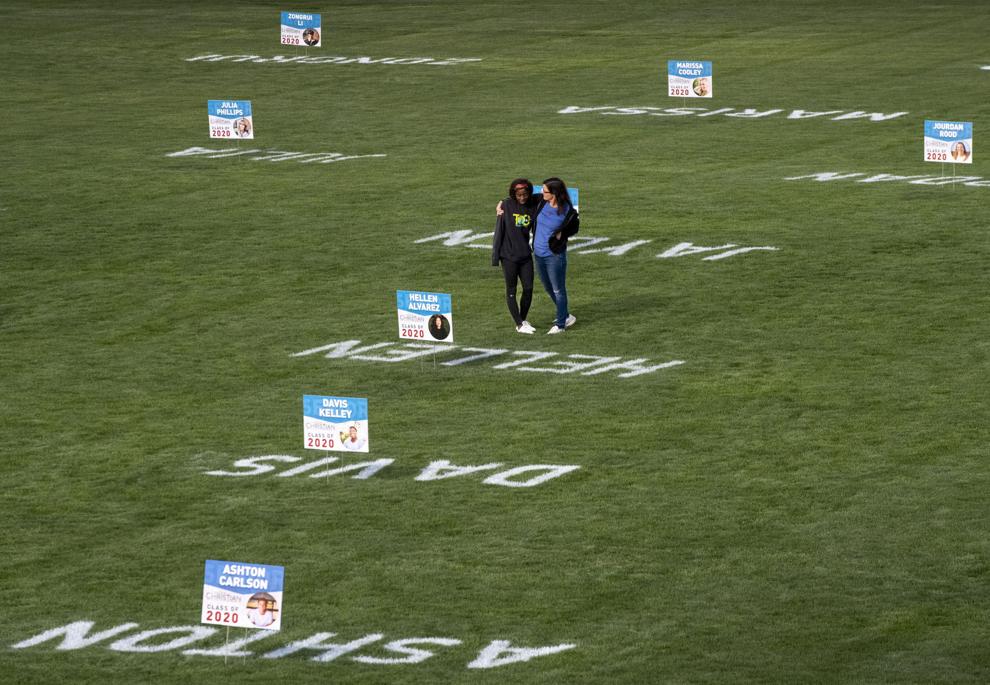 Test Nebraska site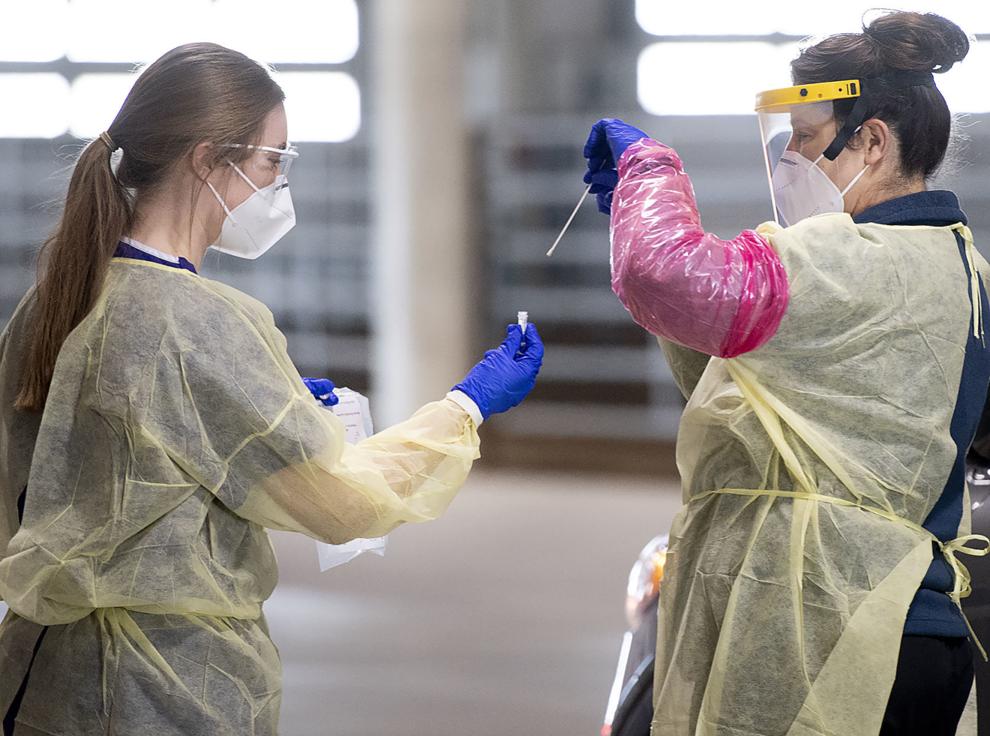 Selfie wall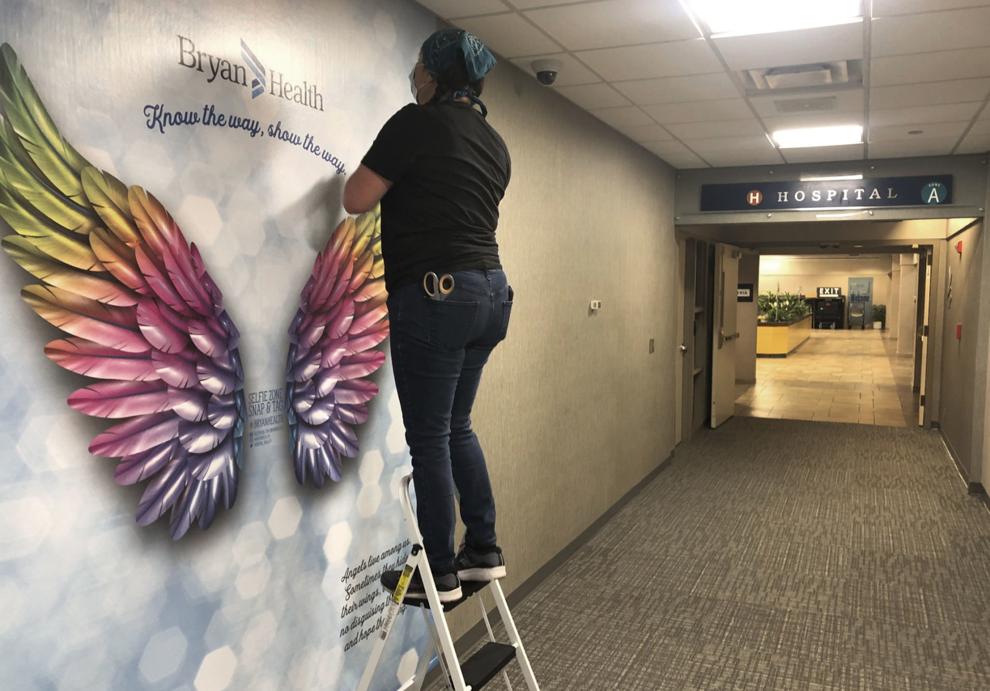 Drive-Thru Career Fair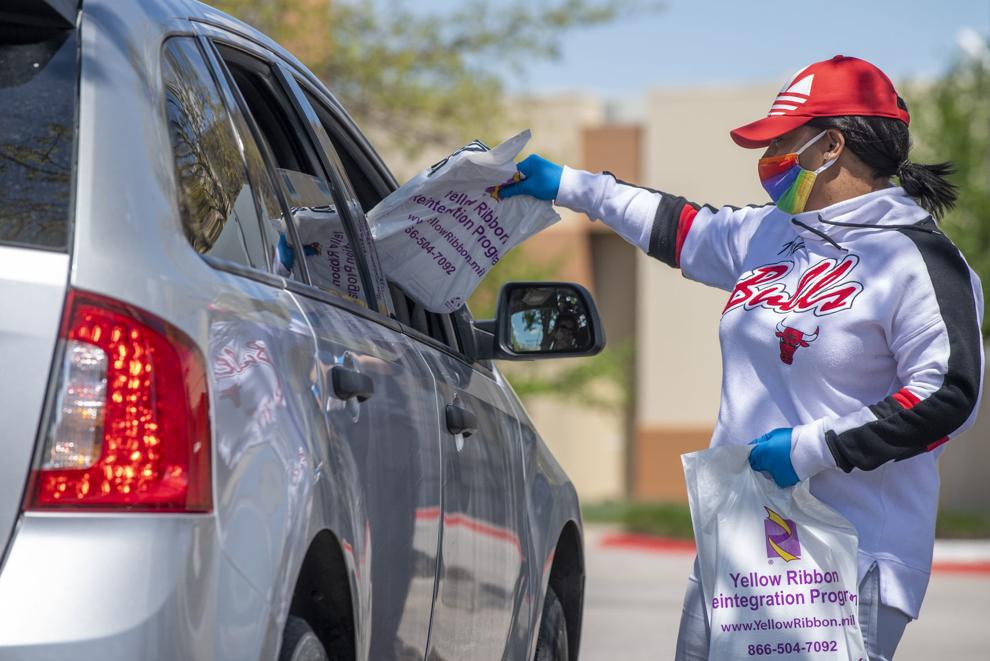 Center for People in Need food distribution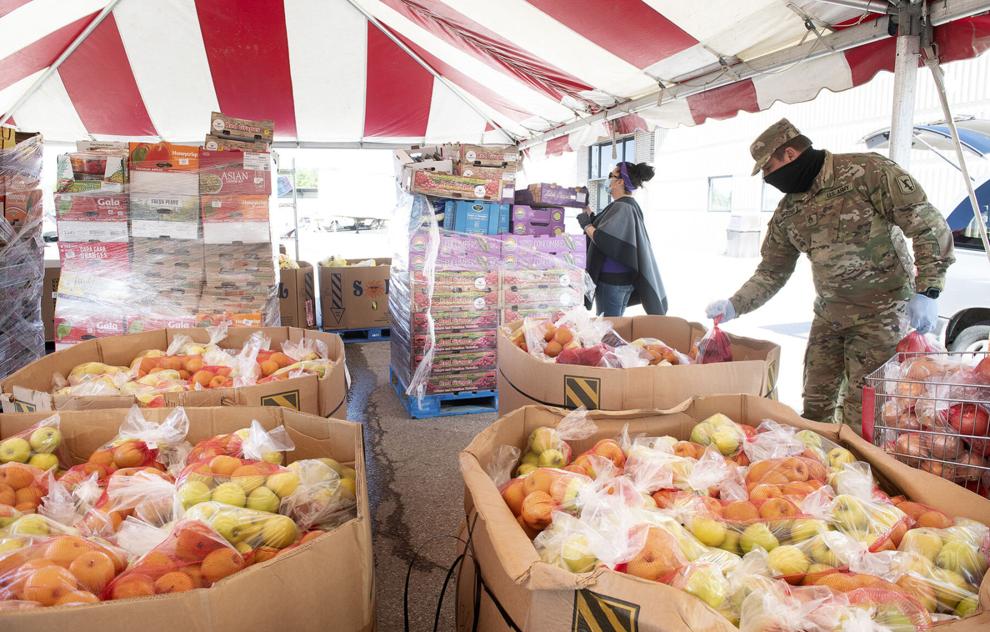 Marathon void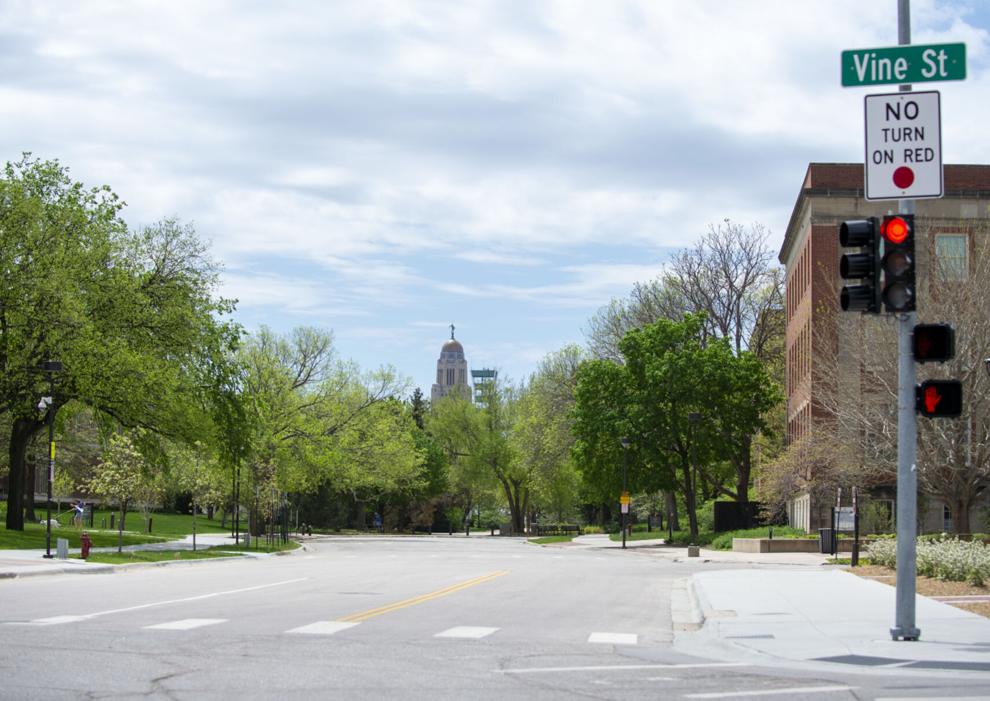 Drive-through parade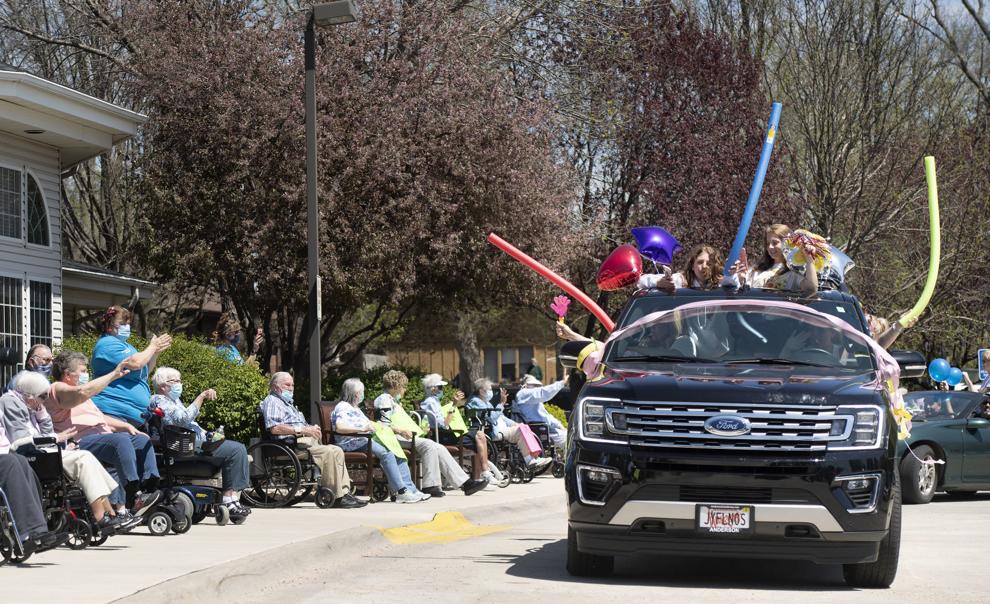 Masks For Truckers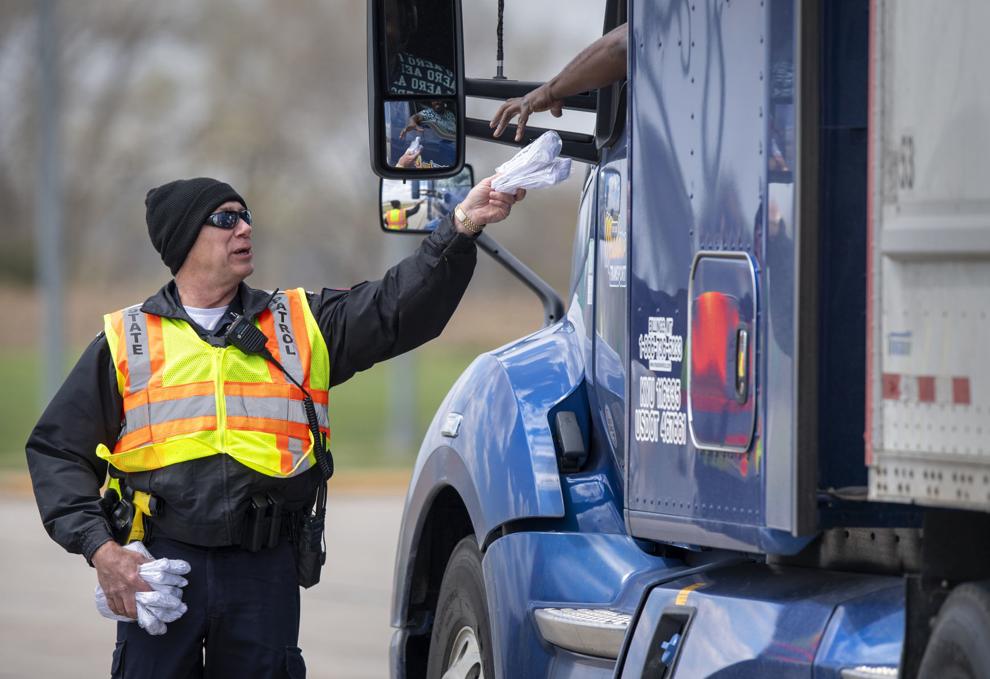 Hero Signs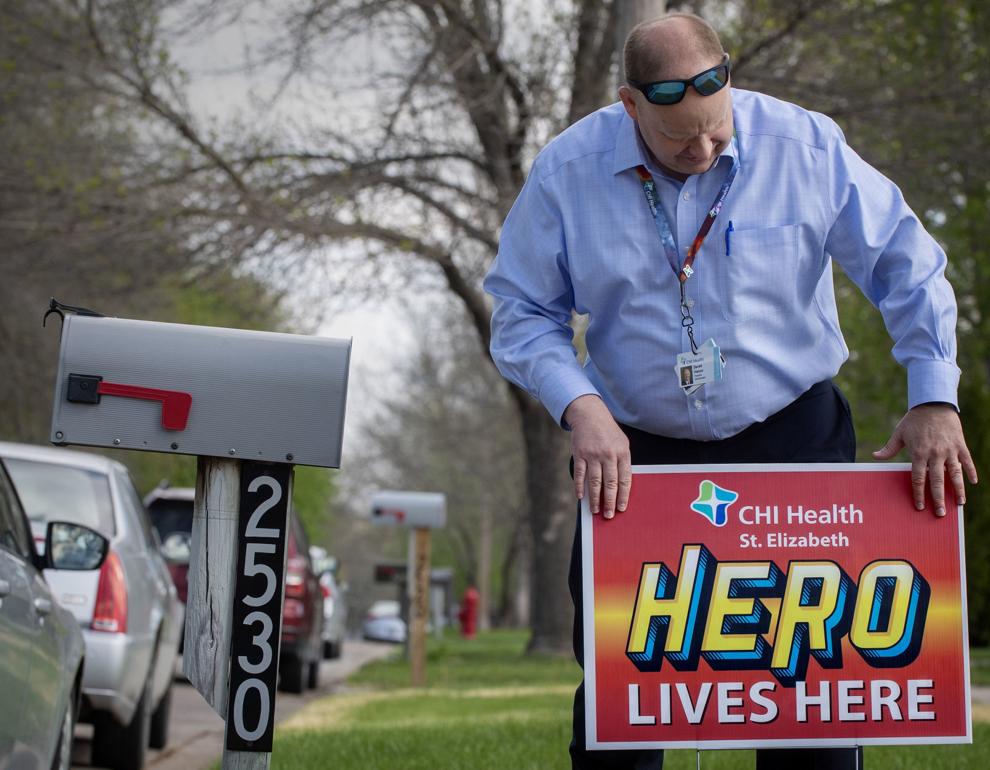 BikeLNK disinfecting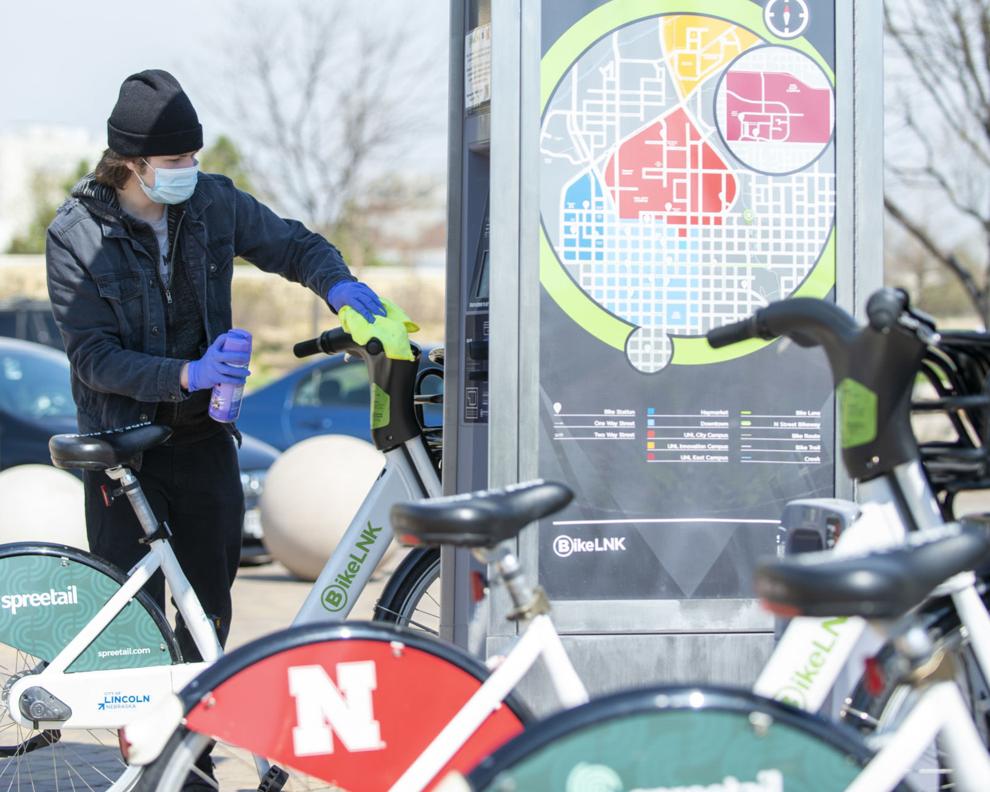 Teacher and Staff Parade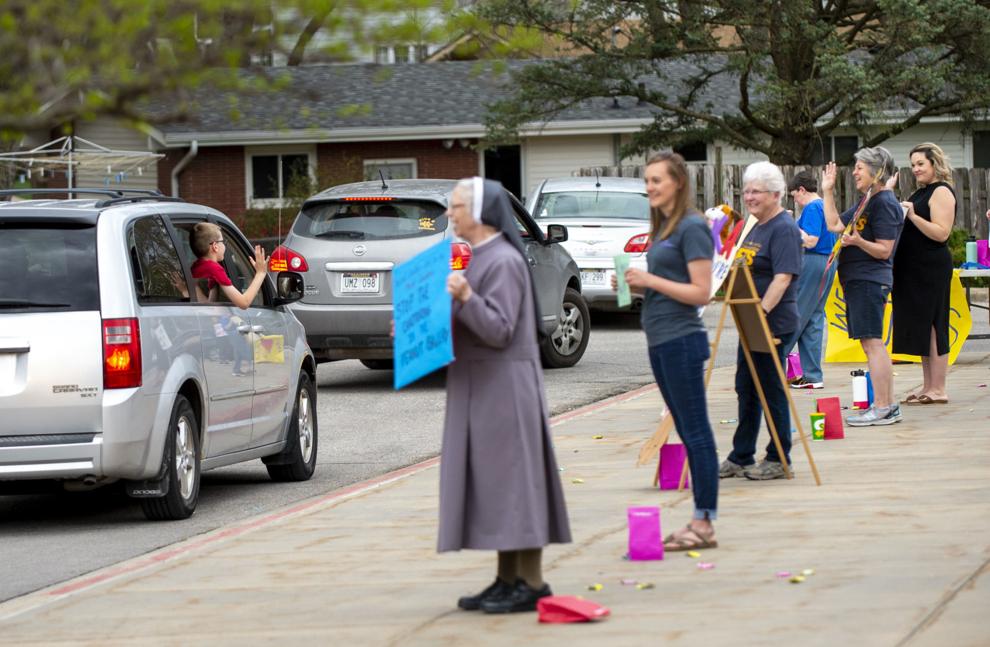 91-year-old released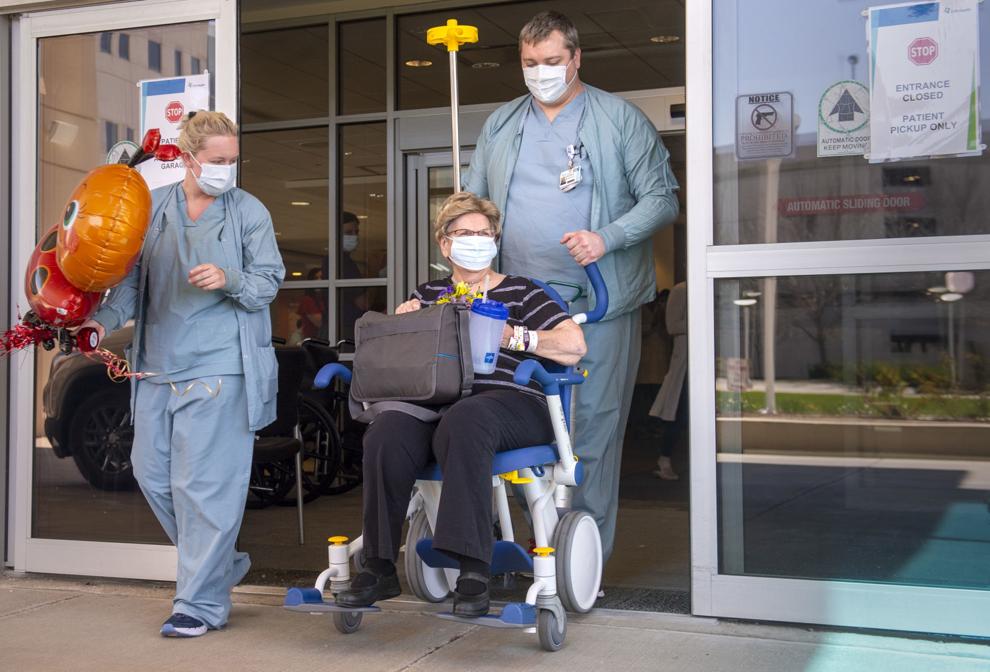 Food Bank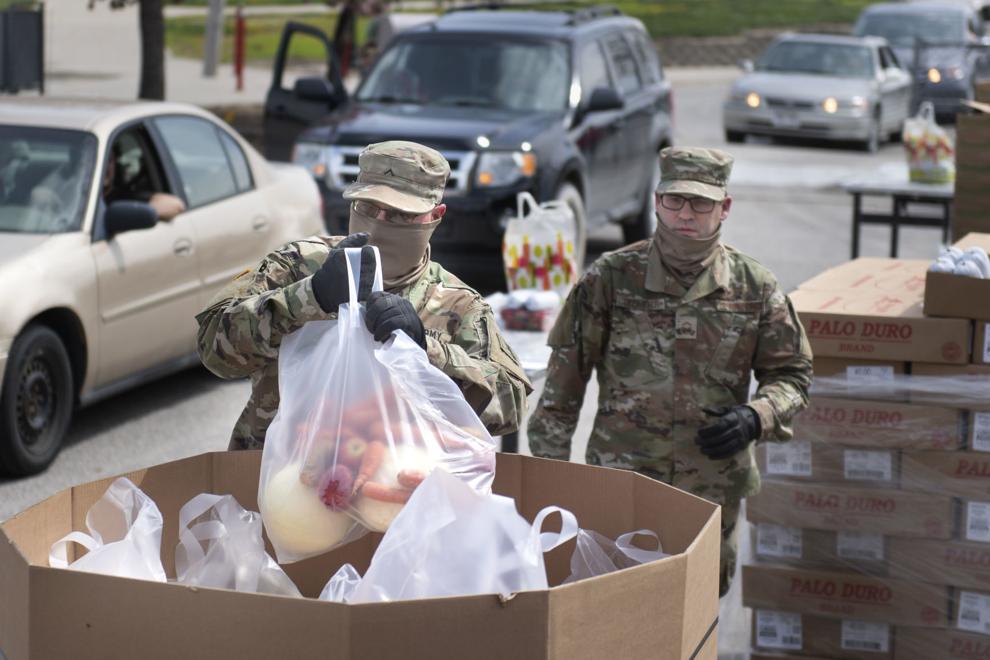 Thank you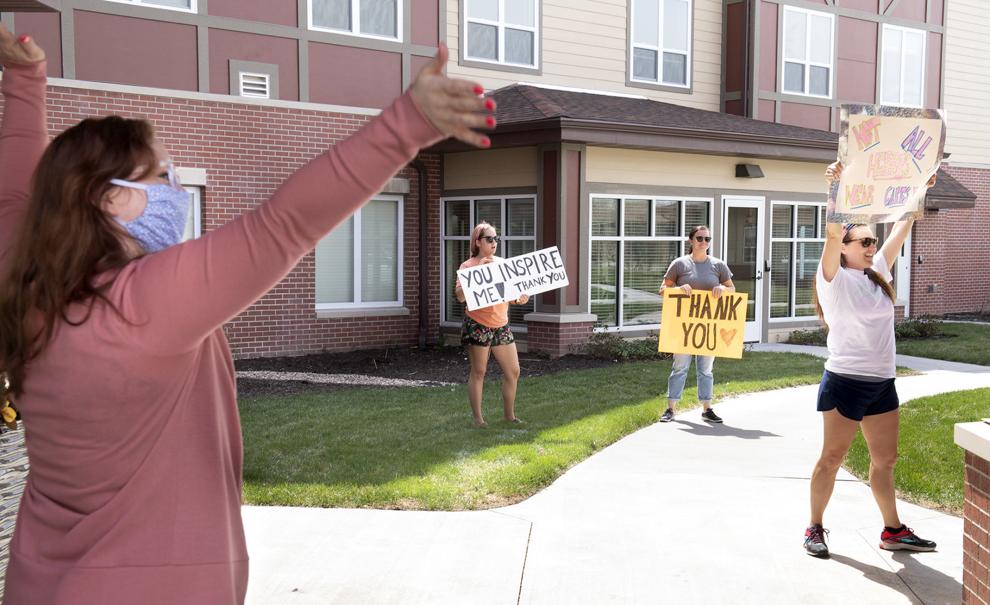 Virtual City Council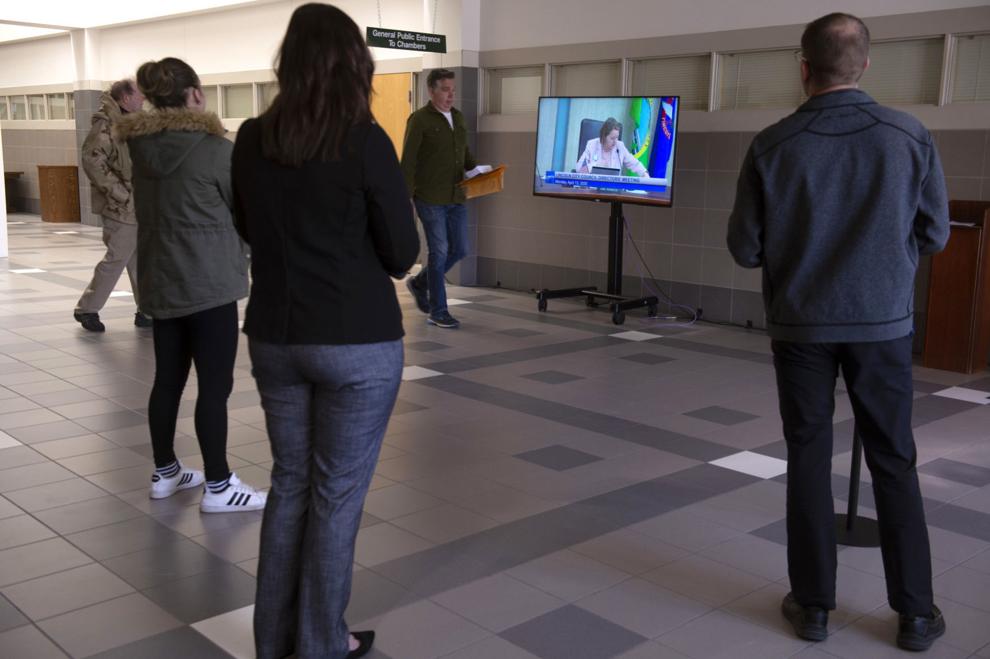 Good Friday Music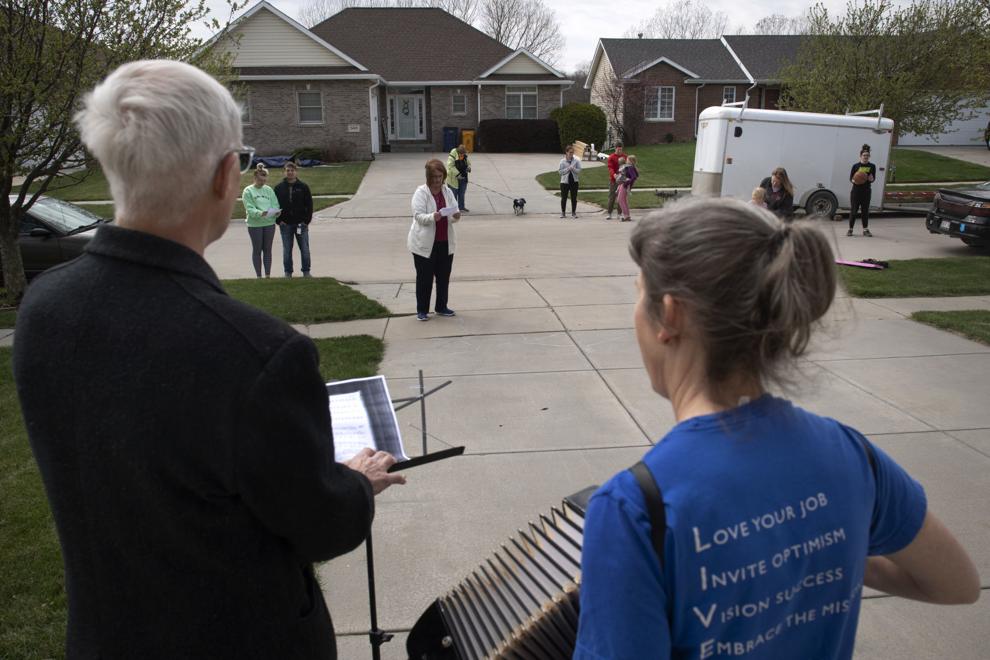 Masks on a walk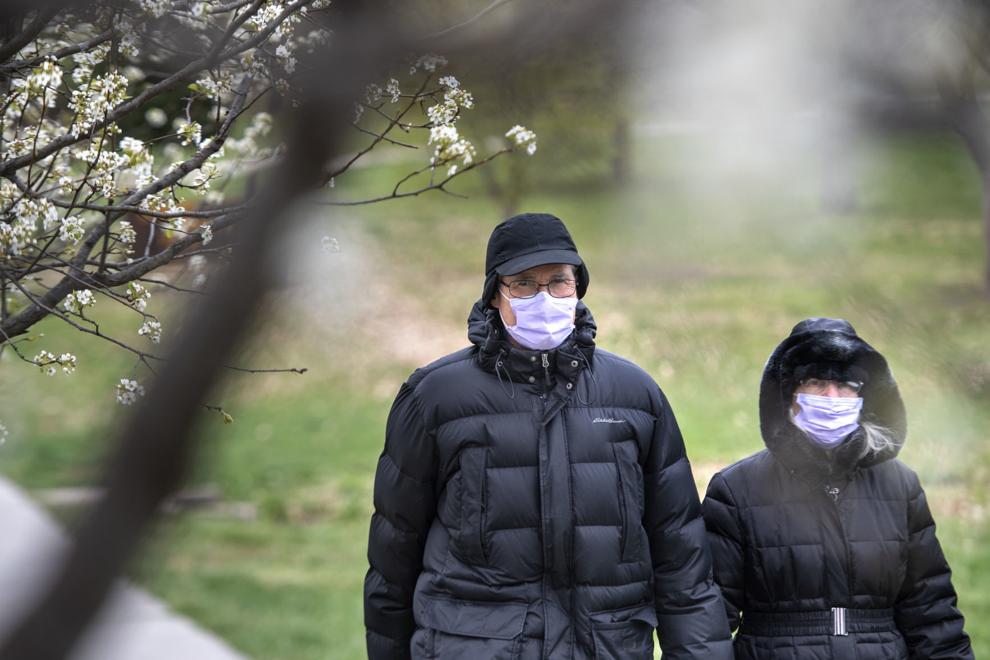 Watch: A timelapse of the mural at Saro Cider
Heroes sign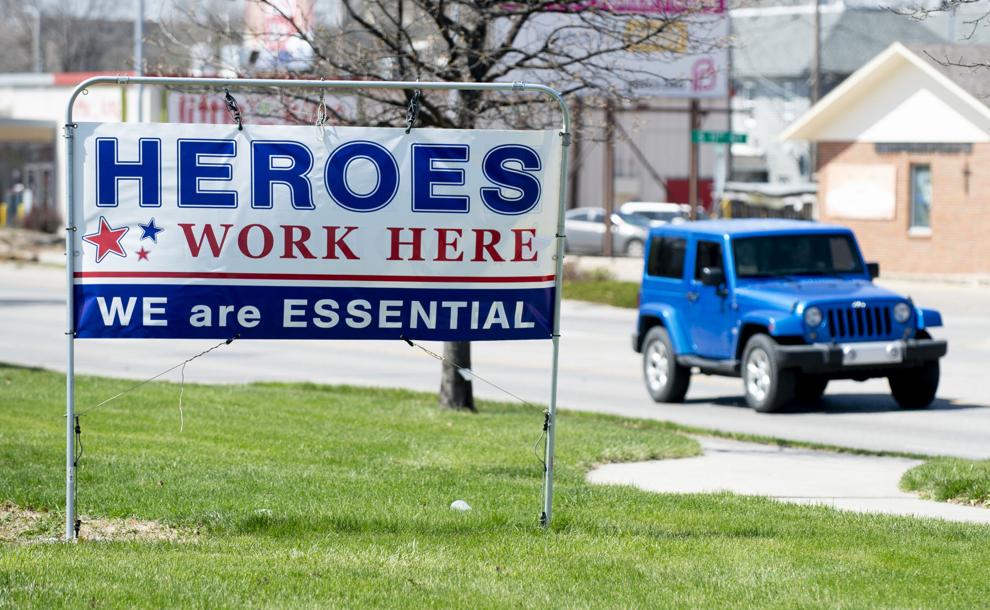 Watch: Hand sanitizer rolls off Innovation Campus assembly line
No fun here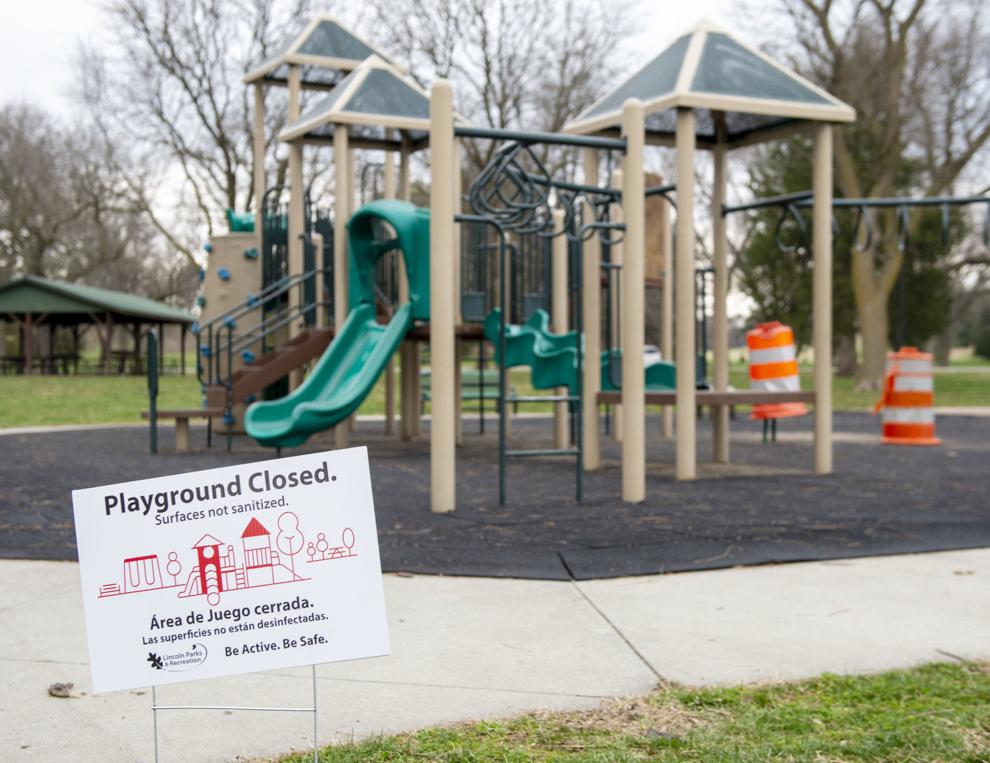 Inverse Parade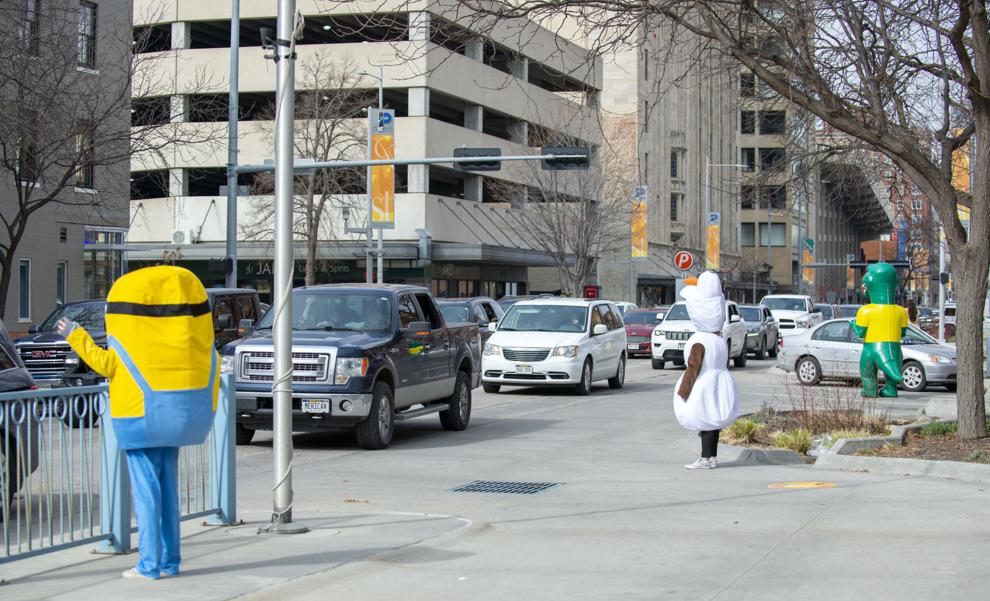 Haymarket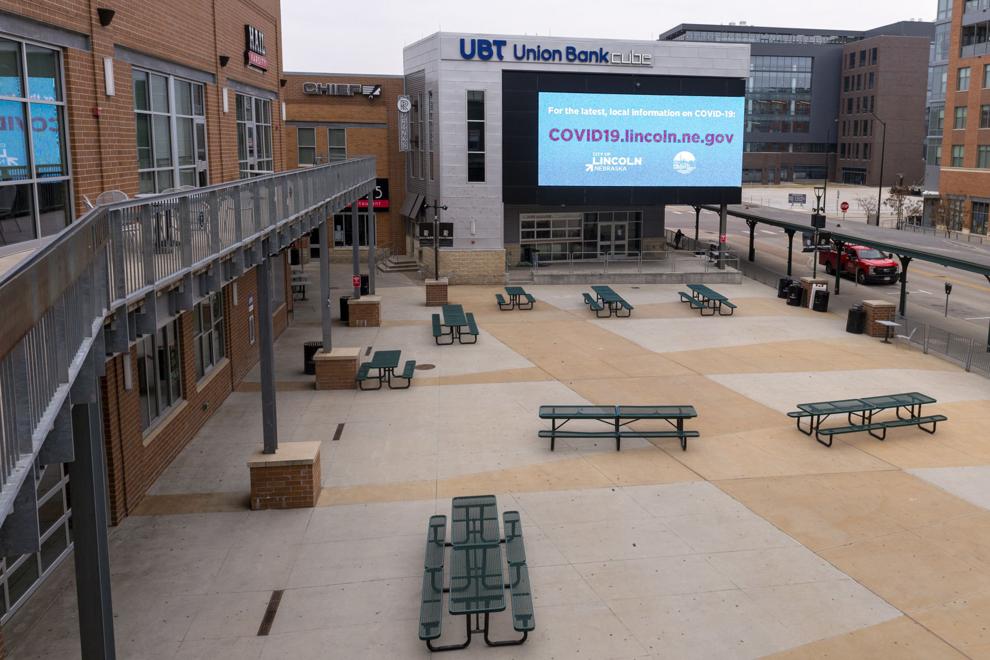 Empty downtown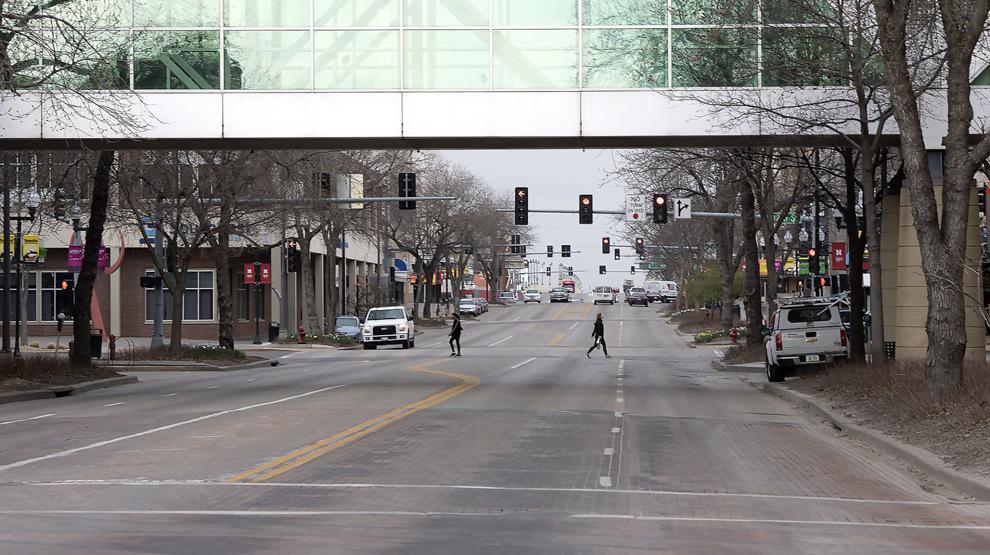 Tower Square sign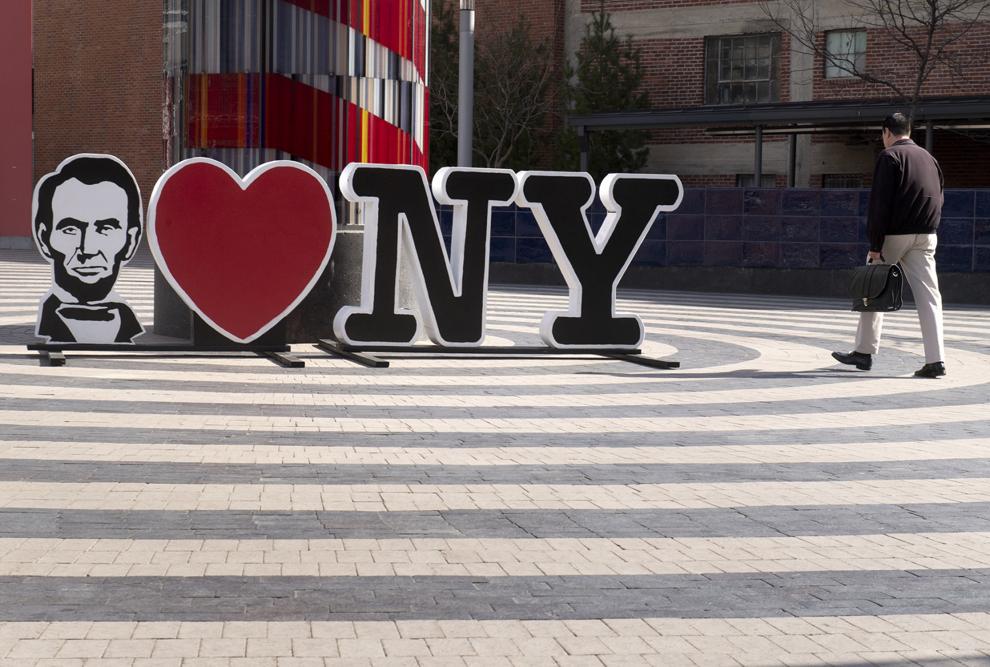 Billboard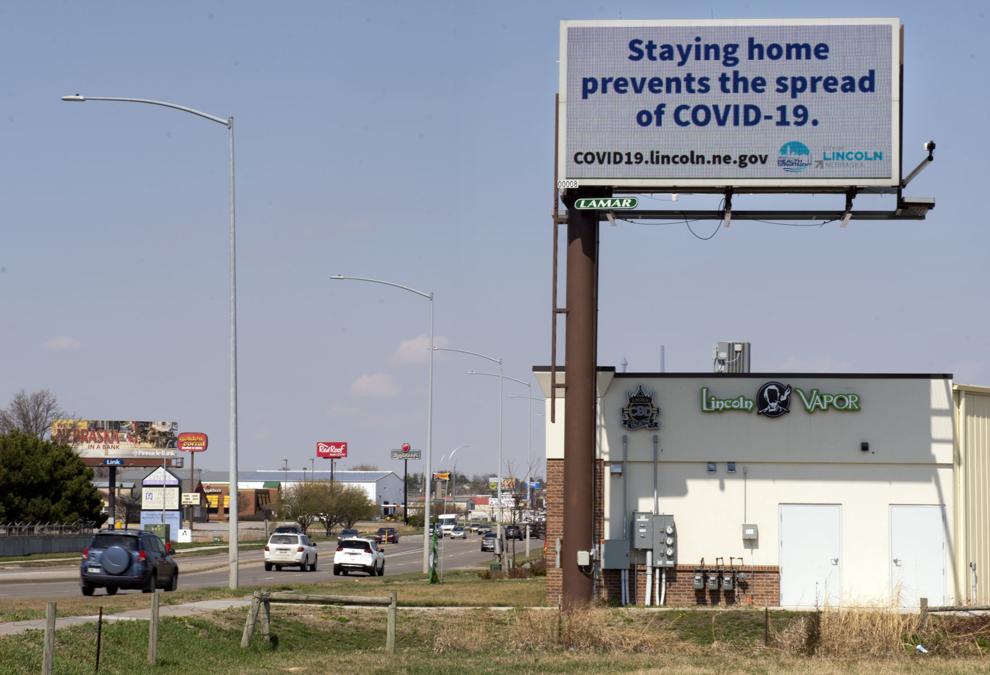 Church services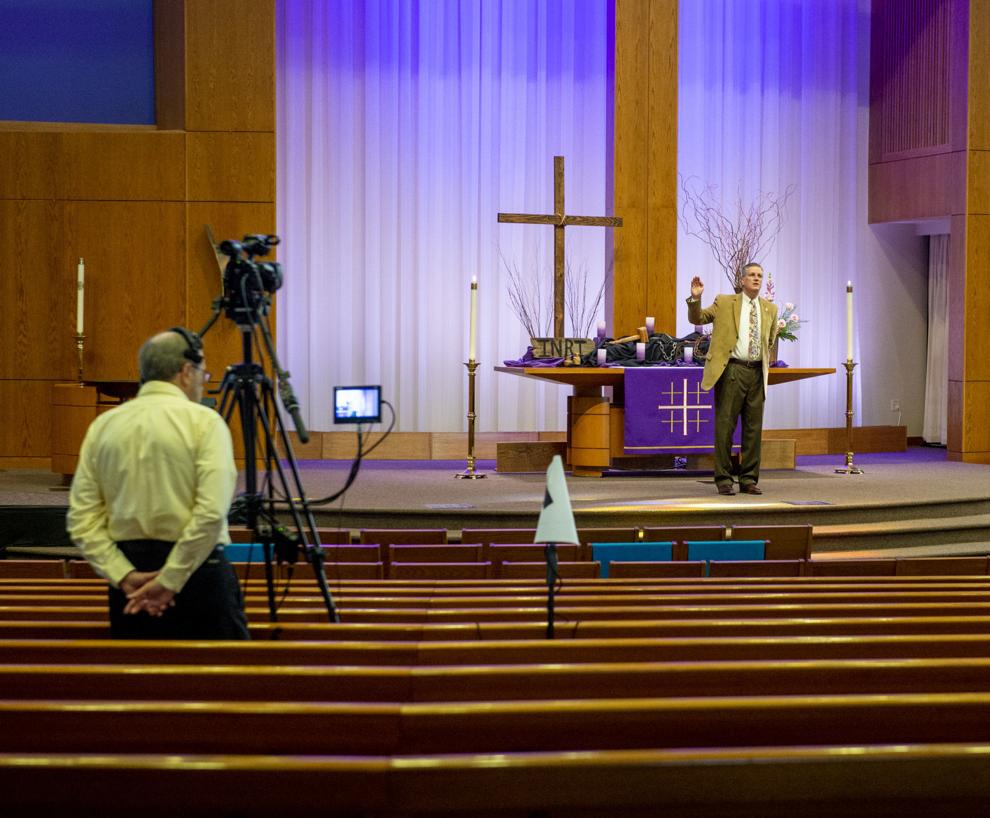 WATCH: Celebrating a birthday with a parade
DoorDash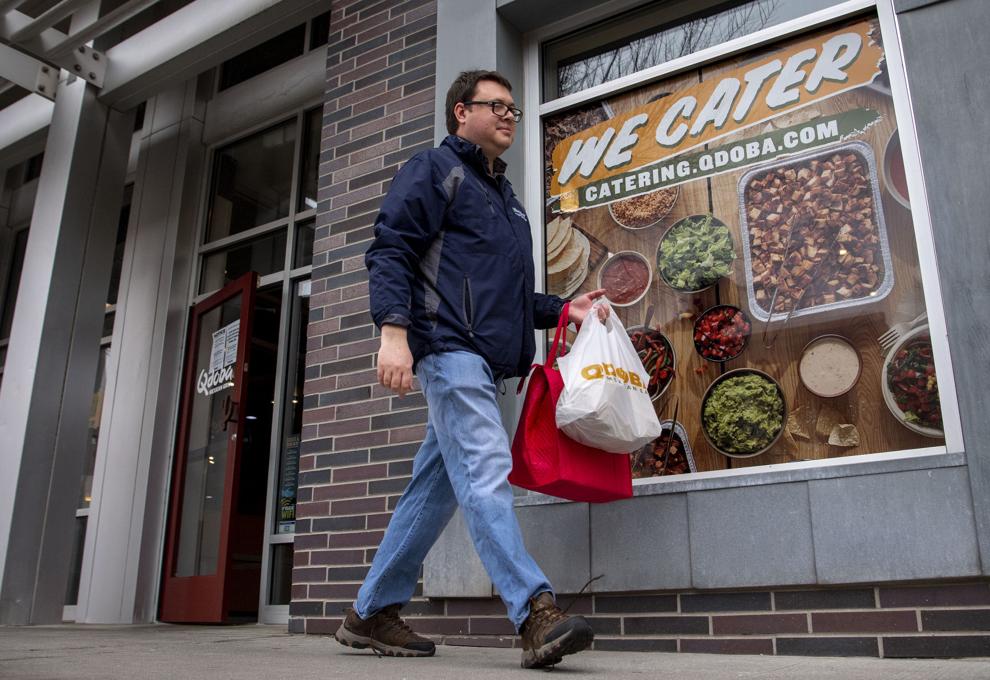 StarTran Ridership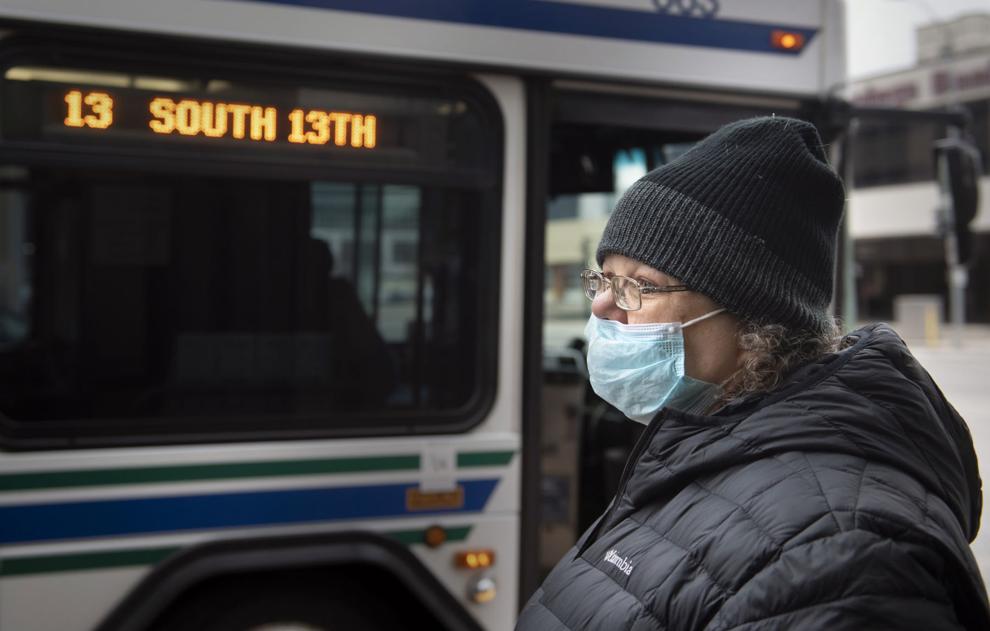 Simpsons in the windows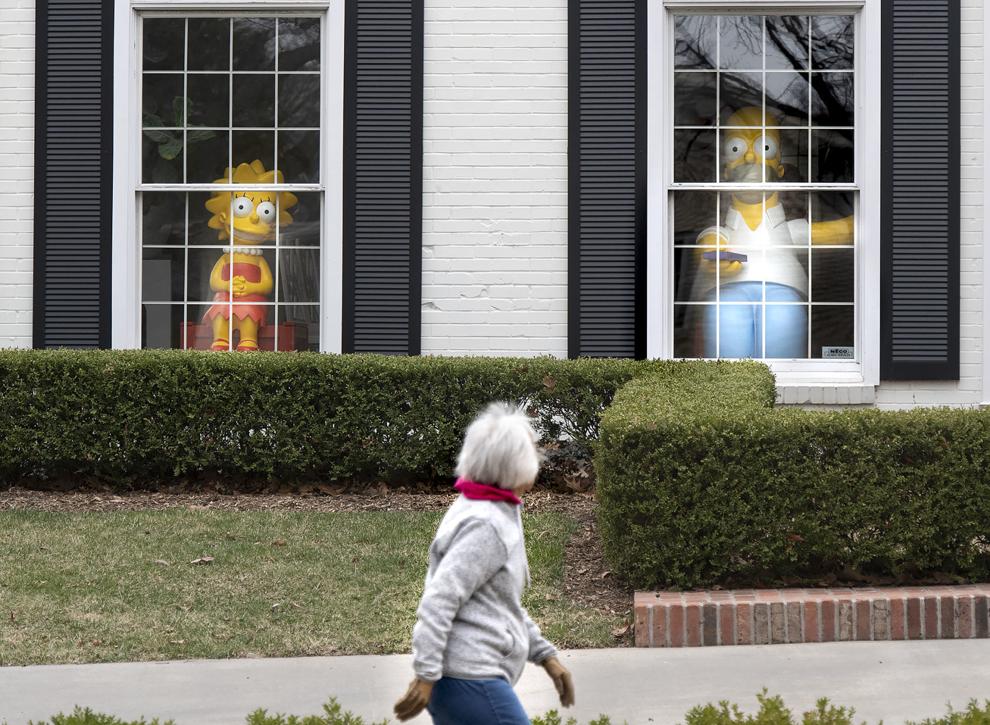 Drive-thru COVID-19 testing
UNL Beekeeping virtual class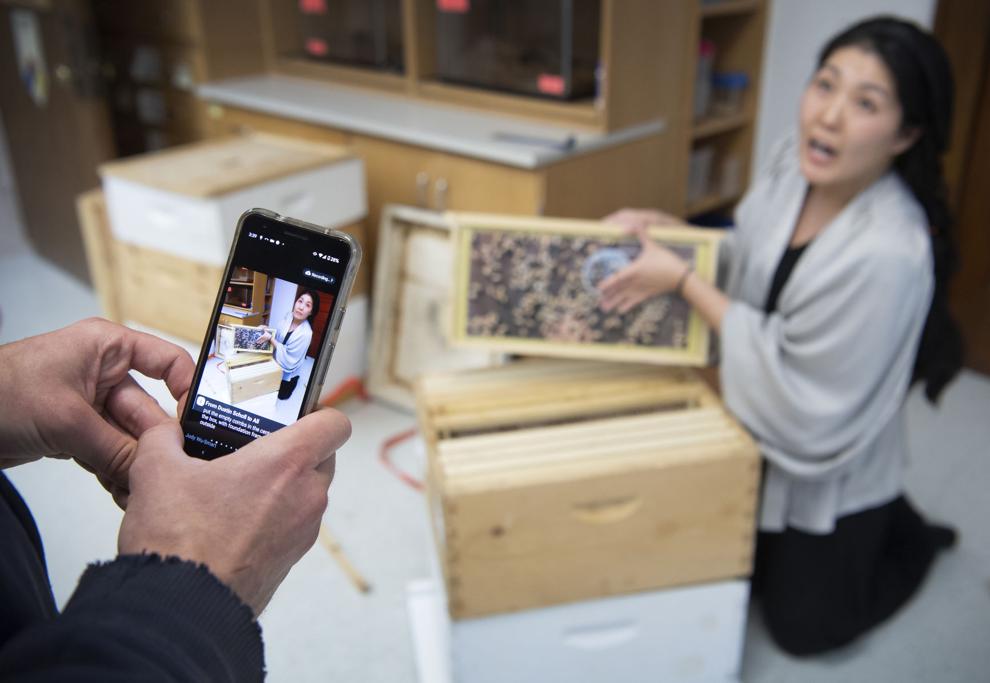 Lincoln Lutheran Online Teaching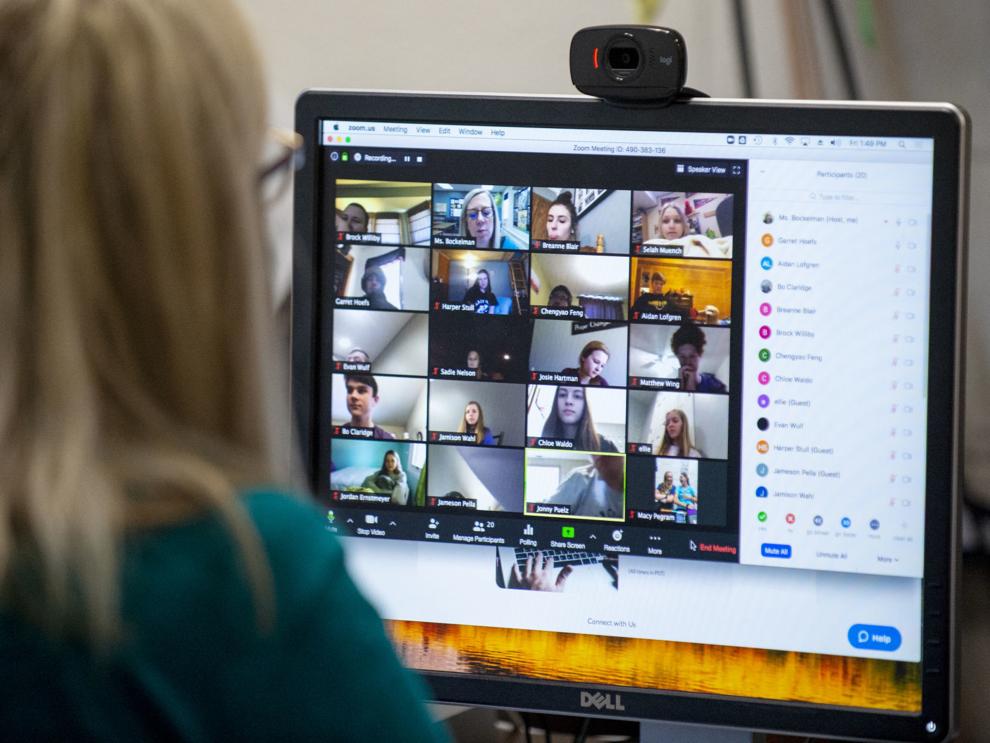 Bourbon Theatre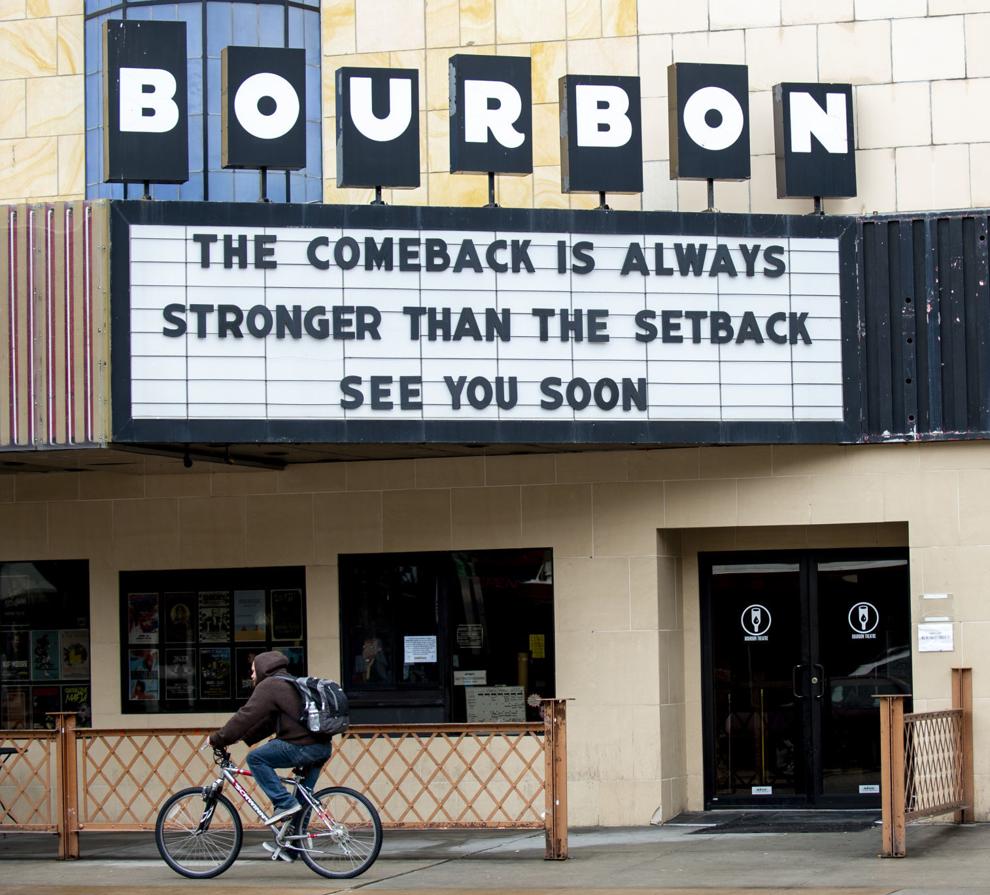 Social Distancing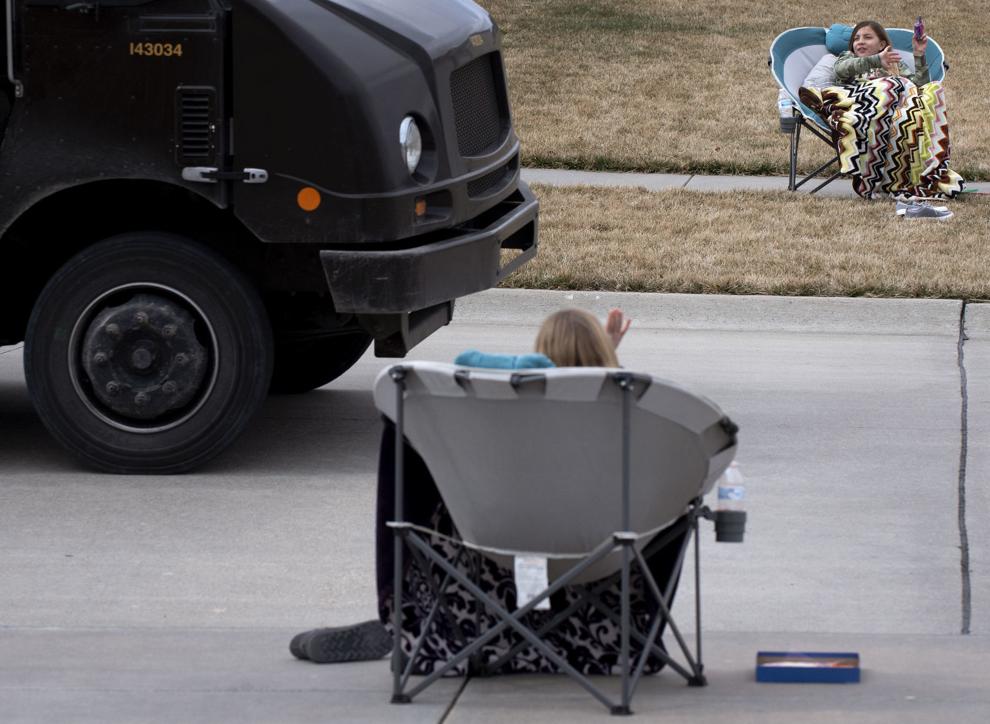 Blue for public health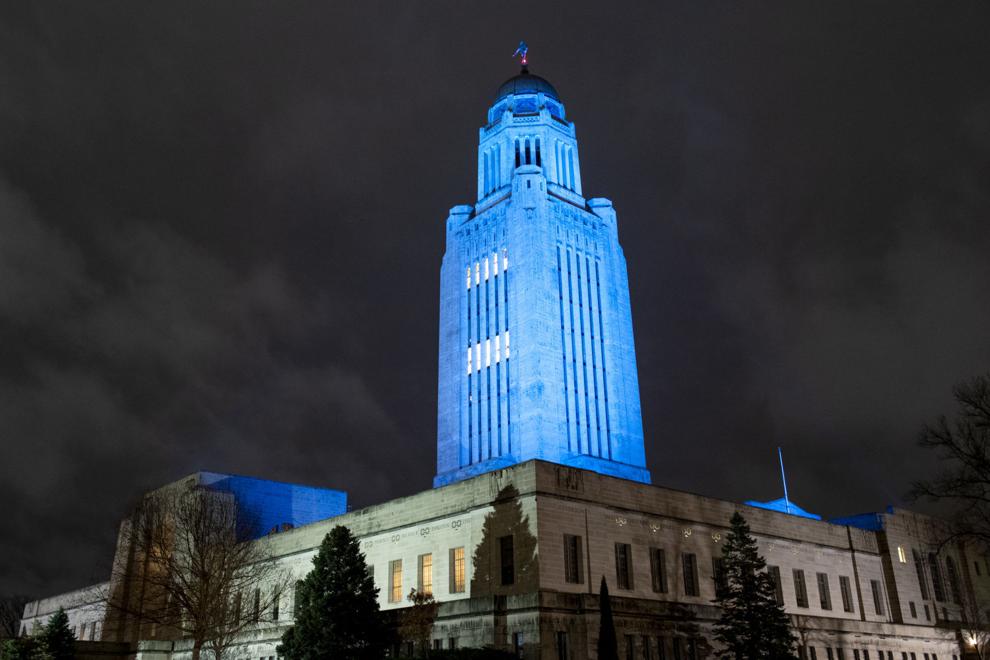 Protecting parents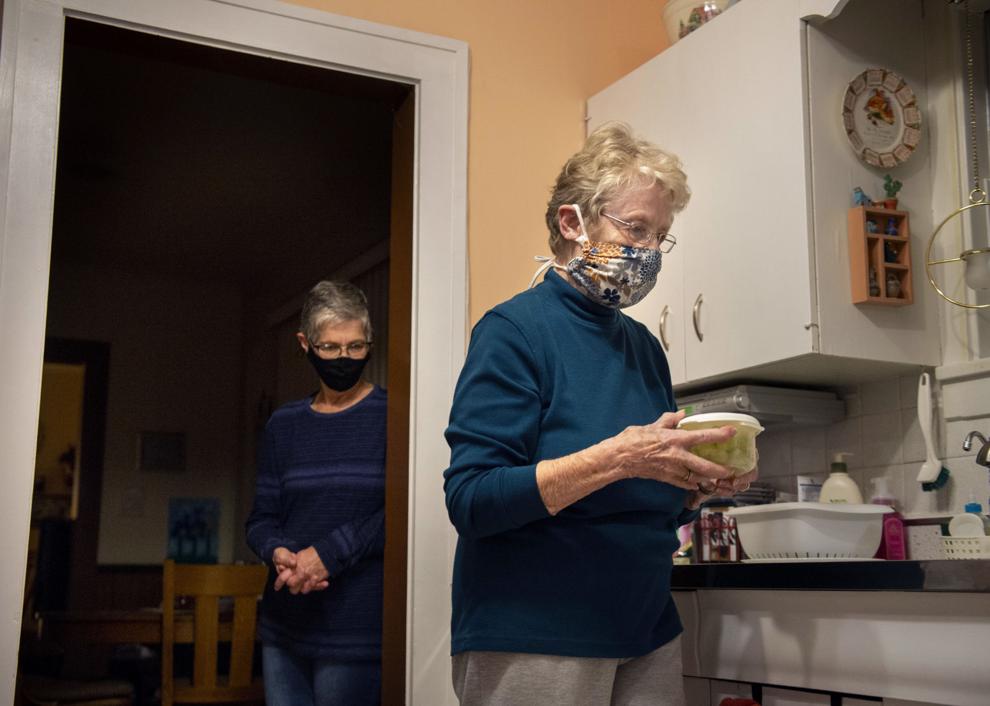 Basketball without fans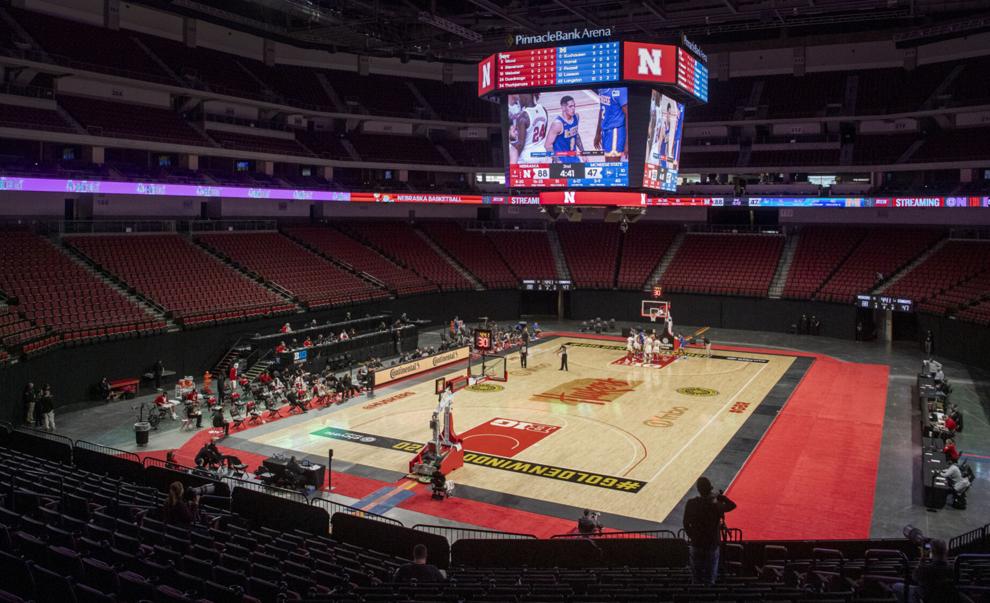 Thanksgiving to go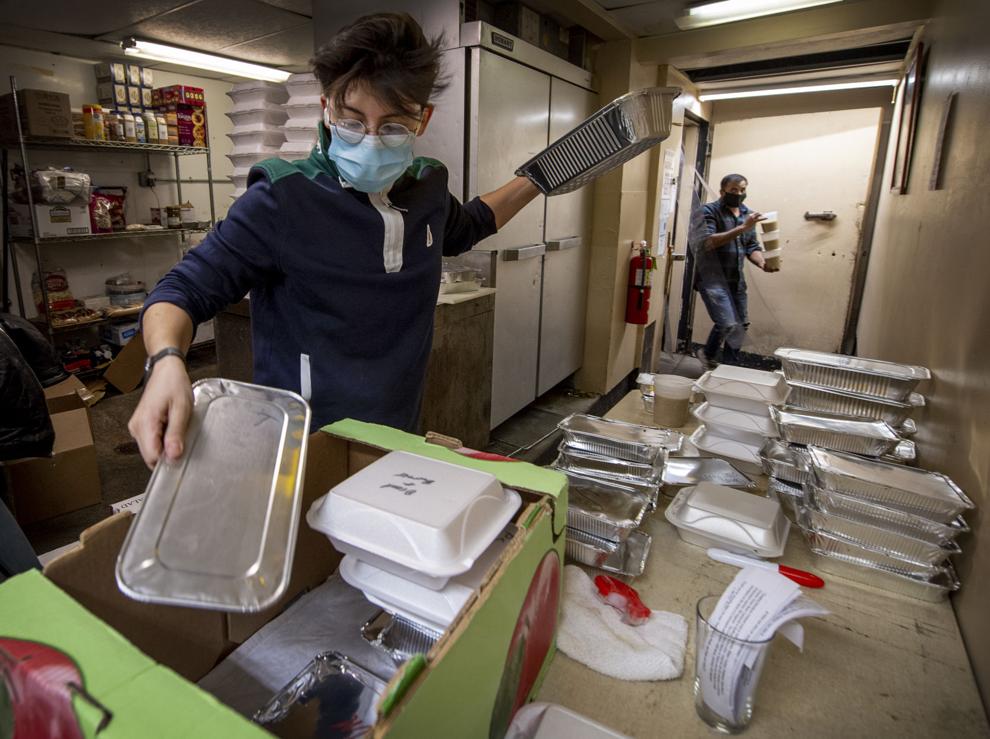 Basketball masks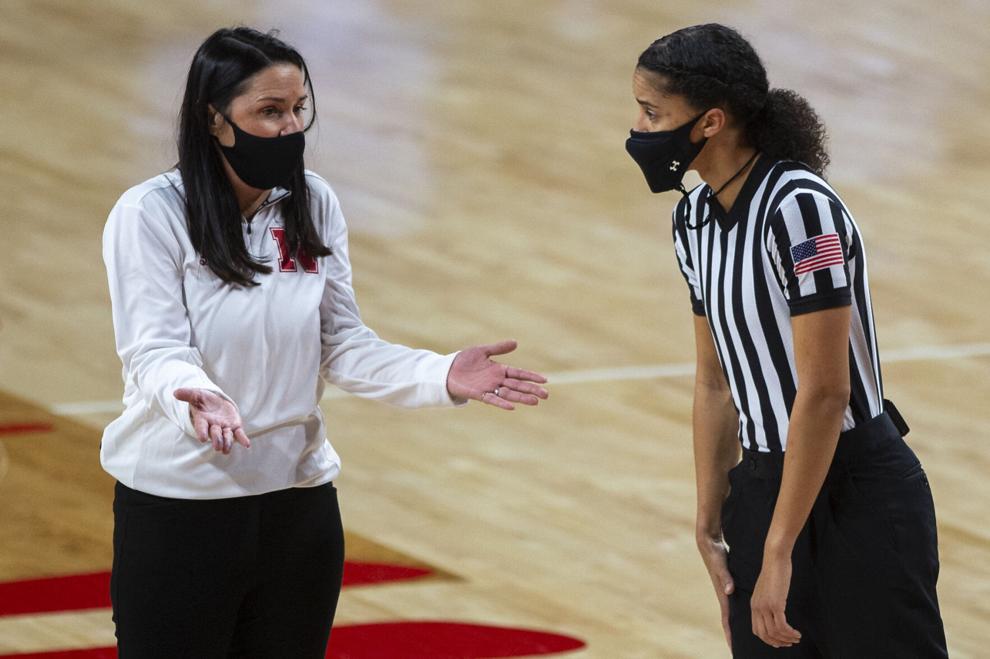 Food donation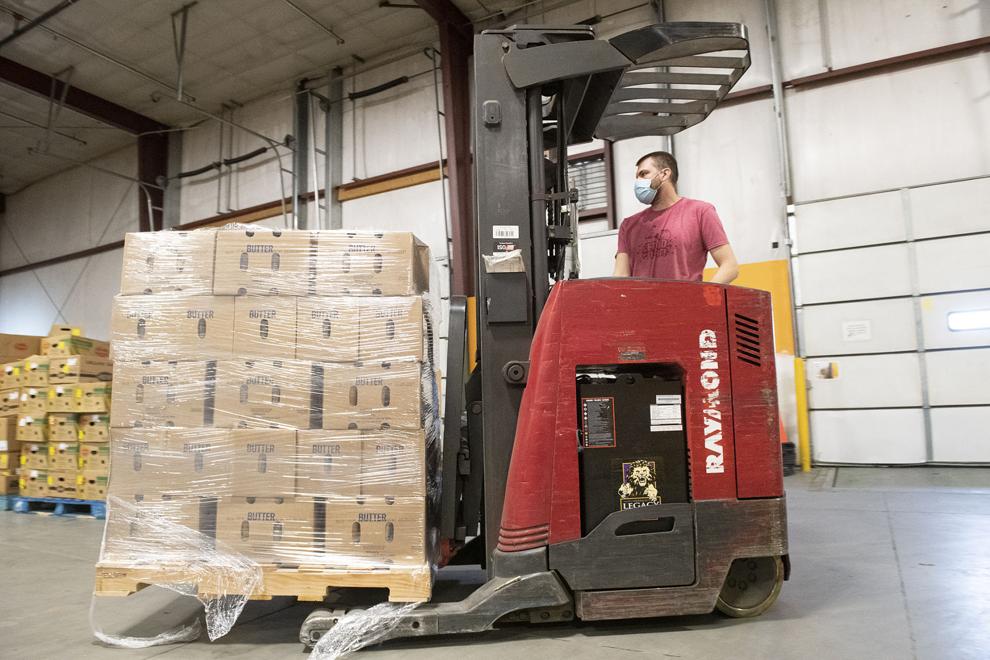 Sports cleaning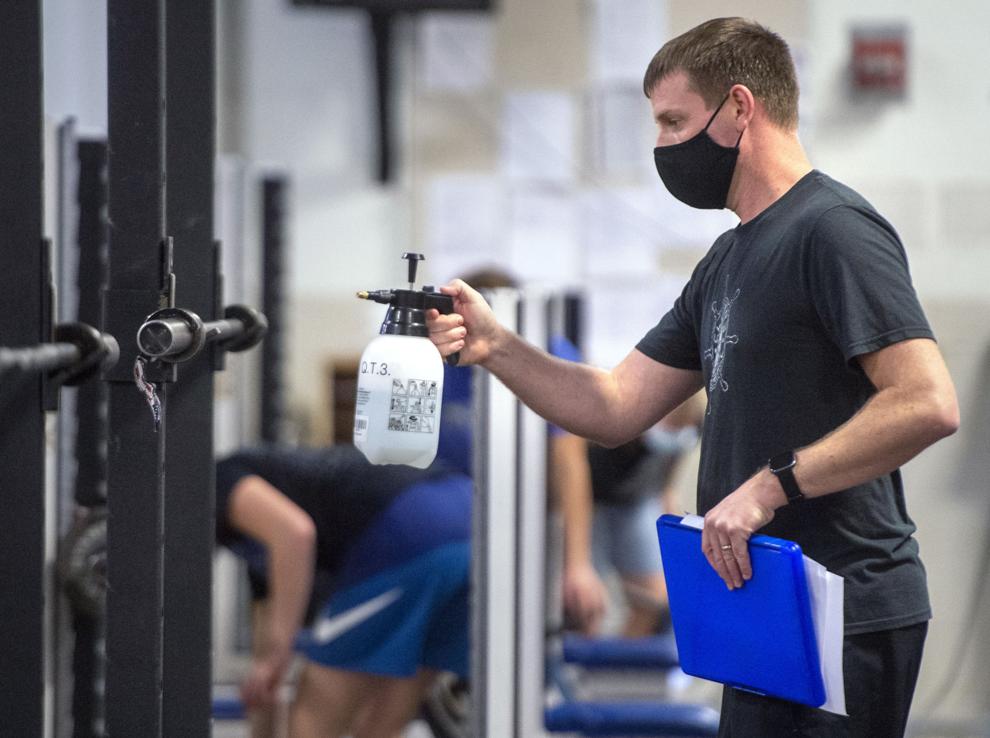 Socially distant Santa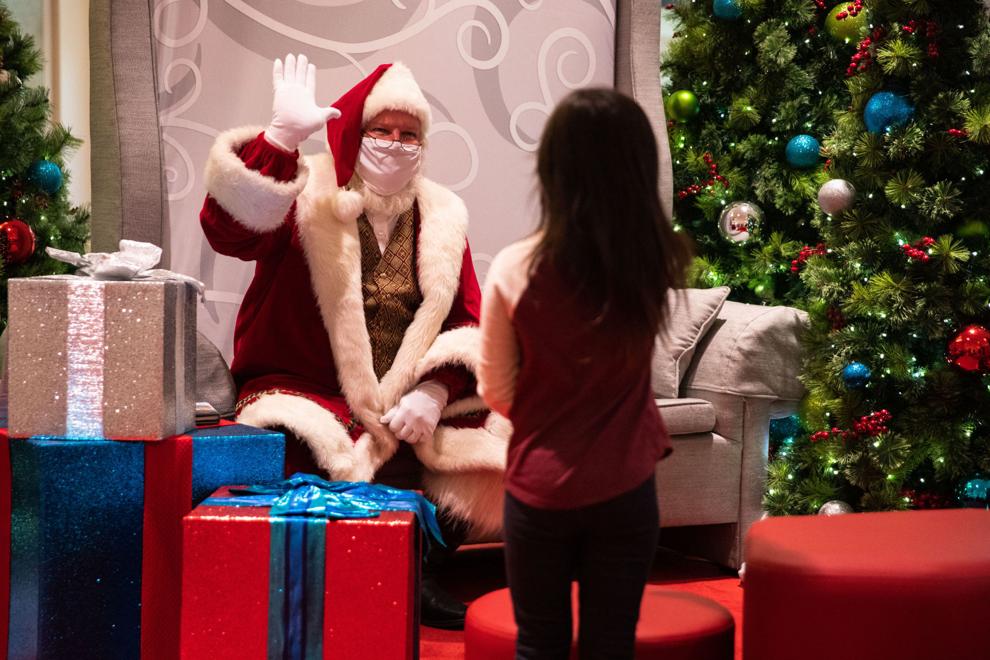 Christmas tree demand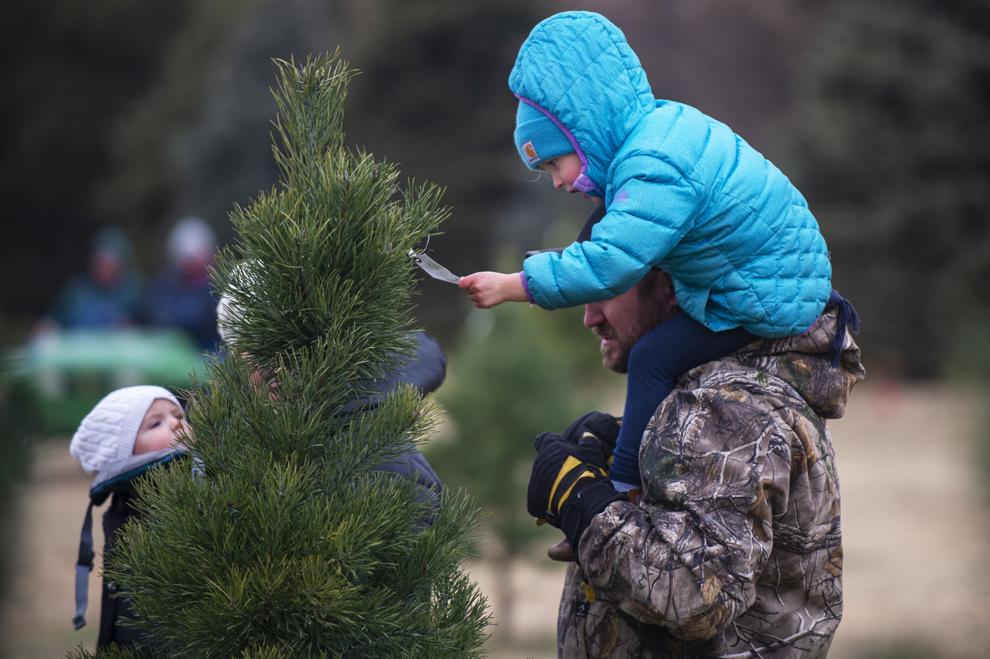 Zoo Lights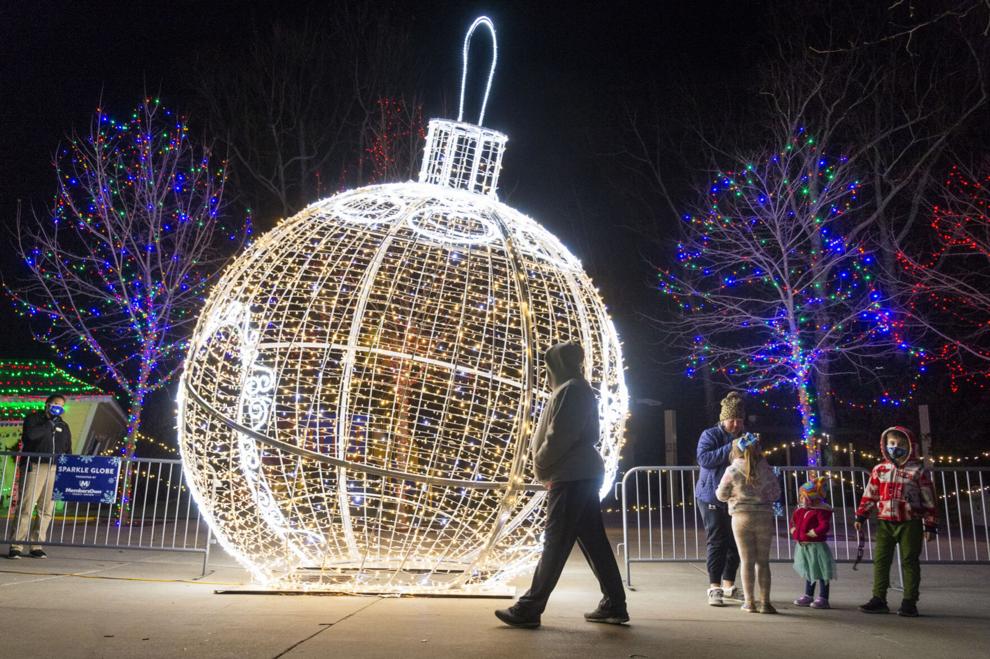 Clothing drive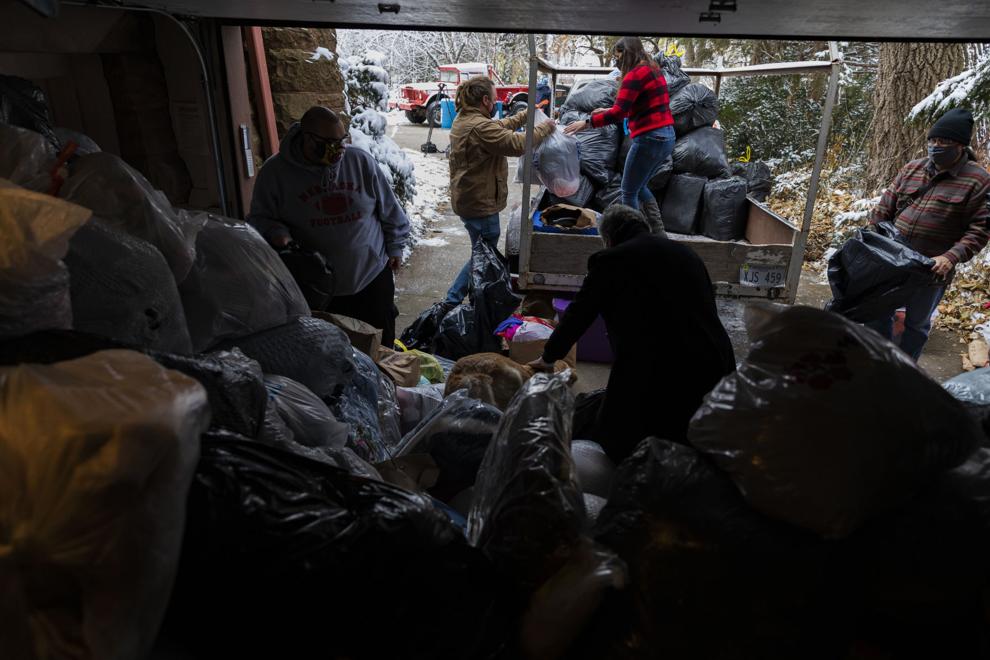 COVID-19 vaccine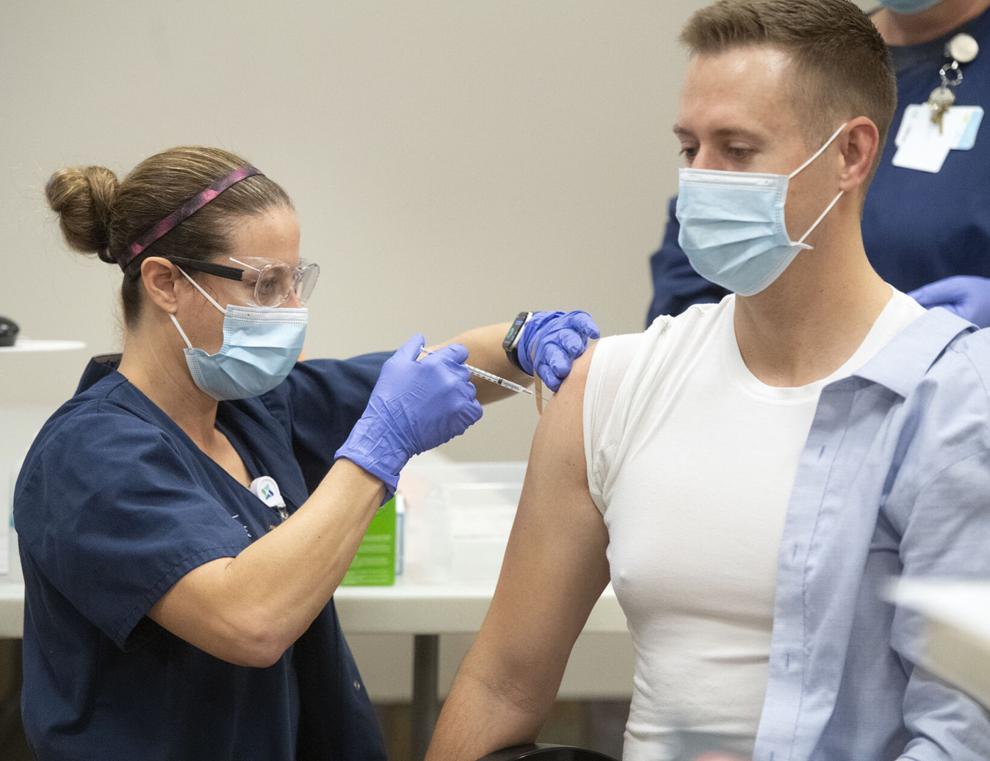 Recall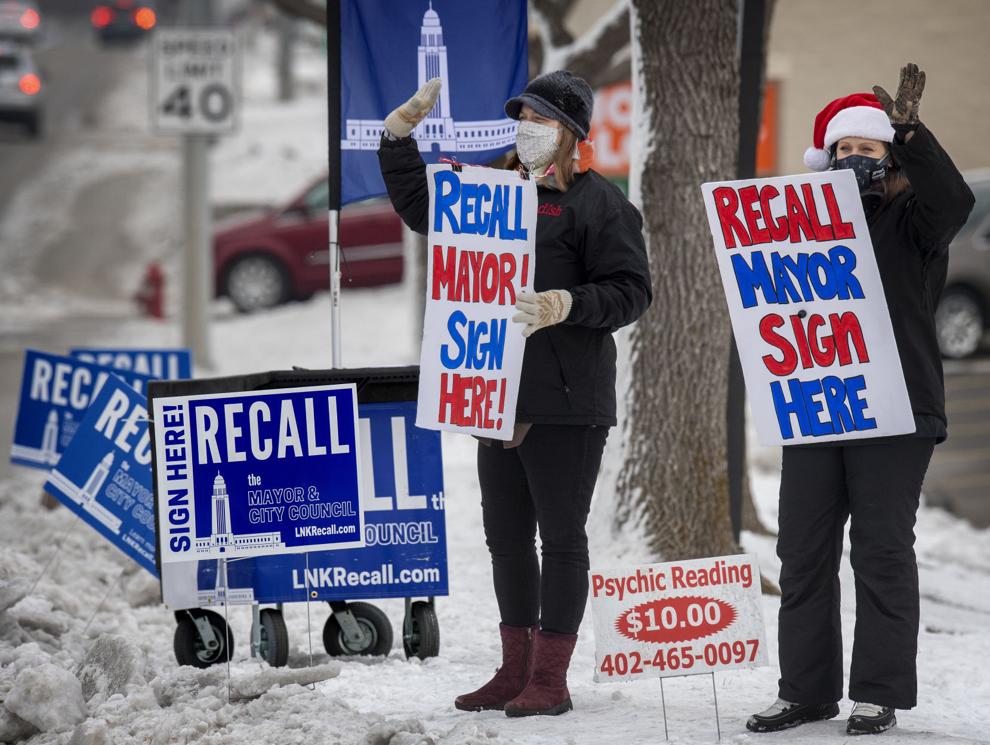 Snowplow Santa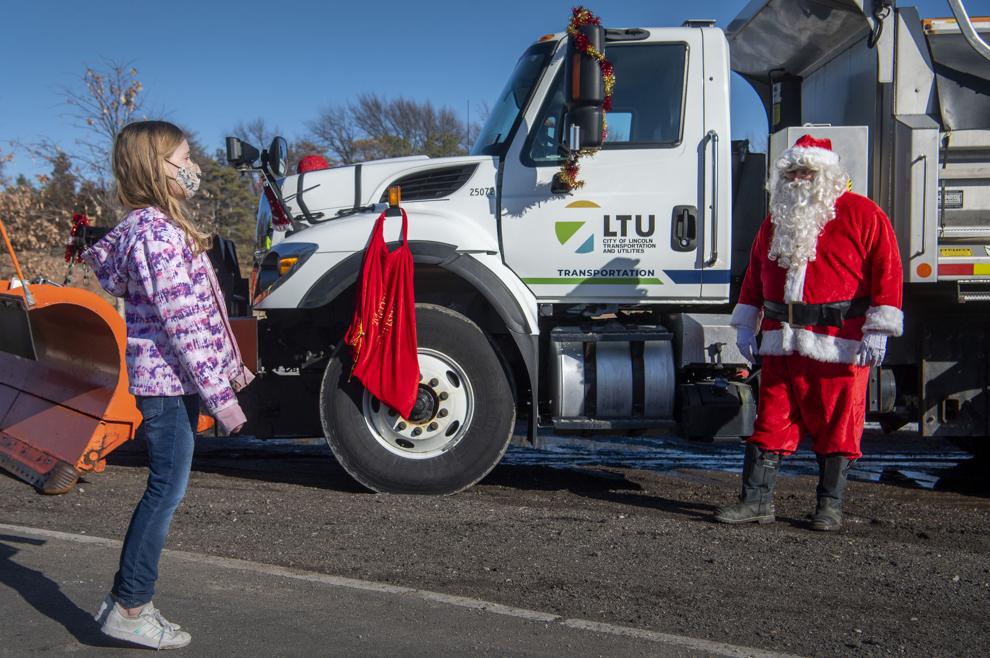 Christmas Star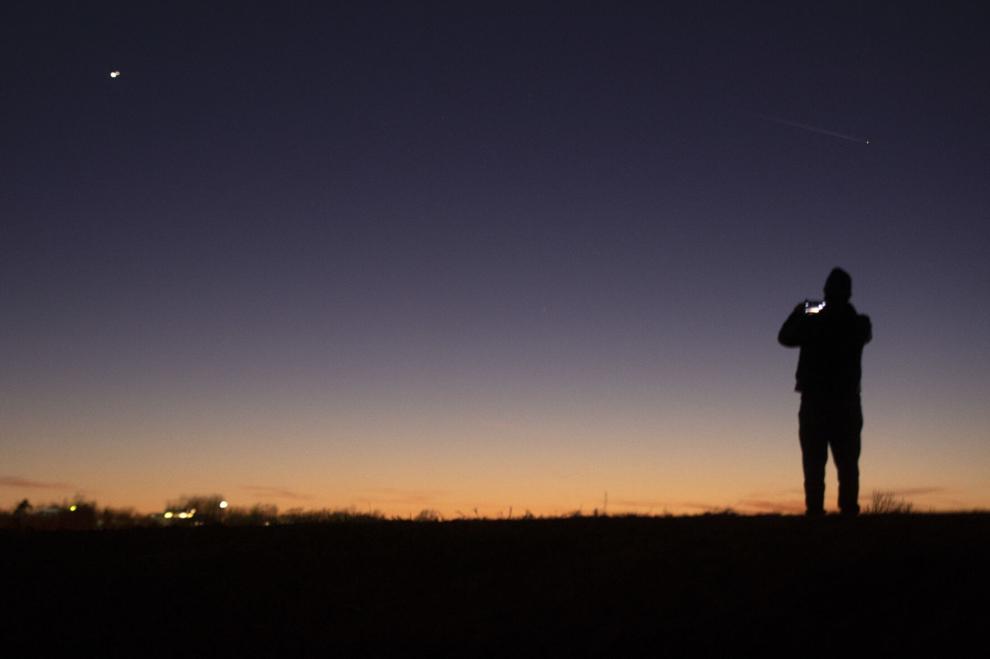 Santa visit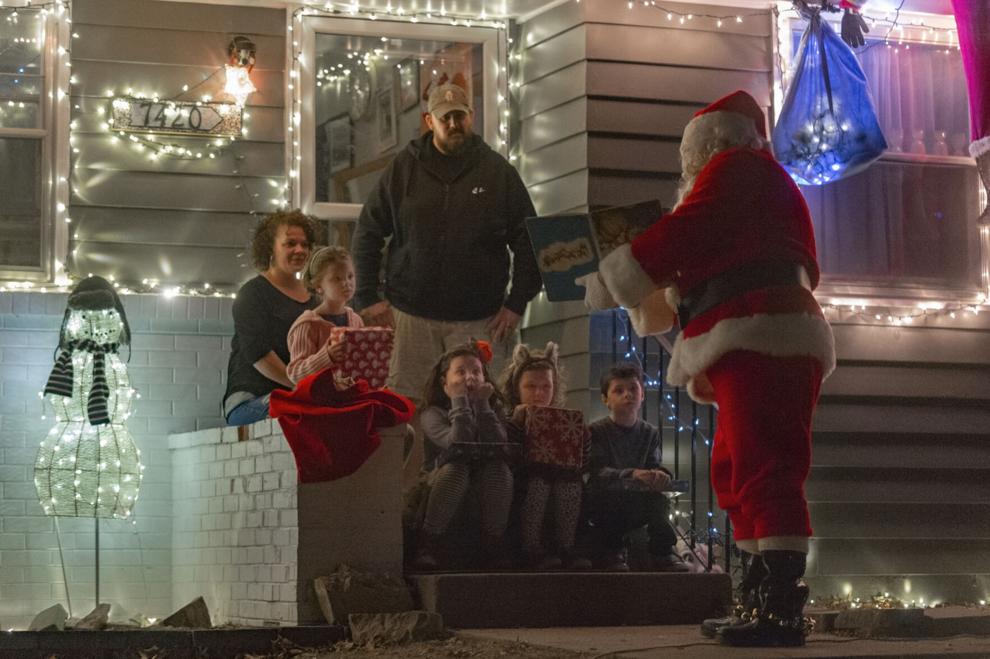 Pandemic Newspaper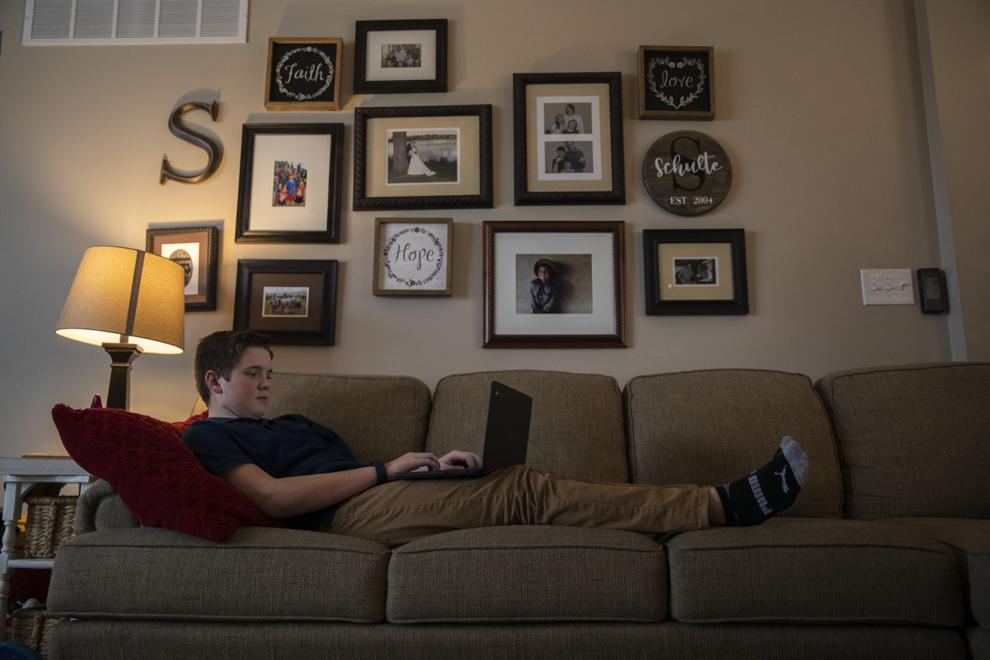 Basketball fans reduced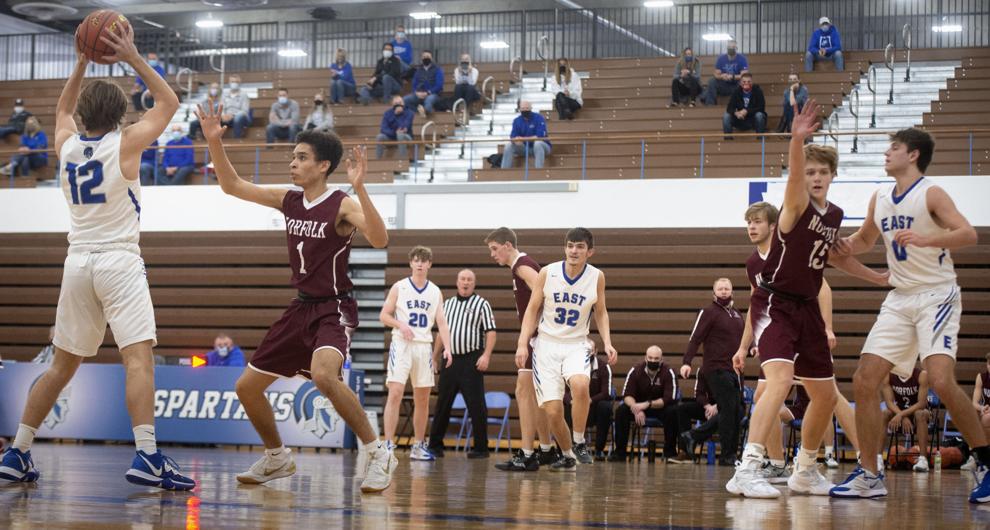 Outdoor fun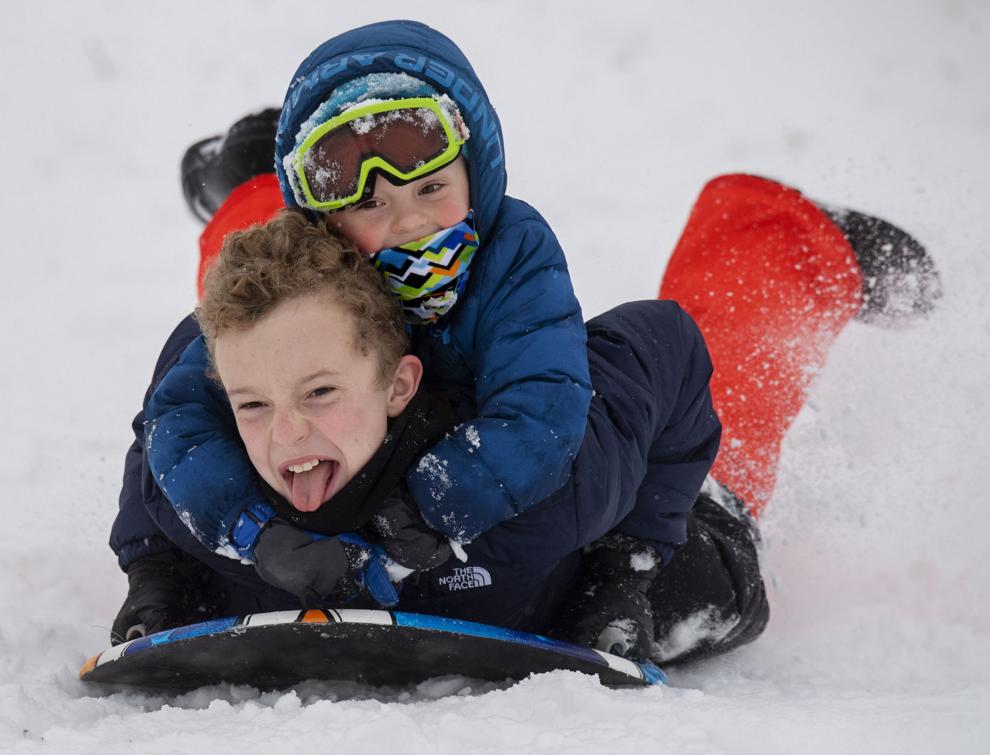 COVID Vaccine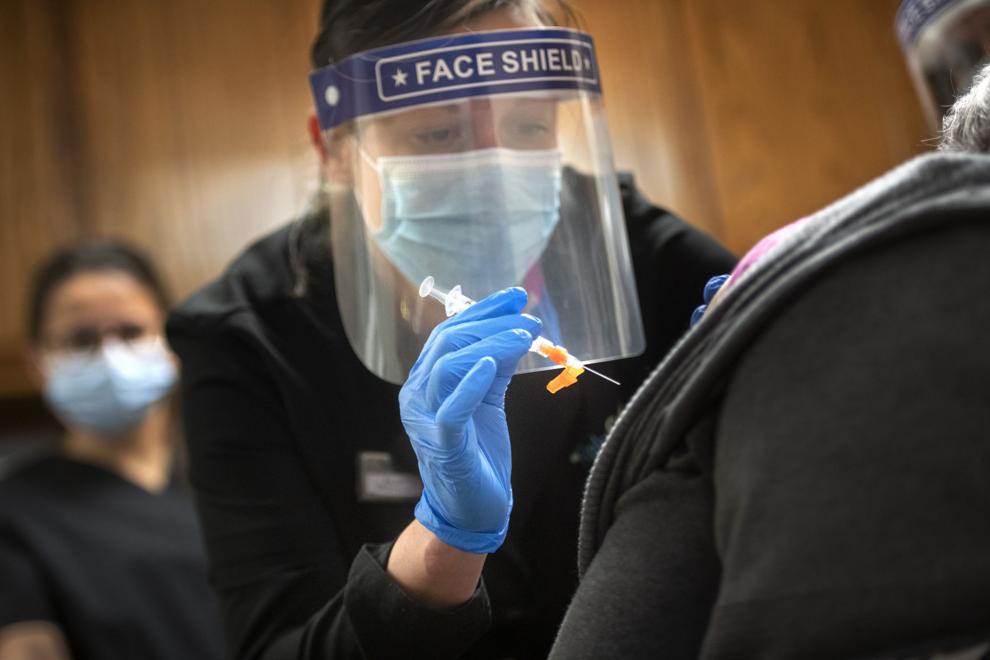 Basketball masks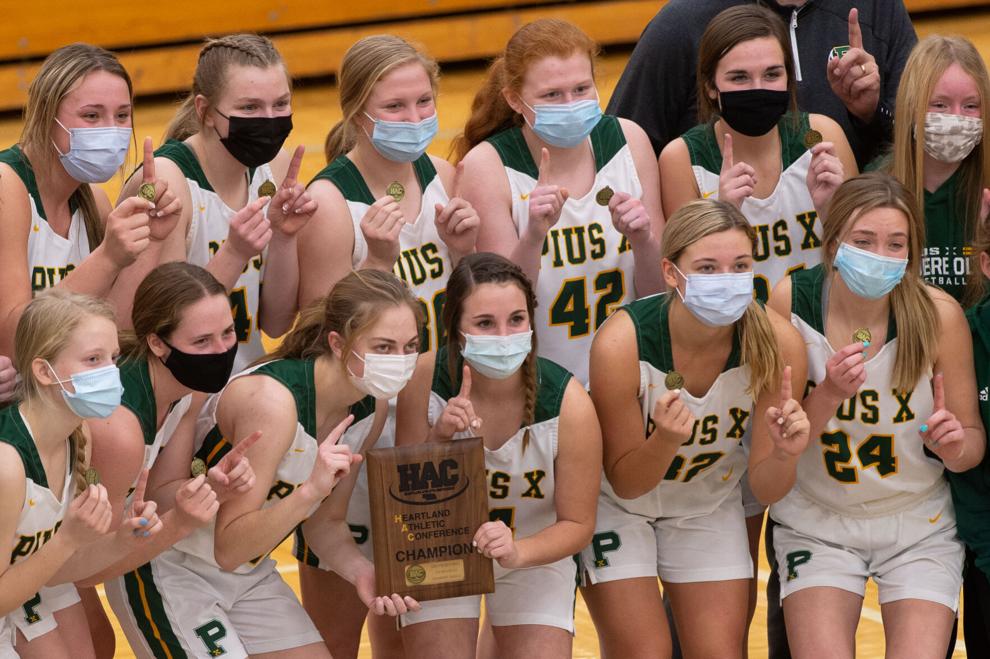 Trump Rally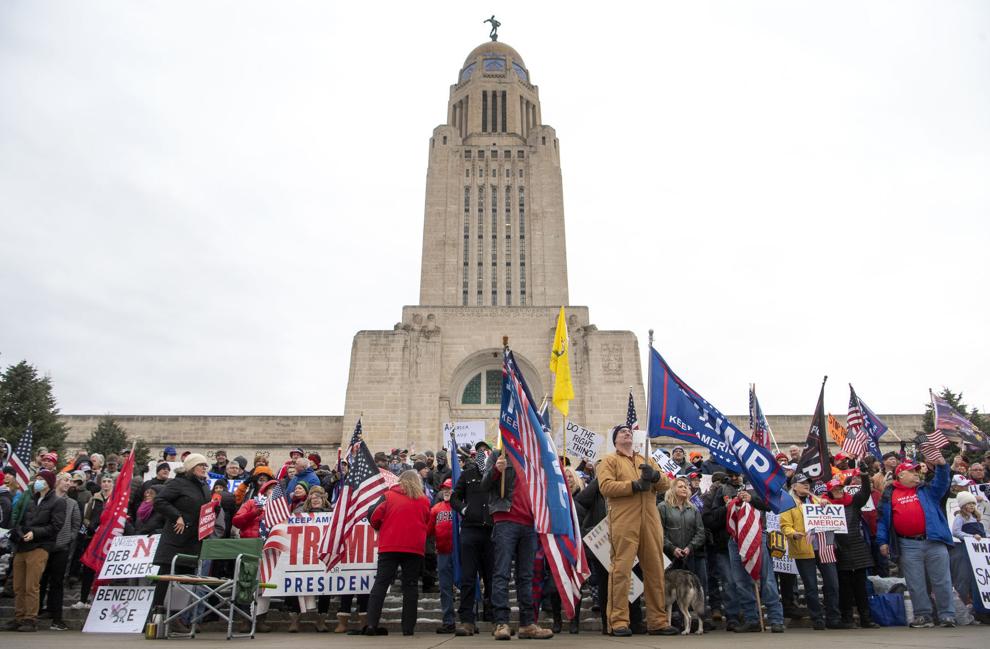 Mike Hilgers at Legislature's First Day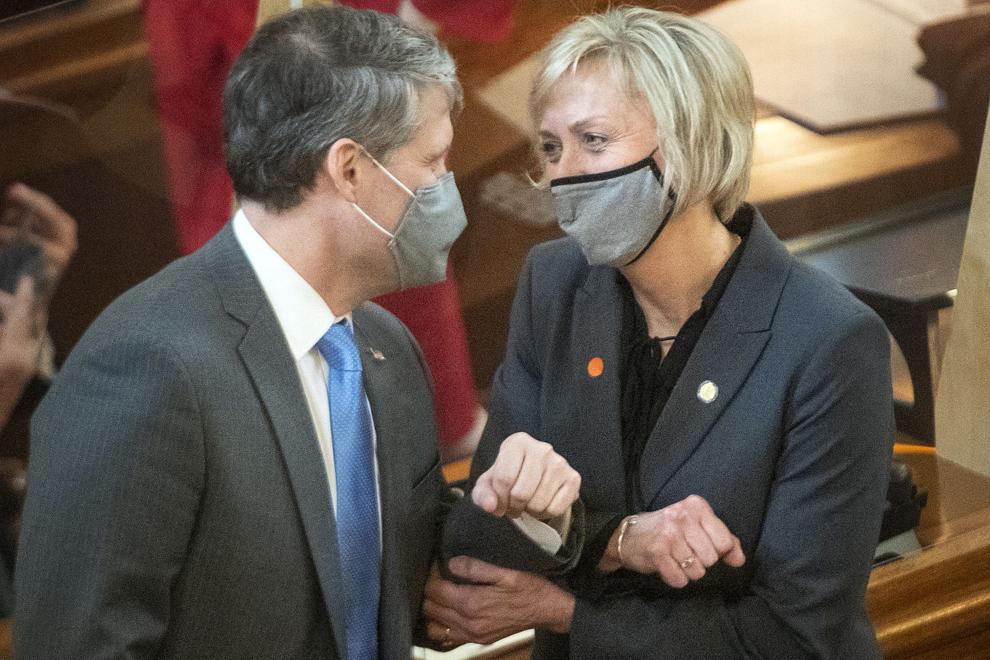 Zoo Bar membership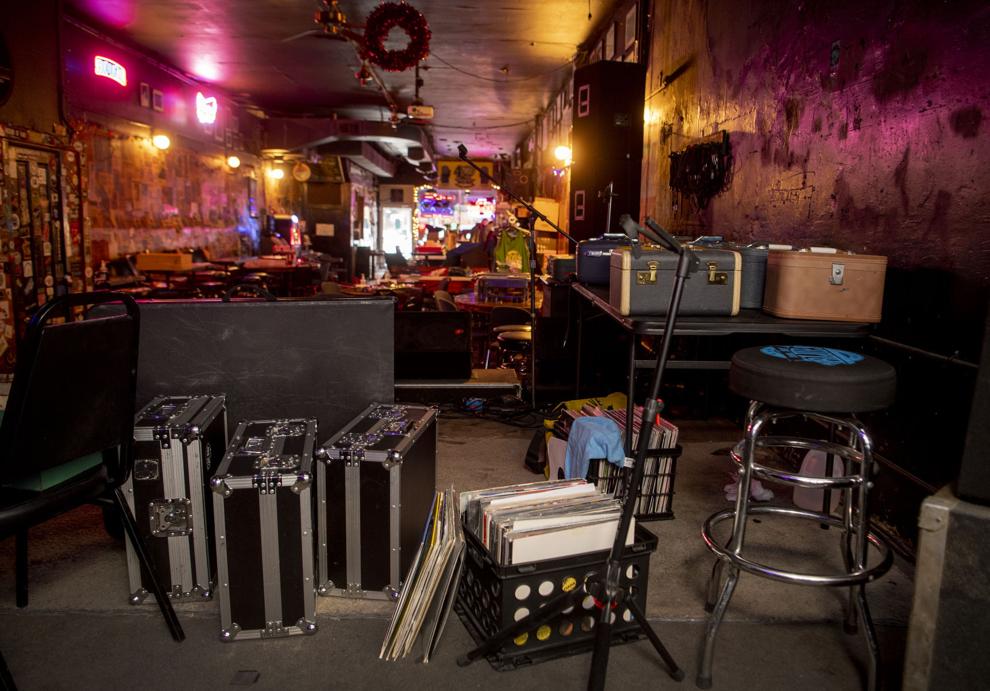 Eviction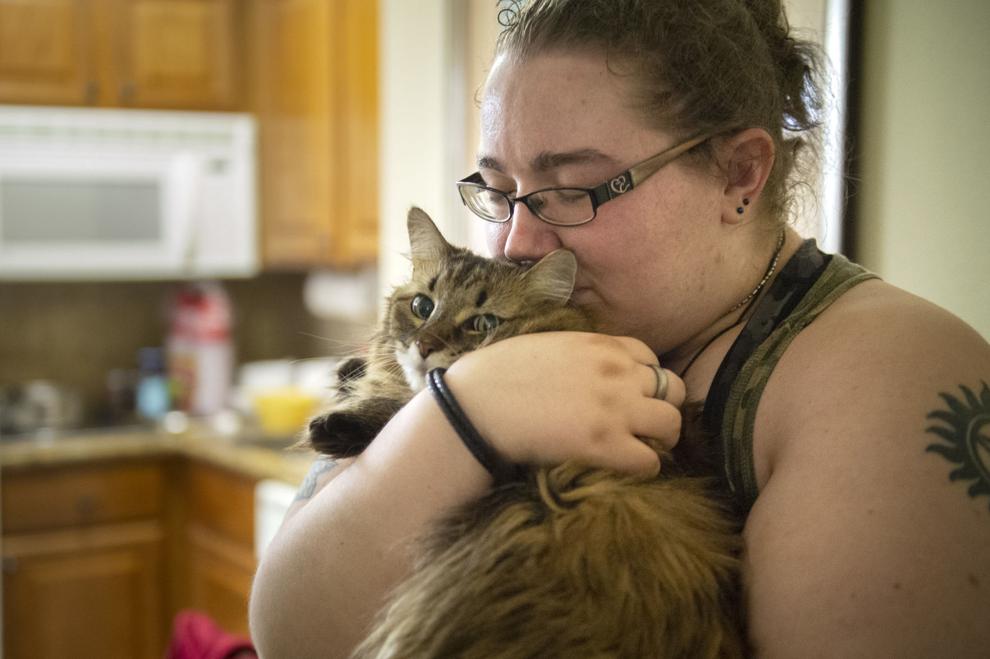 New high school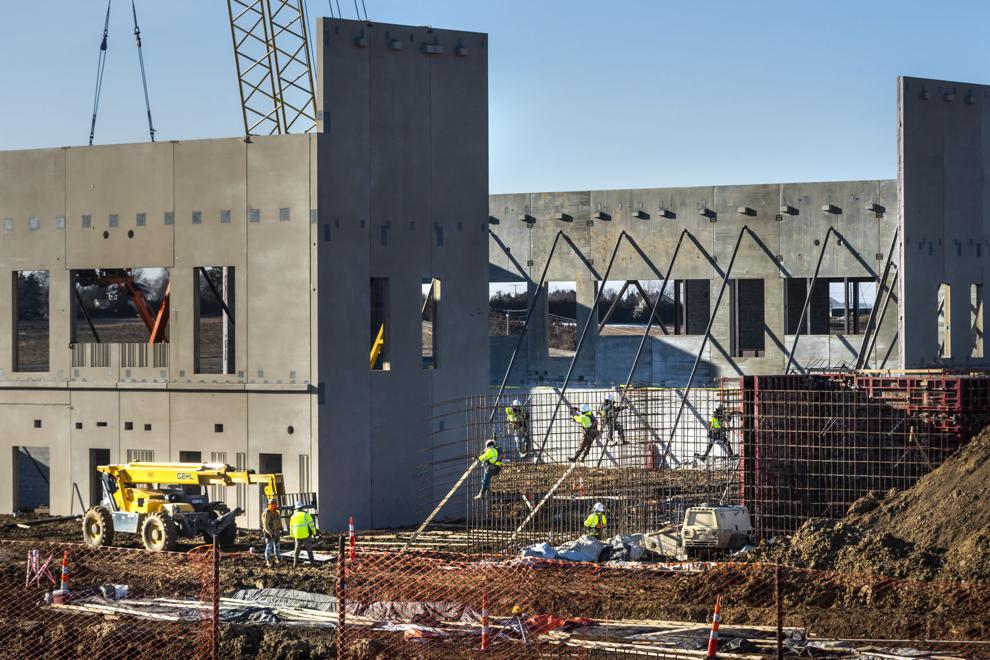 Ice fishing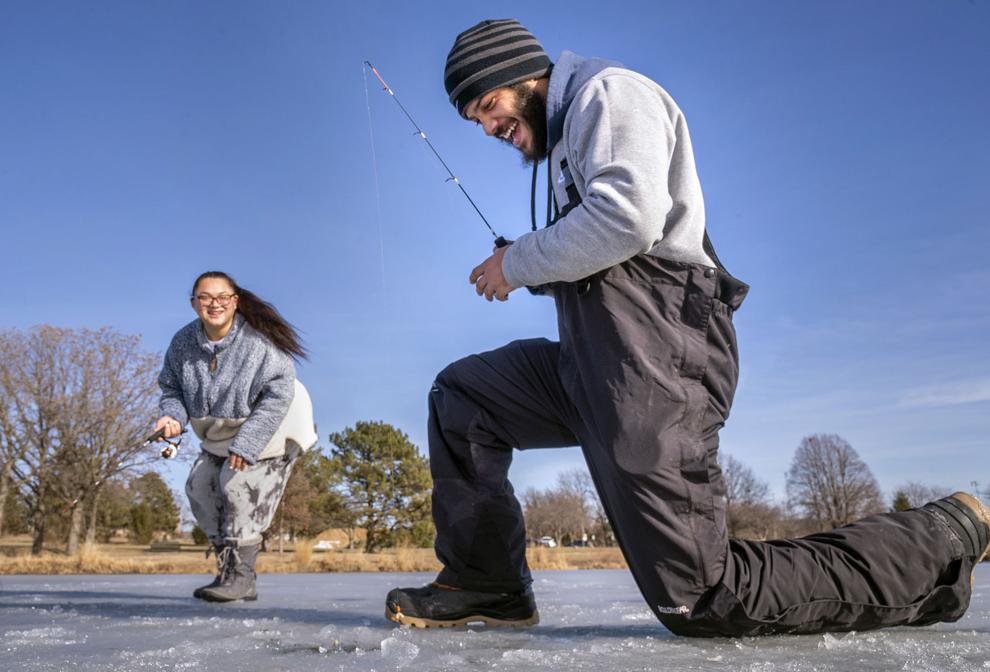 Danny's closes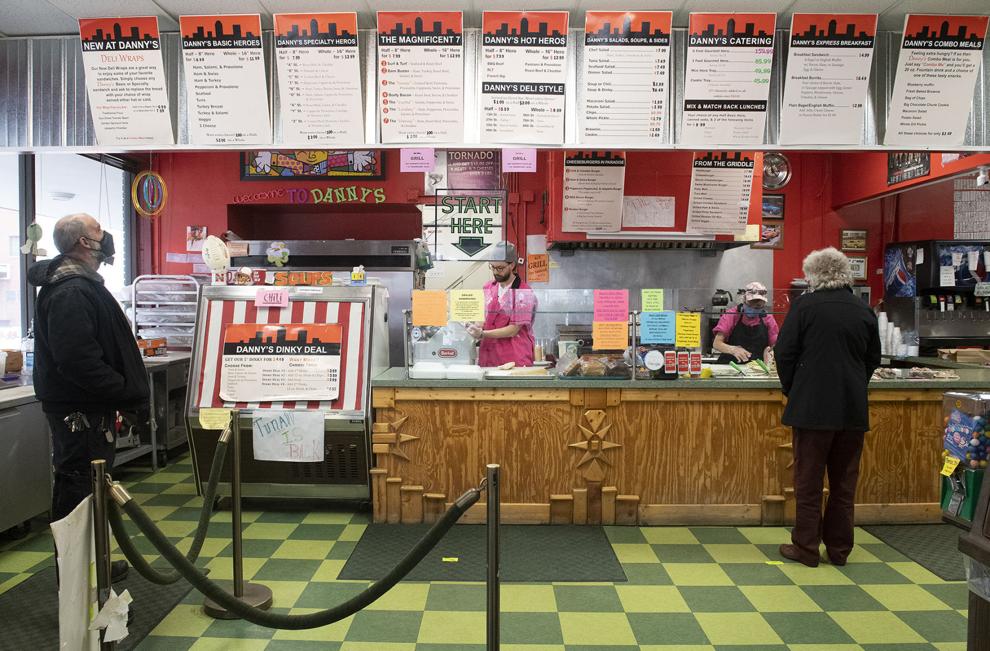 Expos resume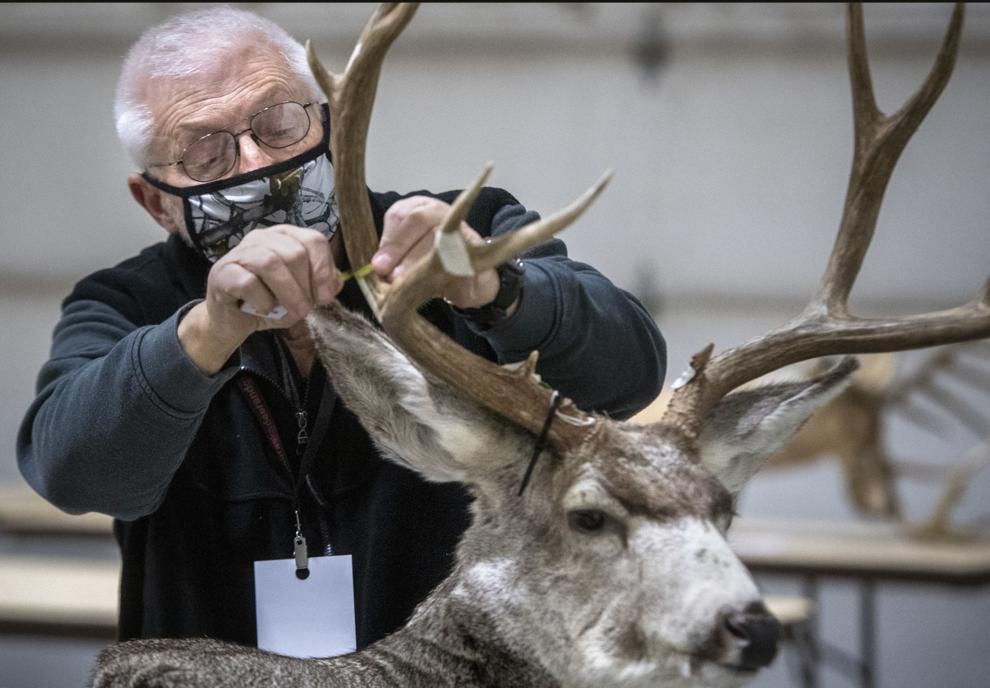 Swim meet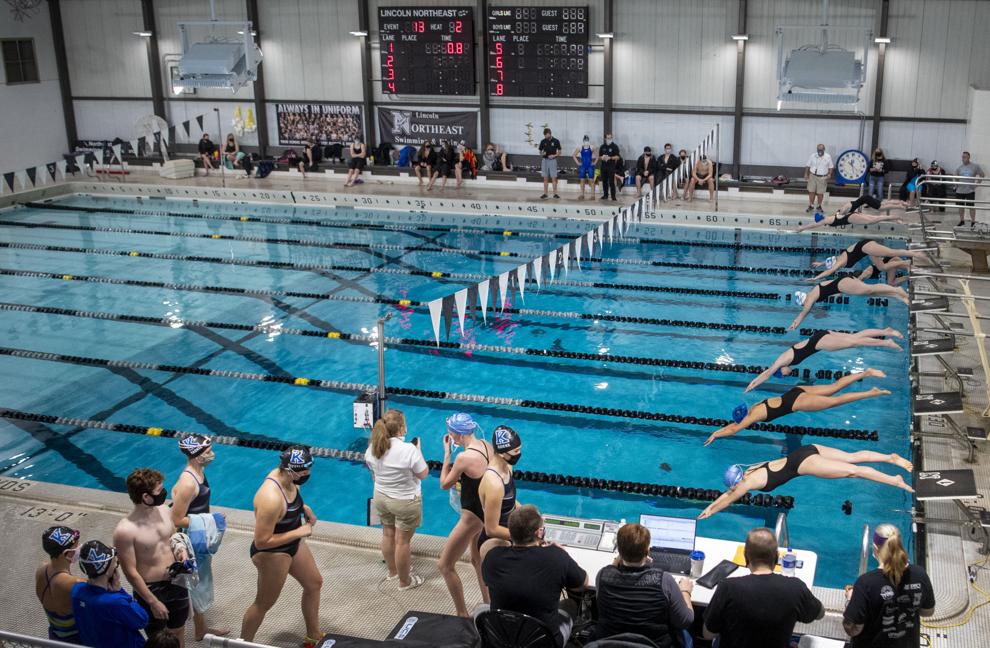 Vaccination event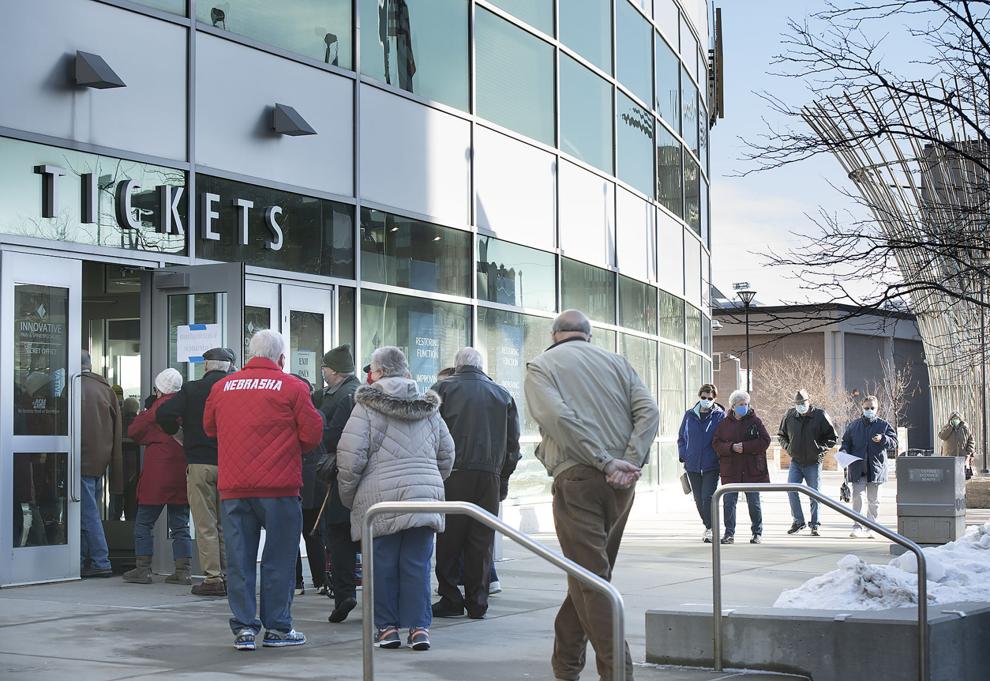 Winter bicycling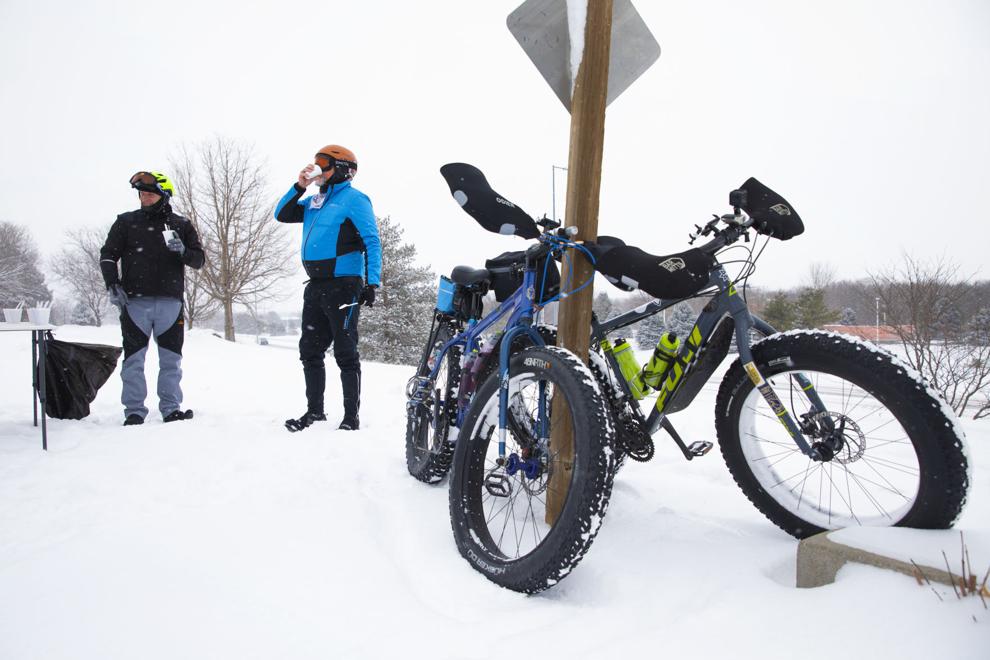 Legislative hearing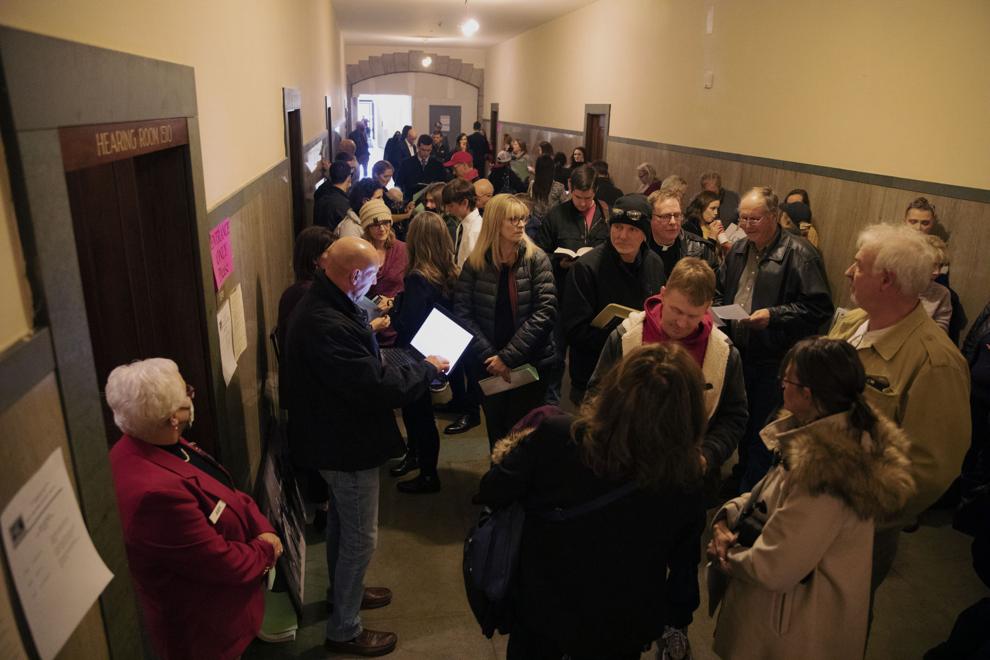 Biking in snow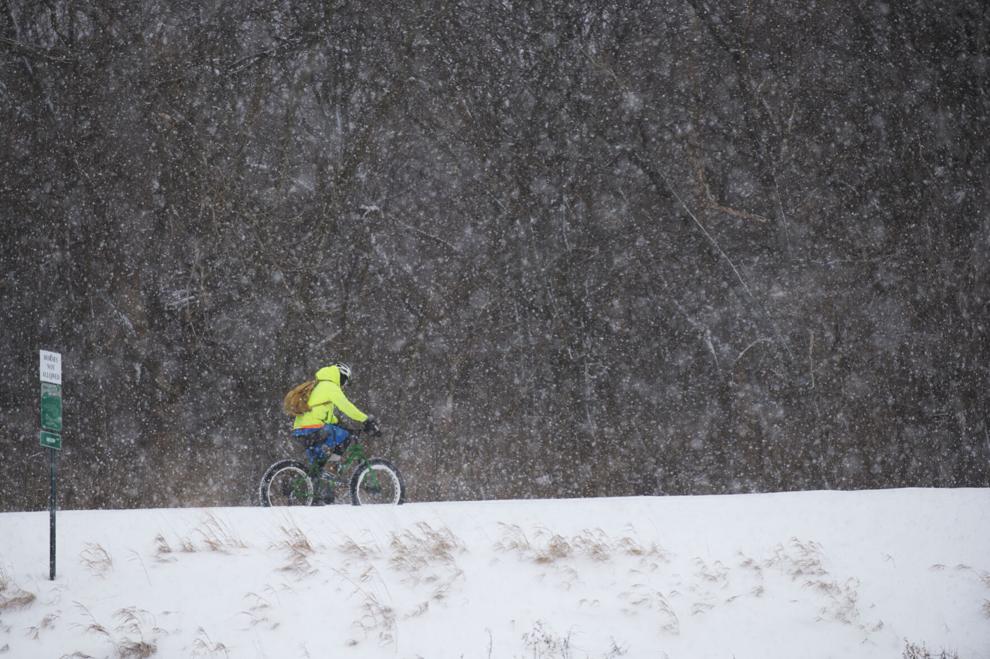 Snowshoeing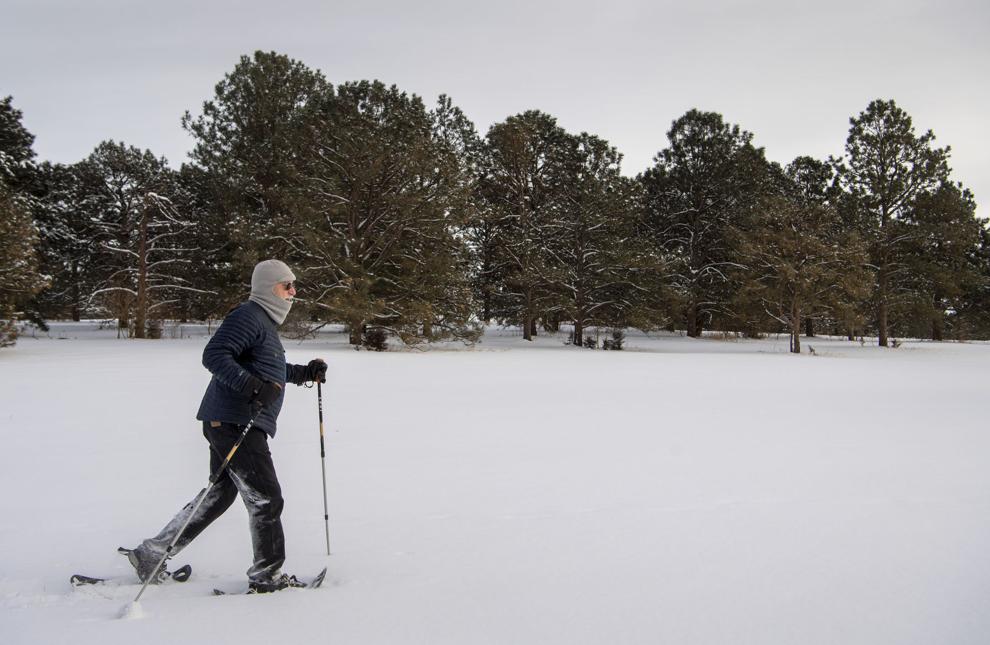 "Some mornings when Jack and I go out, I'll have him carry a box of cereal. The other day, as we were putting it in the pantry, he looked right at me and said, 'Helping people.' That made me tear up." – Michael Reinmiller