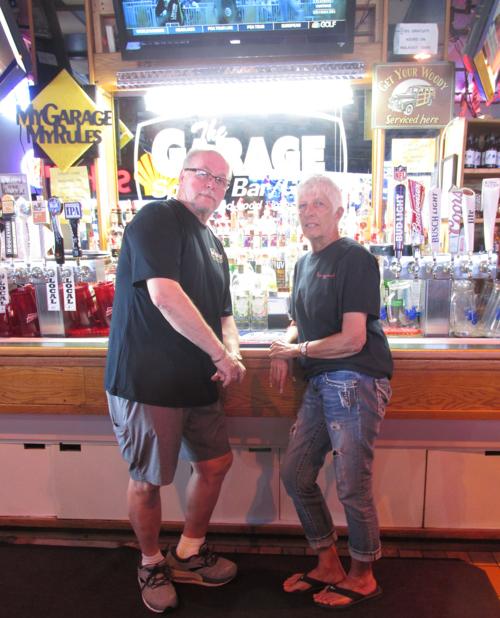 Economic survival in the COVID-19 environment has not been easy or pleasant for locally owned businesses. But Heinz and Trish Westphal, co-owners of The Garage Sports Bar/Grill, demonstrate an attitude of endurance that is present in so many Lincoln businesses.
Fall is the time of year when sports activity reigns supreme, as well as the time when sports bars look forward to, and expect, patrons arriving to share their sports fan experiences through dining, drinking and camaraderie. However, given the uncertainty of the virus that many may feel, business for sports bars is an unknown quantity.
That is where the congeniality and unassuming self-confidence of the Westphals is a plus in handling the uncertain situation. Heinz explains that The Garage is not just a sports bar. It's also a grill with a kitchen and dining offerings that "run with the best in town."
The Westphals acquired the restaurant/bar in 2008. The site had previously been Bonanza, Silver Star and Penalty Box eateries.
With a background in food service and auto sales, Heinz said he and Trish were regular customers at the Penalty Box. When the site became available, Trish admitted to Heinz that she wouldn't mind owning a bar.
Why 'The Garage'?
The establishment's name came from Heinz's background in automobiles and the comfort the Westphals enjoyed while reading and relaxing in their home garage. The Westphals not only named the establishment The Garage, but have added an assortment of automobile and gasoline signage memorabilia to establish an appropriate atmosphere.
According to Heinz, The Garage experienced a 75% decline in business when the COVID-19 pandemic precautions first started in Lincoln. By late August, that deficit had lessened to a 30-40% decrease.
During this time, The Garage has survived on the quality of the dishes coming out of its kitchen. Heinz said that there has been a marked increase in carry-out orders from individuals as well as businesses.
He emphasizes the restaurant's drive-by pick-up service. "People call in their orders and come by. It is kitchen to their car, direct to the customer. No extra cost or time spent waiting for a delivery service."
For those wishing to sit down and dine within a restaurant, Heinz said that The Garage maintains safe distancing, with masks required for entry, exit or when visiting a restroom. Of course, masks can be removed for drinking and eating.
"If someone doesn't have a mask, we will give them one for free," Heinz added.
He hopes customers recognize and feel safer because of The Garage's efforts with staff members even using sanitary wipes when returning credit cards and pens used for signing. The Garage also utilizes a weekly sanitizing service to keep the establishment clean.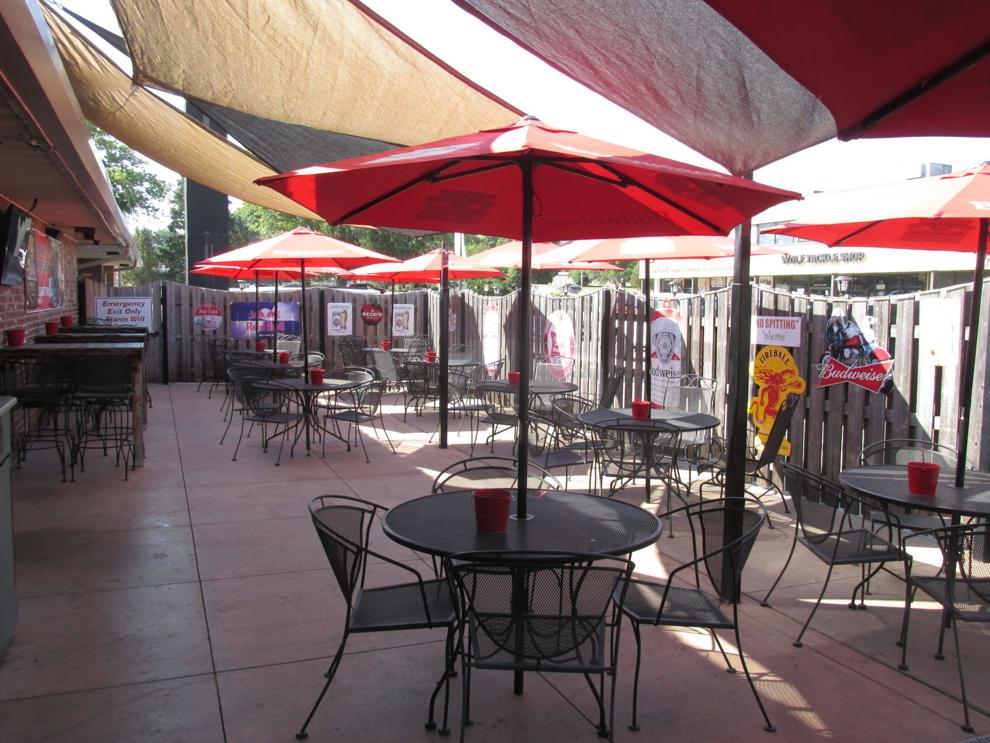 "No problems … no issues here," Heinz explains. "Just happy customers."
During the initial shutdown because of COVID-19, the Westphals used the time to make some changes to the establishment, including new tables and chairs, a revised menu, a fresh paint job, new flooring in the restrooms and other improvements.
According to Heinz, business people and construction workers make up the majority of the restaurant's lunch crowd with a large carry-out business. Dinner generally includes business professionals and families.
Automobile references in menu
With a name like The Garage, it should not be surprising that the establishment's menu contains numerous automobile references.
Fourteen choices populate the Start Your Engines section, including Stick Shifts (battered mozzarella sticks and marinara, $7.50); Lug-Nuts (Wisconsin cheese curds, breaded and fried, with marinara, $7.50); Gear Shiftin' Gizzards ($6.95); Naked Nachos (refried beans, melted cheese, tomatoes, onions, olives, jalapenos, salsa and sour cream, $7.95); and Lavosh (thin cracker crust with melted havarti cheese and choice of three toppings, $13.95).
There are five salad options ($3.75-$8.95) and either homemade chili or soup of the day ($3.50 cup/$4.50 bowl).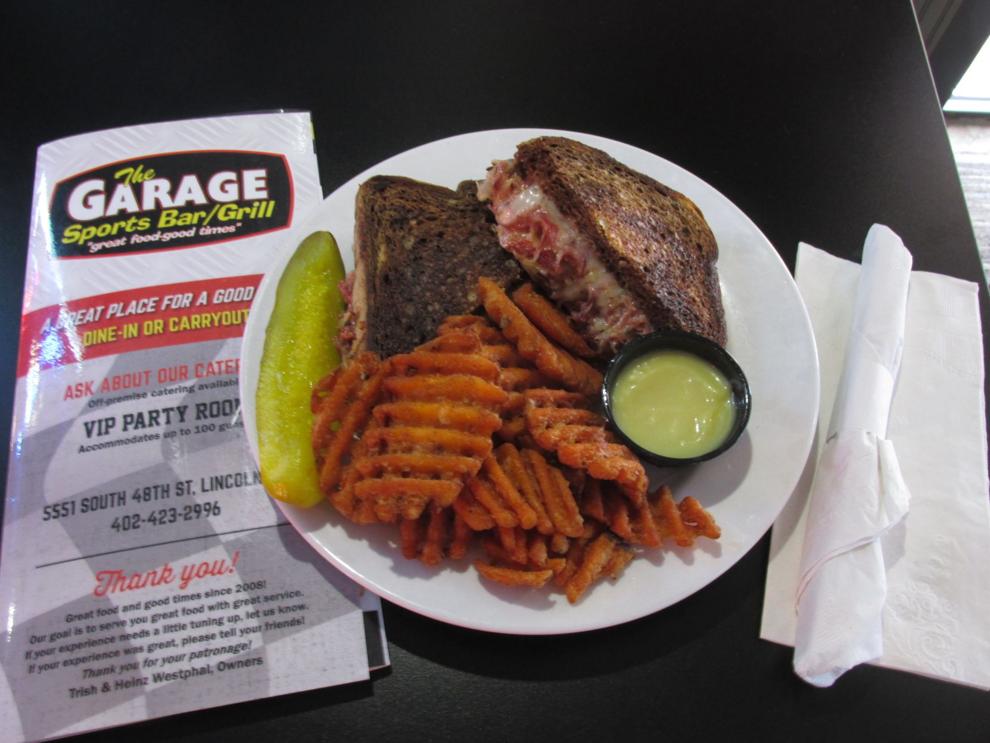 Super-Charged Sandwich choices number 16, including The Dip Stick (French Dip, $9.95); The Ramrodder (grilled ham, turkey and pepperoni, melted cheddar and Swiss cheese, $9.95); Yum Yum (the Tastee, $5.95); The Club (ham, turkey, bacon, Swiss and cheddar cheese, $9.95); Reuben (corned beef, sauerkraut, Swiss cheese and Thousand Island dressing on marble bread, $9.95); and Salmon Burger (ground salmon, seasoned and grilled on whole wheat bun with tomato and red onion, $9.95). According to Heinz, the customer favorite is almost a tie between The Club and the Reuben.
Pole Position Burger choices include the Classic Burger ($9.50); Boss Hog Burger (ham, bacon, pulled pork and cheddar, $11.95); Super Charged Reubenator (topped with corned beef, sauerkraut and Thousand Island dressing, $11.95); Quesadilla Burger (beef patty, cream cheese, jalapenos between grilled flour tortillas, $9.95); and Beyond Burger (plant-based patty, $10.95).
Several pizza options include The DIY (choice of two toppings, $7.95-$13.95) and seven Specialty pizzas ($8.95-$16.95), and four steak choices – Bacon Wrapped Sirloin (6 oz., $11.95), The Strip (8 oz. New York strip, $12.95), The Hemi (10 oz. New York strip, $15.50) and The Garage Favorite Sirloin (8 oz., $13.95).
Eleven dinners range from $7.95-$22.95 for a variety of pasta, fish, chicken and BBQ rib dishes.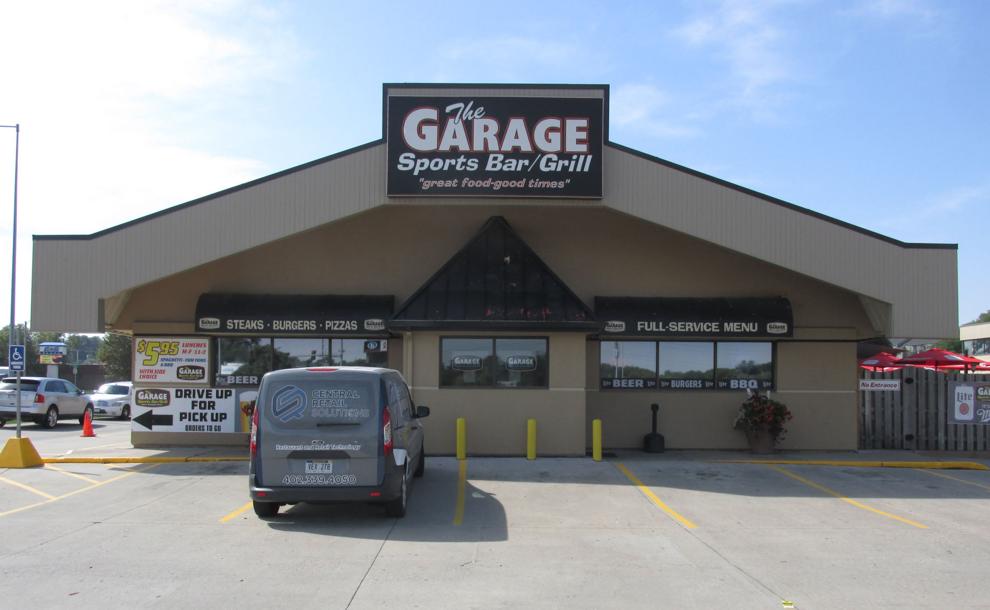 Daily food and drink specials
Heinz also encourages patrons to check out The Garage's daily food and drink specials. "They are pretty hard to beat."
The Westphals make a concentrated effort to connect with and satisfy their customers, emphasizing that The Garage is a locally owned establishment with both Heinz and Trish almost always on the premises to meet with patrons. They also note that their food is homemade, made from scratch, with staff providing attentive customer service, and the Westphals say that they follow up on customer comments and recommendations.
Displaying the resolve and self-confidence that he has in the quality of The Garage's products and service, Heinz says, "Why settle for less, when you can have some of the best."
Lincoln's most-requested restaurants
Lincoln's most requested restaurants
P.F. Chang's China Bistro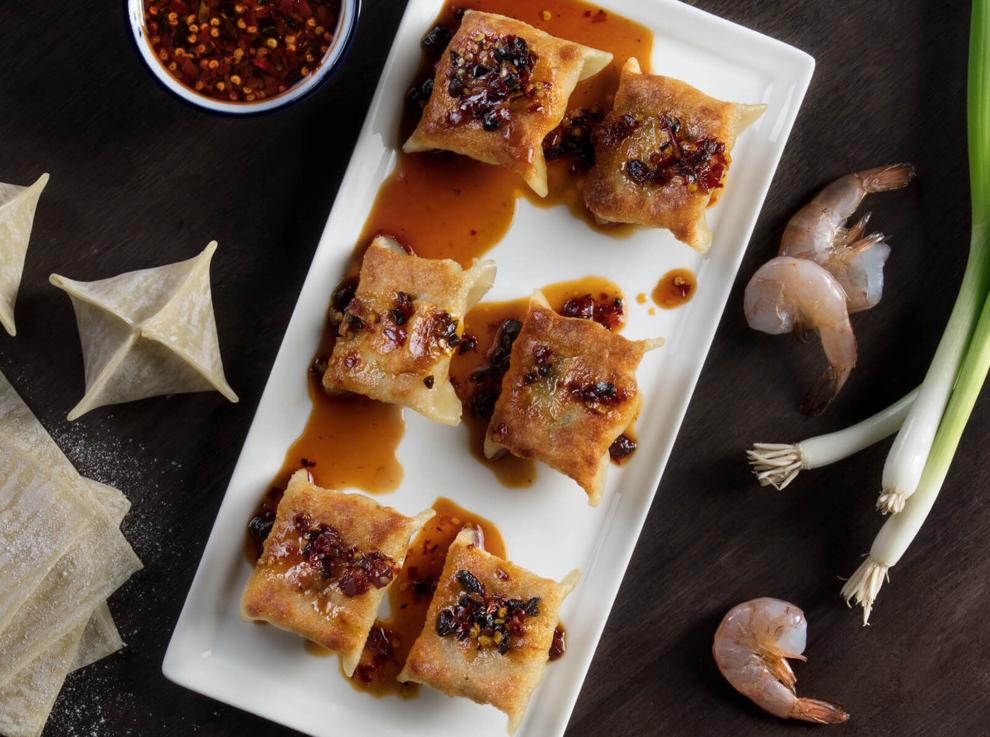 Waffle House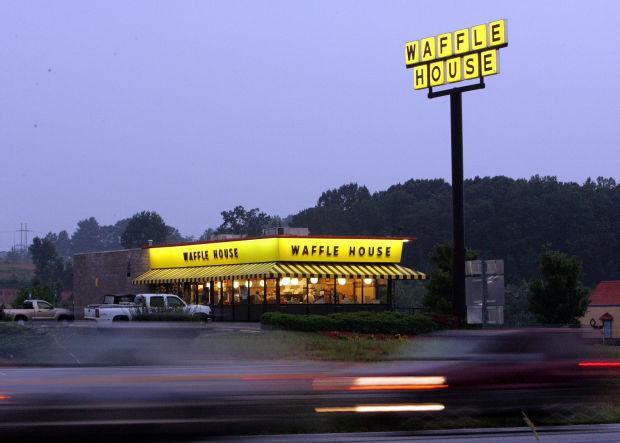 The Cheesecake Factory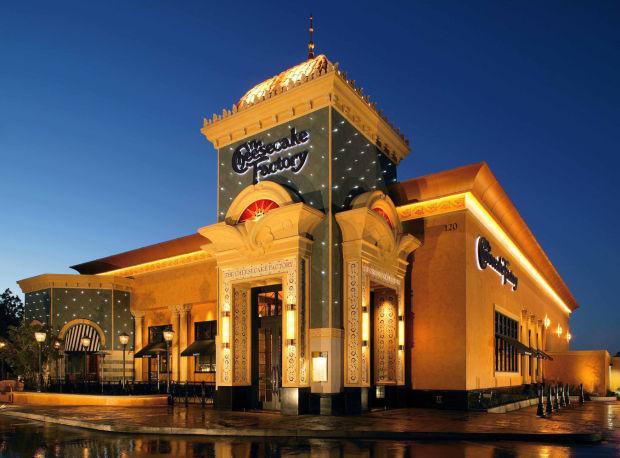 Giordano's Pizzeria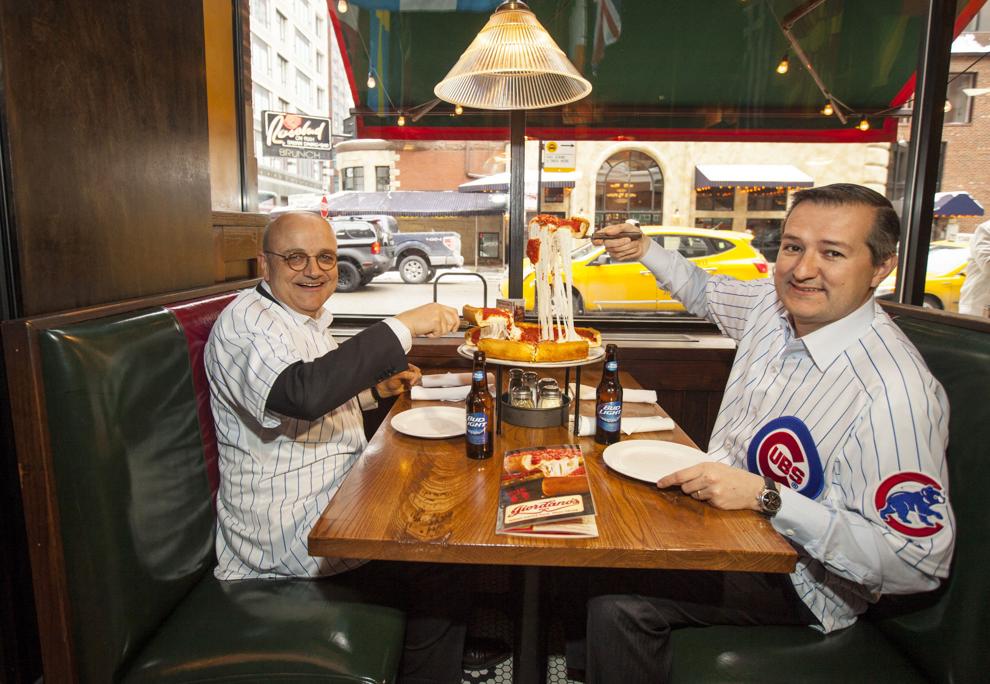 In-N-Out Burger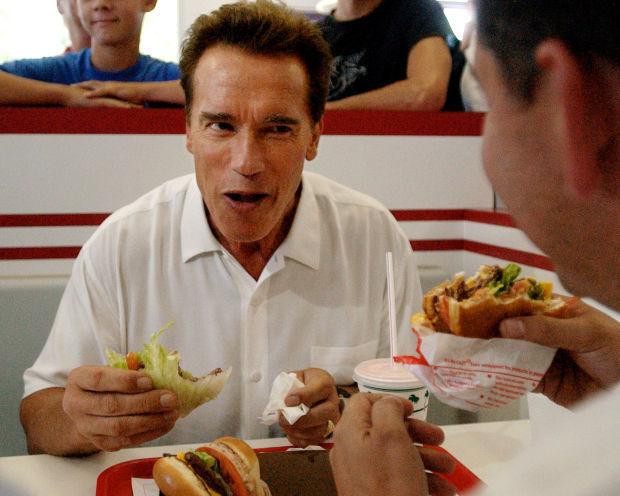 Portillo's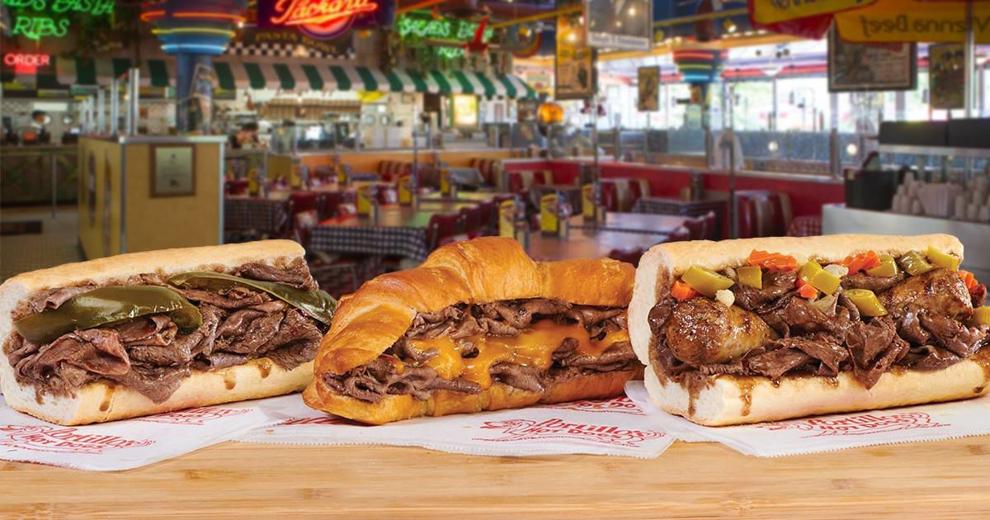 Uno Pizzeria and Grill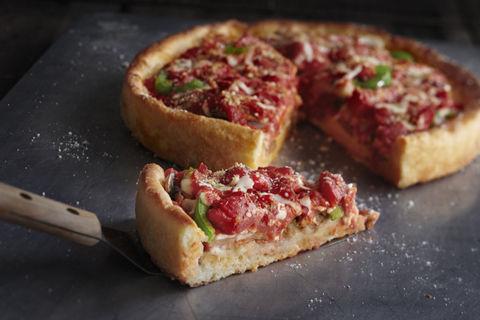 Whataburger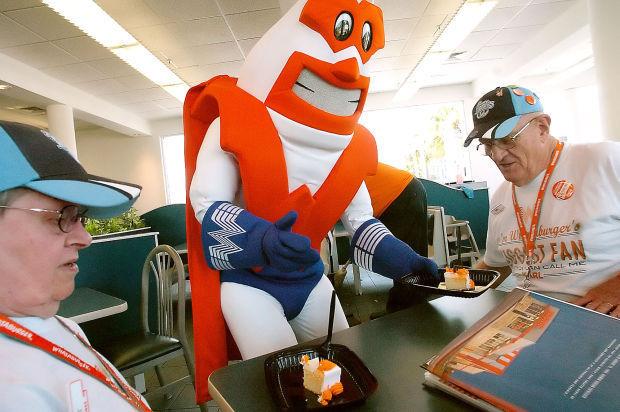 Joe's Crab Shack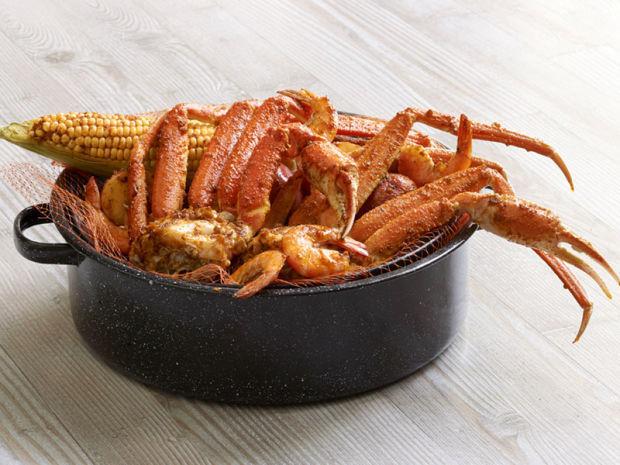 White Castle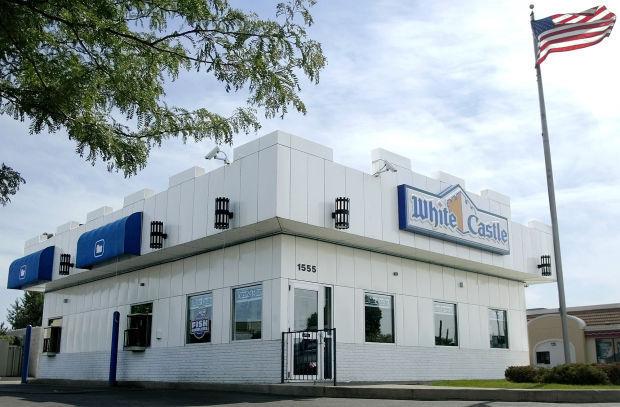 California Pizza Kitchen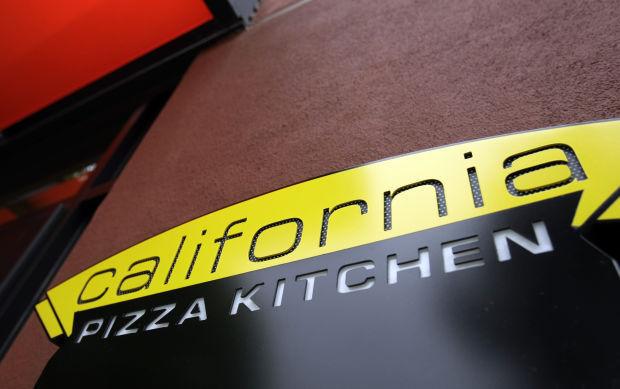 Bojangles' Famous Chicken 'n Biscuits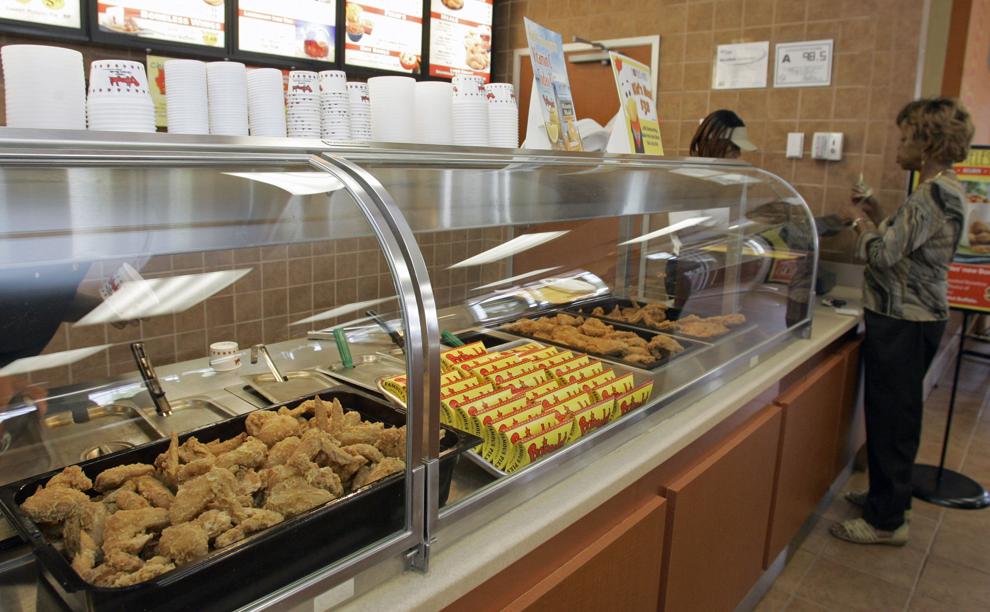 A&W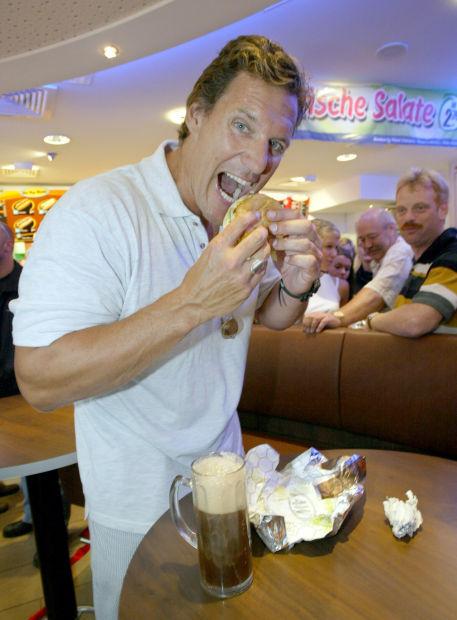 Tastee Inn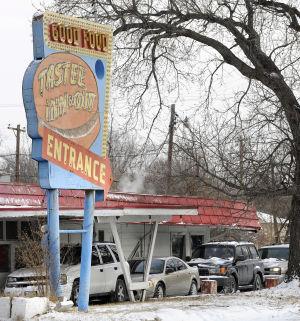 Hardee's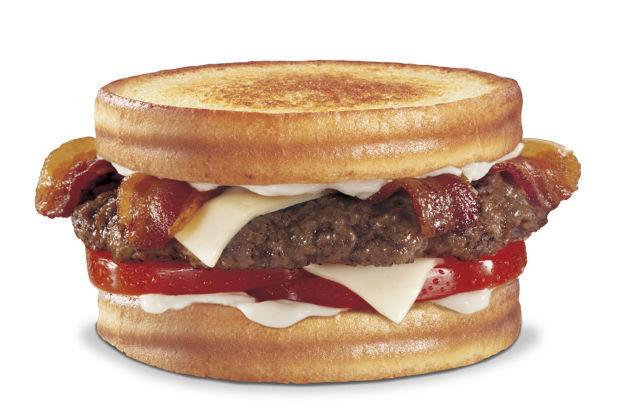 Taco Cabana
Big Mama's and Papa's Pizzeria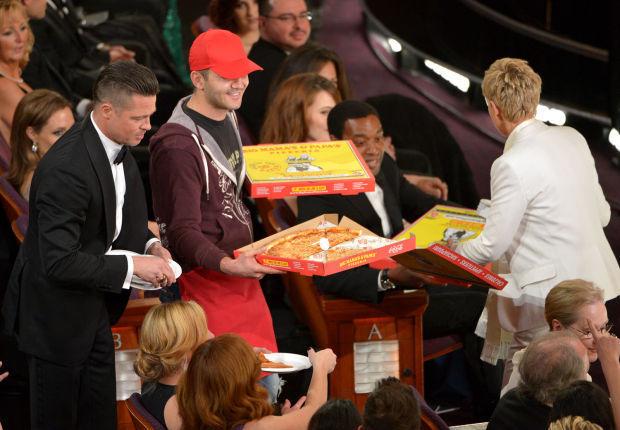 Bennigan's
Jack in the Box