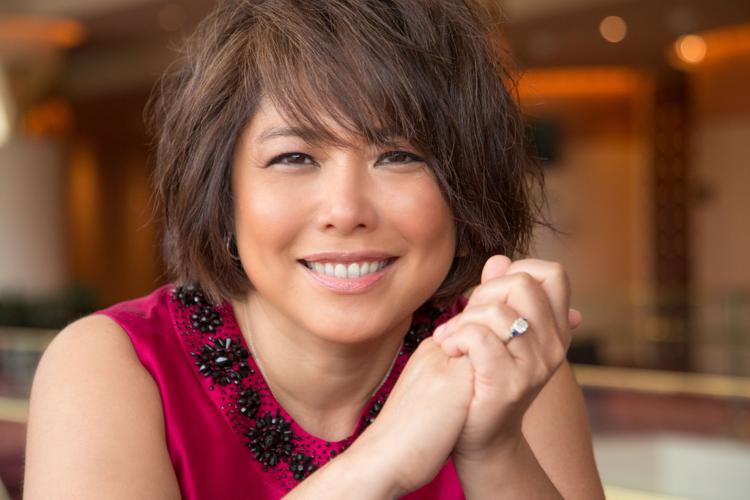 Who has inspired you?
As I get older, I am inspired less by people's professional achievements, but am more appreciative of people who consistently demonstrate goodness in all circumstances. I now realize how hard it is to consistently be this way throughout one's life. The founding president of the Meadowlark Music Festival, a long-time arts supporter and dear friend, Jane Rohman, is such a person. She – and I am fortunate to know many others like her – is my inspiration.
Whom do you hope to inspire?
I hope to inspire anyone who may be feeling limited because they think there's a secret to success. How do you define "success"? This is a huge topic of discussion I pose for the students in my music entrepreneurship class. By the end of the semester, they all pretty much agree that true success is directly correlated with finding personal happiness and honesty.
What does leadership mean to you?
I read somewhere that a great leader has a high level of emotional intelligence. He or she is aware of their own strengths and weaknesses and is successful in motivating highly talented people to work in harmony with them. When there's good leadership of this kind, everyone succeeds.
What is your favorite quote or motto?
It's not a quote or motto exactly, but a mantra. In 2001, when the board of volunteers and I were about to present the inaugural season of the Meadowlark Music Festival, a dear friend of mine, Miles Hoffman, an accomplished musician and fellow presenter of festivals, told me his mantra: "Crisis Is Normal." I chanted that mantra every day. It helped ease the stress.
How would you describe a great day at work?
Due to my dual role as piano professor at the School of Music and artistic director at the Lied Center, my days are varied. The best days are when a piano student is stimulated and enthusiastic about a musical concept that dramatically elevates his/her performance level, followed by the successful booking of a world-famous pianist who will demonstrate that concept in real life during his or her next performance at the Lied. A complete circle.
What's the best advice you've ever received, and who gave it to you?
I have a long list of advice I've received over the years. Most of it is great, and it is difficult to choose just one piece, so I'll note the one that is so good that I give it freely to others. "Babies don't suffer in silence." I credit this gem to my ex-sister-in-law, Linda, who like me, is a mother of three children. I suppose I should quote something more professional, but it helped me through the hardest profession I know.
What's the highlight of your career, so far?
Although I have been fortunate to perform all over the world, I would not say I have a great international career, so each new gig is a highlight for me … if I perform well. Those of you who are musicians will know what I mean. On the side of presenting, however, it would have to be the Lied Center's 2013/14 season. That's the season that we had the debut performance of the Cleveland Orchestra, arguably the greatest orchestra in the world, on the Lied Center stage. It took a lot of planning, strategizing, and I'm not embarrassed to say a little begging, but there they were! The added plus was how the Lincoln community embraced this moment through generous sponsorships, donations and ticket sales. We had a full house and everything was spectacular!
How have you changed over the course of your career?
As a teacher, I have become nicer. Of course it's all relative to where I started, but as my own children grew up to become college students, I think that helped me develop more compassion. As a presenter, however, I've become more demanding. Most agents are great people, but they work for the artists and sometimes I have to push a little harder to arrive at a mutually satisfying result. I bet I could be nicer about it though.