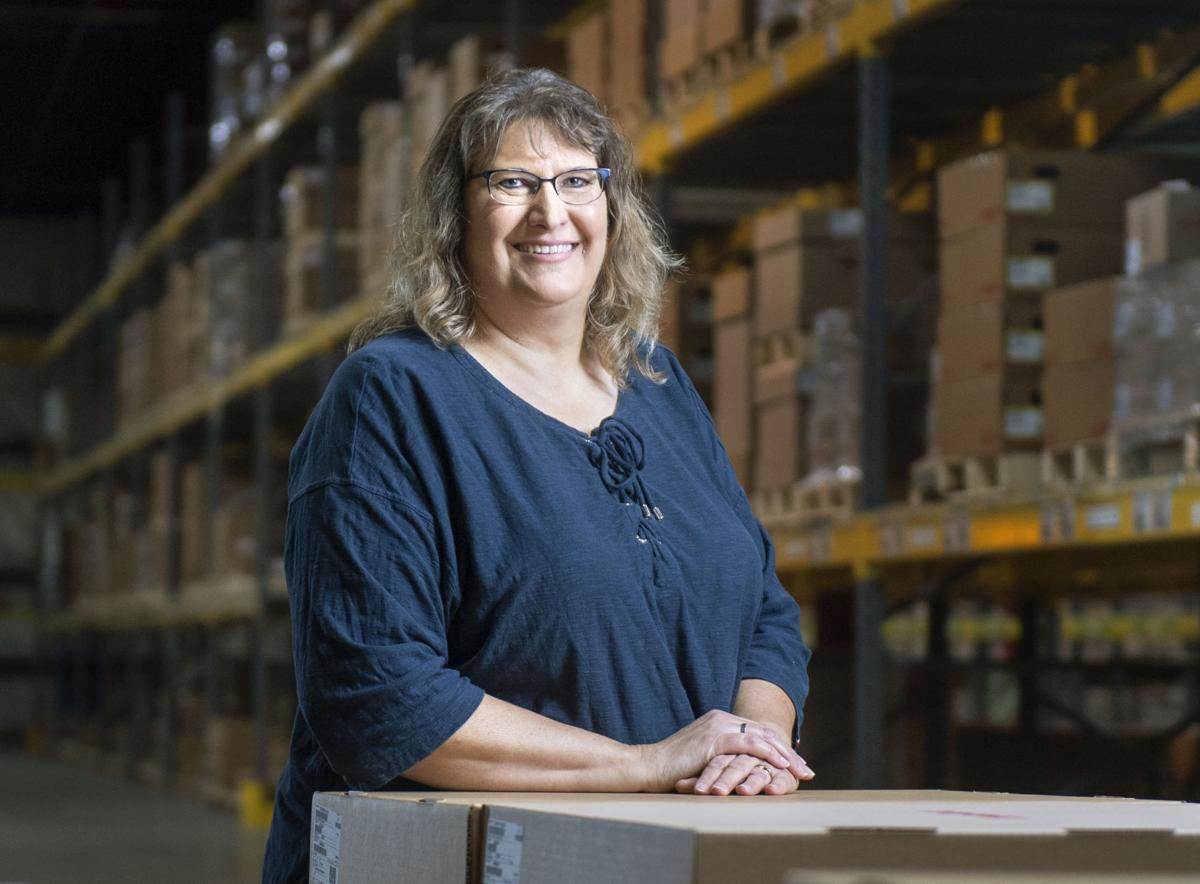 Warehouse Unit Manager, Molex
• Bachelor's Degree in Business Administration from the University of Nebraska-Lincoln.
• Associate's Degree in Business Administration/Materials Management from Southeast Community College-Lincoln.
• Certificate in Management from UNO and a CPIM (Certified in Planning and Inventory Management) designation through APICS.
• Currently serves on the Inspire Board.
• Past member of the Transportation Division Diversity and Inclusion Board at Molex. Took a hiatus due to workload and plans to rejoin the board soon.
• Volunteers at her church and at local nonprofits as opportunities arise. Volunteers with her 16-year old daughter when they have a few hours to get out in the community and help people out.
Who has inspired you?
I was inspired a lot by both of my grandmothers. They both worked full-time outside the home when most women were not doing that, and I remember thinking as a young girl how unusual that really was for that period.
What book or podcast is currently inspiring you?
I am currently reading "Lincoln on Leadership—Executive Strategies for Tough Times." I am intrigued by Abraham Lincoln, and this book is so interesting. It talks about Lincoln's leadership style and how he led through some of our nation's most difficult times. It is a combination of history and leadership lessons and is thought-provoking and informative at the same time. I usually rotate between an educational book and a "fun" book; the "fun" series I just finished is the Afterlife Adventures Novels by Jordaina Sydney Robinson. These books were SO funny; I highly recommend them!
The Inspire Women's Leadership platform has launched Inspire Girls for young female leaders in our community. What inspirational advice would you share with them?
Work hard for your goals and don't fear setbacks; they happen! Dust yourself off and keep going. Also, use the expertise of other female leaders in our community. So many people are willing to help and lend a hand; don't hesitate to reach out and take that support!
How can we better inspire, include and invest in others in our community?
We need to see people – all people – as our partners on this crazy journey of life, and be willing to help where and when we are needed to assist those in need. By helping out and truly understanding where those needs are, we can build a compassionate, understanding community that is inclusive of everyone.
What does leadership mean to you?
Leading by example! As a leader, you need to set the example of what needs to be done and be the leader in setting the expectations.
What is your favorite inspirational quote or motto?
I love the quote "Work hard in silence; let success make the noise!"
How would you describe a great day?
Having a day to spend time with my kids, spend some time working with my flowers, and definitely time to just read and relax with some coffee would be wonderful!
What's the best advice you've ever received, and who gave it to you?
My Dad always told me that you couldn't go wrong by working hard, and he was right. He also said to keep a positive attitude and look at the bright side of things, which I try to do as much as I can.
What's the biggest challenge or adversity you have faced in your life – professionally or personally – and how did you overcome it?
My son was diagnosed with ADHD when he was younger but continued to struggle with a variety of issues for years. He was diagnosed as also being on the Autism Spectrum only within the last few years. While it is somewhat a relief having a "name" for what is going on, it has been yet another long journey of working through this with him and helping him learn new skill sets and strategies to handle daily situations that we may take for granted sometimes. It can feel overwhelming at times, but then I have to remind myself: If I am overwhelmed, what is my son feeling like right now? So, through a lot of determination, sheer will, and most importantly, a lot of faith in God, we push forward every day. Some days are better than others, but we keep on keeping on!