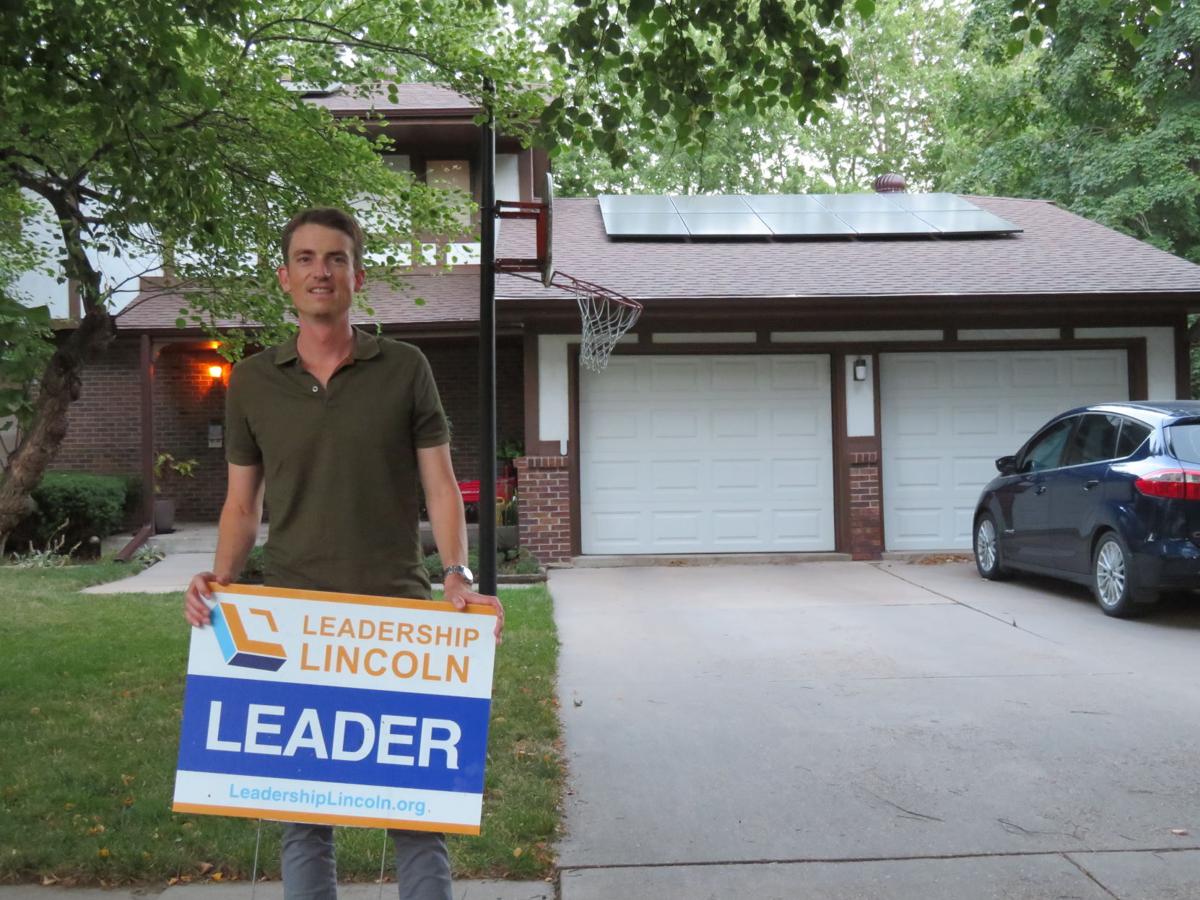 Lincoln's landfill will serve us longer as a result of the leadership Jesse Starita and others gave to a cardboard recycling effort.
The water that we take for granted is being watched over by the Nebraska Water Center where Starita works as public relations and engagement coordinator. And on a more personal level, the home he and his family occupy generates much of the electricity they use through solar panels installed on the roof. To say that Starita is environmentally conscious may be an understatement … and in addition, you can say he leads by example.
Back in 2016, Starita joined with a number of others, including some Lincoln City Council members, which led to the action by the council and Mayor Beutler that called for cardboard recycling. He wasn't appointed or coerced, he just believes in taking positive action to make an impact. And that single project, getting all of us in Lincoln to recycle nearly 20,000 tons of cardboard each year, means that the very expensive process of establishing a new landfill will be delayed for several years, and all that cardboard has been recycled.
His work at the Nebraska Water Center focuses on reporting on research, helping scientists in their work and training future leaders in water management. It's no small task in helping us better manage this natural resource that we're told is becoming scarce – another example of his positive leadership style.
And about those solar panels on his roof. They were installed shortly after he, his wife Dao and daughter Serena moved in. He says they've generated enough electricity in just six months to power two average hospitals for a day.
Another positive action that Starita has taken is his participation in Leadership Lincoln's Advocates Series. One of the original ideas behind the Advocates was to connect a wide variety of people with an interest in minority and under-represented voices. Starita's wife is Vietnamese. Participants in this nine-month project are given a better understanding about the things that make our city stand out in so many ways. The sessions include a look at the nonprofits serving Lincoln, our educational institutions, a look at our government at the state and local levels, as well as the business community.
Participants also vote on and pursue an idea serving our city.
"One experience I really enjoyed was the establishment of 'freedges' in the city for people in need," he shared. "We set up refrigerators in several locations and stocked them with free food. It's been amazing to see the impact they have had on people needing food for their families."
Starita completed the Advocates Series in early 2021, which he announced to his neighbors with a yard sign.
Starita has degrees in Broadcasting and Critical Creative Thinking from UNL and UNO. He's lived in Lincoln since moving here with his family in the early '90s. Shortly after graduating from UNL, he joined the Daugherty Water for Food Global Institute and transitioned to the Nebraska Water Center just three years ago.
"One of the things I admire about the people here is that they are proud of Lincoln, but it's a modest pride," he noted. "I mean, people here are proud but they don't boast about it."
Another point that Starita made was how connected we are in Lincoln.
"You read and hear about six degrees of separation, but in Lincoln I think it's more like two degrees," he said. "And that's one of the things that helps make Lincoln such a progressive city, making a positive impact."
I suppose it helps to note that he and his family live in the 2020 Readers Digest "Nicest Places in Nebraska" neighborhood. For those of you who don't know where that is, check out the story at https://bit.ly/2YGynUW.
Starita also noted there is a strong sense of community with a lot to do.
"Dao and I love the First Friday events, the arts and cultural scene," he added. "Oh, and people here are environmentally conscious."