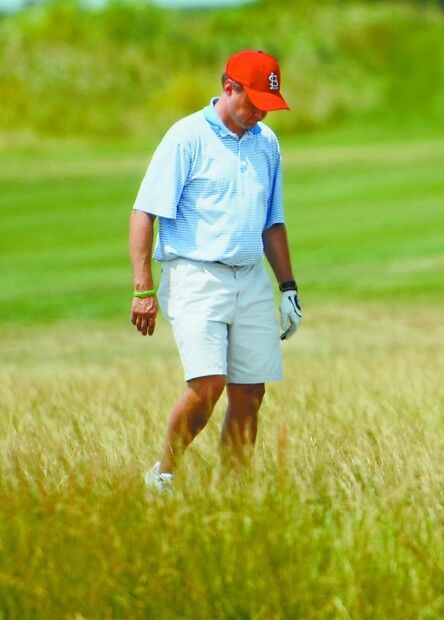 As many of you know, Wilderness Ridge recently went private when it comes to use of its golf courses. On Jan. 1, actually. A new year and a new time for one of Nebraska's finest golf facilities.
But in case you were wondering, the restaurant is still open to the public, and all are welcome to get instruction from Wilderness Ridge professionals. You don't have to be a member to get a lesson from Mike Schuchart or Sarah Pravecek or anyone else on their team.
"We still are available to give private lessons," Schuchart said. "There are four instructors, so we will help find a teacher that best fits the student's style. And if someone is in the market of buying new clubs, we highly suggest they come see us and get fit by one of our PGA professionals."
Pravecek added, "We are always finding fun ways to teach golf because it truly is a lifetime sport."
For members and guests, the championship course still provides some of the best holes in the state.
"My absolute favorite hole on the course is No. 13, a par 4," Pravecek said. "You have two options off the tee. You either take a driver and try to hit over the water, or you play smart and lay up before going for the green."
And 18 is always a beauty, too.
"No. 18 is a beautiful finishing hole, especially in the evening with the sun setting," Schuchart said. "It is a par 4 with water on the right and bunker on the left side of the fairway. Makes you really commit to your tee shot."
Chip shots
• Steph Kolbas is fired up for another year of the U.S. Kids Lincoln Tour, which now has a high school division with eight events scheduled from April to May. She said it will "give high school girls an opportunity to play and compete and get scores noticed for coaches, as well as having a chance to qualify for World Teen Championships." There will be prizes, too. For more information, visit https://foundation.uskidsgolf.com/foundation and search "Lincoln."
• Looking for a club to help a beginner with a variety of shots to build confidence? Schuchart recommends the Titleist TSi1. "The 5 hybrid/fairway wood combination club," he said. "It helps the player get the ball in the air more easily."
• I loved Tiger. I hated Tiger. Now, it's complicated. I just hope he gets healthy and can do good dad things, regardless of whether he can be a golf champion again. But that would be nice, too.
• A Husker superstar you might not know is Kate Smith. The senior from Minnesota will go down as one of the all-time Big Red greats. She now holds a bunch of NU records. And by many accounts, she is just as outstanding as a person. Hope she finishes strong this spring.