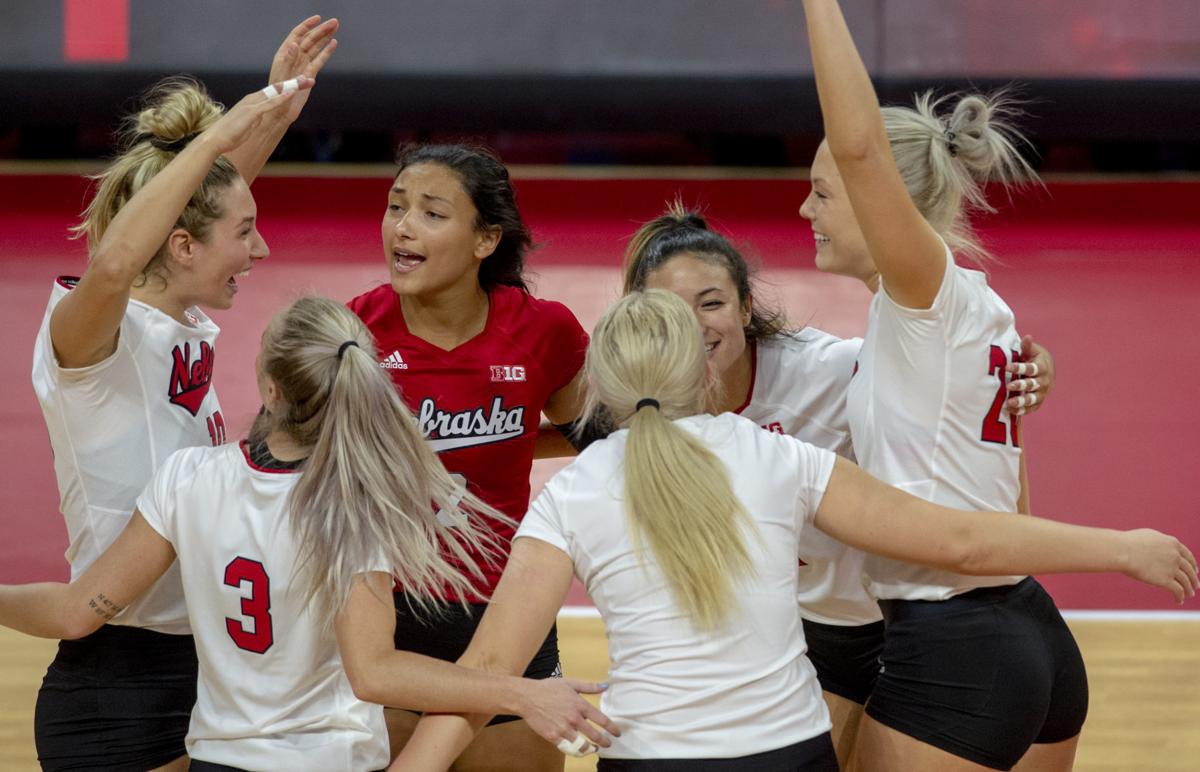 I loved going to Worlds of Fun as a kid. Actually, truth be told, I still do.
Even on the sweatiest summer days, it was fun. Even after too much junk food and one too many rides on the Zambezi Zinger. Great times.
I always knew that no matter what was in store on that day – even if it was 105 degrees and the lines were a mile long and my Skee-Ball rolls could not find the elusive 50 hole – there was always one thing about the day that would not disappoint.
That old log flume, which by the way has been there since the Kansas City park opened in 1973, was always just what the doctor ordered. A really nice ride with a cool thrill and big splash at the end. Every time.
A little like Nebraska volleyball, wouldn't you say?
You have free articles remaining.
No matter what is happening with the tilt-a-whirl of a football program or other Husker athletic teams, there is always the Big Red Volleyball Voyager. There when you need it most.
I write this after a tough weekend for both of those Nebraska teams – Husker football falling to Indiana and volleyball losing a five-set thriller at Purdue on the same day. But that still left the volleyball crew at No. 8 in the land with plenty of high hopes. Not too shabby. Better than "just OK." Always is.
So, I just ask that you and I never take it for granted – how great the Nebraska volleyball program really is. The work done by Terry Pettit and John Cook and hundreds of others makes for a fun fall. Every single time.
"I am proud of Nebraska volleyball and extremely happy with the work that John has done and the risks he has taken to make the program better every day," Pettit said. "I think every person who has been associated with the program or is a fan of the program takes pride in the sustained success and the way the athletes have represented the university.
"I think both John and I would tell you that we were blessed to be with the right people, in the right place at the right time."
It's been a blessing to us all. And a fun-filled ride every time. Just remember to keep all hands, feet, arms and legs inside the ride at all times.
No, actually, forget that part. It's almost Thanksgiving. That means it's party time on the Voyager once again. Enjoy the ride, Husker fans. Every minute of it.
John Mabry can be reached at johnmabry47@gmail.com, and in case you were wondering, the Zambezi Zinger can now be found at an amusement park in Quindio, Colombia. It's true.