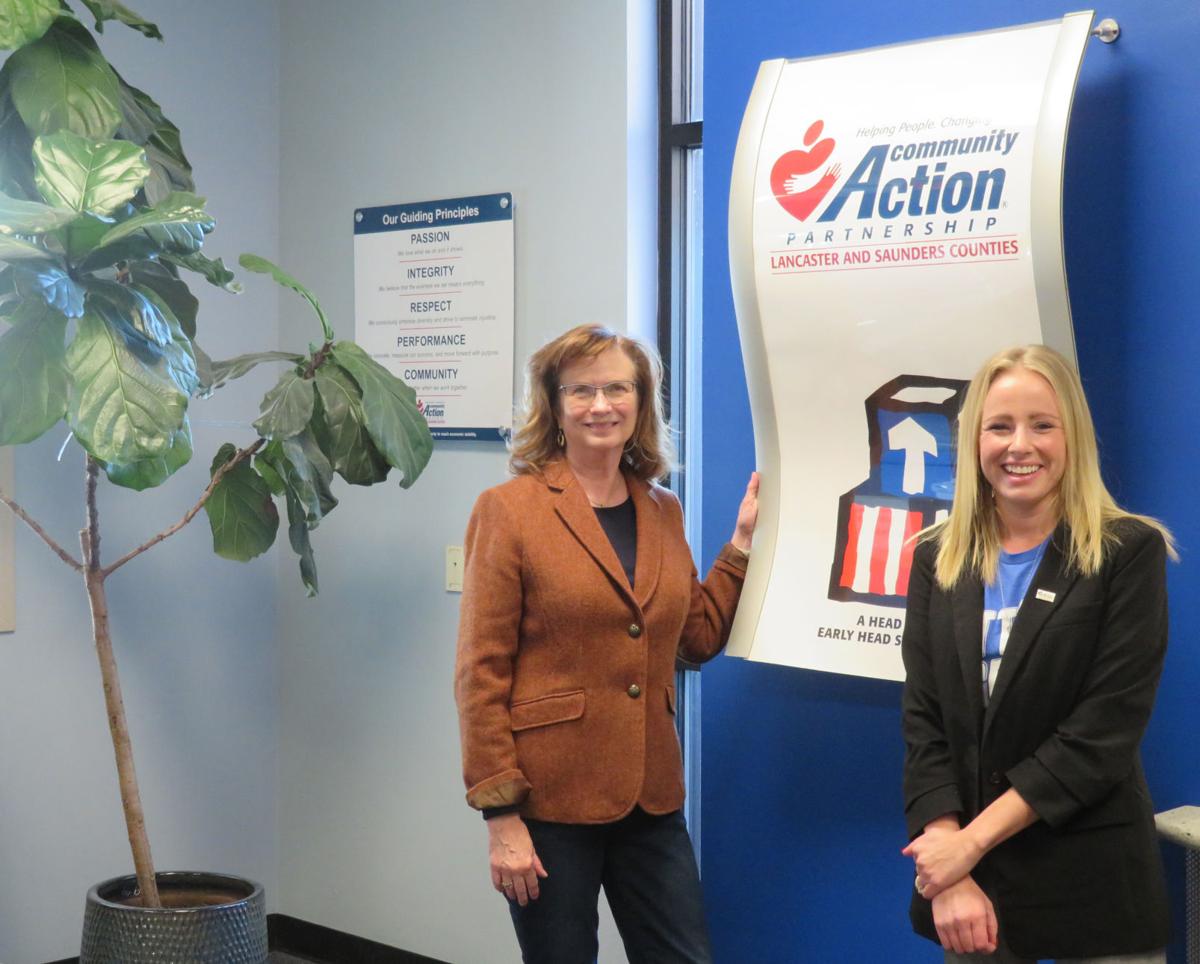 Let me tell you a story about Vi and Heather … two women from very different backgrounds brought together to do wonderful things for people here in Lincoln.
Vi See, a familiar name in the nonprofit world, is a Nebraska native who followed a very traditional path to Lincoln. She came for college and never left.
Heather Loughman, on the other hand, is relatively new to our city. A guy she knew snatched her and brought her here from the Upper Peninsula of Michigan. Look it up, it's a real place. Read on, I promise you'll be impressed with what they're doing and hopefully encouraged to help out.
See came to Lincoln from a cattle ranch to attend the University of Nebraska-Lincoln and found a family, home and meaningful work here. She has dedicated her life to serving for agencies such as the Girl Scouts, United Way, and more recently Community Action Partnership of Lancaster and Saunders Counties. Nearly a dozen years ago, during a challenging economic time for many families, she helped broaden the mission and financial support for Community Action.
If you're like me, you're aware of Community Action but have no idea just how broad this agency's umbrella is. Community Action seeks to empower people living in poverty to reach economic stability. It does this through a wide variety of programs and services in four major categories including Early Childhood Education, Homelessness Prevention, Financial and Family Well-Being and Hunger Relief/Healthy Food Access. Each of these areas includes a number of ways the people of Lancaster and Saunders Counties are assisted. The list includes several Head Start programs for young children, rental assistance and help for the homeless, weatherization of homes for needy families and healthy meals served at The Gathering Place seven days a week.
Then there's Loughman. She grew up in Michigan and came to Lincoln just 10 years ago. There was this guy Bill who had a hand in it. Anyway, new to town, Heather was searching around for something meaningful to do, so she took on the challenge of writing grant proposals for Community Action. The work she did helped broaden the agency's financial support and increased awareness of its services.
"When we work together, there's no limit to what we can do to help people in need," Loughman said.
Recently, as See stepped down, Loughman accepted the challenge to fill the position of CEO of the partnership that See had grown into such a broad and dynamic agency.
In addition to working together at Community Action, the two women connected with many across Lincoln through their participation in Leadership Lincoln's Fellows program.
"I was part of the eighth class," noted See, "and through my participation I got to know how our community works and I made some wonderful, lifelong friends."
Loughman is a more recent graduate of the Fellows program in 2019, and she said her participation helped her get to know the people who make Lincoln so special.
"One of the things we did during our time was to bring something that was very special to us and give it to someone else in the Fellows class," Loughman said. "I brought an apron that my grandmother had given me and gave it away. That helped me become more human as a leader."
As these two incredible women shared their passion for helping those in need, the talk turned to the future. See noted that even with the progress made in helping people in poverty reach economic stability, "There are things that happen which bring people into financial vulnerability." The COVID-19 pandemic is just one example, and another is a major illness that hits an older family. She hopes that as people get to know and understand the social issues that others face, they'll have a greater desire to serve to make a positive change.
Loughman, as Community Action's new CEO, notes that much of her work will be to take advantage of the incredible desire to help that the people of Lincoln have. "The more we can leverage this desire, the more we'll be able to end the systemic racism and poverty in our community," she said.
So there you have it, in a nutshell. Two women from very different backgrounds drawn together to help fight and end poverty through the Community Action Partnership serving Lancaster and Saunders counties. I hope you're not only informed and impressed, but also encouraged to roll up your sleeves and help out.