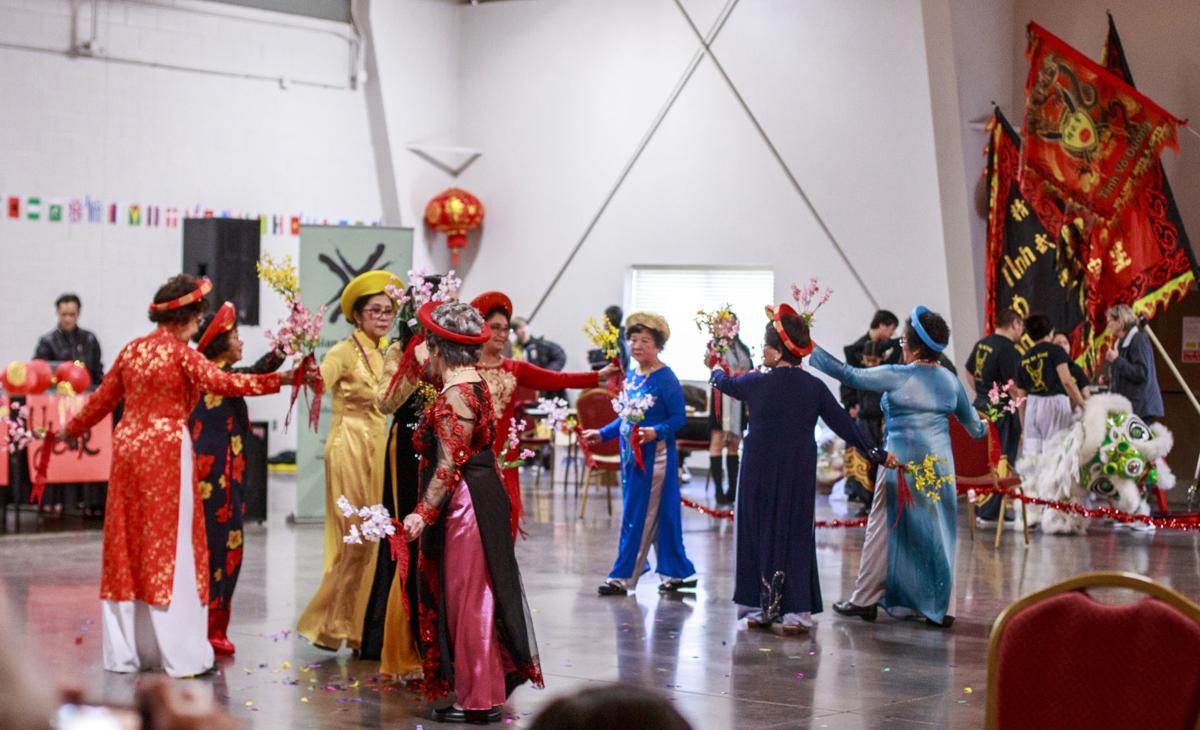 The Lincoln Arts Council has announced the recipients of its 2021 project grants. LAC awards these grants to qualifying arts nonprofits to support arts projects and programs that reflect creativity and innovation, and show cultural and generational diversity in programming or a focus on programming for children and youth.
The following 10 projects were selected to receive between $750 and $1,000 of underwriting provided by the Ken Good Beautification Fund and administered by the Lincoln Arts Council. Ken Good's life was an example of what could be accomplished when you put the welfare of others ahead of your own needs and wants. His compassion for children, his love of his community and his joy in all things growing was evident in the gifts he made and the philanthropic endeavors he pursued.
The Lincoln Arts Council encourages everyone to support these worthy projects.
"We really are lucky to have such an amazing arts community in Lincoln," says Troy Gagner, partnerships and programs director with the Lincoln Arts Council. "We always have so many great projects to choose from. Our selection panel of community members always has a difficult job deciding which of the many deserving projects will receive funding."
2021 project grant recipients
Asian Community & Cultural Center to present the Lunar New Year Celebration livestream on Feb. 20. The event featured cultural performances, food demonstrations and a glimpse of the culture and customs of various countries.
The Grumble Project for a project-based learning experience developed by Blixt Locally Grown in collaboration with the Community Learning Center programs at Goodrich and Park middle schools in spring 2021.
Flatwater Shakespeare Company to present the Little but Fierce education program offered through Lincoln Public Schools Community Learning Centers as week-long programs in the summer.
Friends of Lied/Lied Center for the Performing Arts to present Ajijaak on Turtle Island, an ensemble of Native American performers, to tell the tale of Ajijaak, a young whooping crane who faces her first migration cycle on Turtle Island, for LPS sixth graders.
Lincoln Municipal Band for its Summer Concert Series running from July 11 to Aug. 29.
Lincoln Music Teachers Association for its Music Outreach Program that provides low-cost music lessons, instruments and their upkeep, sheet music, and community performance opportunities for up to 50 area limited-resource children.
Lincoln's Symphony Orchestra for the Young People's Concerts, available in digital streaming format for LPS and other schools.
LUX Center for the Arts to partner with LPS to offer its 2021 winter workshop to teachers virtually with fiber artist Judy Bales during Fiberfest.
Nebraska Jazz Orchestra to offer educational outreach workshops and master classes to student musicians via educational video, which will be distributed free to all Nebraska schools.
Nebraska Repertory Theatre, in partnership with the St. Louis Black Rep, to engage Lincoln and greater Nebraska in a multi-year initiative to empower diverse and underserved communities, expand access to the arts to underserved populations, and create avenues of cultural engagement for all members of our community.