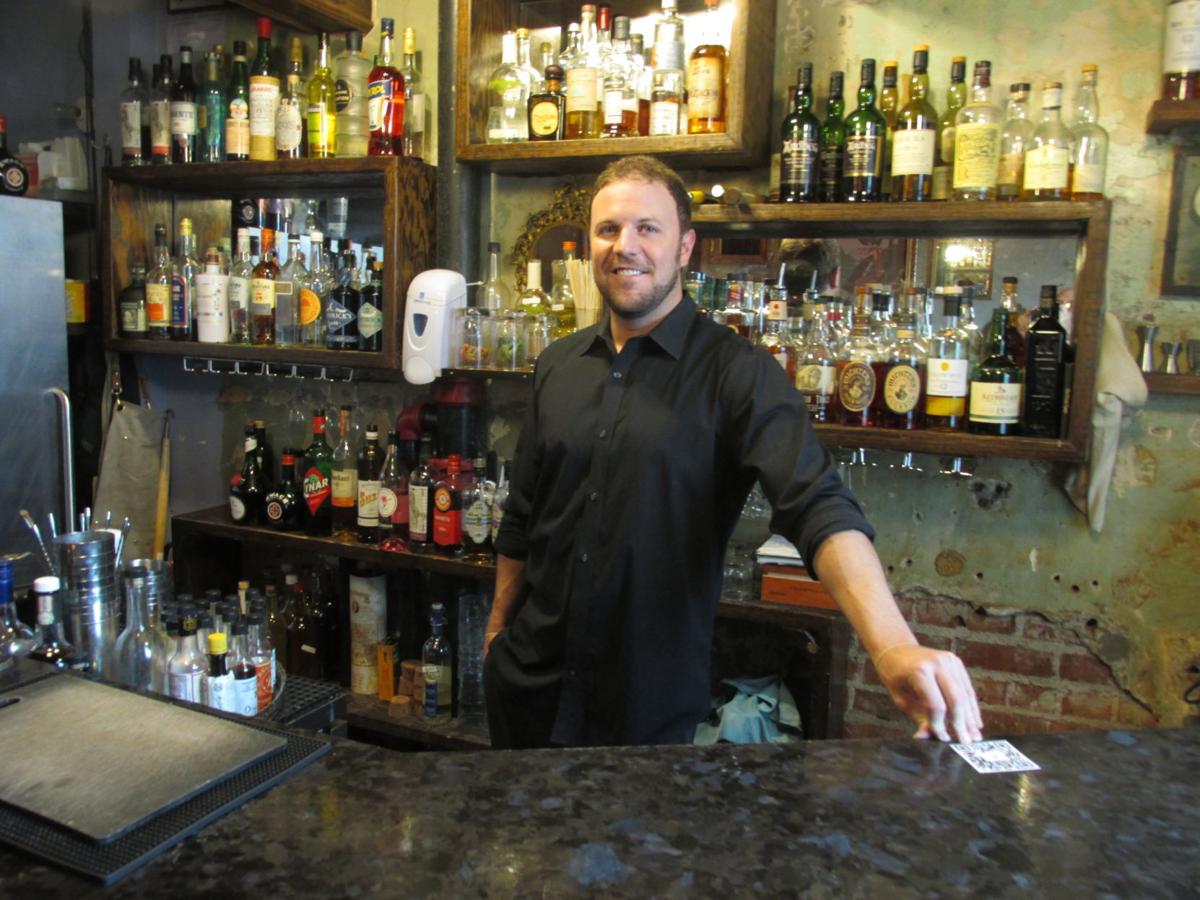 If you are looking for a place where alcoholic drinks are created specifically at your request in an establishment reminiscent of the speakeasies of the 1920s and early '30s, you might consider a trek in search of The Other Room.
While the Prohibition-era bars served up illegal hooch, the carefully concocted and crafted cocktails at The Other Room are completely legal.
The Lincoln establishment -- which opened in December 2013 -- can be found discreetly housed away in the Square on the north side of Eighth Street in the Haymarket area.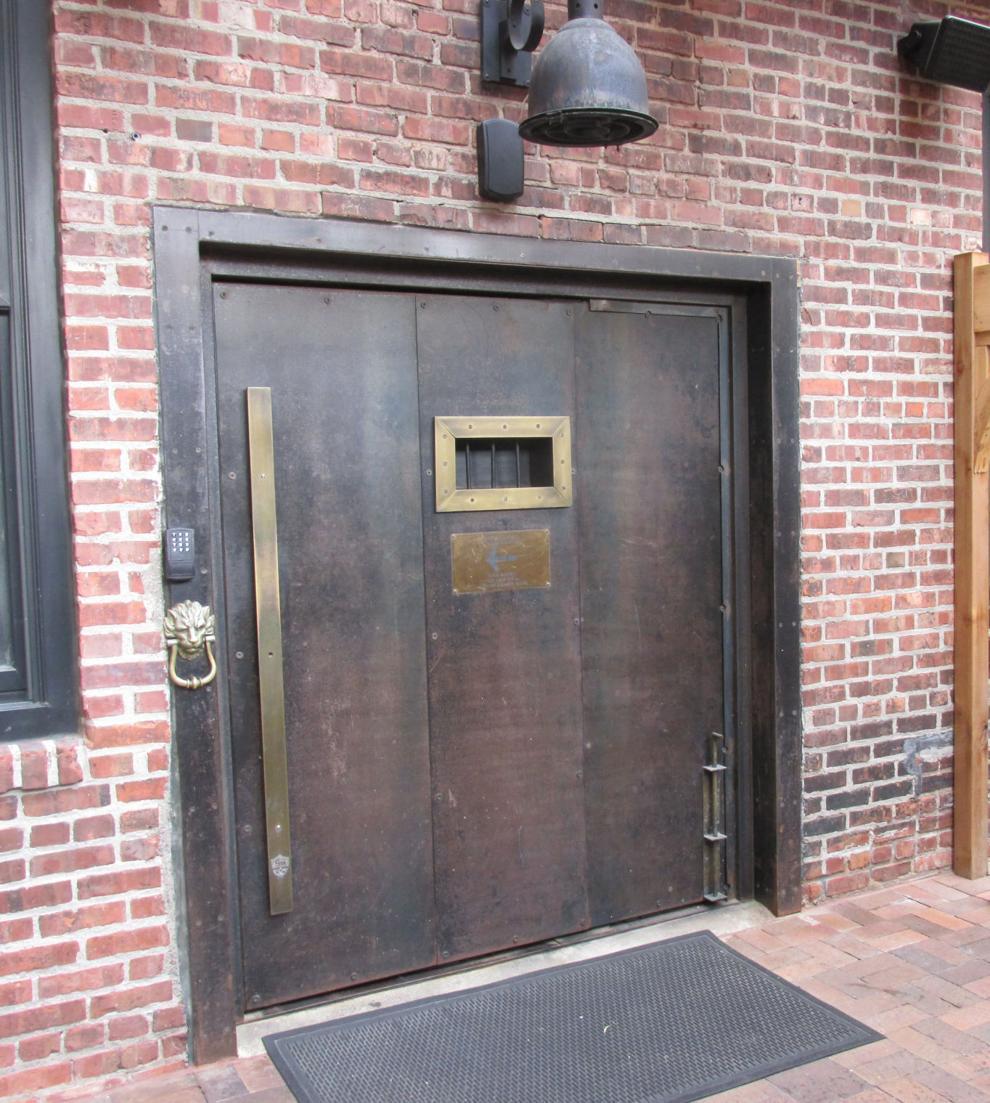 Hidden behind a large metal door – complete with peephole grill and a large lion head door knocker – it is a tiny getaway from the hustle and bustle of everyday life and requires management approval before entry.
Owner Matt Taylor is not opposed to the speakeasy similarity – he likes the mystique and uniqueness – but emphasizes that inside The Other Room, the atmosphere is far from the stereotypical raucousness of speakeasies as portrayed in film.
Taylor, who also owns the neighboring Tavern on the Square bar, said that The Other Room is a different animal among Lincoln's bars and lounges.
"We're an establishment that is primarily dedicated to creating a place for people to connect in a meaningful way. Discussions. Conversations. We also make outstanding cocktails."
Because of its small size – a limit of 24 guests at a time – admission is governed by exterior lights … red (full) or green (space available). When the green light is lit, utilization of the lion door knocker brings staff to the peephole grill.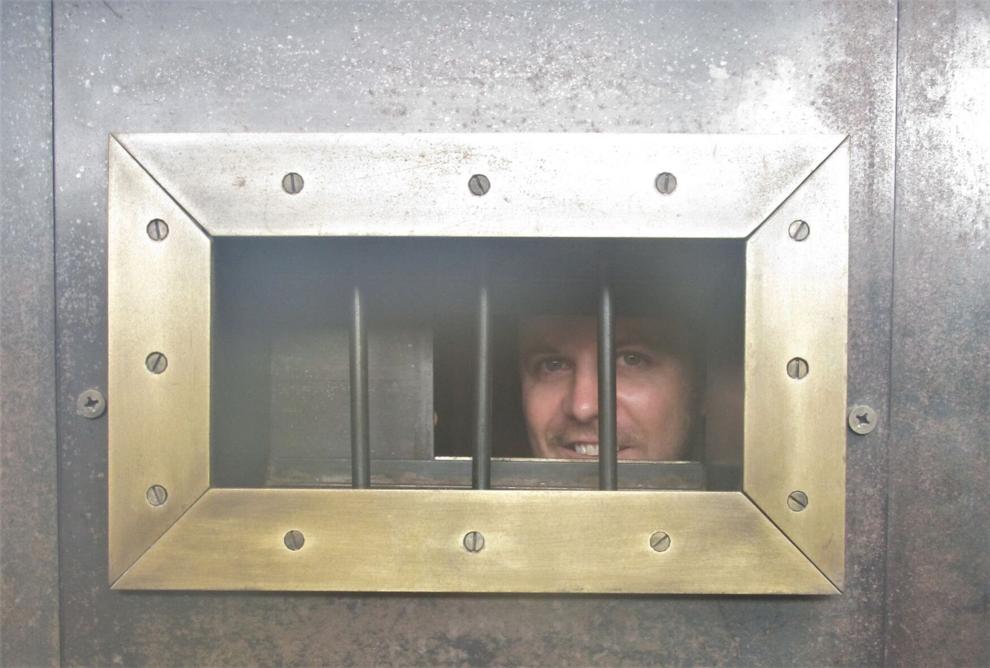 Once inside, patrons experience a feeling of warmth and privacy. Overstuffed chairs and couches are arranged under a tin ceiling, wrapped within exposed brick and mortar walls. The space is dimly illuminated to create a classy and comfortable personal atmosphere.
The Other Room is not a place for loud talk or unconventional behavior. To preserve the intimate atmosphere, there are no television monitors. The lounge has no telephone, and cellphone use is not allowed (guests can text, but calls must be conducted outside on the patio). Flash photography is not allowed. Customers are reminded to keep their voices conversational and to be cognizant of other guests.
"We want to provide a different experience for our customers; something that is special," Taylor said.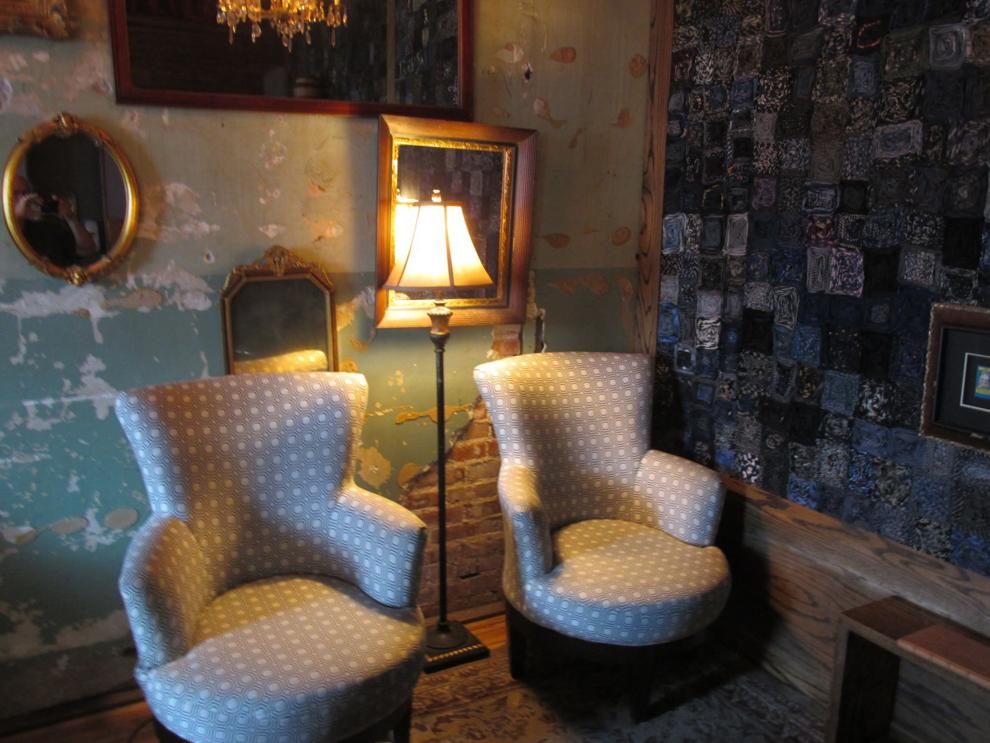 He explained that when The Other Room opened, the plan was to intentionally make it simple … quiet. Spreading word about the lounge and how to find it was largely done by word of mouth, then in social media.
The Other Room serves no beer, wine or food. Until recently, it only accepted cash, but has since started accepting credit cards.
Customers order cocktails at the bar, and staff members follow up with service. Taylor said that the bartenders will work with customers, asking them about their alcoholic likes and dislikes, to create a personal cocktail prepared to their preferences.
He hopes that patrons take advantage of the mixing and creative expertise of The Other Room's bartenders.
"We try to do one thing really good – making craft cocktails," Taylor said. "Our bartenders are cocktail and spirit enthusiasts who strive to create something new that a customer has never had before and possibly never made before. They have the most fun creating drinks off the cuff."
However, if customers are a bit unsure of what kind of cocktail they want, The Other Room has a menu of seasonal drinks, House Favorites and House Tonics. At press time, the fall and winter seasonal cocktail offerings were not completely finalized, but examples of the House Favorites and House Tonics follow.
There are eight House Favorites: Mumbai Exorcism (gin, hibiscus-cubeb syrup, violet liqueur, lemon, green chartreuse, candied hibiscus flower, $12); No Escape (rye whiskey, zwack herbal liqueur, orange bitters, orange twist, mesquite smoke, $12); Marbled Rye (rye whiskey, benedictine, orange liqueur, artichoke liqueur, orange twist, $12); Cognac Old Fashioned (cognac, demerara syrup, peychaud's bitters, angostura bitters, lemon twist garnish, $12); Manhattan (rye whiskey, sweet vermouth, allspice bitters, speared cherry garnish, $12); The Rum Drink (light, dark or hearty rum, lime, golden falernum, soda water, lime wheel garnish ($10/$11/$12); Millionaire (vodka, grenadine, lime, soda water, lime wheel garnish, $10); and Old Fashioned (rye whiskey, demerara syrup, angostura bitters, house original bitters, orange twist garnish ($9).
Costing $10 each, the four House Tonics include: Briar & Rose (gin, rose liqueur, blackberry tonic, lemon twist garnish); Dr. Suze (rye whiskey, orange-cinnamon-clove tonic, suze liqueur, soda water, orange twist, clove garnish); Loch Ness (gin, cucumber-ginger tonic, elderflower liqueur, soda water, cucumber garnish); and House (gin or vodka, lime-lemongrass tonic, soda water, lime wheel garnish).
What was the motivation to open The Other Room? Taylor laughs a little and replies, "Because it's fun. And to create something never done in Lincoln before.
"Getting people to connect in a meaningful way … a deeper experience. When they go home, they can look back on what was a special moment they experienced … a fun and delicious time."
20 Lincoln-area dive bars to check out
WC's South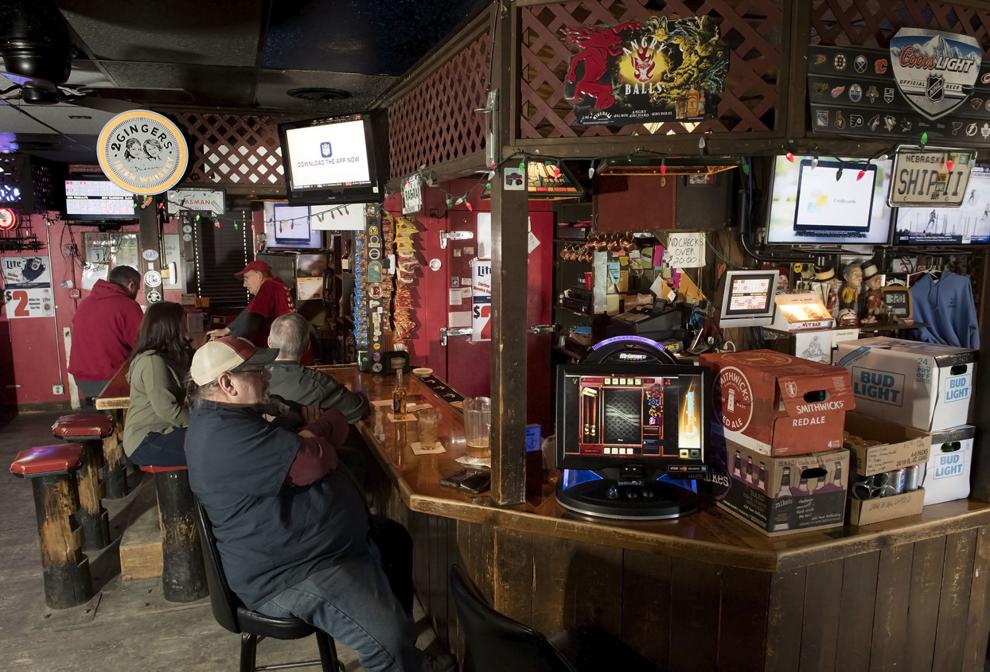 The Tack Room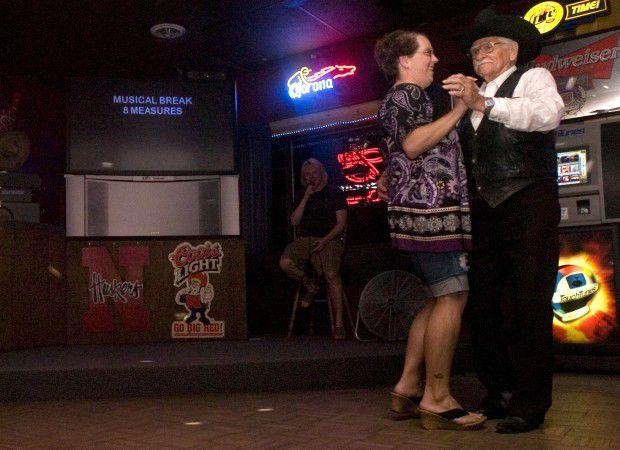 Top Hat Bar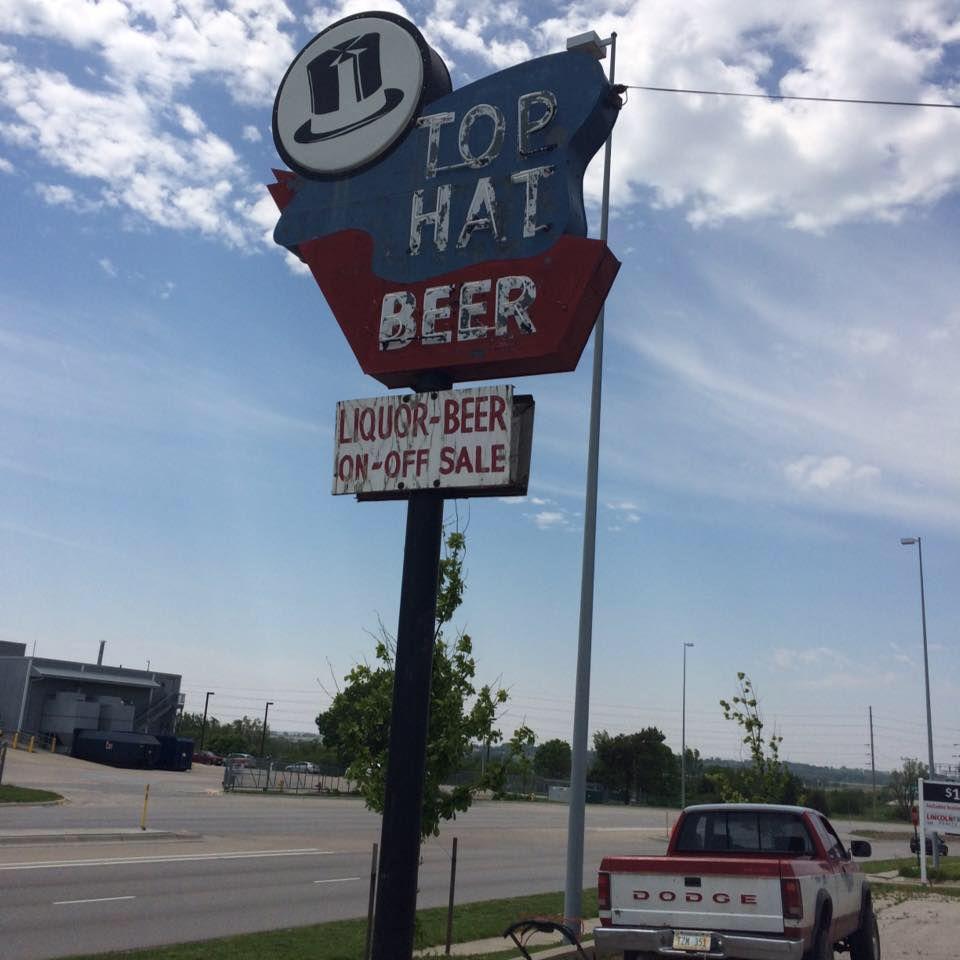 Bob's Tavern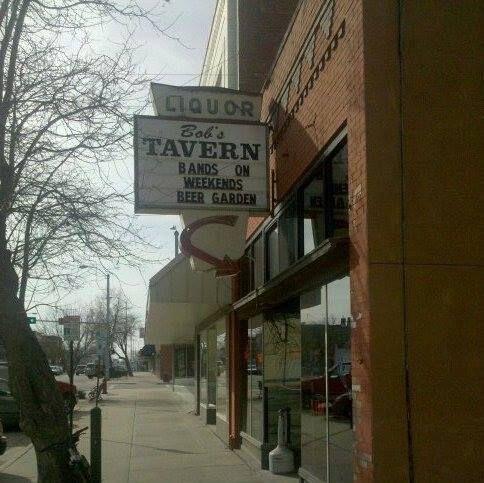 Tam O'Shanter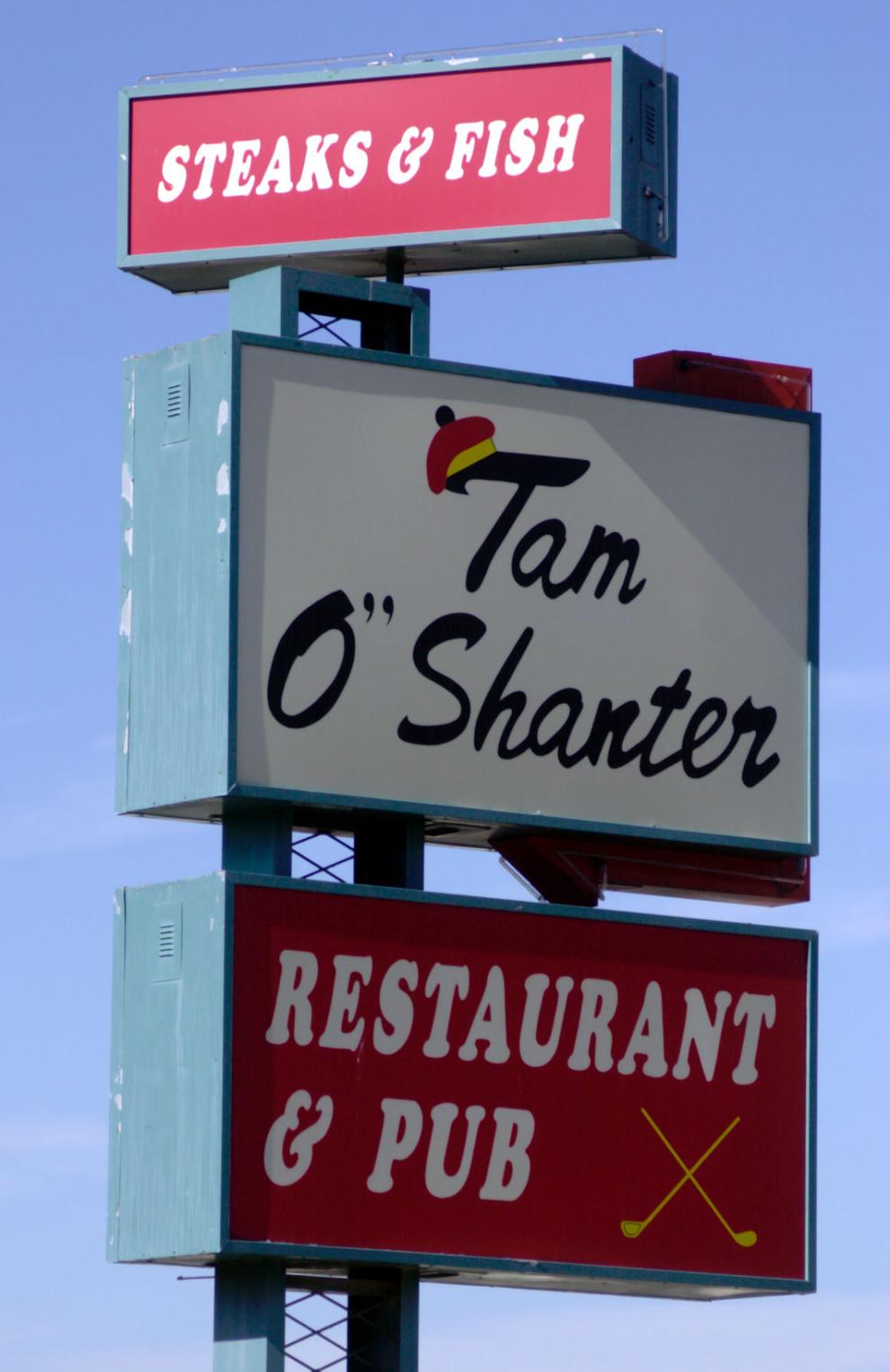 Harry's Wonder Bar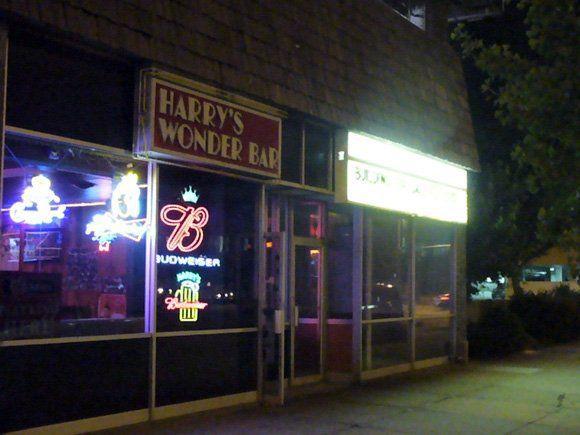 Old Pub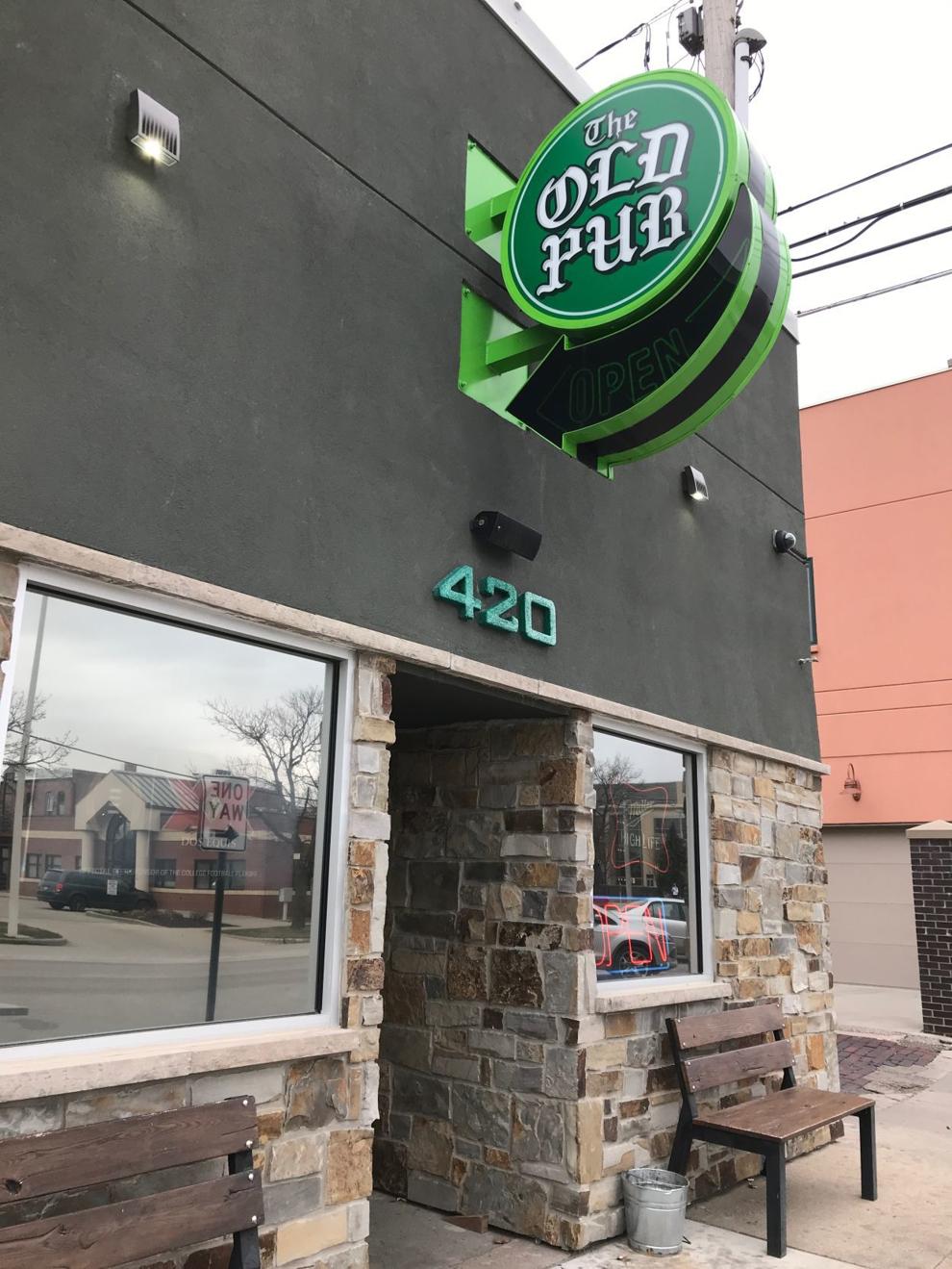 Luckie's Lounge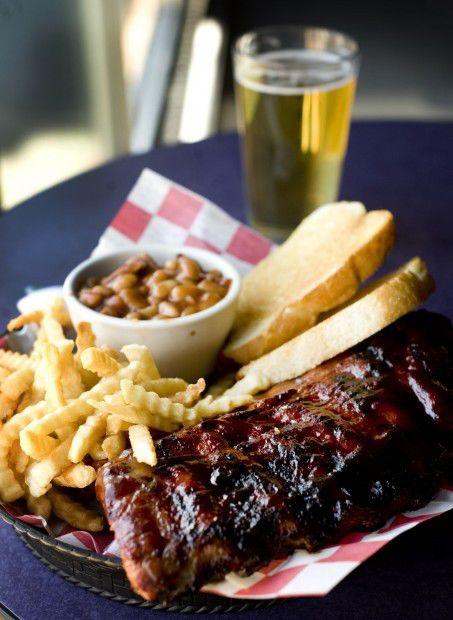 Down the Hatch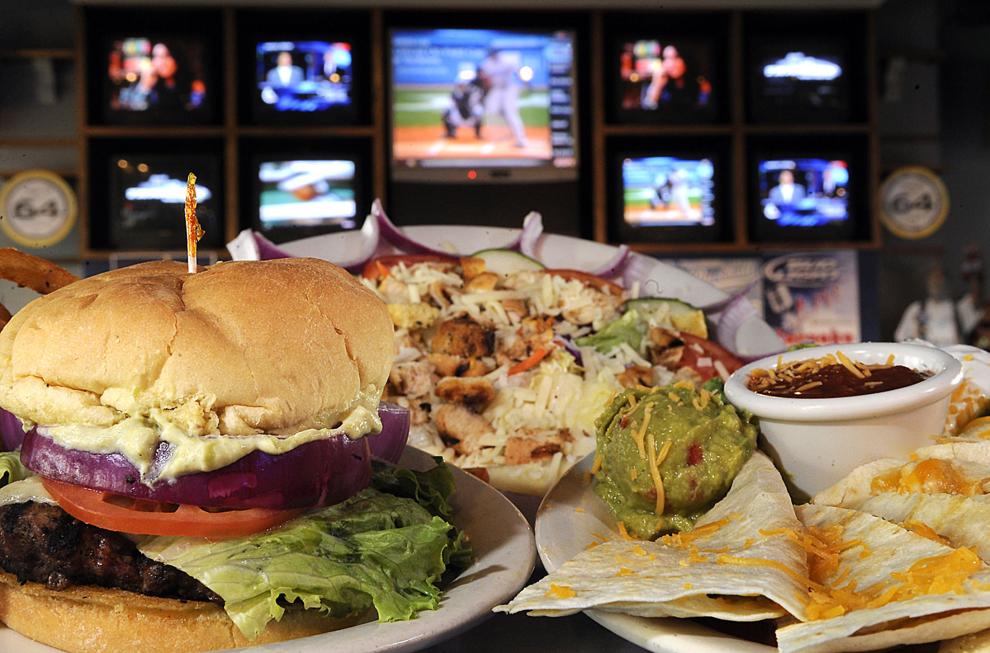 Gray's Keg Saloon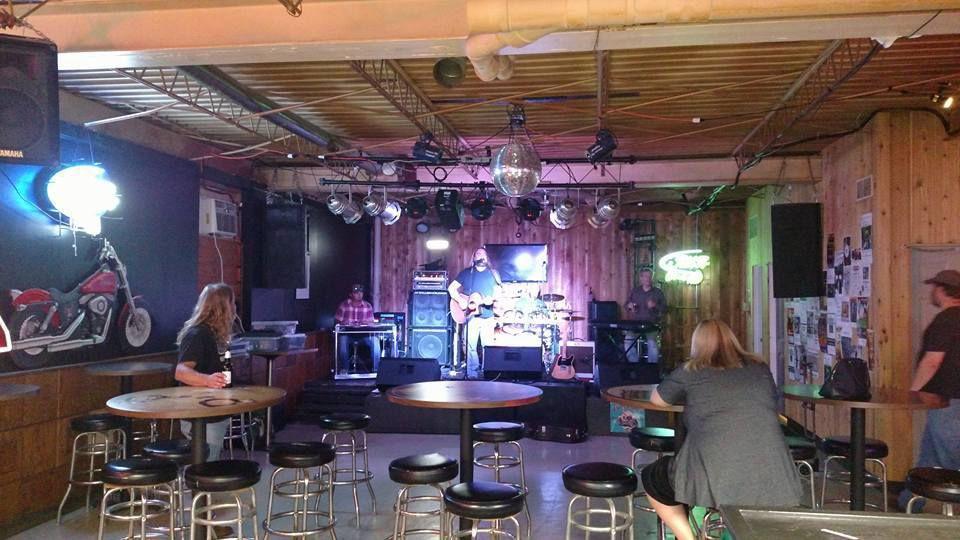 La Cabana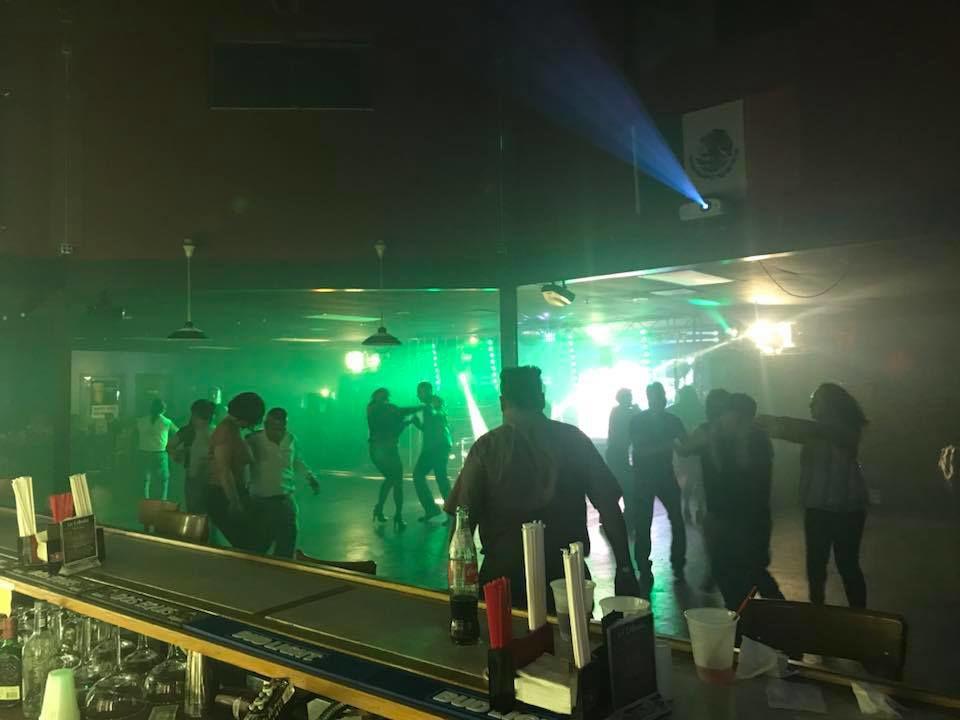 JJ Hooligans
Arnold's Tavern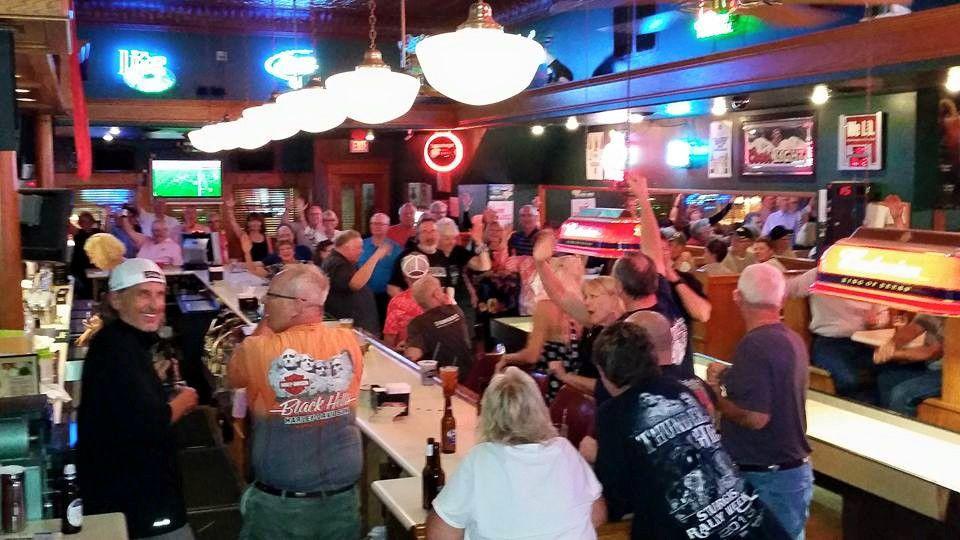 Waverly Keno Trackside Bar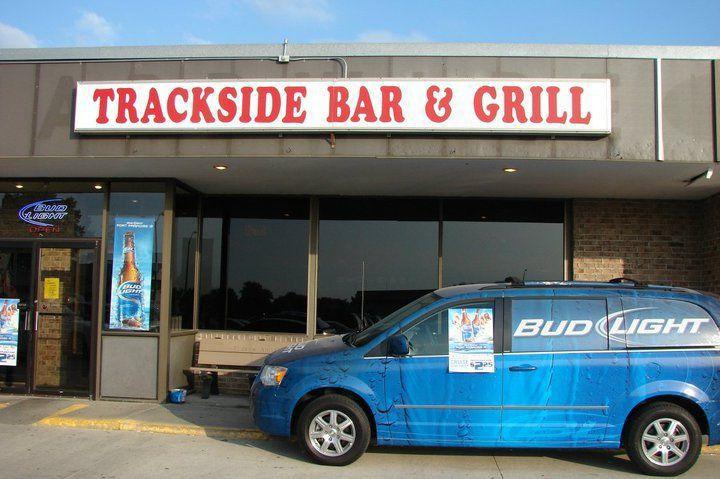 Roca Tavern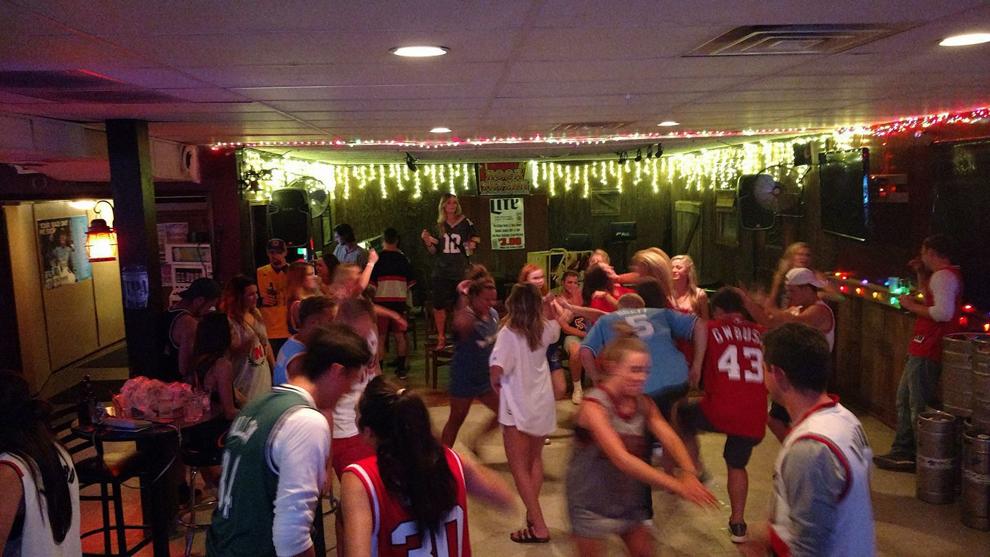 Grapevine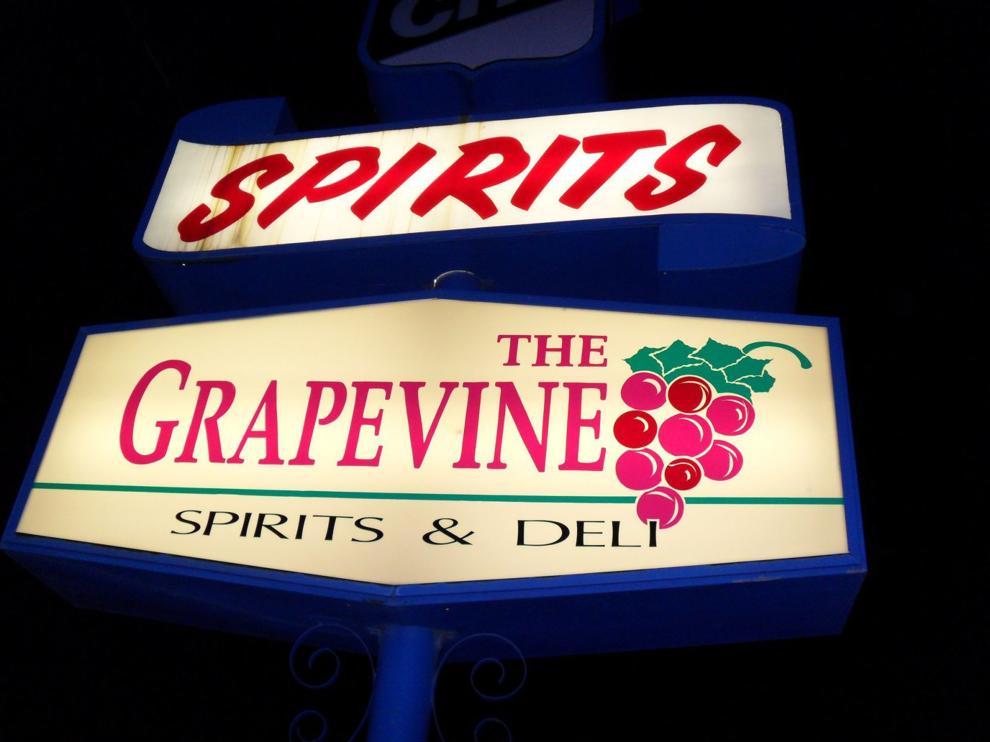 O'Rourkes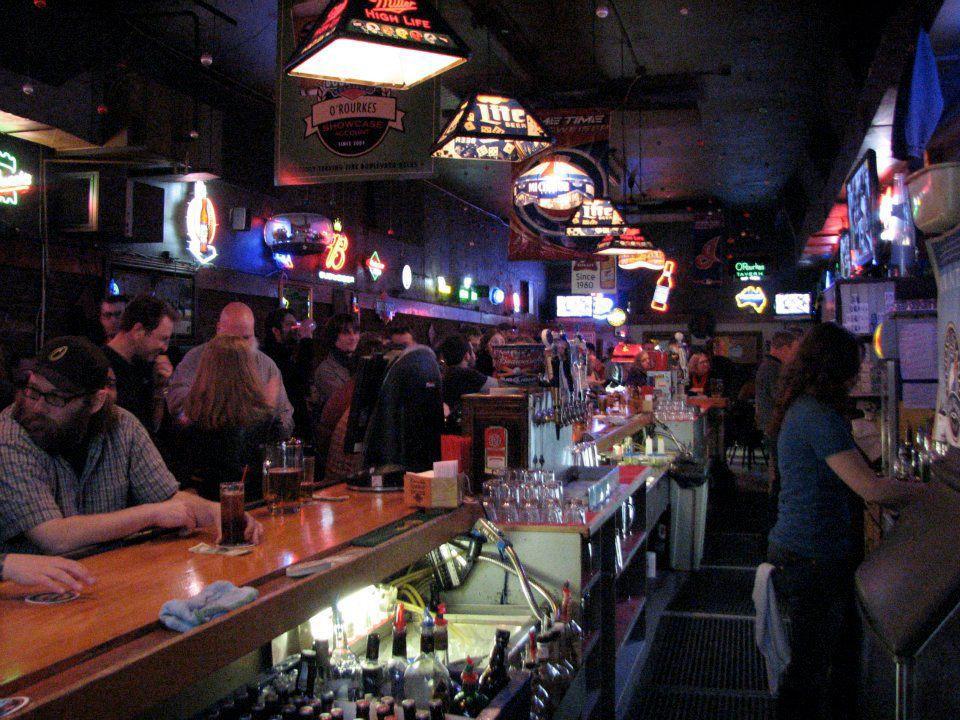 Watering Hole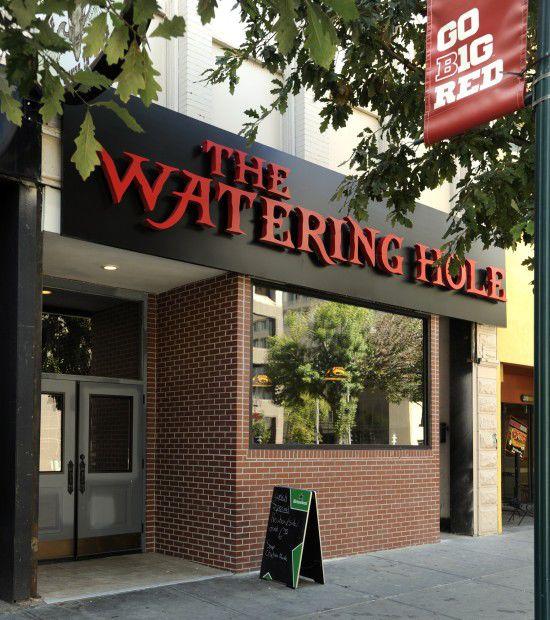 Cappy's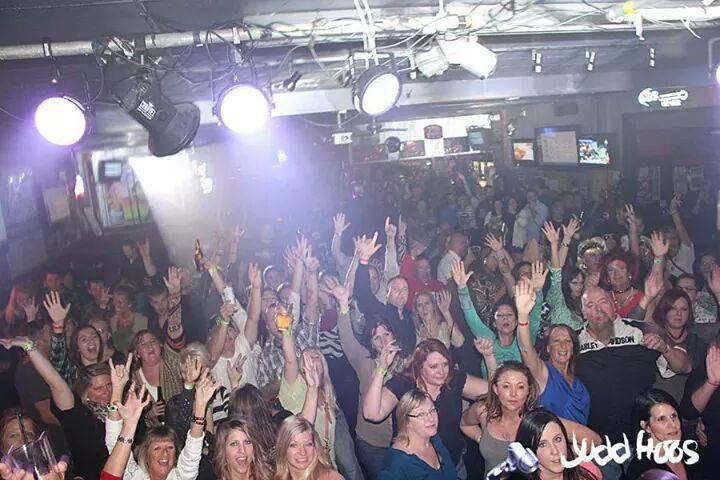 1st Avenue