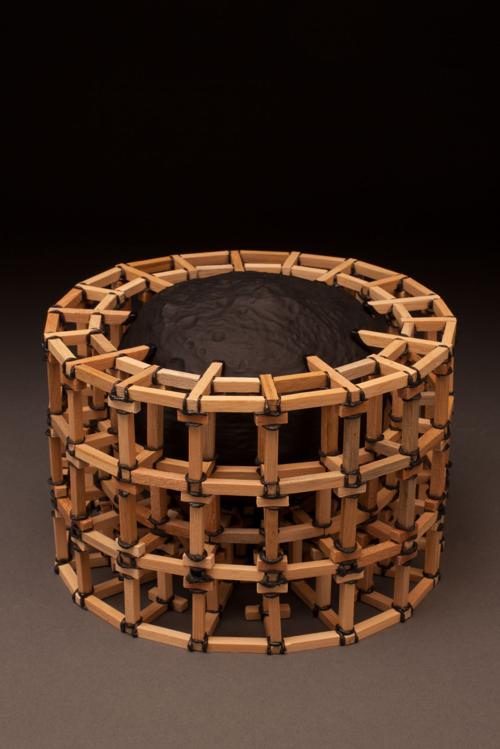 When we think of artists at work, we picture their hands, tools and surface. We can imagine our ancestors scratching out rough shapes on cave walls with charcoal from their fire pits. We can see Michelangelo suspended from scaffolding, holding his inverted brush to the ceiling of the Sistine Chapel. Thousands of years of art history have told us these stories. It is only now, within the last several decades, that we've seen such significant technological leaps that we require an entirely new vocabulary to discuss art.
From the first snap of Ansel Adams' camera to the assembly-line silkscreens of Andy Warhol, the timelines of invention and creativity have always overlapped. The emergence of 3D printing and scanning, laser cutting and other technologies have given way to the newest wave of innovation in art. At times, the artist's hands may not even be present, save for clicking a mouse or calibrating a machine. This may seem controversial to some, but it is hardly a new debate. Consider Warhol or the contemporary Damien Hirst, famous for his tiger shark suspended in formaldehyde. While the concepts are their own, both artists had little to do with actually producing their art, which was left to manufacturers and assistants.
You have free articles remaining.
Regardless, no vacuum can void technology of art and vice versa, and artists are navigating these expanding dimensions in profound and astonishing ways. A shard of pottery from a dump in Pompeii – 3D-printed and rebuilt into a new, whole object by Bryan Czibesz and Jessica Brandl – offers a cure to the lament of artifacts lost to time and wear.
A rendering made from digital scans of a NASA flyby asteroid by Brian Harper gives tangibility to an object light-years beyond our reach.
Both projects are featured in the exhibition "Pixels, Voxels" on view through March 25 at LUX Center for the Arts. The show brings together 15 artists working on the forefront of innovation. I invite you to step into the cutting-edge frontier and experience their works for yourself.