The Smoke Signal was completed in such a respectful way that local Native American tribes attended the dedication ceremony. Over 100 people fr…
"I didn't realize how many live in poverty. How many kids depend on free and reduced lunch. I didn't know what Cedars does. I wasn't exposed t…
"We had a great beginning right from the start. Our staff is solid and are like part of our family." The result for the Curiels has been a com…
One of our nation's biggest public health crises ever has elicited an extraordinary show of support among donors at Lincoln Pius X High School.
The Pius X Foundation has evolved over the years, reflected Father James Meysenburg, the high school's chief administrative officer.
Our cover features Pius X Foundation staff members Courtney Johnson (left), advancement director, and Kathryn Bergen, special events and volun…
"We want to deepen our relationship with the city of Lincoln, but especially northeast Lincoln," the Wesleyan president said. "One of my mantr…
For many Lincolnites, moving the Nebraska State Fair from Lincoln to Grand Island was a great loss. An annual trip to the Lincoln fairgrounds …
A number of elements enter into the appeal of a restaurant – quality of food, service, ambiance, cost and location.
Vice President for Marketing at Cornhusker Bank
On Sept. 26, the Lied Center for Performing Arts became the first venue in the nation to host a touring Off-Broadway or Broadway show from New…
"Having been in the plumbing trade for 48 years, gravitating to this type of art was a natural fit for me," says sculptor Rick Young.
Immigrants and refugees from nearly 100 countries have found a sanctuary of sorts at the Center for Legal Immigration Assistance (CLIA) in Lincoln.
People's City Mission will present a special edition of the Starry Nights Christmas Tree Festival, "Walk Through the Trees," Nov. 25, 27, 28 a…
The 48th annual Holiday of Trees, sponsored by The Heritage League Women's Club, will be a virtual event Dec. 9-30.
The COVID-19 pandemic made Halloween even scarier in 2020. But the Lincoln Children's Zoo found a way to coordinate its annual Boo at the Zoo …
What's the most rewarding part about what you do at work and in the community?
Self-described Christmas enthusiast and Nebraska Hall of Fame author Bess Streeter Aldrich wrote so many Christmas stories that she put togeth…
GlenDronach has been around since the early days of legal whisky in Scotland. Built in 1826 by James Allardice (whose name now adorns its 18 y…
When I was young, my parents were what you would call "health food nuts." Because of this, I ate quite a few meals that I didn't care for, and…

Tabitha Health Care Services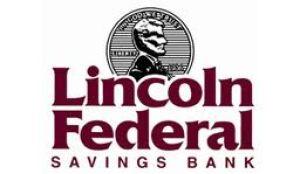 Lincoln Federal Savings Bank
Although Precious Loving-Afuh can meet through Zoom, communicate through phone conversations, emails and text messages with her students, she …
The West O Drive-In opened May 25, 1951, with a capacity for 450 vehicles. Admission was a reasonable 60 cents per person. On weekends, the dr…
When COVID-19 struck in early spring, the Lincoln Arts Council staff members knew the 42nd annual Mayor's Arts Awards was in jeopardy. As thei…
The Lincoln Community Foundation hosted its annual Donor Recognition virtually on Oct. 22, celebrating donors from 2019 who are making Lincoln…
Doug recalls his dad encouraging people to do something as a lasting legacy. Del Sr. helped establish four foundations – the Lienemann Charita…
Economic survival in the COVID-19 environment has not been easy or pleasant for locally owned businesses. But the co-owners of The Garage Spor…
Nebraska Wesleyan president's wife finds it refreshing to get to be herself