During Scott Young's tenure, the Food Bank's outreach and programs have expanded exponentially. A capital campaign launched last year is expec…
Ethel Abbott, who with her first husband helped teach Charles Lindbergh to fly, is behind the foundation that has given $27 million to Nebrask…
He's worked on the ranch, served in various leadership roles at UNL and helped found the National Cattlemen's Beef Association. In retirement,…
An element of emotion and spirit of survival is voiced by some local owners about the customer support during the pandemic with people buying …
Graciela Caneiro-Livingston can sell people on Lincoln with her convincing stories about how vibrant the city is, the incredible cultural scen…
So you want a tall order? Try writing about Scott Young.
On our cover we feature Scott Young, longest-standing executive director of the Food Bank of Lincoln, who will retire Friday, April 30 after 2…
Branch Manager for Prosperity Home Mortgage in Lincoln and the surrounding area
In 2003, Gavin Pretor-Pinney was living in Rome while on sabbatical. After seven months glancing into the heavens at the mostly clear blue Rom…
In a normal non-COVID-19 pandemic year, the Iain Nicolson Audubon Center at Rowe Sanctuary near Gibbon, Nebraska, has visitors from over 60 Ne…
Seventy-two participants, many bringing along family members and dogs, took advantage of a 50-degree Saturday on March 13 to run, walk or jog …
The stage is set for the 10th annual Give to Lincoln Day on Tuesday, May 25. Coordinated by the Lincoln Community Foundation (LCF) in partners…
It was apropos that the unveiling of Liz Shea-McCoy's most recent collection of artwork coincided with the 10th anniversary of the County-City…
One of Lincoln's long-time families, the Hoppes, are stepping up and meeting a challenge by Mayor Leirion Gaylor Baird and a need they identif…
We will all lose loved ones throughout our lives. Dealing with the possessions they leave behind is no easy task, says Jeannine Bryant, author…
The Heartland Cancer Foundation's 6th annual Mardi Gras Gala took place virtually this year like many other events due to the global pandemic.
World Bee Day is celebrated each year on May 20, the date selected by the United Nations for worldwide recognition of the importance of bees.
Grab your kids and masks and head over to Antelope Park on Friday, June 4, for an evening of outdoor fun benefiting School Community Intervent…
The Cooper Foundation Board of Trustees has awarded a grant of $15,000 to the University of Nebraska-Lincoln Cedar Point Biological Station (C…
Longtime Lincoln resident Ethel S. Abbott left a legacy of selfless giving that spans nearly 50 years. On this month's cover, Ethel S. Abbott …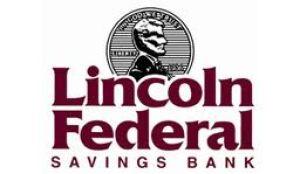 Lincoln Federal Savings Bank

Tabitha Health Care Services
Vice President of Marketing at Union Bank & Trust
In a year of unprecedented challenges for the performing arts, the Friends of Lied organization has launched a creative new way for the commun…
I was reading the article "Lincoln Memories: Runza Recollections" in the March 2021 L Magazine and recalled back when I was on the Lincoln Pol…
If you see it, you remember it.
My first camera didn't have a built-in light meter, didn't use a battery and had one mode. Today's cameras often have more modes than I have f…
As many of you know, Wilderness Ridge recently went private when it comes to use of its golf courses. On Jan. 1, actually. A new year and a ne…
Gardening season has arrived! And perhaps this year more than ever, we are eager to begin. While it's all fresh and exciting now, as the weeks…