Annual giving day more important than ever for local nonprofits
Bob Downey's dedication to animal welfare spans 35 years and more than half of his life.
Our cover features Bob and Sheri Downey with their 10th boxer, SamE, whom they adopted from the Capital Humane Society in 2012. Downey became …
On Feb. 13, 1862, Brig. Gen. John McClernand initiated the Battle of Fort Donelson on the Tennessee River. The significance of this battle is …
Professional memberships and other community activities:
Lincoln Parks Foundation is rolling out a new program to recognize educators as part of its recently announced $1.6 million campaign to restor…
On March 13, the Lied Center for Performing Arts was supposed to be hosting a full house to experience the Neil Diamond tribute band Super Dia…
Are you inspired by the unique architecture of the Nebraska State Capitol? If so, you're invited to view work by members of the Noyes Art Gall…
One Noyes artist is particularly excited about the Capitol Perspectives show, thanks to her family history. MaryEllen Fulton remembers hearing…
Local zoos may be closed, but a painted kaleidoscope of colorful butterflies still floats on a mural next to Lincoln's Noyes Art Gallery at 11…
The theaters are dark. The museum artifacts cannot be viewed in person. Art walks are canceled.
Nebraska natives The Wildwoods, a band from Lincoln, bring a pioneering sound to Americana Roots Music.
As I write this, my family has been in our house for the better part of seven weeks. With the exception of some walks and a few trips to get d…
Virtual dance parties have been all the rage during our stay-at-home 2020, but don't get confused. The Chelsea chop is not a dance move. It is…
The Cooper Foundation Board of Trustees awarded its first cycle of Rapid Response grants in April to address the critical needs of nonprofits …
On the first day of his retirement in early March, Allen Beermann ate his blueberries, drank his pomegranate juice and headed for the office.
A wooden sign with a simple statement hung in Duane Acklie's office at home. It read, "Always be a country boy." A personal statement that spe…
Mark Kuzara parked his pickup, pulling a life-size metal horse on a trailer outside the Noyes Art Gallery. He came to show his artist friends …
Our May cover features Duane and Phyllis Acklie. The Acklies' business and philanthropic investments have made a huge impact throughout Lincol…
Sometimes it takes only a spark to start something big.


Tabitha Health Care Services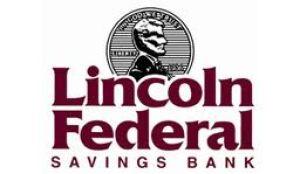 Lincoln Federal Savings Bank
The COVID-19 situation has not hurt golf as much as many activities. Maybe the perfect sport for social distancing.
"So, how was it? How was Burning Man?"
A heart for Lincoln and a desire to serve
Core strength is the hot topic in sports, health and fitness today. Sports performance and injury prevention center on the strength and flexib…
In the next five years, the number of people age 60 and over in Lancaster County will increase by 12 percent. That trend will continue past 20…
On April 1, Mayor Leirion Gaylor Baird and Aging Partners announced the new Sunshine Kids for Seniors project to connect kids with homebound s…