In 1921, the membership was exclusive, married women were referred to by their husbands' names, and the dress code included hats and white gloves.
We drove to the Fontenelle Forest Recovery Center on a mission that felt no different than a wildlife reality show, including speeding and dis…
Since the beginning of the pandemic, director of operations Jay Jarvis said, Dinner on the Run and FireWorks Feast requests have more than doubled.
On our March cover, holding warm clothing available to students through the Junior League of Lincoln's Clothesline project are (from left) Eli…
President and CEO, Foundation for Education Services and Filament Essential Services
"We do not want to take care of anyone or anything. We love our husbands, but we see them all the time anyway. We are self-sufficient thrill s…
After becoming one of the first performing arts venues in the nation to reopen in July 2020, and the first venue to host a Broadway or Off-Bro…
Shortly after my arrival on the University of Nebraska campus in Lincoln in the fall of 1958, a fellow student told me about a different type …
Long before there were Nebraskans, bison had been the dominant species on the prairie for millions of years, according to Chuck Cooper, chief …
Twice she's been here – the first time as a graduate student when she pursued a fellowship at the University of Nebraska-Lincoln. She met the …
During normal years, Lincoln members of Friendship Force have had the opportunity to visit overseas clubs at least once a year, and also to ho…
Spring is a time we all become more active. Spring is also a good time to find the activities you enjoy and make them a permanent part of your life.
Raise your hand if you think tilling the garden is a good spring gardening routine.
So I went down to the basketball arena not long ago to see a lot of shots being taken. It was Friday, Feb. 5, and it was on that cold and sunn…
"We were motivated through our own love of good food to provide a service that was convenient for customers and provided a healthy, tasty and …
The Viking Foundation of Lincoln awarded 17 grants to nonprofit organizations in December, including nine in Lancaster County. These awards re…
Executive Director Scott Young said the current distribution center at 4840 Doris Bair Circle is at the end of its useful life. Since he took …
The Lincoln Arts Council has announced the recipients of its 2021 project grants. LAC awards these grants to qualifying arts nonprofits to sup…
When asked what surprised her about life back in Nebraska, Kirstin noted how impressed she was with Lincoln's purposeful growth, such as Pinna…
The Lincoln Community Foundation (LCF) has been selected by the Community Foundation Opportunity Network (CFON) to participate in the inaugura…

Tabitha Health Care Services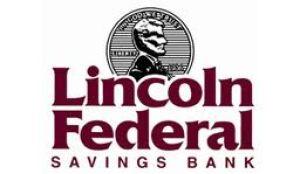 Lincoln Federal Savings Bank
We look at three local caterers that are assisting working families and individuals with a focus on providing healthy and full meals.
Our February cover features (from left) Marilyn Moore, capital campaign chair; Scott Young, executive director, Food Bank of Lincoln; Craig Gi…
Senior Vice President, Legal & People and General Counsel at Hudl
Ed Zimmer's and Jim McKee's paths first crossed in 1985, shortly after Zimmer returned to Nebraska to take a job as historic preservation plan…
As much as I love finding new and exciting locations far from home for nature and wildlife photography, I really don't have to look far from m…
To many of us, Lindsay Peterson will always be "Wisch." That is how most Husker volleyball fans know her, especially those who followed the te…
As president and CEO of the Downtown Lincoln Association, Todd Ogden manages the organization, supervises staff members, implements an annual …