A.J. Sawyer, who would go on to become Lincoln's mayor, was one of the first greenhouse owners. At one point his Lincoln Floral Conservatory h…
Asked what it was like moving back, Diane replied: "I was very surprised at the international diversity of the population. My Dad has always h…
For cloud watchers, there is no need to rush off to a far-flung beach or a cabin in the woods to enjoy the sky. And, no tools, money or plan o…
One year ago, in the early months of the pandemic (at which point we never would have thought to call them "the early months"), I wrote a piec…
Jared Uecker has come a long way since his days of managing the bar at the Lincoln Country Club.
Director of Marketing, Runza National
If you are just taking up the game of golf, here's a quick tip from someone who could use another lesson soon.
After a one-year hiatus due to COVID-19, an evening of fundraising for the Capital Humane Society returned in an abbreviated form May 7.
June 4 – Hop, SCIP, Jump and Run
Take-out orders and drive-thru windows are nothing new in the food service industry. A positive of such is convenience … a downside for famili…
After canceling the annual Walk for Freedom in 2020 due to the COVID-19 pandemic, I've Got a Name, a local nonprofit that fights sex trafficki…
The I Love My Dog Expo, which took place April 17-18 at the Lancaster Event Center, raised nearly $20,000 for Domesti-PUPS, according to Miche…
One of the downsides of collecting scotch as well as drinking it is buying bottles that sit on the shelf in the vault for a while before openi…
Fourteen years ago, the U.S. Senate unanimously agreed to approve designation of one week each June as "National Pollinator Week." With the pu…
The Lincoln Community Foundation (LCF) hosted its annual Donor Recognition virtually on May 6, honoring donors, nonprofits, funders and partne…
On the cover, Lincoln Community Foundation Board President Kim Robak (left center), LCF President Barbara Bartle (right center), and LCF board…
Gallery hosts online 'Wizard of Oz' readings to promote Ruby Slippers theme
"Getting involved in the city is part of the DNA of my family. My mom (Barbara Hoppe) helped start the Bright Lights program in 1987," Hoppe said.
During Scott Young's tenure, the Food Bank's outreach and programs have expanded exponentially. A capital campaign launched last year is expec…
Ethel Abbott, who with her first husband helped teach Charles Lindbergh to fly, is behind the foundation that has given $27 million to Nebrask…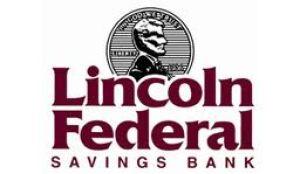 Lincoln Federal Savings Bank

Tabitha Health Care Services
He's worked on the ranch, served in various leadership roles at UNL and helped found the National Cattlemen's Beef Association. In retirement,…
An element of emotion and spirit of survival is voiced by some local owners about the customer support during the pandemic with people buying …
Graciela Caneiro-Livingston can sell people on Lincoln with her convincing stories about how vibrant the city is, the incredible cultural scen…
So you want a tall order? Try writing about Scott Young.
On our cover we feature Scott Young, longest-standing executive director of the Food Bank of Lincoln, who will retire Friday, April 30 after 2…
Branch Manager for Prosperity Home Mortgage in Lincoln and the surrounding area
In a normal non-COVID-19 pandemic year, the Iain Nicolson Audubon Center at Rowe Sanctuary near Gibbon, Nebraska, has visitors from over 60 Ne…