Graciela Caneiro-Livingston can sell people on Lincoln with her convincing stories about how vibrant the city is, the incredible cultural scen…
The Jazz Orchestra and the Jazz Singers will round out the 2020-21 University of Nebraska-Lincoln Glenn Korff School of Music season with "At …
The Nebraska Recycling Council has scheduled a drop-off recycling event for hard-to-recycle materials Saturday, April 24, from 9 a.m. to noon …
Lincoln and Lancaster County residents are encouraged to dispose of their household hazardous waste at two collection events in April. The eve…
April is Fair Housing month and marks the 52nd anniversary of the landmark 1968 Fair Housing Act. Other laws of significance to the real estat…
Bison Inc. recently announced a new donation program to help boost pandemic-stressed sports equipment budgets at Lincoln-area high schools.
Many people don't realize that they have just two minutes to escape a home fire. That's why the American Red Cross will "Sound the Alarm" this…
Star City Area Parliamentarians will meet at 7 p.m. Monday, April 26, at First Presbyterian Church, 840 S. 17th St. (park in the north lot).
The attacks and recent killing of our Asian, Asian American and Pacific Islander sisters and brothers has caused a great deal of pain for many…
The Arts for the Soul Music & Fine Arts Series at First Presbyterian Church will bring the American Spiritual Ensemble as its next online …
Domesti-PUPS' I Love My Dog Expo, a family-friendly event for dog lovers, will take place from 9 a.m. to 5 p.m. Saturday and Sunday, April 17-…
Partnership for a Healthy Lincoln, a local community health nonprofit, has been awarded a major grant from the Centers for Disease Control and…
RSVP for April 29 celebration of civic activists, advocates, builders
Today, April 17, The Juvenile Diabetes Research Foundation (JDRF) will host its annual Gala virtually starting with a pre-show that will lives…
As part of the upcoming Lincoln City Nature Challenge, Lancaster County families are encouraged to participate in the virtual City Nature Chal…
A concert featuring Jackie Allen and Hans Sturm will be livestreamed at 7 p.m. Thursday, April 22, from Vine Congregational Church. Due to the…
Eastmont hosted a Building Community event April 14 to celebrate its groundbreaking to expand its O Street location. In honor of the occasion,…
The Nebraska Brass will present the livestreamed concert "A Salute to American Music" at 3 p.m. Sunday, April 18.
The Lutheran Family Services board of directors has named Dave Johnson, a retired nonprofit executive with 38 years of experience, interim pre…
The Jodi-Renee Giron Quintet will be featured in a concert livestreamed from Vine Congregational Church through the Capital Jazz Society's Fac…

Tabitha Health Care Services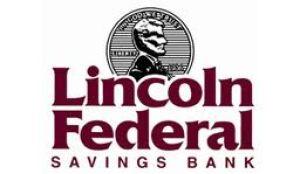 Lincoln Federal Savings Bank
Runza restaurants conducted the fourth annual Runza Feeds the Need fundraiser on Tuesday, April 13. The $40,139 raised from all locations will…
The University of Nebraska-Lincoln Women's Club (UNLWC) held its annual "Spring Fling! A Ring a Ding Ding!" luncheon April 7 via Zoom and rais…
Sponsored by Sunrise Optimists and Neighborhood Extra
Lincoln's Symphony Orchestra will present the Erwin Stein 1921 edition of Gustav Mahler's Symphony No. 4, arranged for small chamber orchestra…
The Nebraska Jazz Orchestra will present "A Tribute to Count Basie: The Music of Sammy Nestico," featuring pianist Reese Pike, winner of the 2…
Lincoln's Symphony Orchestra has named pianist Richelle Shi as winner of its 2020-21 Young Artist Competition.
Written by LHS teacher, the performance features letters from couple in Nazi Germany