The challenges of awarding money to deserving nonprofits through the grant application process can be daunting under the best circumstances. W…
Sponsored by Sunrise Optimists and Neighborhood Extra
When I'm helping a buyer find a house, the buyer gives me a list of his/her wants and needs, and I help find the home. It's no different than …
To honor Nebraska author Bess Streeter Aldrich and recognize outstanding writing, the Bess Streeter Aldrich Foundation announces its 2021 Shor…
Madison Kiani, a member of the Colgate University Class of 2022, has earned the spring 2020 Dean's Award with Distinction.
Woods Charitable Fund, a private grant-making foundation, has elected officers and a new member to its board of directors. Suk Wortman was ele…
The Gifts of Love store opens in less than two weeks, and City Impact needs volunteers to help lead Zoom calls for the store from Dec. 9-13.
Lincoln Community Playhouse will present "A Visit from St. Nicholas," a family comedy by Lowell Swortzel, free to the community Dec. 10-13, 17-20.
Lincoln's Symphony Orchestra will return to the concert stage virtually for its annual "Deck the Halls" performance Sunday, Dec. 6.
A concert by The Shawn Bell Quartet will be livestreamed Friday, Dec. 4, from 8-9:30 p.m. on the Capital Jazz Society's Facebook page, www.fac…
Not sure about you, but I am tired of hearing about the pandemic and politics. I'm sure there is more to 2020 than that.
This year, the holidays will look and feel different due to the impact of the ongoing pandemic.
Tabitha offers a variety of support groups and a remembrance service in Lincoln and Lancaster County.
The Nebraska Health Care Association encourages you to share your reason for wearing a mask as the positivity rates for COVID-19 reach record …
A unique exhibit of work by seven artists will open Friday, Dec. 4, from 6-9 p.m. in Noyes' Focus Gallery at 119 S. Ninth St.
During December, four artists from the Noyes Art Gallery will exhibit work in the Nebraska State Office Building lobby at 301 Centennial Mall …
Encouragement Unlimited Inc., a Lincoln nonprofit organization that has been serving the community since 2002, is sponsoring its 11th annual H…
Hy-Vee stores donated Thanksgiving meals last week to serve about 80,000 members of regional families in need.
The Alzheimer's Foundation of America (AFA) will host a free virtual educational conference, as part of its national Educating America Tour, t…
The Aktion Club of Lincoln is a service club for adults living with disabling conditions. It is sponsored by the Kiwanis Club of Lincoln-Cornh…

Tabitha Health Care Services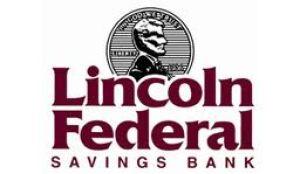 Lincoln Federal Savings Bank
For 30 years, the Lincoln Children's Museum has provided a unique environment to create, discover and learn through the power of play. Its eff…
After consulting with local health officials about current risks associated with COVID-19, the Lincoln Track Club's 20th annual Holiday Run on…
IN-PERSON EVENTS AT CHURCHES
The Smoke Signal was completed in such a respectful way that local Native American tribes attended the dedication ceremony. Over 100 people fr…
As the weather gets colder, HopeSpoke is asking for financial donations from the Lincoln community to provide warm coats, stocking hats and gl…
Thanks to the foresight of generous donors, Lincoln Community Foundation made grants in November of nearly $1.1 million to 160 nonprofit organ…