Charlie Colón's dad, Floyd Colón, had quite a playing career on the diamonds, earning induction into both the Nebraska Baseball and Softball H…
It's the time of year for focusing on fitness, health and self-improvement; and, as to be expected, I'm busier than ever with clients looking …
One thing we emphasize to our players is that it is all about choices – they can choose to be positive. They can choose to be a good teammate.…
High School golf seasons, team practices and team road trips – lost.
The 19th annual Pumpkin Run, a one-mile fun run for youth runners, is set for Saturday, Oct. 17 in the West Haymarket, beginning and ending ne…
Are you confused by the sheer number of opportunities to try out for select baseball and softball programs?
Dr. Gene Stohs picked medicine over pro ball
(As this publication approached copy deadline, Major League Baseball was launching a truncated 60-game season on July 23.)
Colón brothers helped Plainsmen win conference title in 1991
Nebraska hurler won 373 games in 20 seasons of big-league ball
Lily Lautenschlager plays wheelchair tennis and basketball, and participates in dance classes as both a student and an assistant teacher – a p…
Thirty years after the switch was flipped for the first time, teens continue to see the light at Lighthouse.
Sixteen Lincoln-area students earned graduate or undergraduate degrees Friday, July 31 at University of Nebraska at Kearney commencement exerc…
The Fallbrook YMCA will host its fourth annual Youth Triathlon on Monday, Sept. 7, in support of the YMCA's annual Strong Kids campaign.
Downtown Lincoln Rotary Club #14—Lincoln's oldest and largest service club—was presented with two prestigious awards July 25 at the Rotary Dis…
International United Nations official and Malaika Foundation founder Dr. Natalie Hahn has been selected by Humanities Nebraska (HN) to receive…
Lincoln Electric System has received a grant of $120,000 from the Nebraska Environmental Trust (NET) for its "Electric Vehicle Public Engageme…
Lincoln Transportation and Utilities Director Liz Elliott announced July 29 that Black Hills Energy has donated a $250,000 compressed natural …

Tabitha Health Care Services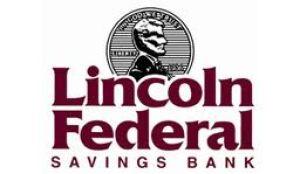 Lincoln Federal Savings Bank
The P.A.W.S. (Pet Adoption Watch Service) page appears the first Saturday of each month in the Neighborhood Extra section and is brought to yo…
Lancaster County 4-H has named the Greater Lincoln Obedience Club (GLOC) winner of the Heart of 4-H Award in recognition of outstanding volunt…
The Capital Jazz Society will present a series of livestreamed events featuring some of the best jazz groups and musicians in the Lincoln and …
CenterPointe has officially become a Certified Community Behavioral Health Center (CCBHC) today, Aug. 1.
The 17th annual Wear Yellow Ride, Run & Walk will take place Saturday, Aug. 15, at the Strategic Air Command & Aerospace Museum near A…
The Lincoln Municipal Band will present the concert "Young at Heart: The Greatest Generation" to honor our community's seniors with music from…
The first half of 2020 has brought unimaginable challenges to individuals and families in the community. Businesses and nonprofit organization…