It's a challenging time. Every day brings more frightening news, dire warnings and predictions. People are worried most, if not all the time, …
Voices of Hope is committed to serving and empowering those who have experienced relationship violence, sexual assault and abuse.
On March 17, 4-H Extension assistant Tayler Wickham led hundreds of youth in a kitchen science experiment focused on chemical reactions — the …
Ellie Babcock, a Lancaster County 4-H member, was one of 13 4-H'ers from across Nebraska chosen to model their sewn garments during Student Ni…
Lancaster County 4-H has named Mike Conroy of Lincoln as winner of the April Heart of 4-H Award in recognition of outstanding volunteer service.
Sponsored by Sunrise Optimists and Neighborhood Extra
At the Nebraska Association of County Extension Boards (NACEB) annual meeting in February, Allen Blezek of Lincoln received the organization's…
The April 3 First Friday Jazz Concert at First Lutheran Church, 1551 S. 70th St., featuring the Peter Bouffard Combo has been canceled due to …
The Nebraska Sports Council has postponed the third annual Nebraska Corporate Games and is rescheduling the event to September dates.
In response to current social distancing requirements to prevent the COVID-19 virus, Noyes Art Gallery began hosting an outdoor art exhibit Th…
The Noyes Art Gallery's Focus Gallery will host a new show called "Spring Fling" starting Tuesday, March 31. Due to coronavirus precautions, t…
The Lincoln Women's Municipal Golf Association (LWMGA) has canceled its spring brunch scheduled for Saturday, April 4, at Highlands golf cours…
SOCIAL: adjective: needing companionship and best suited to living in communities.
Nearly 200 students at Belmont Elementary School have a heightened sense of pride and are walking with a skip in their step, thanks to a new n…
With so much uncertainty surrounding events currently, wouldn't it be nice to know you can plan an event and insure it to protect your investm…
The Humanities Nebraska Council board re-elected Connie Duncan of Lincoln as vice chair at its March meeting.
Nebraska Children's Home Society (NCHS) welcomes Carly Wegner as chief philanthropy officer.
On the first day of his retirement in early March, Allen Beermann ate his blueberries, drank his pomegranate juice and headed for the office.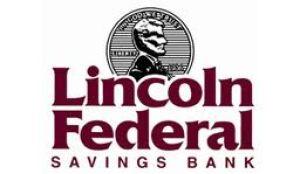 Lincoln Federal Savings Bank

In response to CDC recommendations regarding the COVID-19 outbreak, the following fundraising events have been rescheduled.
Leadership Lincoln hosted its first online-only program on Tuesday with nearly 50 participants from throughout Lancaster County.
Matt Talbot Kitchen & Outreach's 15th annual Feeding the Soul of the City dinner and fundraising event, originally scheduled for Thursday,…
The Cornhusker Kiwanis Club of Lincoln is making several adjustments to scheduled events in reaction to the coronavirus pandemic.
In response to CDC recommendations regarding the COVID-19 outbreak, Madonna Rehabilitation Hospital has postponed its March 31 Dish & Bloo…
Lincoln Northeast Kiwanis has postponed its annual Waffle Feed and Silent Auction, originally scheduled for Thursday, March 26, from 4:30-7 p.…
In light of the entire world's current conversation about illness and virus transmission, I thought it would be enlightening for you to hear f…