BEIJING (AP) — Seventeen more people in central China have been diagnosed with a new form of viral pneumonia that has killed two patients and …
BOGOTA, Colombia (AP) — Colombian Sen. Antonio Sanguino moves around town in a bullet-proof vehicle, with three pistol-packing bodyguards watc…
SAN JUAN, Puerto Rico (AP) — People in a southern Puerto Rico city discovered a warehouse filled with water, cots and other unused emergency s…
EL TERRÓN, Panama (AP) — Bibles rest on a wooden altar next to percussion instruments — a guiro and a drum — in the room where a religious sec…
CIUDAD HIDALGO, Mexico (AP) — Mexican authorities closed a border entry point in southern Mexico on Saturday after thousands of Central Americ…
LONDON (AP) — Goodbye, your royal highnesses. Hello, life as — almost — ordinary civilians.
ST. JOHN'S, Newfoundland (AP) — Newfoundland's premier asked for the Canadian military's help Saturday as residents of the province's capital …
AMSTERDAM (AP) — Winter blues 0, joyful color 1.
LONDON (AP) — The British government has announced plans for special events on the night of Jan. 31 when the country officially leaves the Eur…
BENGHAZI, Libya (AP) — A move by Libya's east-based forces to choke off oil exports from its territory threatens to throttle much of the count…
LONDON (AP) — A British police chief requested an urgent meeting with a U.S. military commander Saturday after learning of two more traffic in…
SANAA, Yemen (AP) — A missile attack launched by Shiite rebels in Yemen hit an army camp Saturday, killing at least 25 troops, Yemeni officials said.
RIO DE JANEIRO (AP) — The Olympic Park in Rio de Janeiro has been closed over concerns about the safety of the complex used for the 2016 games…
LONDON (AP) — A game in English soccer's second tier between Millwall and Reading was briefly stopped due to apparent homophobic chants on Saturday.
BERLIN (AP) — German Chancellor Angela Merkel discussed the need to end foreign interference in Libya with Abu Dhabi's powerful crown prince S…
BEIRUT (AP) — Police fired volleys of tear gas and rubber bullets in Lebanon's capital Saturday to disperse thousands of protesters amid some …
LONDON (AP) — Buckingham Palace says Prince Harry and Meghan will give up "royal highness" titles and repay home renovation money.
JAKARTA, Indonesia (AP) — A strong inland earthquake late Saturday night struck Indonesia's easternmost Papua province. There were no immediat…
HELSINKI (AP) — Sweden's government summoned the Chinese ambassador in Stockholm to discuss his comments Saturday that compared Swedish media …
PARIS (AP) — A French government minister warned that seditious groups bent on violence were hijacking the protest movement against pension re…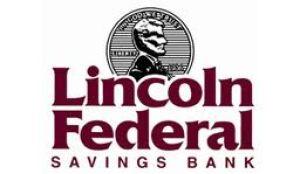 Lincoln Federal Savings Bank


Tabitha Health Care Services
LONDON (AP) — One of the world's rarest coins, a gold piece bearing the image of Britain's King Edward VIII before his abdication, has sold fo…
JERUSALEM (AP) — A Palestinian attacker stabbed and moderately wounded an Israeli man Saturday near the West Bank flashpoint city of Hebron, p…
WARSAW, Poland (AP) — Poland's far-right Confederation party on Saturday chose a lawmaker who previously led an ultra-nationalist youth organi…
MOSCOW (AP) — Russian President Vladimir Putin said Saturday that he opposes the idea of an unlimited term in office for the country's leader …
LONDON (AP) — Politicians vying to replace Jeremy Corbyn as leader of Britain's faltering Labour Party pleaded for unity during their first ca…
TEHRAN, Iran (AP) — Iran will send the black box flight recorders from the Ukrainian jetliner that it accidentally shot down last week to Ukra…
MOSCOW (AP) — Russian President Vladimir Putin played it differently this time.