LONDON (AP) — Britain's foreign minister said Sunday there is only about a week left for the U.K. and the European Union to strike a post-Brex…
PARIS — French churches, mosques and synagogues can open their doors again to worshippers, but only a few of them, as France cautiously starts…
BUDAPEST, Hungary (AP) — A Hungarian ministerial commissioner has come under fire for an article comparing American-Hungarian billionaire and …
LONDON (AP) — Dave Prowse, the British weightlifter-turned-actor who was the body, though not the voice, of arch-villain Darth Vader in the or…
NEW DELHI (AP) — Protesting farmers on Sunday rejected the Indian government's offer to hold immediate talks if they ended their blockade of k…
PHNOM PENH, Cambodia (AP) — Cambodian officials say a family of six and another man tested positive for the coronavirus in a rare case of loca…
MAIDGURI, Nigeria (AP) — Suspected members of the Islamic militant group Boko Haram killed at least 40 rice farmers and fishermen while they w…
BERLIN (AP) — The European plazas where people would usually gather at crowded stalls to partake in hot mulled wine, gingerbread, sausages and…
ANKARA, Turkey (AP) — When Turkey changed the way it reports daily COVID-19 infections, it confirmed what medical groups and opposition partie…
NAIROBI, Kenya (AP) — The U.S. Embassy in Eritrea says six explosions were heard Saturday night in the capital, Asmara. It follows an embassy …
SANTA FE, N.M. (AP) — Faulting inaction in Washington, governors and state lawmakers are racing to get pandemic relief to small-business owner…
In October 2020, more people died by suicide in Japan than were killed by the novel coronavirus in 10 months. Experts say this alarming spike …
Eriko Kobayashi has tried to kill herself four times.
PHOENIX — University of Arizona researchers say the current surge in the coronavirus outbreak will present the state with a hospital crisis th…
Find out which presidents granted clemency most frequently, how much money countries lose to tax abuse, and more of this week's data trends wi…
HAVANA (AP) — A group of Cuban artists and intellectuals say they won an unusual government vow of greater tolerance for independent art on Sa…
PODGORICA, Montenegro (AP) — Montenegro's outgoing pro-Western government declared the ambassador of neighboring Serbia persona non grata Satu…
JUBA, South Sudan (AP) — In the first visit by an Egyptian president to South Sudan, President Abdel-Fattah el-Sissi said he and President Sal…
To be clear, the changes don't mean Earth is plunging toward the black hole, the observatory said. Rather, the new map more accurately identif…
LONDON (AP) — The British government appointed a vaccines minister on Saturday as it prepares to inoculate millions of people against the coro…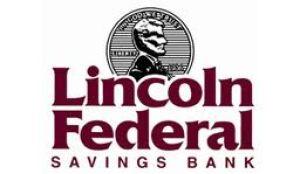 Lincoln Federal Savings Bank

Tabitha Health Care Services
Archbishop Wilton Gregory of Washington, DC, is set to become the first African American cardinal in Catholic history. CNN's Delia Gallagher reports.
BRUSSELS (AP) — Please leave a chair empty at this year's family Christmas dinner as a precaution, or face the possibility of having that chai…
SEOUL, South Korea (AP) — South Korea has reported more than 500 new coronavirus cases for the third straight day, the speed of viral spread u…
NEW DELHI (AP) — India's government invited leaders of farmers for talks as thousands of them pressed on with a protest in and around the capi…
MEXICO CITY (AP) — A Mexican regulatory agency declared Friday that the country's largest broadcaster, Grupo Televisa, has "substantial market…
MIAMI (AP) — SPRINGFIELD, Ill. — Illinois has risen above 12,000 deaths from COVID-19, while also surpassing the 700,000 mark for confirmed co…
SAN SALVADOR, El Savador (AP) — The Central American countries of El Salvador, Guatemala and Honduras have rounded up hundreds of suspected st…