WASHINGTON (AP) — The attack on Iran's Natanz nuclear facility is casting a major shadow over Tuesday's resumption of indirect talks between t…
UNITED NATIONS — The United Nations chief says the world's failure to unite to tackle COVID-19 has created massive inequalities and is calling…
KYIV, Ukraine (AP) — Ukraine's leader has asked for a phone call with Russian President Vladimir Putin about the Russian troop buildup across …
DUBAI, United Arab Emirates (AP) — Iran blamed Israel on Monday for an attack on its underground Natanz nuclear facility that damaged its cent…
ANKARA, Turkey (AP) — The head of Libya's new interim government and Turkish President Recep Tayyip Erdogan on Monday affirmed their commitmen…
YANGON, Myanmar (AP) — Myanmar's ruling military squared off against its opponents in the courts, the streets and the countryside Monday, show…
Would you want to have a picnic in the grounds of Buckingham Palace? Buzz60's Maria Mercedes Galuppo has more.
RIBNOVO, Bulgaria (AP) — On the eve of the holy month of Ramadan, Muslims from the southwestern corner of Bulgaria flocked to the sleepy mount…
LONDON (AP) — Shirley Williams, a trailblazing female lawmaker who tried to reshape a British political system dominated by two big parties, h…
ROME (AP) — A Rome judge ordered the arrest Monday of an Italian businessman living in London who is a prime suspect in the Vatican's two-year…
Brazil is building one of the world's tallest statues of Jesus in Encantado, Rio Grande do Sul, standing 43 meters (140 feet) tall.
NEW DELHI (AP) — India reported another record daily surge in coronavirus infections Monday to pass Brazil as the country with the second-most…
A look back at the life of Yuri Gagarin as Russia marks on April 12 the 60th anniversary of the first space mission in history.
Dozens of Americans are rolling up their sleeves for a third dose of COVID-19 vaccine -- this time, shots tweaked to guard against a worrisome…
MOSCOW (AP) — A major fire engulfed a business center in St. Petersburg, Russia's second-largest city, on Monday, killing a firefighter and in…
As Russia celebrates the 60th anniversary of the first man in space, Moscow Zoo decided to bring Ru Yi the panda his share of a 'cosmic experience'
BERLIN (AP) — The head of Chancellor Angela Merkel's party, Armin Laschet, on Monday rallied his party's leadership behind his bid to become t…
LONDON (AP) — Princes William and Harry paid tribute Monday to their grandfather, Prince Philip, remembering his wit, sense of duty and barbec…
THE HAGUE, Netherlands (AP) — An investigation by the global chemical weapons watchdog found "reasonable grounds to believe" that a Syrian air…
PRAGUE (AP) — Czech Republic's foreign minister was fired Monday in a government reshuffle less than six months before the parliamentary election.

Tabitha Health Care Services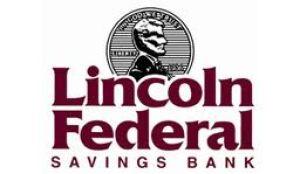 Lincoln Federal Savings Bank
LONDON (AP) — The controversy over former British Prime Minister David Cameron's lobbying on behalf of a now-bankrupt financial services firm …
MANILA, Philippines (AP) — American and Philippines forces on Monday opened one of their most scaled down annual combat exercises in decades d…
A 3,400-year-old "lost" city was unveiled in Egypt's Luxor on Saturday, a find which archaeologists say is the most significant since the disc…
Hikers in France watched as the Piton de la Fournaise volcano on Réunion Island erupted on April 11.
PRAGUE (AP) — As the coronavirus pandemic eases up in the Czech Republic, one of the European Union's hardest-hit countries took its first ste…
HONG KONG (AP) — Chinese regulators have ordered Ant Group, a financial affiliate of e-commerce giant Alibaba Group Holding, to become a finan…
Ankle-deep in thick black sludge, Ukrainian President Volodymyr Zelensky moves stealthily with his troops in single file through the warren of…