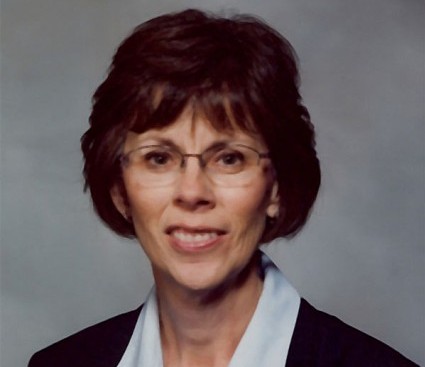 Amy Buhlke was at a Grand Island pizza joint with her family several years ago when she discreetly began breast-feeding her 3-month-old at the table.
The most natural thing in the world, she thought.
"I covered myself very modestly with ... a blanket," the Central City resident said. "When the waitress same back with our drinks, she looked at me kind of funny .... and said 'You are really freaking me out! You can't do that here,''' Buhlke said. "A few minutes later, she brought the manager over, and he said, 'You are making the waitress really uncomfortable with what you are doing and ... it's our policy that you are not allowed to breast-feed in our restaurant.'"
After hearing scores of such stores, Sen. Annette Dubas of Fullerton decided it was time for Nebraska to join a majority of states that protect a woman's right to breast-feed in public.
The Legislature's Judiciary Committee discussed her bill (LB197), which simply "ensures mothers are able to breast-feed wherever they are authorized to be."
"We have women who are asked to leave public places while they are nursing their babies, asked to go into public restrooms while they are nursing their babies and some who have even been threatened with prosecution for indecent exposure," Dubas said.
According to the National Conference of State Legislatures, 44 states, the District of Columbia and the Virgin Islands have laws that specifically allow women to breast-feed in any public or private location.
You have free articles remaining.
Several states have unique laws related to breast-feeding, according to the conference. Virginia, for example, allows women to breast-feed "on any land or property owned by the state." Puerto Rico requires shopping malls, airports, public service government centers and other select locations to have accessible areas designed for breast-feeding and diaper changing that are not bathrooms, according to the conference.
Dubas said Nebraska and Idaho are the only states that afford nursing mothers no protection.
Breast-feeding provides enormous benefits to both mother and child, including a stronger mother-child bond, ideal nutritional value for the baby, cost savings and other health benefits, according to The National Women's Health Information Center.
Health experts say breast-fed children are better able to ward off diseases including juvenile diabetes, heart disease and cancer, even later in life. Also, mothers who breast-feed are less likely to develop osteoporosis and have a lower risk of getting several types of cancer.
"Breast-feeding is not simply a woman's right, but it encompasses the most natural and healthy option for both the mother and her newborn child," Nichole Bogen, YWCA Lincoln board president, told the committee. "Breast-feeding mothers should never feel like they have to breast-feed in a dirty bathroom or leave a restaurant or event for feeding their child in the healthiest way possible."
President Barack Obama has asked federal officials to come up with rules to accommodate federal employees who are nursing mothers.
"In 2011, it is pretty ridiculous that we are having this discussion," Dubas said, "but it's important that we have it.
"We are still talking about the most natural thing in the world -- mothers taking care of their babies."